The NFT industry has gone mainstream. Today, it is no longer just a "hype topic" but an entire ecosystem with its own rules and features that have significantly impacted the digital asset market. The NFT industry has brought a breath of fresh air to the art industry and opened up new opportunities for digital artists, performers, composers, music video makers, and many other creative personalities.
Users who could buy tokens or even get them for free when they were not so popular are now making money selling unique art objects for tens, hundreds of thousands, and millions of dollars. We will describe to you why tokens are so valuable and how you can make money with NFTs. This beginner's guide will help you understand how you can make money with NFTs and where to start.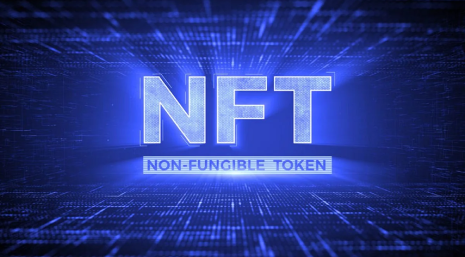 What Is the Real Value of Non-fungible Tokens (NFTs)?
In short, an NFT is a non-fungible and indivisible unique digital asset that cannot be replaced or counterfeited on the blockchain. To create and issue tokens, a special standard is used: ERC-721 and ERC-1155 on Ethereum, BEP-721, and BEP-1155 on BNB Chain (ex-BSC). Like ERC-20 or BEP-20, NFTs are also stored in a crypto wallet. One of the main differences between NFTs and other assets is that each token contains an author label indicating who created that asset. NFTs are allocated using limited supply, and the price of the token can be set by both buyers and its owners, but only the owner decides at what price to sell the NFT.
The NFT market has actually proved the value of unique items published on the blockchain: they cannot be counterfeited, and their creators actually secure their copyright, which is almost impossible to forge or refute.
Although any user can easily create a duplicate of any original NFT on any blockchain, the authenticity can be easily proven in any case, as the record of the original token is imprinted on the blockchain. In other words, the authenticity of such tokens or NFT collections cannot be forged – it is easy to trace the corresponding record, unlike with real and virtual art objects, which are not created on the blockchain and not verified. First, they are easy to forge, and verifying their authenticity can be not only time-consuming but also expensive, as it requires expert knowledge.
Secondly, there is the question of fraud. What are we supposed to think about digital art objects whose authenticity and actual origin are sometimes extremely difficult to establish or prove to the creators of the works themselves? Thanks to the field of NFTs, Internet memes (or simply memes) will not only have true creators but also solve the problem of proof of origin. This approach has created a real revolution in the field of copyright and intellectual property.
Another advantage of this type of asset is that its creators continue to make money from NFTs even after their artwork is sold: in each subsequent transaction, the creator of the original work is credited with a percentage of the amount from the sale of NFTs – this feature is fixed on the blockchain.
Digital Art Is Becoming More and More Popular
While a few years ago, this sphere was viewed with concern and a certain tone of irony, the picture has now changed radically: more and more famous personalities and companies are entering this virtual world and making money on it.
Famous show business stars like Paris Hilton, Lindsay Lohan, Shawn Mendes, Emily Ratajkowski, Jimmy Fallon, Eminem, and others have released their own NFTs. So have major brands: Coca-Cola, PepsiCo, Adidas, Nike, Lamborghini, Samsung, Louis Vuitton, McDonald's, and Burger King. Today, large corporations and hedge funds are increasingly investing in the non-fungible token space, considering it one of the most promising spaces in the blockchain industry.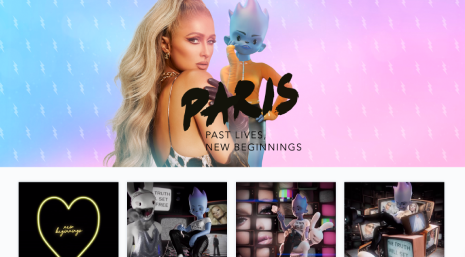 5 Tips to Make Money With NFTs
According to the monitoring service DeFi Llama, the trading volume of the NFT market reached $20.45 billion in 2022. The high volume of trading is due to a surge of interest on the part of users in a new digital form of art.
The value of CryptoPunks, Bored Ape Yacht Club, and other famous collections today reaches tens of millions. All NFTs cost almost nothing in the beginning when few people knew about them. Any user could buy them for a few dollars or get them for free.
For example, the buyer's first offer on CryptoPunk #5822 was only 0.05 ETH ($14 at the time the order was placed). However, after just a week, this pixel art was ready to be purchased for 3.30 ETH ($912).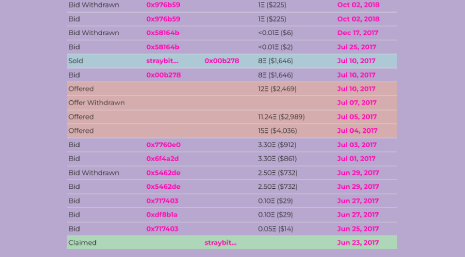 The First Way: Buy and Sell NFTs
One of the easiest ways to make money with Non-Fungible Tokens is to trade them. You can buy a rare or unique NFT as soon as it goes on sale and then sell it at a higher price on the NFT marketplace. Start with inexpensive NFTs that cost a few dollars or a few dozen. In a few weeks, months, or years, their price can rise to $10,000, $100,000, $1,000,000, or even more.
In the beginning, NFTs may be undervalued or overvalued and too expensive. Therefore, it is important to consider not only the current selling price but also to understand art in order to choose the right asset to trade.
NFT trading collections are available on popular platforms such as Opensea or Rarible, or you can purchase NFT cards on secondary markets.
Read the article "Select the Best NFT Art Marketplace for You."
You do not even have to buy NFTs yourself: you can rent NFTs, use them to make money, and then return them to the owner when the tokens are no longer needed. For example, one user used an NFT loan from the BAYC collection in NFTX's public liquidity pool to obtain an airdrop of ApeCoin (APE) tokens that were given away to NFT holders. Thus, the user managed to earn tens of thousands of dollars by paying for just a few transactions.
The Second Way: Create and Sell NFTs
You can create your own Non-Fungible Token and offer it for sale on NFT Marketplaces. Any user can post their artwork on marketplaces for the sale of NFTs, paying only the fee for placing the token via smart contracts. The advantage of this method is that you only need a minimal investment, which is only required to pay the network fees – you do not need to buy NFTs as you create them yourself.
Anything can serve as an NFT: memes, digital artwork, photos and collages, trading cards, real estate, soundtracks, videos, and even images of tweets. The more popular the platform you sell NFTs on, the greater the chance of selling them at a higher price. One of the most popular marketplaces is on the Ethereum network, where transaction fees are in the double-digit dollar range. If such amounts seem dramatic to you, you can use NFT marketplaces on other blockchain networks such as BNB Chain, Solana, Cardano, Cosmos Network, Polkadot, Tezos, and others.
You can choose a suitable NFT marketplace through the service DeFi Llama.
Get Royalties From Your NFT Sales
The original owner earns not only from the sale of his NFT but also from all subsequent sales on the secondary market. In other words, authors receive a royalty when users sell their NFTs, which they can set themselves. For example, if you post an author's NFT, you can set a royalty of 10%. You will receive such a share from each resale of your original digital assets.
You can also post not just one artwork but a whole NFT collection with multiple images, which can bring in more revenue than a single copy. For example, a 22-year-old Indonesian student Sultan Gustav Al Ghazali, created a collage of 933 selfies he took in his room and sold it for $1 million on Opensea.
However, for no names, it will be quite difficult to sell NFT art or a collection, especially at a high price. Therefore, it is important to prepare and launch an appropriately professional PR company. ICODA provides services for the promotion of NFTs and crypto projects.
Read also: "8 Useful Tips on How to Promote Your Art in the NFT Industry".
The Third Way: Play NFT Games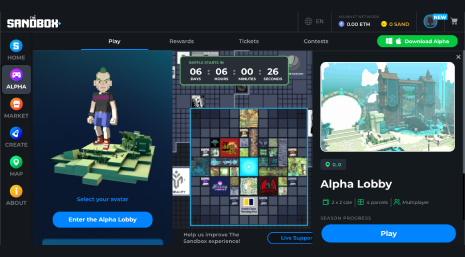 NFT games have become one of the most popular hacks to make money. Their advantage is that you can combine exciting gameplay with money-making, using your NFTs to generate additional income. For example, Non-Fungible Tokens MOMOs created by a well-known platform Mobox on the BNB Chain blockchain allow you to mine tokens and give bonuses to the characters used in the games of the MOMOverse metaverse. In doing so, users can upgrade their MOMOs by increasing their mining power for higher returns.
Users also buy and trade items in the game in the form of NFTs. This is another way to earn money with NFTs. You can buy these items, use them in games to earn money, improve them and then sell them for more money to profit from trading NFTs as well. For participating in contests, users receive rewards and trophies, including free NFTs – these can then be sold in the marketplace or used in games to earn new, more valuable rewards.
However, earning with NFT games requires a certain investment, and the more money you invest, the higher the potential income from participating in the gaming process. It is also important to consider the popularity factor: the bigger the gaming platform becomes, the more expensive the game items in the form of NFTs become, and the more money they can bring in. But the reverse situation is also possible: if the popularity of an NFT game decreases, the items will most likely become cheaper.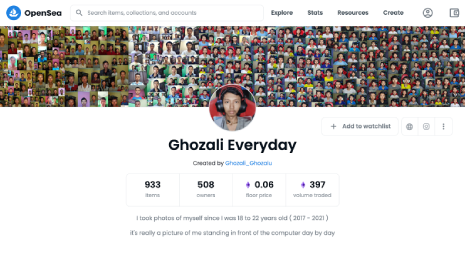 The Fourth Way: Create Your Own NFT Project
DeFi and metaverses offer a lot of opportunities to make money with NFTs. In addition to NFT collections and digital assets, you can create and promote your own projects in the NFT space. However, this requires more extensive investment than spending and selling NFTs on marketplaces.
You can turn your platforms or services into full-fledged NFT marketplaces where users can trade licensed collectibles, digital art, trading cards, and more. This, in turn, increases the value of your own NFTs. Just look at the current prices of collections on well-known platforms like BAYC, CryptoPunks, and NBA Top Shot, which trade sports cards in the form of NFTs. So, creating your own project offers a lot of opportunities and can significantly increase profits, but the investment is high.
To create your NFT project, you need an experienced team to develop and promote it. We have written about this in more detail in the article called "How to Select an NFT Token Development Company?". If you are looking for a reliable company to develop your NFT projects, take a look at ICODA. We provide comprehensive development and marketing services for blockchain projects:
The Fifth Way: Lease NFTs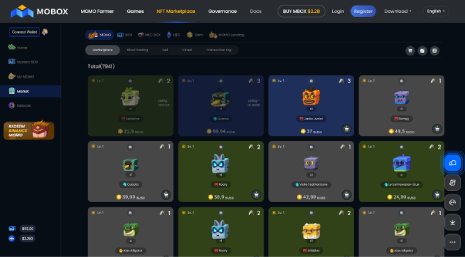 If you own an NFT and hold it in anticipation of a price increase, you can rent it out to other users, receiving passive income.
Not only can you make money by renting out your non-fungible tokens for a regular fee, but you can also make money by renting out or lending out artwork or collections yourself.
This option is suitable for those who do not have their own NFTs or do not want to risk buying expensive art, which can bring not only profit but also losses. We have already written about a user who borrowed NFTs from the Bored Ape Yacht Club collection and received an airdrop of tens of thousands of dollars, for which he spent only a few hundred dollars.
Staking, Mining, Farming, Airdrops, and Other Opportunities for NFTs Holders
Tokens of some NFT projects provide their owners, including tenants, with exclusive rights and privileges. For example, you can stake NFTs using platforms like Biswap in your crypto wallets and get profit. In addition, NFTs holders can participate in free token airdrops or mine various digital assets with their help. It is noteworthy that it is not even necessary to buy them: rented NFTs also give you the right to participate in distributions, staking, farming, and mining.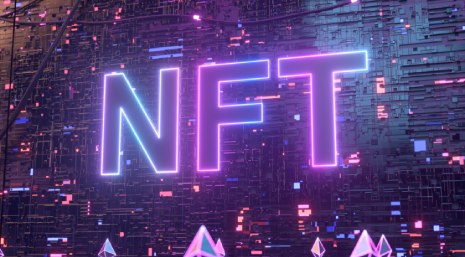 Conclusion
Although the outlook for the NFT market is still vague, and it is not clear what will happen to this space in a year or two, we are now seeing actively growing interest in the Non-Fungible Token industry. In 2021, there has been real hype around NFTs, and large investors and companies continue to invest hundreds of millions of dollars in this space. In addition, NFTs have many applications in the real economy and help develop copyrights and intellectual property.
This beginner's guide will help you navigate the new environment of modern digital art and understand where to begin your journey into the world of NFTs. If you need help creating NFT projects or promoting your own collections, please contact ICODA and get a free consultation!