An NFT marketplace – a great startup idea for 2022. Find a professional NFT token development company and start making money – non-fungible tokens are expected to become the main trend of the year.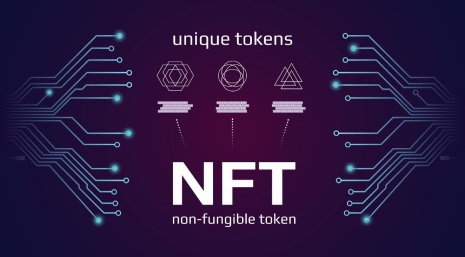 Why Is NFT So Popular?
Non-fungible tokens are the perfect means of providing proof of ownership of any assets. These are unique tokens that cannot be forged, thanks to the blockchain network that ensures their integrity at any point in time.
In the beginning, the NFT technology was used in art and the gaming industry – the two areas where people are eager to spend money for pleasure.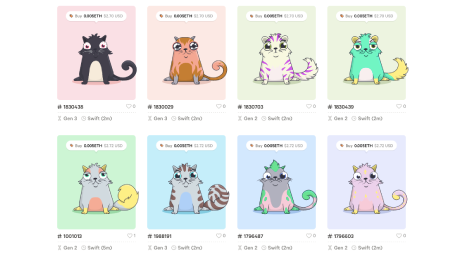 After Facebook changed its name to Meta and announced its intention to develop the metaverse, consumer giants started to venture into the industry of NFT tokens: Nike is planning to offer virtual sneakers, Adidas and Under Armour already sell their products on the OpenSea marketplace, while Walmart filed several applications for digital world trademarks on December 30 and is going to issue its own unique token.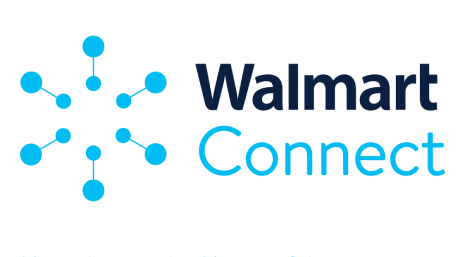 The virtual world is becoming a reality, and there are still lots of opportunities in this market. Everything, from children's drawings to high art, is being converted into non-interchangeable tokens.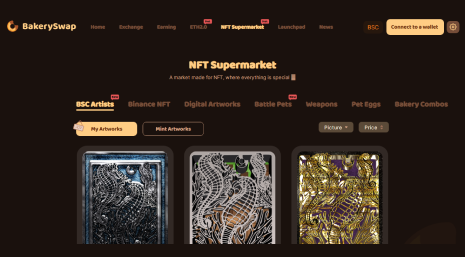 How to Find Your Niche in the Digital Assets Market?
There are still not many platforms for creating and selling an NFT. To create your own NFT marketplace, you will need to follow several relatively simple steps. If you understand the rules of the crypto world and non-fungible tokens, it will be no trouble.
How Do NFT Tokens Work?
A non-fungible token (NFT) is a customized token. Fungible tokens are similar to fiat money, with one coin being hardly any different from another. Non-fungible tokens, on the other hand, are based on smart contracts and have a unique identifier.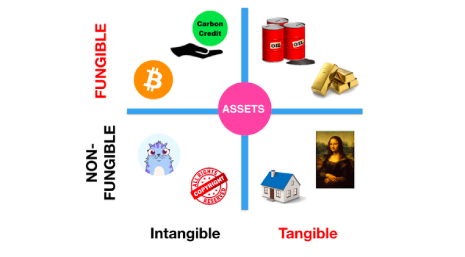 Unlike fungible tokens, an NFT is indivisible and non-interchangeable. An NFT represents a digital certificate that proves the right of ownership to digital or real-world assets. Its main objective consists in ensuring irrefutable ownership. It is not used as a means of payment.
All non-fungible tokens store metadata, including the name, the information about being non-interchangeable and indivisible, the address on the blockchain network, a link to digital assets, etc. An NFT is generated using smart contracts and then put up for sale.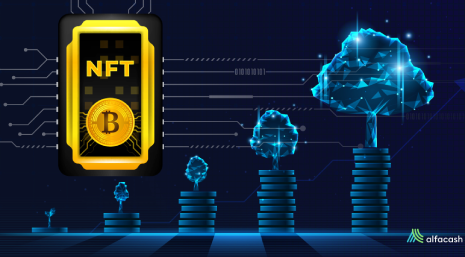 What Are Some Areas With High Demand for NFT?
The most common use case is digital art. Non-fungible tokens can be issued for any digitized drawing, piece of music, or movie. NFT is often used in games – there is currently a very high demand for NFT token development services for such items as maps, game artifacts, and characters.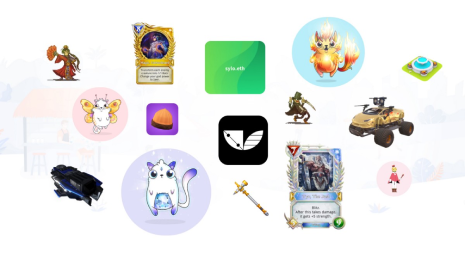 However, there are also possibilities in the more traditional markets: real estate assets, investment contracts, and educational platforms can all be tokenized. In general, when contacting an NFT token development company, you should analyze your idea from the perspective of proof of ownership.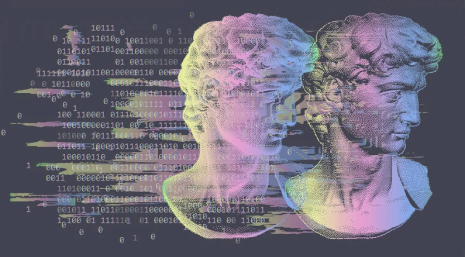 If an asset requires proof of ownership, it can be used for issuing a non-fungible token.
What Is an NFT Marketplace?
These are NFT stores where anyone can store an item for sale and use it to issue a non-fungible token. For a customer, it looks like a regular online store with products classified into certain categories.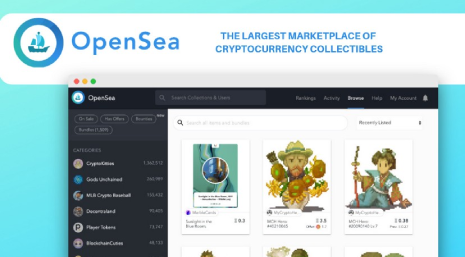 After choosing NFT assets, a user buys them as usual: the only difference is that a crypto wallet is used instead of a payment card. Blockchain solutions allow storing information about the purchase in a distributed network.
Currently, there are still relatively few such platforms. The most popular ones are OpenSea, Rarible, Superfarm, and Mintable. In fact, they combine NFT token development services and online stores for selling such items.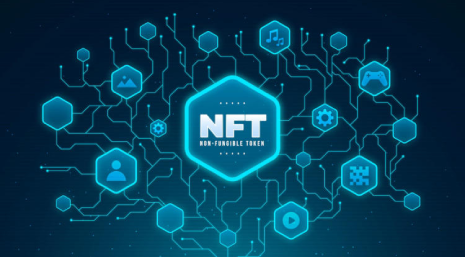 NFT Development Protocols
As a rule, a development company offers to develop an NFT based on various protocols and blockchain platforms.
ERC-721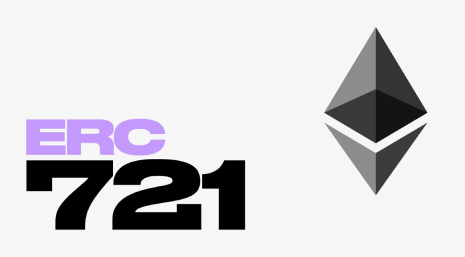 The identification process for this protocol is based on the Ethereum blockchain network. The function used for transferring non-fungible digital assets is transferFrom. For selling a standardized product multiple times, it is necessary to issue multiple smart contracts.
ERC-1155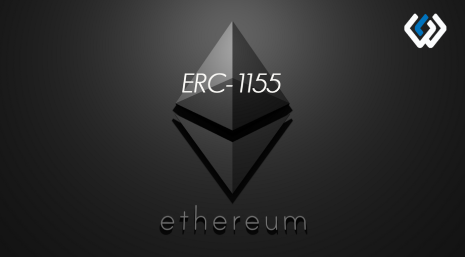 Unlike the protocol above, this one does not offer separate unique NFT assets but rather an entire class of tokens. It can be useful for selling multiple items: instead of creating a unique non-fungible token for each asset, it is enough to issue one smart contract and specify the number of items.
BEP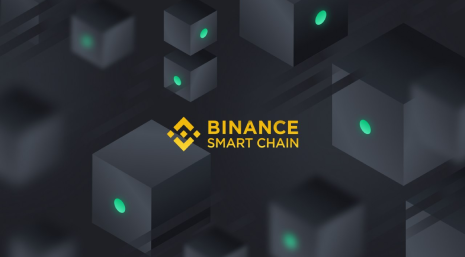 The BSC blockchain is based on the Binance smart chain. It supports the Ethereum Virtual Machine and is used to issue a smart contract. Specific NFT modifications – BEP-721 and BEP-1155 – have been created to ensure compatibility with the above-mentioned protocols.
The TRON Blockchain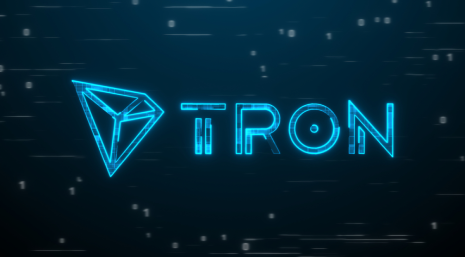 Crypto tokens TRC-721 are fully compatible with an ERC721 token. The TRON network became a popular platform for non-fungible token development due to the low fees.
What Are the Services Provided by NFT Token Developers?
An NFT token development company usually offers an entire range of NFT development services – from preparing technical specifications to providing technical support and marketing services. A comprehensive approach to a project ensures higher quality and speed of implementation.
You can contact ICODA to request any project related to blockchain and NFT. Our well-coordinated team of professionals will set up an NFT marketplace step-by-step, roll it out, and provide technical support. We provide an entire set of services on a turnkey basis.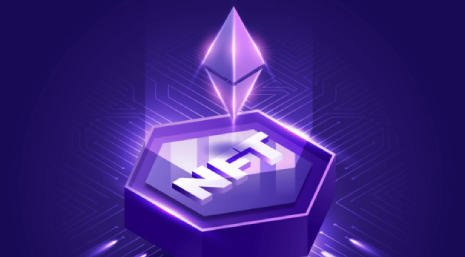 The Idea of NFT Development
As a rule, the customer needs to provide only the general description of an idea.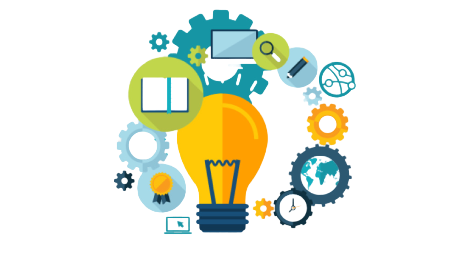 The main criterion determining the possibility of NFT token development is the need for proving the right of ownership to digital or tangible assets. Experienced NFT token developers are well-versed in blockchain technology and can help to choose the best option for platform implementation.
Implementation
You can either choose an NFT token development company with its own platform or commission someone to create a platform from scratch to fit your requirements.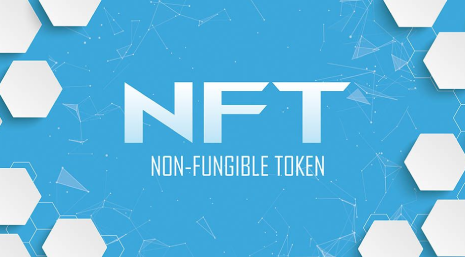 The second option comes with much higher costs. If an NFT developer has a native NVT platform, the non-fungible token development services will certainly include integration, setting-up, and an API that allows the user to expand the platform's functions according to individual needs.
Technical Support
Any software product may fail at some point.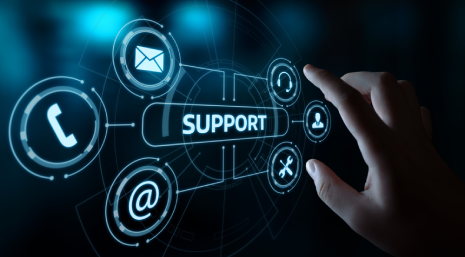 NFT token development is no exception. This is why the services must include the option to contact technical support and get help at any time.
Developing a Unique User Interface
Regardless of which protocol you choose, the user interface is an important factor that plays a major role in ensuring the success of your business.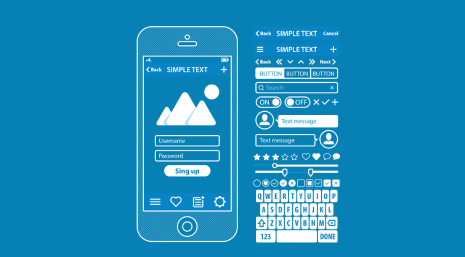 Sales should be quick and simple. Of course, the interface should also have a unique design.
Integration of External Wallets
Many customers are afraid that creating a new wallet might be inconvenient.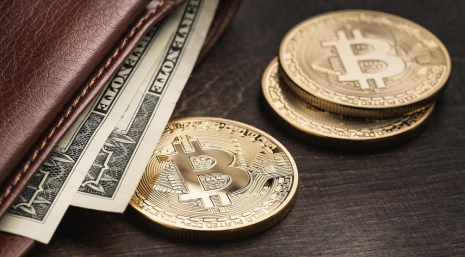 The more wallets, the higher the chance to lose virtual assets – after all, users often lose keys and forget passwords. This is why the integration of popular crypto storage wallets is a rational solution for making the platform more convenient.
Security
Since the NFT token development always takes place in a decentralized network, tokens are protected from hacks by the blockchain technology itself.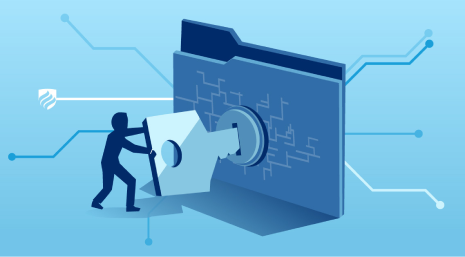 However, the platform should also be protected. This is an important element of the crypto business.
Marketing Services
If your startup is promoted by marketing experts, business revenue will come faster.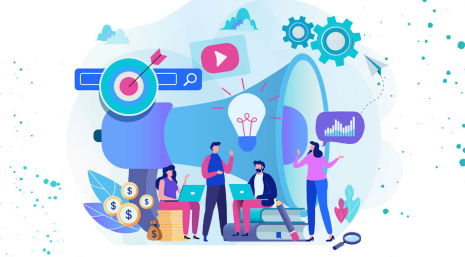 For example, before providing a turnkey solution for your idea, ICODA conducts a comprehensive marketing study and implements its results in the NFT token development and setting up the platform. Talk to our experts to find out more.
What Are the Necessary Features of a Marketplace for Decentralized Non-fungible Tokens?
So far, there are no established user standards. However, there are certain modules that any platform should have.
Shop Window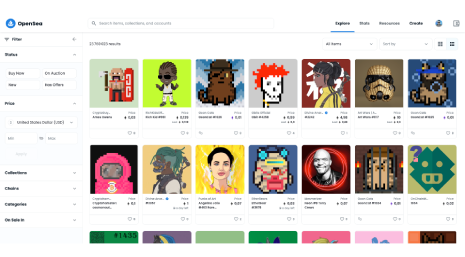 The platform should offer a digital asset for purchase in a way that is familiar to customers. This shall include browsing product categories, comprehensive product cards, and useful filters.
Search Engine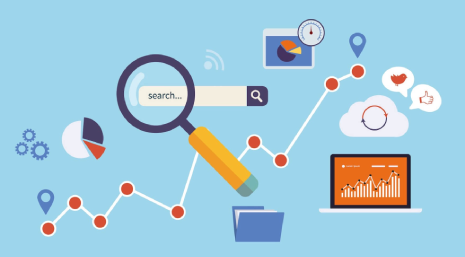 The search engine is designed for the users seeking NFTs who already know what they would like to buy. This helps them choose and purchase items faster.
Authorization / Registration System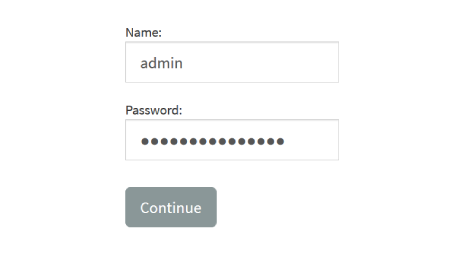 A user must provide at least some personal information to buy or sell an item. Websites based on blockchain technology often allow users to log in using a wallet. Many platforms offer registration by using a mobile phone number, an e-mail address, or social media accounts.
A Module for Posting Items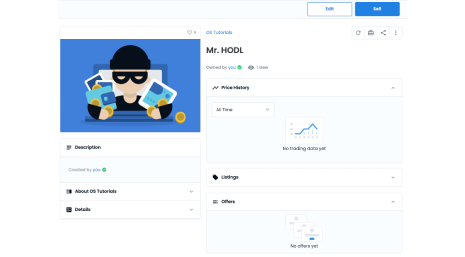 There should be an easy and convenient process for uploading an item and putting it up for sale for anyone who would like to create a non-fungible token on your platform.
User Area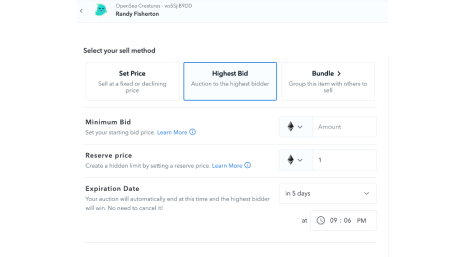 A registered user should be able to view the history of sales and purchases, change their data and connect a wallet.
A Review and Rating System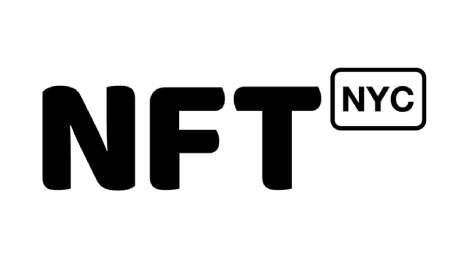 This service will allow users to choose products while also creating the usual experience of shopping at an online store.
Customer Support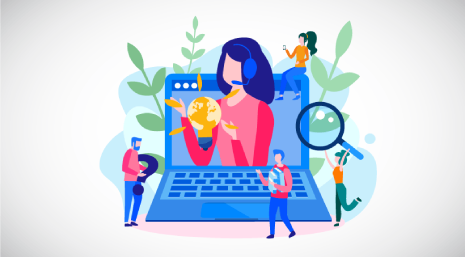 It should preferably operate round the clock because the NFT industry knows no bounds, with users living in various time zones.
Admin Module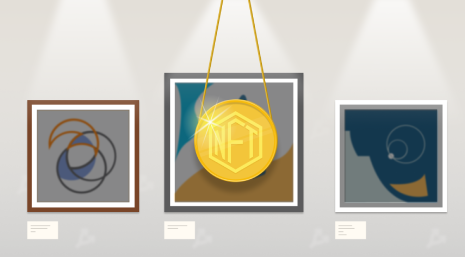 This includes a monitoring panel, the audit of smart contracts, options for solving technical issues, etc.
Wallet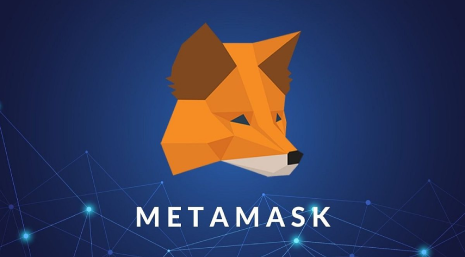 You can always create your own wallet for storing crypto, but it is better to integrate an NFT platform with existing wallet services such as MetaMask.
How to Choose a Contractor for Non-fungible Token Development
The NFT token development process starts with setting a task. You should make sure that this is specified in the description of the non-fungible token development services. The customer generates an idea which is then elaborated and described by NFT token developers based on the choice of technology and marketing methods.
An important criterion for choosing NFT token developers is customer reviews. The most reliable reviews can be found on topic-specific forums and communities. The length of experience is not as important because the industry is still new. The contractor needs to ensure the transparency of various stages of NFT token development and to set up a marketplace. The customer cannot simply provide an idea and forget about it. As an interested party, the customer should keep track of the implementation process.
Particular attention is paid to technology and NFT tools. It is a good sign if the NFT development company suggests various options for optimizing your idea. In order to do this, their programming team should be well-versed in various networks and have an understanding of all the available protocols. TRON may be the best option for some startups. Others may prefer the TRON blockchain for their new business or even choose to create their own blockchain platforms.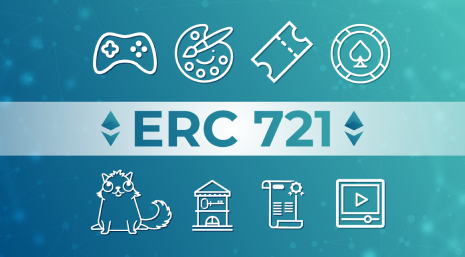 Before signing a final contract for NFT development, you should check the quality of the support service. It should always be available.
Other criteria include:
The options of conducting sales by auction and selling items at a fixed price.
Being able to cover various business needs in the NFT world.
Supporting dApps (applications for a decentralized ecosystem), smart contract audit, and protocols.
Taking into account the SEC requirements when implementing a system. Until an NFT act is adopted, these requirements are crucial for avoiding sanctions.
The Process of Non-fungible Token Development
Choosing the right approach to non-fungible token development is half the battle. Here at ICODA, we always take the logical approach where at each new stage, we ensure information support for the previous stages. This allows us to reduce the development time and significantly improve the quality of our products.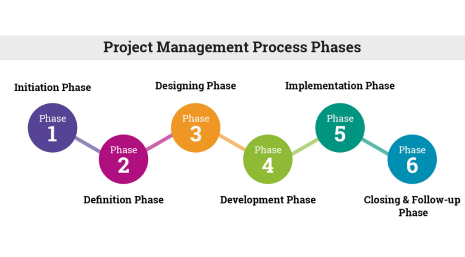 Step 1. Launching the Project
The team of an NFT development company evaluates your idea, its feasibility, and potential. Our experts help programmers and designers to set the objectives and prepare technical specifications.
Step 2. Planning
This is the stage for choosing NFT development solutions. Visual interfaces are designed. Developers discuss the technical aspects that will be most difficult to change at later stages.
Step 3. Developing a Platform for Non-fungible Tokens
The non-fungible token development company implements your idea. Non-fungible token development often follows the Agile method, where the first step consists of creating an MVP (Minimum Viable Product) as soon as possible. This product allows the developers to test the basic hypotheses, spot any deficiencies and rectify them. After that, the platform is developed progressively by adding new functions in the order of their importance. This allows the developers to launch the project faster.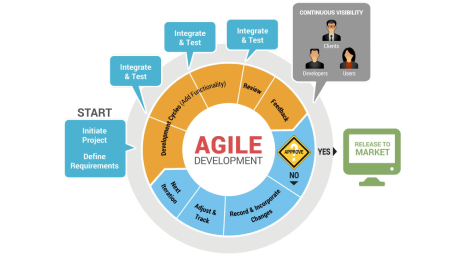 Step 4. Testing
This is a necessary step that consists of checking the product for any mistakes. The developers analyze various product usage scenarios and fix critical bugs.
Step 5. Deployment
If the customer does not have their own server equipment, a platform is usually deployed on a cloud infrastructure. In order to find out the best option for deploying your platform, contact NFT token developers.
How Much Does NFT Marketplace Development Cost?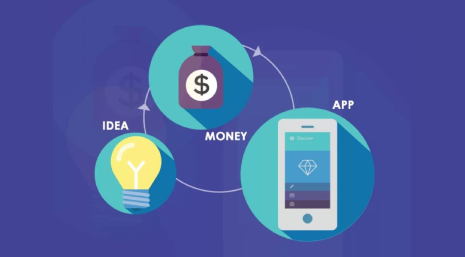 The initial costs are quite high. NFT token development services and the setting up of an exchange platform are rather expensive. The price range starts at about $40,000. However, you can only find out the actual price after discussing the specifics because there are many aspects that can either increase or decrease the costs of implementation.
Some NFT token developers determine a price according to the functions or modules, and others request to be paid by the hour. Contact the manager of a development company to find out more about the costs.
Compared to the development costs, the hosting and cloud services are not as expensive. You will also need to take care of marketing in advance. It is known that for each dollar invested in advertising, you can gain about 10 dollars. This is why it is always a good idea to find a good marketing consultant or even a team of experts. Most NFT token developers are also willing to provide these services.
The total project costs depend on the number of experts whose services you would like to use. These include designers, programmers, security people, and marketing consultants. Usually, ordering an entire package of NFT development services helps to save some money.
How to Recover the Costs of NFT Token Development?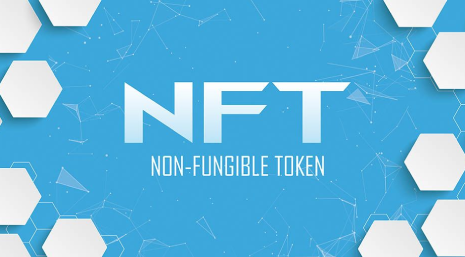 The monetization process depends on the project type. For an NFT marketplace, the return of investments is quite simple – the seller, the buyer, or both of them pay a fee for each transaction. This is particularly profitable in the case of expensive crypto-collectibles and auction goods where prices can increase 10 fold.
If services are offered, you can introduce a subscription plan or a fee for posting ads. Users can also pay for using some unique platform features.
Many marketplaces also offer the sellers of digital assets to pay for their items to appear above other listings.
For an existing business, NFT development empowers organizing transactions without intermediaries or unnecessary auditing. The costs are compensated by business process optimization and time savings.
It is difficult to forecast the payback time of an NFT project, but the earlier you launch it, the less competition there will be. The existing demand for non-fungible tokens allows new market players to start making money rather quickly.
Conclusion
NFT tokens have many advantages over other means of proving authenticity and irrefutable ownership.
Information stored on a blockchain platform is protected from being forged, copied, or changed.
The transaction transparency allows users to track a non-fungible token throughout its life cycle.
Encryption protects data from unauthorized changes.
This allows authors, collectors, gamers, and financial market participants to feel safe.
Moreover, tokens can be used to make money and are in high demand. Now is the best moment for you to enter the NFT world.