Some people call it 'a craze that will pass soon' when someone else is excited and involved in this new trend. The NFT industry significantly exploded the world. This is a milestone in the development of nft art, culture, and the world, in general. Moreover, this is a great chance for many artists to come to the spotlight and significantly change their lives.
For example, the most Mike Winkelmann, the digital artist known as Beeple, had ever sold a print for was $100. Today, an NFT of his work sold for $69 million at Christie's. The sale positions him "among the top three most valuable living artists," according to the auction house.
Saniya Moore, who reports on cryptocurrency for the online digital asset news site "The Block," said NFTs may be successful because they give a face to the binary world of cryptocurrency. "A lot of people forget that behind every crypto nft project, there is a human," Moore noted.
In addition, Facebook Financial head David Marcus revealed that Novi has plans to get involved in the blossoming NFT space. He also added that: "There is a team of people that are trying to do something. NFTs have really shown the human side of crypto and blockchain technology."
The NFT market welcomes all artists: from world-famous with a million audience on social media channels to beginners without community. A lot of creators release their NFT collections or separate artworks every day. We believe that you are a great artist and your artworks are unique, but sometimes it's not enough to grab the attention. Find out everything that you should consider while promoting your nft art in the digital segment.
What Should You Prepare in Advance?
Show your unique style to attract art lovers, and make your NFT a virtual treasure hunt. Remember that the most prominent pieces of art grab the attention of the biggest art galleries and aesthetes. Like the 20-year hunt for a stolen Picasso painting "Buste de Femme". They were ready to take part in this long-lasting but attractive journey.
It should be an adaptation from the offline world of art and collectables. So, if your customer owns a digital version of original art created by a recognized artist, the value of that artwork on the market is dependent on the owner's ability to prove authenticity. You will be able to meet this requirement by allowing for definitive pedigree, easily producible and incontrovertible evidence that the work is authentic.
It is a good place for well-known artists. So, you will be able to widen the list of your loyal customers.
First impressions matter! Whether you are creating unique designs and sending surprise perks, and having top-notch customer service, there are wonderful ways to impress and entice your customers.
Watching your nft art is the first hands-on experience many buyers will have with your brand, so make it exciting and memorable. Give them something to talk about! Taking time to create an eye-catchy, unique page makes your customers feel that much more valued.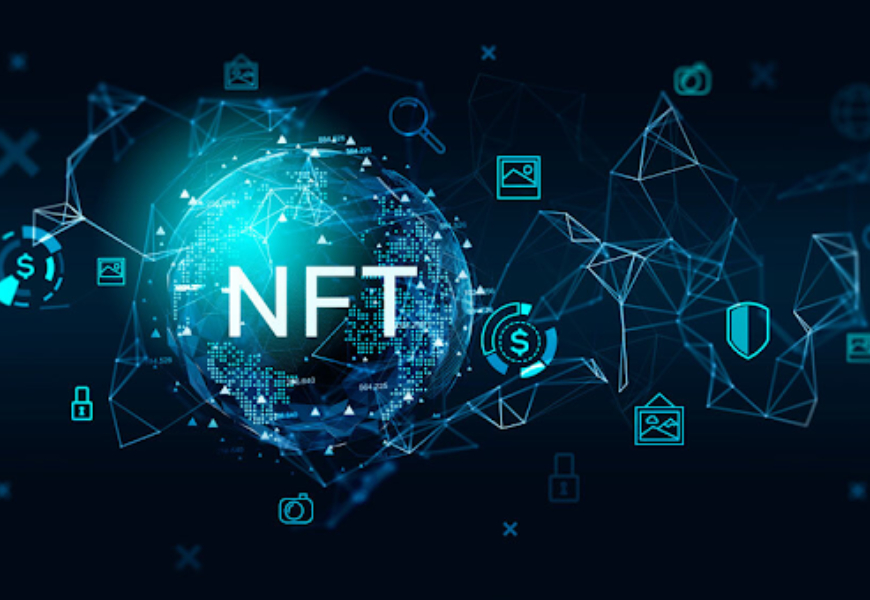 NFT Marketing: Show Yourself
#1: PR Activities
NFT promises to change the world of art as we know it. However, in order to do that, artists need a solid PR strategy to get off the ground and make a name for themselves.
The main tool in NFT marketing is media publishing. Successful brands in any industry know how to get benefits from the media to their advantage for marketing, public relations, and attracting new clients.
Since NFT has been categorized as a new technology, artists have to use PR tactics to stand out from their competitors. They have to adopt less formal methods of communicating with clients, seeking more simple and more authentic means of engagement.
Artists need to look to crypto-friendly sites like Cointelegraph, Forklog, Yahoo News to get their message out there. In addition to joining crypto-friendly sites, these projects rely on using different types of content like guest post articles, press releases, and interviews to generate backlinks and build a reputation. Submitting PR articles to crypto communities gives a company a higher chance to broaden its reach.
#2: Listing Your NFT
In the crypto world, there are already many marketplaces where various NFT projects can sell their tokens. They have different conditions, so try to choose the ones that will fit you and the features of your nft project. NFTs cannot be directly sold or bought between the participants and are spread out across numerous different types of platforms.
There are already marketplaces where various NFT projects can sell their ideas and tokens. They are diverse, so try to choose the ones that will fit the features of your nft project.
Among them are:
Calendars
Platforms
These platforms are great sources for NFT collectors who do not need to rush from one marketplace to another to discover the greatest releases.
All you need to do is to fill in the form with the main details of your product, mention everything your potential audience should know about you and your artworks. It takes just a few minutes. So, your information encourages search engines to show your website to visitors more often.
Stimulate your potential audience on these platforms through airdrops and giveaways. They will like, add to their favourites and spread the word about your art.
Make a video to promote your nft collection to build a loyal group of followers and buyers.
#3: Conferences and NFT Events
The last year has seen more online events than ever before. Some are two-hour webinars. Others are multi-day virtual conferences.
You can stay tuned for the latest events for artists and investors. So, you can join a creative community, find like-minded participants and investors:
Active marketing
#4: SMM: Let Your Voice Be Heard
Be sure to work on your social media. It would be ideal for conducting them in such a style that some posts become viral. NFT is not only about people who are well versed in crypto but also for a general audience. It would be good to introduce explanatory posts so that people understand why they have to pay something for some digital image/piece and what its real value is.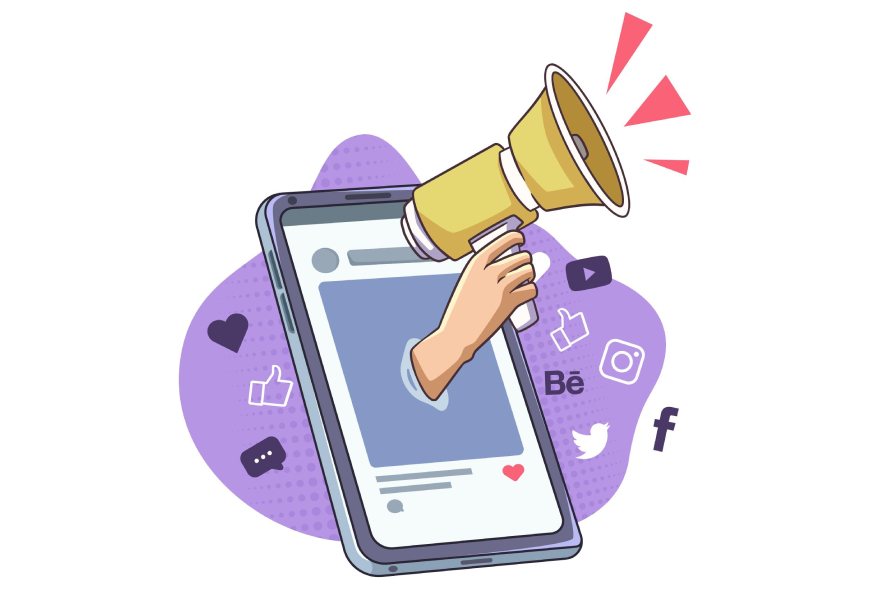 #5: Migrate to Twitter
Sales depend on the links to the next auctions being widely shared and people being directed straight to the gallery–using "link in bio" just isn't effective enough. As Twitter allows users to share links, it has become the go-to platform for spreading the word about crypto art sales.
While, previously, the arty world didn't consider Twitter to be a very visual platform, many have since discovered that it can provide an even better way to exhibit work than Instagram.
Twitter works wonders for presenting a series, a format that seems to be being well received in the current market.
Another possibility that Twitter offers is the feedback: sharing and retweeting the work of other artists helps to create a community and network.
#6: Collaboration With YouTube Influencers
The easiest way to stay involved in the blockchain & NFT community is to follow and support NFT influencers on YouTube.
YouTube provides space for influencers to deep dive into topics like NFT analysis and to give detailed reviews on the latest trends. All we can say is that YouTube is a massive hub of content related to NFT. It is crammed with a growing number of channels discussing this theme. Leaders have created deeply engaged and loyal communities based on their YouTube channels.
These content creators are always pumping out great videos to entertain and educate investors.
These influencers can affect serious change in the NFT market. When prominent voices, they can prompt followers to participate in auctions. Because the segment expands each day, there will most likely be many more YouTube crypto channels to pick from in the immediate future. Therefore, it gets incredibly vital to add this media channel to your strategy to make your art popular.
Are you looking for the best NFT YouTube channels for promote your nft collection? Not only this but examples of several bloggers you should pay close attention to:
#7: Advertisements
While you are busy promote your nft collection, think parallelly about your promotion strategy to make it successful than one of the competitors! A good online marketing campaign with clear and open communication can do wonders and help differentiate yourself in the jungle of thousands of creative individuals.
You would have to work to find some vital steps to motivate the purchase of your NFT. Whether your art is attractive enough, you will need a robust to promote your nft collection.
Digital advertising is a great tool today to pour your resources. Do not hesitate to include it. So, it will help you considerably in finding investors for your art and bring up to 5k users per day to your website from major platforms with paid advertisements and media.
The more potential investors and the community know about you, the more likely it is that they will invest.
#8: Pay Close Attention to the Chinese Market
NFTs are catching on in China. The blockchain-based digital asset industry involving non-fungible tokens (NFT) has grown rapidly this year in China, with domestic leading players such as Alibaba and Tencent betting big on this sphere. This summer, Alibaba Group of China has launched a non-fungible token (NFT) marketplace, expanding the NFT sector rapidly.
According to Global Times, an industry insider who spoke on condition of anonymity noticed that: "Discussions around NFTs are extensive not only in the blockchain industry this year but also in venture capital and tech circles. Artists are rushing to develop digital works of art, hot money is flowing in, and we're seeing explosive growth".
So, if you are ready promote your nft collection, join this wild ride and enter the market, today is the right moment. Contact us right now, and start your prosperous and creative journey with ICODA in the NFT sphere.