Digital collectibles, commonly known as NFTs or Non-Fungible Tokens, are stealing the show in the expanding NFT space as we speak. As the NFT craze soars, artists, collectors, and NFT creators better buckle up. With these slick marketing tactics to promote your NFT collection, you can woo potential buyers and make your masterpieces shine amid a bustling and vibrant NFT community.
Your Blueprint for Successful NFT Promotion
Within the pulsating heartbeats of the digital-asset universe, pushing your NFT collection into the limelight has soared to an all-time criticality. In the sea of emerging NFT projects bobbing around, a smart promotional strategy can hoist your flag high, snag potential buyers and NFT collectors' eyes, and rocket your visibility and sales within the NFT community right out of the stratosphere.
Unlock the Potential of Strategic NFT Alliances
Partnering with highly regarded NFT creators or launching collaborative NFT projects with high-profile brands paves the way to a larger audience reach, multiplying your chances to attract NFT collectors. Highlighting this strategy, luxury fashion giant Gucci partnered with digital artist Beeple, giving birth to a unique NFT collection that successfully merged their crafts and extended their engagement with potential customers through well-planned NFT art promotion.
Tweet Your Way to Triumph
In the realm of NFT art, missions like NBA Top Shot harnessed Twitter's might to catapult their digital mementos and NFT projects into mass consciousness. A cadence of savvy tweets showcasing coveted moments and power-packed alliances helped Top Shot land a viral NFT project smash hit. You can harness your followers' social media accounts to engage communities in real time and propel your sphere of influence into the ionosphere.
Perfect Your NFT Listing Game
One way to brighten your NFTs' spotlight on marketplaces is by embellishing visual factors and elucidations. High-res images and thumbnails can ignite initial curiosity, while compelling narratives relay the unique selling points of your NFT project. This technique also invites exploration into your NFT's backstory, rareness, and utility, framing a riveting tale that may entice potential investors to bite. An unforgettable listing is a game-changer.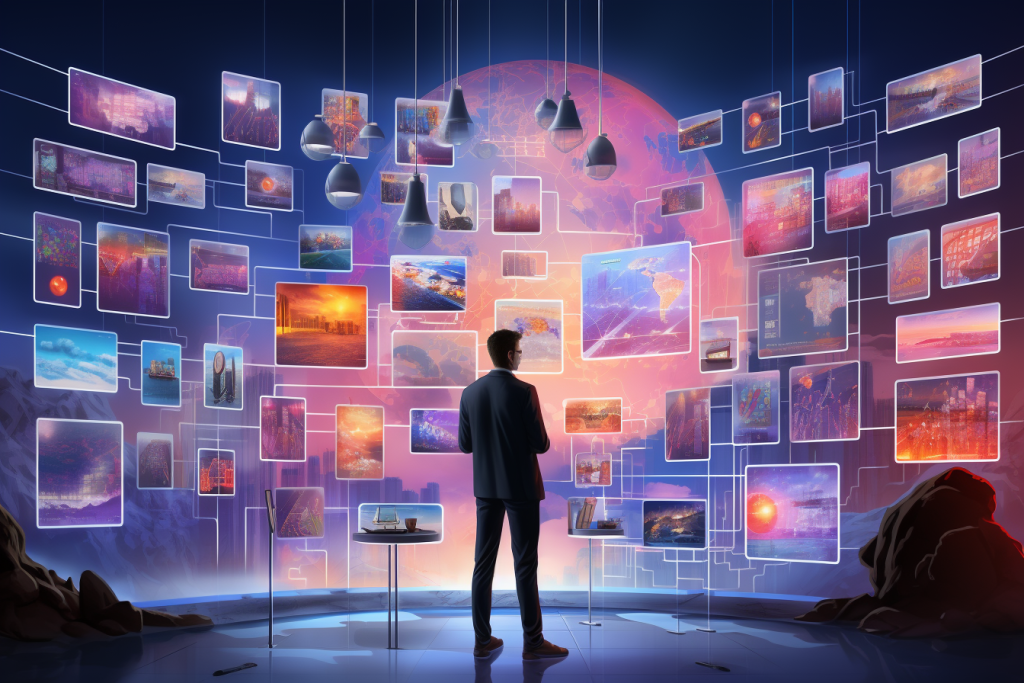 Synergistic Ties and Cross-Promotions: Together We Rise!
Identify parallel NFT collections, artists, and communities that reflect your target audience. Shared endeavors and mutually beneficial campaigns yield fresh audiences, enveloping uncaptured potential patrons. Such synergies enhance the visibility of both parties' NFT drops.
Breathe Life into Your NFTs with AR
Infusing AR into your NFTs creates an interactive appeal, enriching the investor experience. Tools like Snapchat Lens Studio or Instagram AR Filters enable inventive AR integration, allowing interaction with NFTs like never before. This novel approach could intrigue previously untapped users to explore the NFT space.
To Get The Honey, Harness the Hive
Mobilizing your present NFT community to promote your offerings could set off a ripple effect, magnifying your reach exponentially. Reward schemes, such as referral programs, NFT airdrops, or cultivating community-driven content, encourage brand loyalty, boosting your NFT's visibility.
Gift to Gain: The Win-Win Magic of NFT Giveaways
NFT giveaways are a boss move in the quicksilver world of digital bling. They're serious clout magnets for creators or platforms, drawing eyeballs in a whirlpool of competition. Freebies juice up fan involvement and cook up a tribe vibe around the asset or platform, instilling fidelity and sparking chit-chat. Besides, NFT free-for-alls crack open doors for people who might not have the cheddar to join the game otherwise. Thus, they get a golden ticket to launch their journey into the NFT hustle.
Going Premium: Inject Cash to Catapult Your NFT Collection
The NFT art landscape is all a swirl, and it's smashing records. NFT artists need to stand out, but how? The surefire answer is: turn to top-tier, paid promotion channels, including leveraging social media channels, to get specific audiences to gaze at your masterworks. Using techniques such as NFT promotions and even an NFT giveaway can surely result in a boost in your NFT sales and a whole lot of buzz.
Paid Channels to promote NFT collection into the spotlight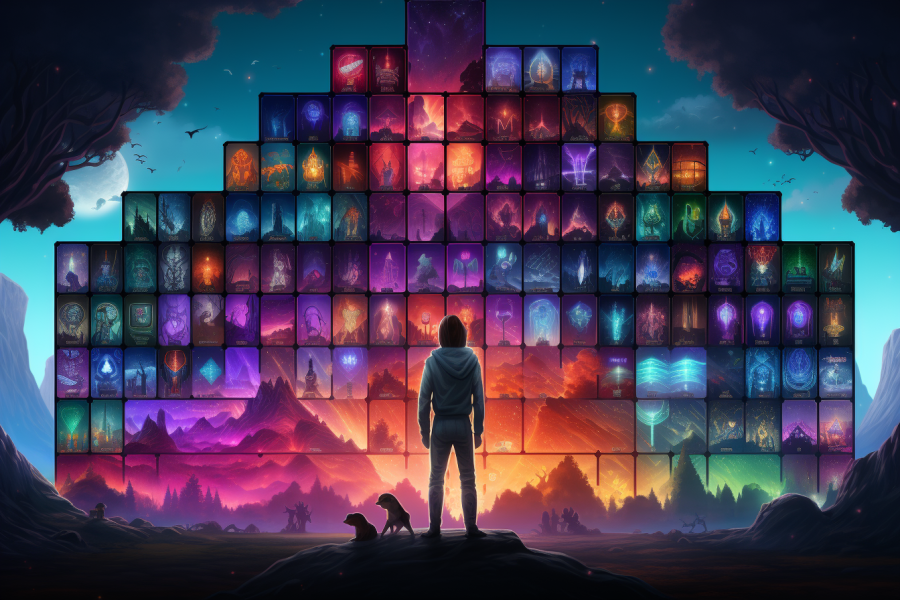 In the NFT art market, standing out is critical. Competition for visibility? Fierce. The secret sauce? High-quality, paid promotional channels. Engage audiences that are interested in your work. Go beyond just eyeballs, stimulate NFT sales, and promote your NFT collection.
Say Hello to Social Media Bigges
Collaborating strategically with influencers can fuel both interest and trust. And guess what? Your NFT collection drop can strike gold. Take Logan Paul and the World of Women NFT Collection; sales skyrocketed post-alliance, and the integrated NFT calendar surprised everyone. According to Influencer Marketing Hub, each buck you throw into influencer marketing may rake in around 5.78 times in earned media value.
Navigate the Risky Waters with Paid Influencer Collaborations
The pay-to-endorse model may stir debates, but smart use can take your NFT visibility to an entirely new height. High-profile Twitter celebs, if engaged right, can be first-class crowd-pullers for your NFT project. And don't forget the rules: be open about your promotions so as to stay in line with FTC guidelines.
Educate to Elevate
Given many prospective NFT enthusiasts may possess only a rudimentary understanding of this tech, creating explanatory content such as articles, videos, and infographics can escalate your promotional efficacies. By teaching fundamentals and distinctive features, you breed a deeper comprehension of your project, laying the groundwork for new investors and enhancing your market role. Educating the readers about potential pitfalls, scams, and risks on NFT marketplaces is also crucial. Providing safety tips and pointers could be extra trust points going your way.
Stir Up Buzz With AMAs and Live Discussions
Direct interaction with potential investors via live chats and AMAs on platforms like Twitch, Zoom, and Clubhouse instigates genuine rapport between creators and collectors, builds trust, and gives NFT artists a stage to talk about and exhibit their art, mimicking the success of successful NFT collections.
Featured Content on Elite Blogs & News Channels
Want to step up your game? Featured spots on Coin Telegraph, Decrypt, or The Block can do wonders. Stories, blogs, or sponsored articles on these platforms can grow your NFT collection's visibility. Just look at Axie Infinity's story!
Up the ante with NFT Auctions
OpenSea and Rarible auctions could lead you to striking NFT bids. Don't forget it costs to be a part of such auctions. Be sure you're ready and clued up before you dive in.
Lastly, team up with Crypto-PR Agencies
Connect with high-ranking PR firms in the crypto world to get a leg-up for your NFT. They're the experts who can get you the attention you need, tie you up with key media individuals, and introduce your NFT collection to a vast audience.
Realize this: each stride you take influences the others on this promotional journey. Skillful blending of these strategies can result in a comprehensive tactic that resonates with NFT enthusiasts. That's how your NFT hops into the hot spot with a resounding vibe.
Extra Tips for High-Impact NFT Promotion
If you thought the world of NFT promotion ends here, hold onto your hat – you're in for a surprise. We're about to dive into the stealthy engines powering successful NFT collection promotion. By mastering these bonus nuggets of wisdom, you stand a chance to amplify your NFT promotion, reaching out to a wider, more discerning audience and truly setting your digital offering apart on NFT marketplaces.
Utility as the Hidden Driver of NFT Collection Promotion
NFT collections are powering up! Utility NFTs, unlike their vanilla counterparts, offer perks beyond digital ownership. To turbocharge your promotion, offer and spotlight the Swiss Army-like versatility of these tokens. They could become a part of your desirable NFT art, be your VIP pass to elite digital nooks, physical event tickets, or prized loot in blockchain gaming's "play-to-earn" realm. Underline the bonus privileges and loot these NFT handouts in distinct NFT drops. It might just reel in prospective buyers hunting for something beyond the usual, adding depth to their NFT collection.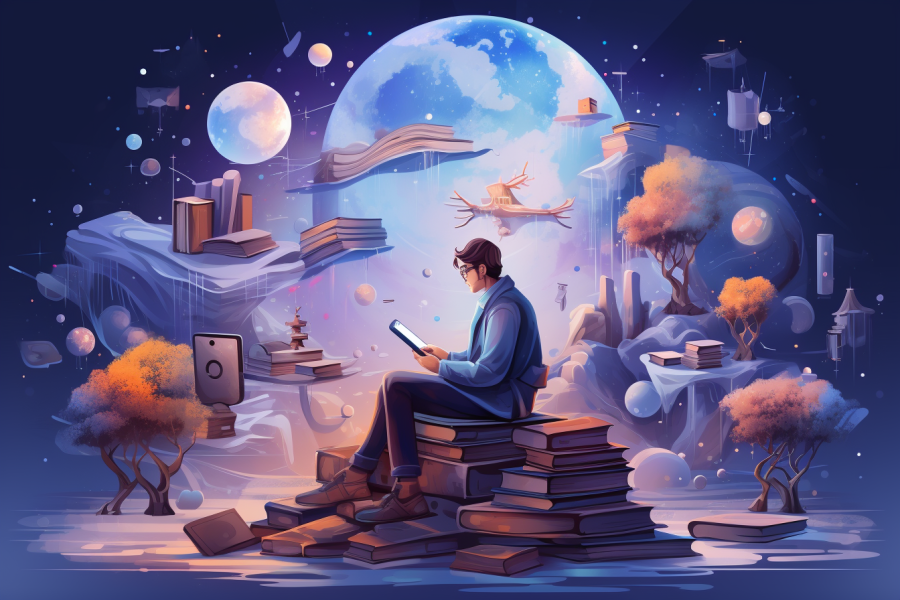 The Legal Landscape of NFT Art
Don't shy away from the legal aspects of owning a piece of sought-after NFT art on your promo run. An NFT isn't just a piece of digital real estate; it's a legal entity, too. Giving your audience the lowdown on the legal layers, such as licensing rights and the cover of intellectual property for your in the NFT collection. And make sure they're aware of their rights and duties when they're dealing with NFT transactions, specifically in relation to NFT drops. By tracing the legal underpinnings in your NFT promotion, you're not just helping folks understand NFTs better, you're legitimizing this nascent field further.
The Green Quotient of NFT Collections
Don't let your NFT promotion be just another sales pitch among numerous other NFT collections; address the elephant in the room, too – their environmental footprint. Modern blockchains, particularly those living off the Proof-of-Stake model, are infamous energy guzzlers. By bringing up this issue on social media channels, you're offering a well-rounded view and reaching out to the green-conscious crowd. To reshape the narrative, stress on blockchain softech that's kinder on the carbon ledger. By voicing and tackling these concerns upfront, you turn your NFT project promo into a nod to eco-awareness. And in doing so, on your social media channels and beyond, you tune into a wider pulse – a global yearning for sustainability.
Master the Game: Maximizing Your NFT Venture's Impact
As the NFT arena evolves, the ability to refine and elevate your marketing game is pivotal. It isn't just about understanding the vibrant NFT marketplace nuances; it's about discerning how they mesh. It's about strategically sculpting your NFT portfolio's reputation. This perspective offers an aerial view of your NFT project's promotion impact, plotting an exciting course for your future NFT landscape forays. Every move you make sparks a wave across the boundless NFT universe, so keep your steps strategic and deliberate. Here's the playbook.
Lock in on Clear Goals & KPIs
Suppose you're an NFT artist – set tangible targets, like amassing 1000 Instagram followers or selling 10 pieces in a month. Use free tools like Twitter Analytics or Instagram Insights to keep an eye on progress. Offering "airdrops" is a trendy tactic, where select NFTs are provided—sometimes gratis—to reward or motivate your community's members. Gauging airdrop success can hint at what NFT types jive with your audience.
Seize the Multi-Platform Advantage
Never confine yourself to one platform. Each platform boasts a distinctive user base, lingo, and ethos. Twitter excels at speedy updates and influencer outreach; Discord is ideal for cultivating a devoted community; Instagram can visually exhibit your NFTs, whereas LinkedIn may draw a professional crowd eyeing NFTs as investments.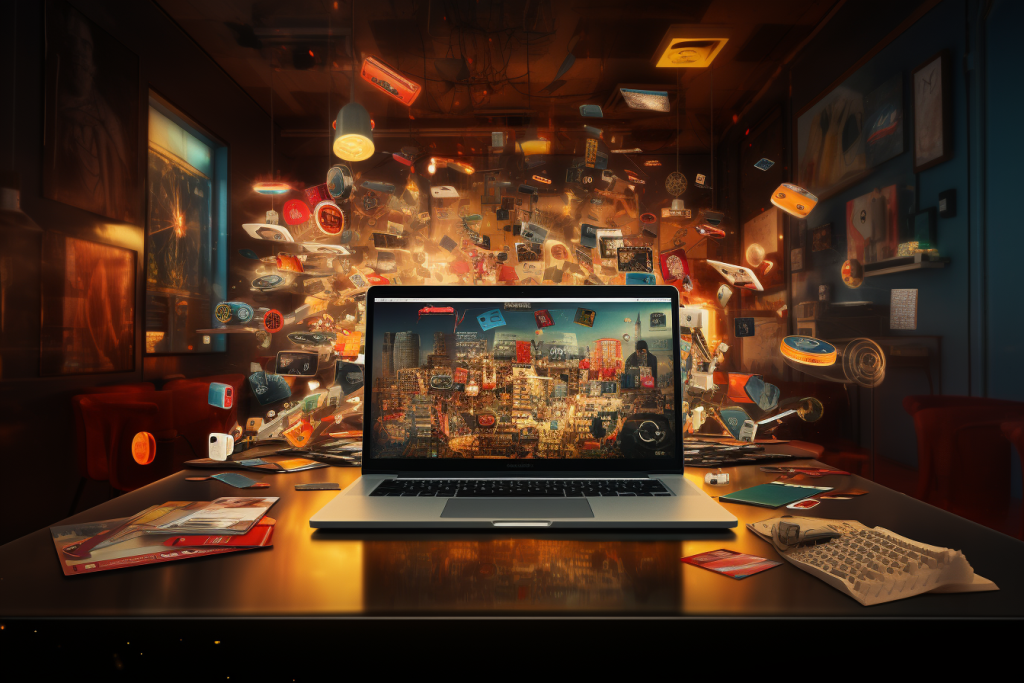 Behold the Analytical Crystal Ball
Google Analytics reveals your audience origins, while CRM tools like HubSpot keep tabs on leads, conversions, and customer interactions. Vigilantly monitor website traffic, conversion rates, customer engagement, and other key metrics throughout your campaign to discern what's hitting and what isn't.
Keep One Step Ahead with Regular Reports
Adhere to a reporting schedule to stay on top of key stats and trends. Perhaps you'll prepare a weekly comparison report for different NFT series, marketing drives, and community outreach efforts.
Tinker and Tailor
If a particular NFT isn't selling as projected, tweak the design or marketing approach. Maybe a refreshed color palette or a more enticing title could turn the tide. But remember to keep note of these tweaks for impact assessment!
Get Data-Savvy
Resources like NFT Stats and CryptoSlam can provide industry stats that gauge your art's performance compared to other NFTs. Join NFT communities on Discord and Twitter for insights on trending collections and successful strategies.
Monitor Trade Volumes: Pay strict attention to the marketplace trading volumes of your NFT collection. A sudden slump could indicate a trend shift, while a surge suggests a buying window.
Keep Score: Keep a close watch on different platforms' transaction counts and trading volumes for better visibility into your prime sales sources, as well as identify platforms needing more focus.
Track Your Rank: NFT marketplace rankings offer a temperature check for your NFTs' wider community popularity.
Market Watch: Regularly scrutinizing NFT market shares is crucial. Tools like CoinMarketCap and CoinGecko offer a window into overall market conditions that could influence your NFT project promotion.
Innovate and Optimize: After sufficient observation time, look for strategy refinement opportunities. Explore influencer collaborations or giveaways. Keep pushing creative boundaries; the NFT space thrives on innovation.
Understanding the labyrinthine world of NFT marketing and analytics is no small feat, but conquering this space means unparalleled potential to get ahead. As we delve further into this digital token universe, learning to sail these tech-charged seas is key. By grounding strategic planning and grasping key metrics, you can achieve roaring success in the NFT marketplace.
Remember, the NFT world isn't static. It's dynamic, evolving, and growing. Stay forever curious, forever flexible, and above all, keep iterating to match this digital dance's rhythm. The sprawling NFT arena is your playground — seize the opportunities it offers.
ICODA: Your Stealth Weapon for Power-Packed NFT Promotion
Battling the NFT jungle got you in a twist? Drowned in a sea of unique promotion tactics? Keep calm, your lifeline is just a few clicks away.
ICODA, your trusted blockchain marketing arsenal, wields in-depth knowledge of the ever-evolving NFT terrain and its constant curveballs. We're wizards at turning surprises into prime opportunities, spinning a standout tale for your NFT collection, and charming the perfect audience with high-tech tools and tailor-made strategies.
Capitalizing on our extensive field know-how, we're hotshots at forging powerful partnerships, masterminding cross-promotions, curating irresistible content, and orchestrating riveting events to turbocharge your digital assets. Choose us to be the captain of your crypto voyage, driving your NFT project to the pinnacle of fame and drawing the well-deserved spotlight to your NFT collection across bustling NFT marketplaces.
Allow us to join you on this electrifying journey, discover what makes your NFT project unique, and amplify its impact. With ICODA, we're not just pitching your NFT project; we're hammering out its legacy.