Blockchain technology is undoubtedly changing the future of business – pretty soon, we'll be witnessing a complete revolutionization in day to day as well as mainstream business operations. However, it does beg an important question. Are there any practical yet sustainable business ideas that can be purely blockchain-based? This article takes a comprehensive plunge into the real-world viabilities of 2021 blockchain applications, use cases and business ideas and whether they can impact small business organizations.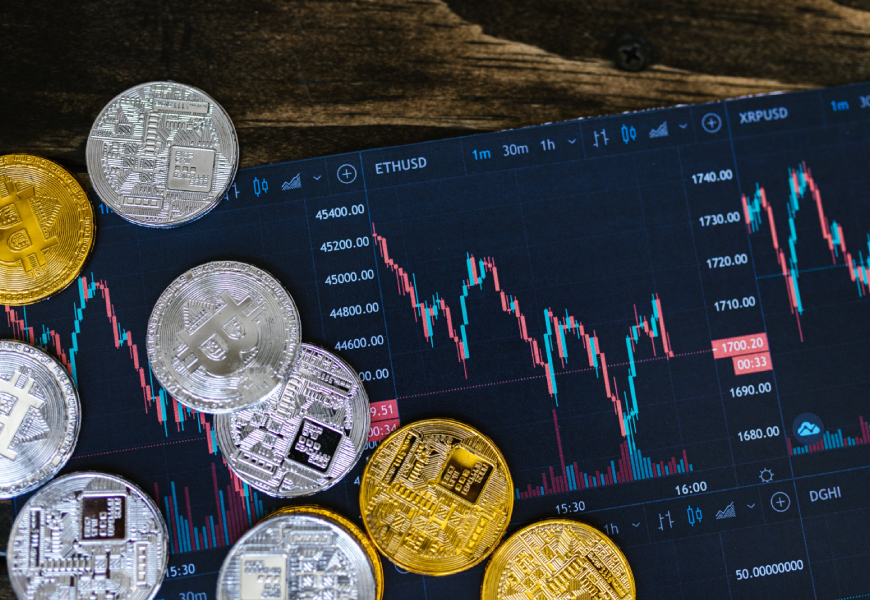 Blockchain is the New Champion of Industry
The world around you is fused with blockchain applications, it seems. It's amazing to see how newer and newer digital currencies keep taking the online stratosphere by storm. We bet you probably have a few friends that have invested in digital assets or currencies. We also bet that you're still trying to figure out how exactly blockchain technology is streamlined and integrated into a myriad of other industries besides the financial and banking sector.
You see, a blockchain network is essentially a decentralized platform of undisclosed or unidentifiable servers all across the globe – which also means it's not open source. Also known as "nodes", they help connect a plethora of decentralized transactions on the blockchain network. These online transactions are all connected via a distributed ledger or 'chain' that's authenticated and legitimized by those anonymous servers. This entire process is automatic.
However, the process is sophisticated – yet it's also uncorruptible because each blockchain transaction is instantly verified and authenticated by a string of autonomous servers or nodes throughout the world. Moreover, each transaction is timestamped. So, it's safe to say that blockchain is tamper-proof. This also means that it's impossible to alter or fake blockchain transactions, effectively making blockchain technology a powerful yet overly secured platform to start a business on.
Blockchain Business Ideas for Starting a Business
According to crypto experts, investors, and analysts, a blockchain-based system has astounding commercial applications in just about every industry. However, it's also true that for someone who is looking to start a business in this ecosystem, it can be a bit of a conundrum deciding where to start. You have to understand that you can't just choose a blockchain concept and integrate it with your business. You have to lay the foundations correctly and find the right inspiration before acting on your blockchain business idea.
It's true that a blockchain-based system has become a mainstream and vital component in most market segments. However, it's also important to understand specific niches that are primed for innovation. This is why it's safe to say that we've yet to grasp the full potential of blockchain. In light of this, mentioned below are 10 of the best examples and tips on how you can integrate crypto technology and applications in real-world business scenarios such as finance, health, e-commerce, etc. These are all concepts and use cases that can help inspire you to start a blockchain organization with clear marketing objectives.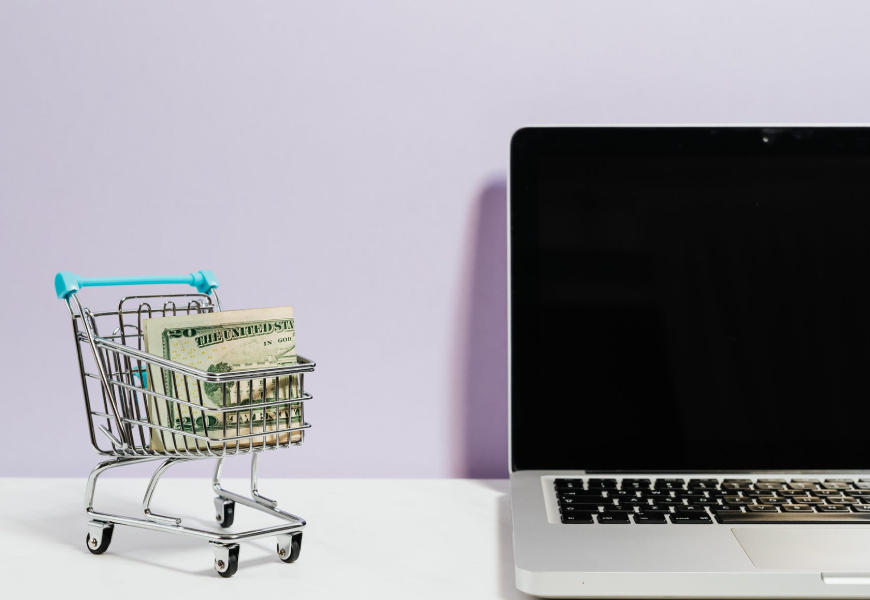 Integrating Blockchain Platforms with E-commerce
The best thing about e-commerce and digital innovation is the fact that you can use different patterns to understand and predict key trends to market your products and services. Using blockchain data can give you unparalleled access to immeasurable data that can mould and foresee different market trends with more accuracy, especially compared to human expertise. This essentially makes it an excellent component for the advertising and e-commerce sectors. Here are a couple of ideas and concepts you can experiment with blockchain ledgers to expand an e-commerce startup that is closely aligned with advertising and supply chain.
Tracking and Increasing Your Customer Base and Loyalty
Priming your business to garner brand loyalty can be increasingly competitive. Why? Well, today's customers have limitless options and even more freedom to access a variety of products and services online. Brands that cultivate and utilize customer behaviour and spending patterns and use the data to influence their marketing strategies are always seeking more tech-savvy ways of addressing their loyal customers.
Businesses that use blockchain technology to harness customer loyalty integrate AI (artificial intelligence) to keep a bird's eye view on customer spending behaviour. This allows them to specifically target high spending customers with particular incentives. Food companies, retail stores, and various other service-based businesses have a powerful incentive to collaborate with these companies and stay two steps ahead of their competitors.
Streamlining The Exchange of Loyalty Programs and Rewards
Smart customers know all too well how they can easily manipulate various rewards programs to their benefit. For instance, most customers will open a credit account solely to accumulate different rewards for products, and as soon as they utilize these rewards, they close their accounts. What this highlights is the fact that businesses won't always be able to reach their target audience or their most loyal customers through rewards programs.
However, blockchain can help streamline this problem. You see, reward management platforms for rewards programs are affiliated with different brands and have a set buy-in from companies. This allows customers to easily exchange their rewards with other customers. With blockchain technologies, online retail organizations can enable peer-to-peer business transactions integrating different loyalty programs from companies and industries. This will only allow rewards trade-ins if the blockchain can authenticate their validity.
Reliably Exchange Marketing and Advertising Space
The use of artificial intelligence to determine consumer behaviour and preference is fast becoming popular. However, implementing actionable responses to those preferences is a whole different ballgame for an organization that doesn't have flexible access to the right marketing or advertising space. Blockchain tech companies that provide AI to identify the right or most suitable marketing and advertising space can quickly buy the right space for a company. What's even more interesting is that the use of AI in a blockchain setting can help two businesses exchange advertising spaces in different scenarios, such as the launch of a new service or product.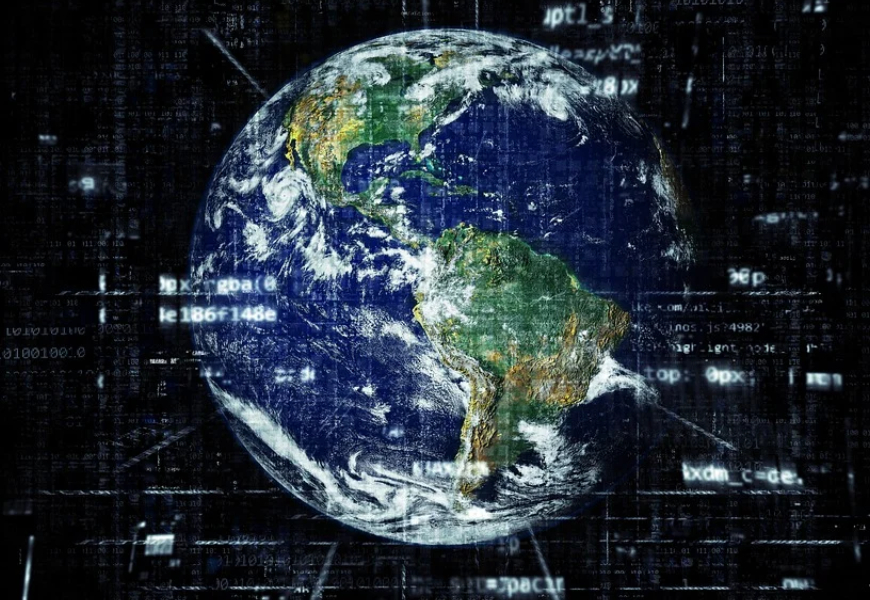 Integrating Blockchain Technology With The IT Industry
The blockchain system distributes and disperses information and activity from one server to the next. Meaning, information will never be stored at a single location, which also means it's going to be even more difficult to corrupt, steal, or hack any blockchain data as the tech is not open source. This means blockchain applications are a powerful option for IT-based companies. Here are some blockchain business ideas you can work with to start a blockchain-based IT company.
Non-Singular Cloud Storage
There's no question cloud storage is a massive enhancement over traditional data storage. However, the data stored in the cloud is always available in a centralized server, which is prone to a variety of potential cybersecurity risks. Moreover, the centralized cloud is also susceptible to going offline, downtimes, and abrupt crashing. Blockchain technologies offer decentralized cloud storage, keeping all your data and critical information secure and not in one place. It's continuously scattered throughout different servers across the world.
Businesses can Rent P2P Cloud Storage
Because blockchain cloud storage is designed to considerably take the load off individual data servers by scattering information throughout the world, those one-off servers have the potential to store different levels of information. A rental business integrated with blockchain tech can link different users on that particular server, providing peer-to-peer networking. This will ultimately enable the company to rent a particular amount of their cloud storage to individual users or small companies.
P2P cloud storage is excellent for users that are looking to rent a small portion of the cloud or only require a limited amount of space to use. So, what this does is empower renters to come up with their own prices while allowing the rental company to manage their cloud data.
Outsourcing Different IT Functionalities
Conventional IT outsourcing comes with tremendous challenges, especially when you talk about preparations, total IT infrastructure setup, relationship management, etc. However, all of these factors are pivotal to meet objectives and expectations. Using blockchain to authenticate a reputed IT collaborator, businesses can easily and quickly access information pertaining to the vendor's track record and past history – having everything verified without wasting time.
The setup closely resembles that of traditional IT outsourcing firms, with the only major difference being blockchain applications will allow a business to thoroughly vet the vendor in question. What this does is increase the chances of successful collaborations with less than minimal risk of discrepancies or mismanaged objectives.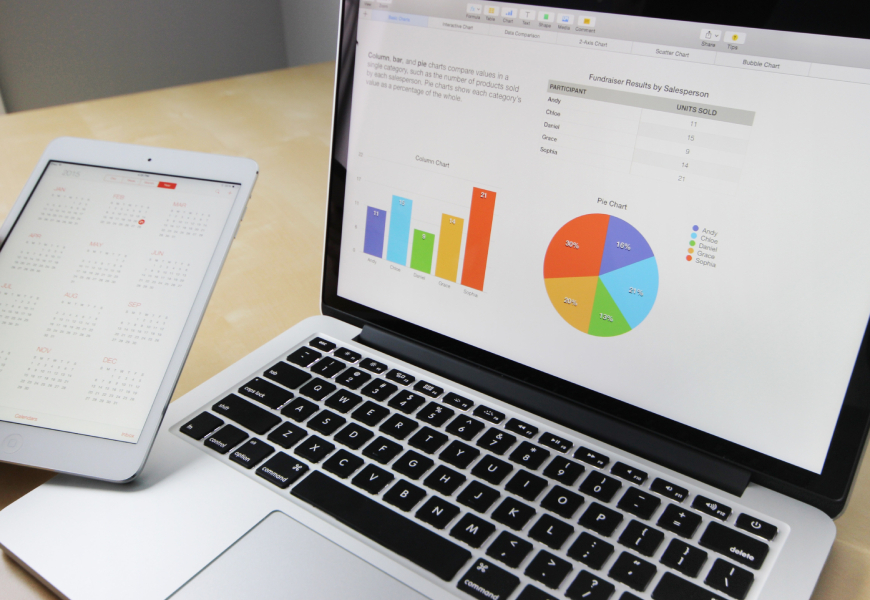 Integrating Blockchain Ideas for the Healthcare Industry
The healthcare industry relies on streamlined security as well as confidentiality to promote long-standing doctor-patient relationships. The integration of blockchain business ideas and technologies will make medicine safe and easily accessible for those who need them the most. Here are some interesting blockchain concepts you can use to start a revolutionary healthcare startup.
Making Access to Patient Files, Records and Data Easier
While it's true that people change doctors frequently, what's worrying is that important medical records and files get lost, misplaced, or untraceable. This is why it's increasingly important for patients to start converting hard copies into digital documents. Using blockchain can play a pivotal role in helping ensure all patient medical records are kept safe and uncorruptible. At the same time, it can also provide quick access to those files to multiple doctors and physicians with the patient's permission.
You see because a blockchain-based platform performs and store information, not in one place and instead decentralizes data in different servers across the world, the risk of patient files being lost or stolen is virtually impossible. Losing hard copies is far easier and quite common.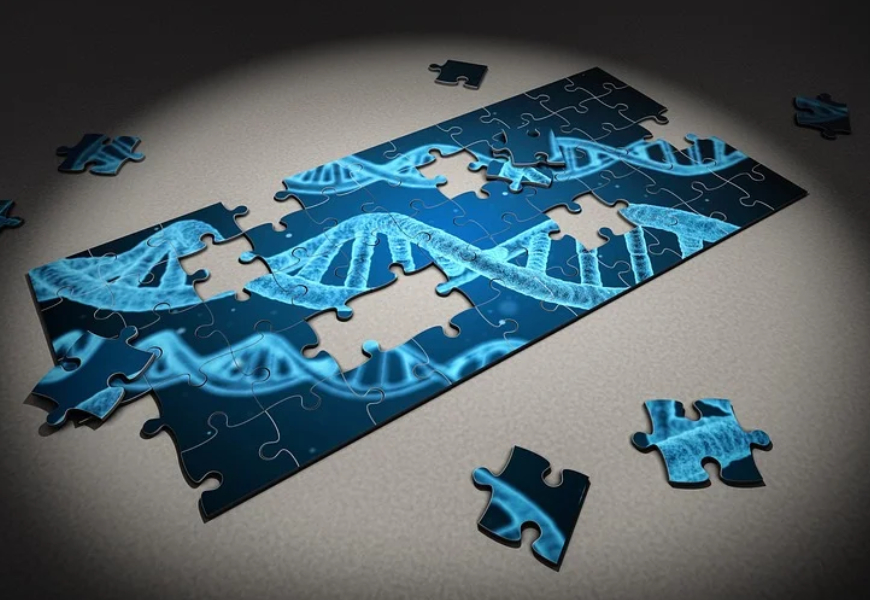 Provide Authentication of Medication
According to the statistics posted by the World Health Organization, one-tenth of medications circulating in several underdeveloped or third-world countries are either low quality or downright counterfeit. Companies can leverage the power of blockchain verification to ensure the medication supplied is genuine. As a verification company, you can design an intervention with the help of blockchain nodes to closely monitor different levels of medication supply chain and circulation and label life-saving drugs with unique digital identities so that medications and critical medical products can't be faked or cheaply replicated.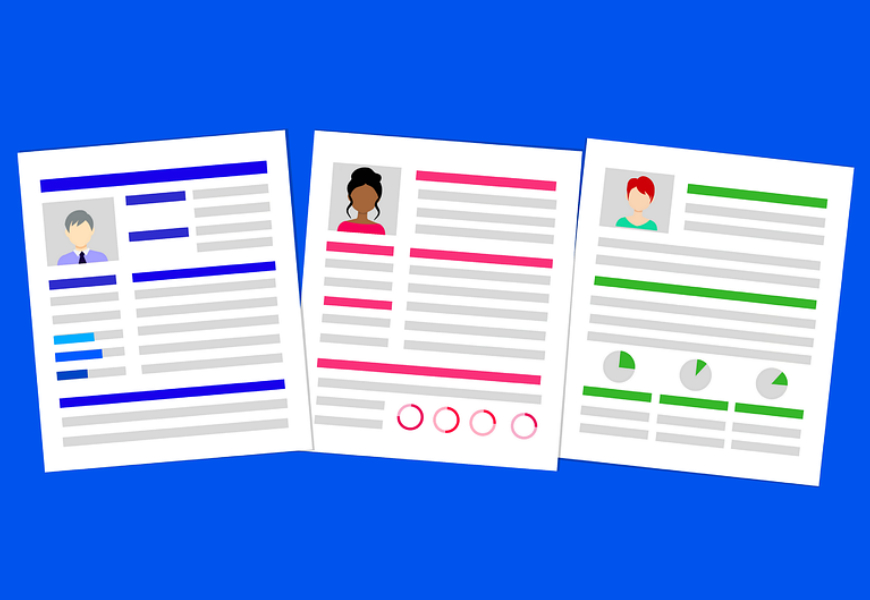 Integrating Blockchain Technology in the Human Resource and Management Industry
Blockchain is built-in with technologies that can be synchronized with modern human resources and headhunting companies. For example, a company uses blockchain to streamline tracking a particular employee's past records and history, monitor current performance and progress, and streamline talent acquisition. These are some powerful reasons why any company would want to partner with a blockchain infused human resource and staffing firm. Blockchain applications have paved the way for companies to provide next-level HR solutions sought-after by startups and big businesses alike.
Verify Potential Employee Credentials
One of the best advantages of 2021 blockchain technology is the fact it is immutable, which means the network will store the information or data forever. The data stored is in a secure and linked chain. There are a handful of staffing and recruitment firms that provide companies value-added features such as accurately authenticating the credentials and past records of both potential and onboarded employees. This includes their academic background, experience, certifications, expertise background, etc. However, access to this data can only be allowed by the employee in question.
Help Freelancers and Gig Professionals Find Lucrative Employment Opportunities
As an extension of the technology, you can verify employee credentials and use similar blockchain capabilities to help gig workers and freelancers land lucrative employment opportunities. Using blockchain will make the process similar because of its immutable nature – which means you will potentially have access to employee credentials, work experiences, and certifications. This will ultimately enable you to connect different people with varying professional backgrounds with potential employers – matching the skills and talent required to fulfil a job description.
As a blockchain-based organization for gig workers, you'll also be helping promote a degree of stability in an industry that is notorious for taking undue advantage of its workers. You see, because there can be no changes or alterations in a blockchain ledger, clients will have no choice but to pay gig workers on time as soon as all the requirements of the projects have been realized. The gig worker will not need to wait for a third party to sign off on their payment release.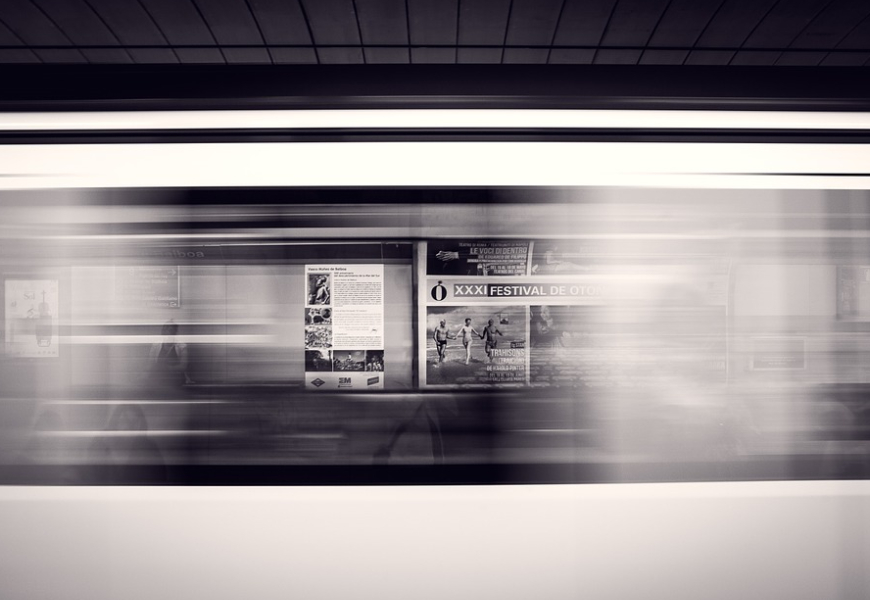 Blockchain Applications for Transportation and Travel Industries
Blockchain continuously updates data and users in real-time, and this can be streamlined to match both the travel and transportation industries and offer excellent supply chain management. Here is looking at some of the best blockchain concepts that can potentially be leveraged to make both these industries more connected, efficient, and fast-paced for users.
Reduce Operational Errors in Hotel Bookings
Hotels and accommodation businesses tend to overwhelm their customers with a variety of different options. Sure, this can help customers take advantage of low priced deals – however, the downside is that there will always be big risks such as booking errors and costly discrepancies. A booking company that uses blockchain can enable hotels and resorts to prompt tourists to authenticate their booking information, validating everything in real-time. This can slash the chances of operational discrepancies by more than half and help hotels steer clear of cancellations. It's a win-win for the hotel and the customer.
Help Customers Book/Rent Parking Spots via blockchain applications
Parking is a universal problem – it doesn't matter where you live; trying to find parking – and that too, at a low cost, can be next to impossible. However, companies can leverage blockchain networks and use cases to enable companies and individuals to rent out their parking spaces. This can also be applied city-wide. Using blockchain, a business can provide precision-based booking data in real-time. You can potentially make parking tickets redundant.
Develop a Blockchain Wallet for Autonomous Vehicles
Self-driving cars are going to compel us to adopt a new outlook on a variety of different facets involved in driving a car. For example, it's going to change how we pay for parking tickets. How exactly would you pay for a ticket if you're not driving the car? Especially considering the autonomous vehicle is going to park itself. Using blockchain is the answer. Using blockchain enables users to own crypto wallets, and they can pay for parking tickets and similar things through your digital wallet. You won't have to carry your credit card with you anymore!
Companies can develop independent digital currency wallets that users can top off with crypto. Paying for parking can be a split second, cashless transaction authorized by the vehicle itself as soon it leaves the parking lot. This way, users will be able to pay for exactly the amount of time they used the space.
Make Ridesharing Services Available in Unserved Regions
Uber, Lyft, GrabTaxi, etc., are all increasingly in-demand ridesharing services that have also become essential for modern Americans. However, it's also true that a majority of ridesharing services don't operate everywhere in the city. This means there are potential gaps in the market that are just waiting to be filled. A blockchain-based ridesharing organization can help connect consumers with available yet independent drivers in their areas. The process can be instantaneous and won't require a comprehensive carpooling network.
The best part is that riders can pay for these services in crypto – although other payment options will be available. This will potentially expand an untapped segment in the market without state regulations interfering or restricting independent ridesharing companies or individual drivers to compete with mainstream businesses.
Help Make Self-Owned Rideshare Businesses Efficient
The rideshare industry can be increasingly exploitative to independent service providers that work longer and pay taxes on their independent business. Experts believe that blockchain can be used to design a more community-centric approach to operating a self-owned rideshare business.
Companies can use blockchain to design community-owned blockchain applications and networks for ridesharing services in their respective regions, enabling independent drivers to operate freely and with fewer barriers to entry.
A blockchain system in the ridesharing industry can act as a cooperative – establishing member buy-in from both drivers and customers. These cooperatives can use the blockchain ledger to maintain past driving records as well as past and current ride reviews to encourage and maintain transparency.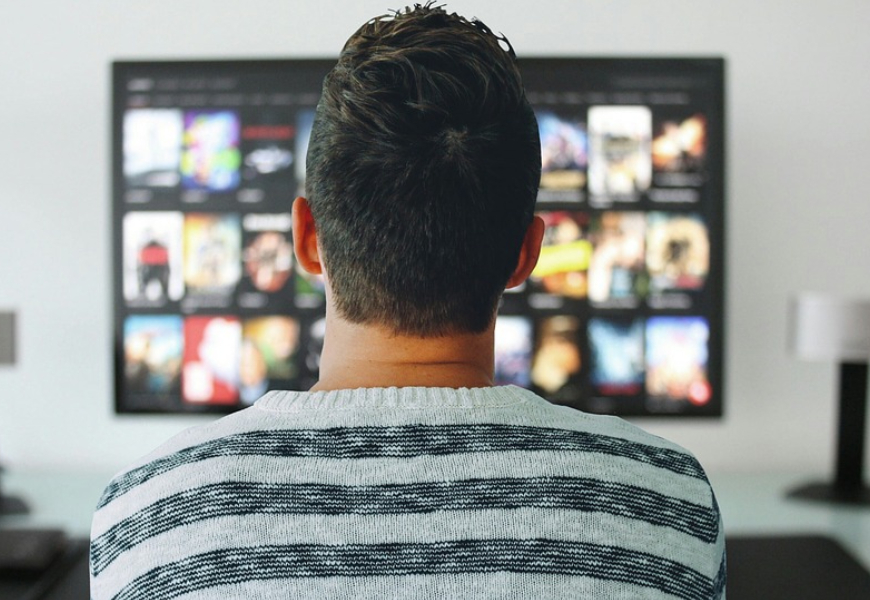 Blockchain Applications for the Entertainment Industry
Although the entertainment industry is subject to considerable and continuous shifts in trend, one thing's for sure. And that's the fact that blockchain is the single most powerful factor that can prove to shake things up in this massive ecosystem. Some experts suggest that bitcoin could very well be the next biggest trend to affect the entertainment industry since live TV. Why? Well, bitcoin is transparent, and real-time updates empower users to select services they truly want to consume. They'll be in the best position to make informed decisions.
Here are some interesting ideas, concepts, and solutions that you can build on to enhance your business model.
The Prominence of Bitcoin Vending Machines
These crypto vending machines aren't a new concept and offer a more secure option compared to conventional machines. But one of the best benefits they provide is that they offer cashless transactions and don't dispense any change. So, in essence, they're considerably portable and smaller compared to traditional vending machines. Moreover, Bitcoin vending machines don't require physical interaction, which means people going for the Super Bowl or attending a concert can easily grab whatever snacks or beverages they desire and automatically make payments. They won't have to necessarily carry any change with them.
Introduce a New Form of Subscription Service
Known as anti-subscriptions services, users can make micropayments for using conventional streaming or subscription services. It's an interesting concept – for example, you can pay to watch a single basketball game without having to pay a full subscription for the whole season. Plus, you won't also have to buy an entire season of your favourite TV show – just pay to watch a single episode. If you like it, you could watch a second episode – and then pay for the entire show.
Micropayments are an excellent way to break through the mainstream subscription market, so opting for a micropayment platform is a great method to take lucrative advantage of this need. Blockchain acceptance, as well as adoption, is getting more profound every year, and within the next five years, experts predict that the demand and adoption of blockchain will increase tenfold. This is why it's wise to consider a business based on blockchain technologies.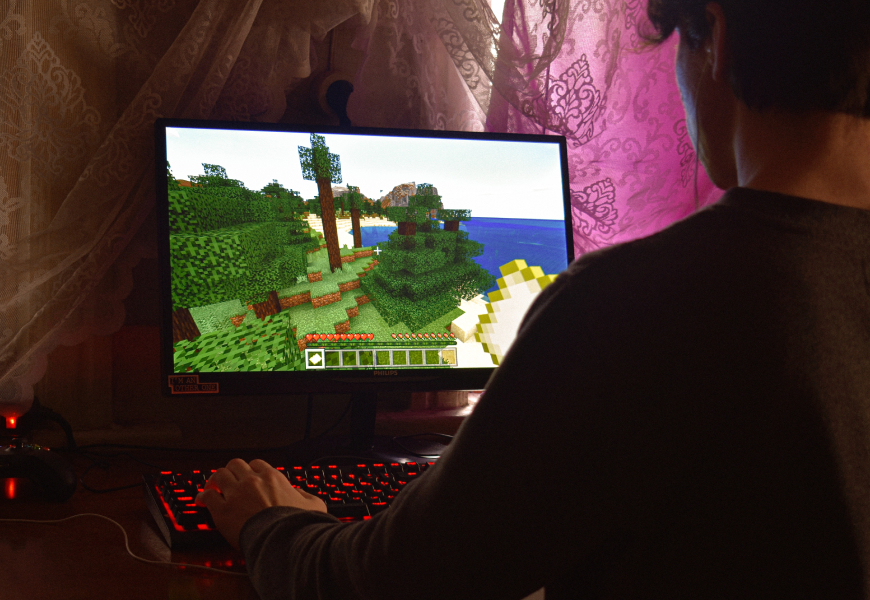 Blockchain Technology and the Gaming Industry
The online gaming industry is continually growing – and with the booming popularity of Esports, online gaming has now become prominent – and some may even argue an Olympic-level and competitive sport. Tournaments and competitions bring in millions of fans and avid viewers, hefty sponsorship deals, lucrative cash prizes, and sometimes, a black market. Blockchain applications and tech provide online gamers with a chance to compete on a fair playing field, offer their due rewards, and help them trade their digital assets across multiple platforms.
Using blockchain technology, players can buy, sell, and exchange NFTs and make cryptocurrency payments with added security. Plus, they won't have to worry about third-party involvement. Thanks to blockchain's immutable ledger and incorruptible network, professional and avid gamers can now invest in using one perfect item in a game or a super-skill or a character across the gaming stratosphere.
What this will do is help them get rewards more quickly and just as quickly trade them for other digital assets on a decentralized platform. There are various similar opportunities that are presently floating in the current crypto markets. Huntercoin can be a good example here. Introduced in 2014, Huntercoin offered players a streamlined crypto ecosystem where they could earn rewards in crypto – in-house! However, Huntercoin was delisted two years ago.
Similarly, Enjin Coin, which is an Ethereum blockchain-based digital currency, accounts for more than $1 billion in online games, all of which are stored on the blockchain. Players and game enthusiasts can easily trade one game for another on this peer network or sell their games to other users to earn crypto. With a growing reliance on decentralized networks, the gaming world is fast facilitating safer and transparent trade and exchanges.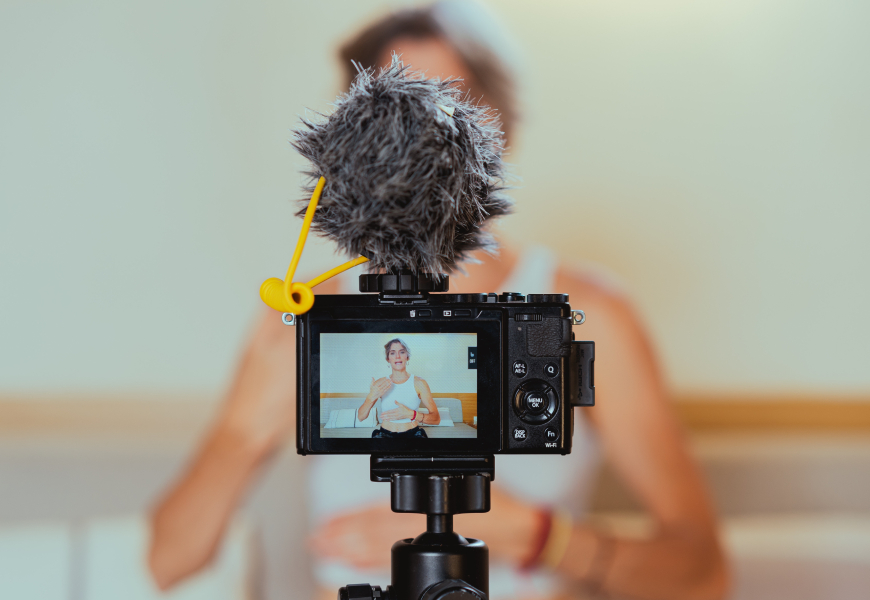 Blockchain Technology and the Video Streaming Sector
Using real-world blockchain technology can significantly minimize the overall costs associated with video traffic. It can do this by decentralizing critical elements such as storage, content distribution, and video encoding. This will have a considerable impact on popular streaming and social media channels such as YouTube and Netflix, as well as several other big platforms.
There's already a peer network company that's working on making this industry more independent and lucrative for users. The VideoCoin Network was recently launched as a decentralized platform to provide a streamlined ecosystem for bloggers. VideoCoin offers a streamlined, decentralized infrastructure that offers content distribution, video encoding, storage, and complete cloud-based video sharing. Moreover, it's a peer-to-peer market where users can rent multiple services using their VideoCoins.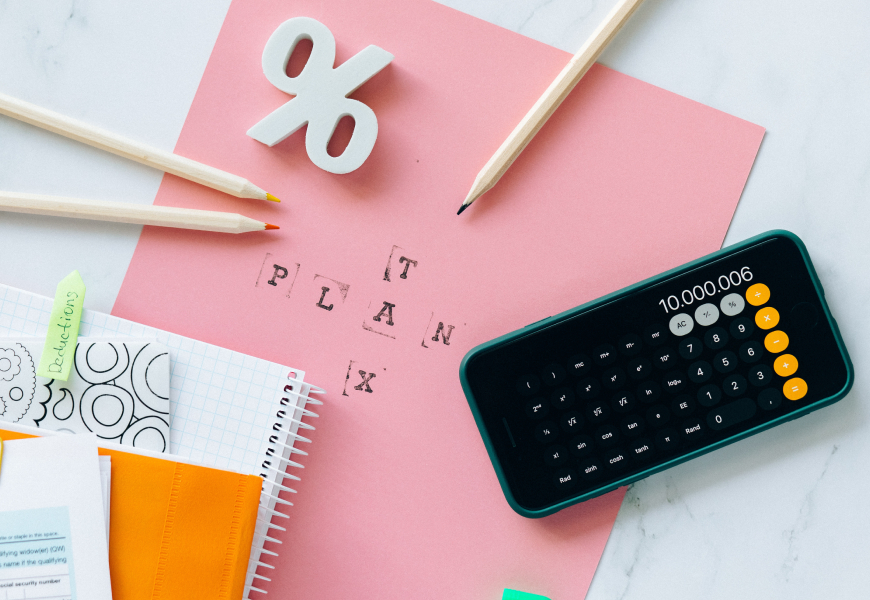 Blockchain Technology and the Accounting Industry
Blockchain is changing conventional accounting. Thanks to the fast-paced acceptance and growth of blockchain applications, the banking industry too has begun to make a big shift. And right behind it are the accountants. You see, accountants mainly work using spreadsheets, analytical data, numbers – everything from tax to bank statements and whatnot – and all these documents and processes involve a lot of important organizational and personal data.
Integrating blockchain technology could propel the security of such information, making it simpler for the accountant to use and monitor the data. The same goes for independent accounting organizations. Moreover, tracking information and data through a blockchain system can also make specific accounting processes and information automatic. Integrating AI-enabled technology and businesses can mitigate human errors and discrepancies.
Some of the world's top accounting companies are already making the shift to the blockchain, including KPMG and PWC, both of which have invested in blockchain applications and research, aiming to develop auditing services for various blockchain-based applications, including cryptocurrency auditing. Deloitte has recently launched a blockchain application that helps accountants accurately calculate and track crypto assets.
Some Excellent Advantages of Blockchain Applications in Business
It Helps Instill Trust
A powerful and effective way of developing trust and confidence for your brand is using blockchain due to its immutable and decentralized ledger and platform. This is especially useful when you talk about doing business within a corporate ecosystem or an entity where trust doesn't exist or has to be proven. Using blockchain, you can willingly engage in business processes that involve hefty transactions and frequent data sharing – all of which is going to help enhance your supply chain management.
Streamlined Security Features and Privacy
One of the best advantages of using blockchain applications is the fact that the technology provides state-of-the-art security. As the blockchain system is incorruptible and immutable, it develops transactions that aren't easily accessible as they are decentralized and not stored in one single server. Moreover, transactions on the blockchain are unalterable and are secured with sophisticated end-to-end encryption. This eliminates the risks of fraud, hacking, and data theft. In addition, blockchain can effectively operate to streamline privacy concerns far better than traditional computer systems by completely making the data anonymous.
You Can Keep Your Costs Down
Blockchain applications have features that can help businesses mitigate costs. How? Well, the technology develops several operational efficiencies, especially when it comes to processing transactions. It helps minimize the costs and the amount of time associated with manual operations, such as changing or amending data or aggregating data. You can also sell your real estate using blockchain. It can make several processes such as reporting and auditing easier and more precision-based within the real estate segment. But by far, the greatest advantage of using blockchain applications to reduce costs is the fact that it eliminates the need for middlemen or third-party agencies to complete or initiate a transaction.
Final Words
Regarding use cases, there's no question that the rate of blockchain system acceptance and adoption is increasing throughout the globe. Focusing your business or part of your processes and operational efficiencies around blockchain can help you become a one-way authority in your respective industry – you can position yourself to become a cutting-edge entity in a heavily competitive market.