Web3 is remapping the internet – a swift departure from today's centralized web dominated by corporate control towards a decentralized sphere that reinstates user power. Much thanks to blockchain, the bedrock of Bitcoin and other cryptos, we're reimagining a digitalscape that advocates for transparency and fairness.
The job market feels this Web3 shockwave. Out from its core springs up a new career vista, with roles that break conventional molds. In the decentralized digital frontier, blockchain whizzes are scripting applications, smart contracts, and decentralized protocols. There's a dire need for crypto engineers enhancing transaction safety, UI/UX creators crafting intuitive interfaces, system planners blueprinting the future, and product head honchos steering blockchain projects. Plus, crypto analysts are crucial – offering a research lifeline for Web3's evolution.
How to fit in the Web3 job sphere? It takes a whole load of self-study and then some. The information highway is your classroom – articles, books, courses, forums, webinars. Grasp Web3, blockchain, decentralized finance, the drivers and pinnings of the crypto and blockchain industry. Depending on the career path, specific skills matter. Networking via meetups, events, webinars, and online communities won't hurt too. Get your hands dirty, make use of Web3. Get a digital wallet, invest in crypto, dabble with decentralized apps (dApps), play with non-fungible tokens (NFTs). Start small with entry-level positions or internships, and work your way up towards your dream job in the Web3 world.
Meet Today's Trendiest Web3 Job Boards
Bridging the employment chasm are innovative job boards. They're spruiking the rapidly escalating demand for a medley of roles, from UX designers to blockchain whizzes and crypto traders. A role to suit every person and a person for every role.
These job boards are rising to the recruitment challenges birthed by Web3 tech. Features like savvy search tools, real-time revenue stats, company info, job categorization, talent suggestions, and constantly refreshing news blasts. The job hunt is becoming less of a hunt and more of a guided tour – for both talent-seekers and those brimming with talent.
Web3 Jobs
Web3 Jobs hardly needs an introduction as it's an eminent cryptocurrency jobs connective hub for pioneers seeking to penetrate into the vibrant Web3 arena. Here, you'll discover an astonishing portfolio of dozens of job vacancies spanning 2,500 Web3 endeavors. Esteemed entities like Polygon, Ripple, and Stripe lend their endorsements, testifying to the platform's capabilities of binding establishments with Web3 Jobs' vivid pool of talented job seekers.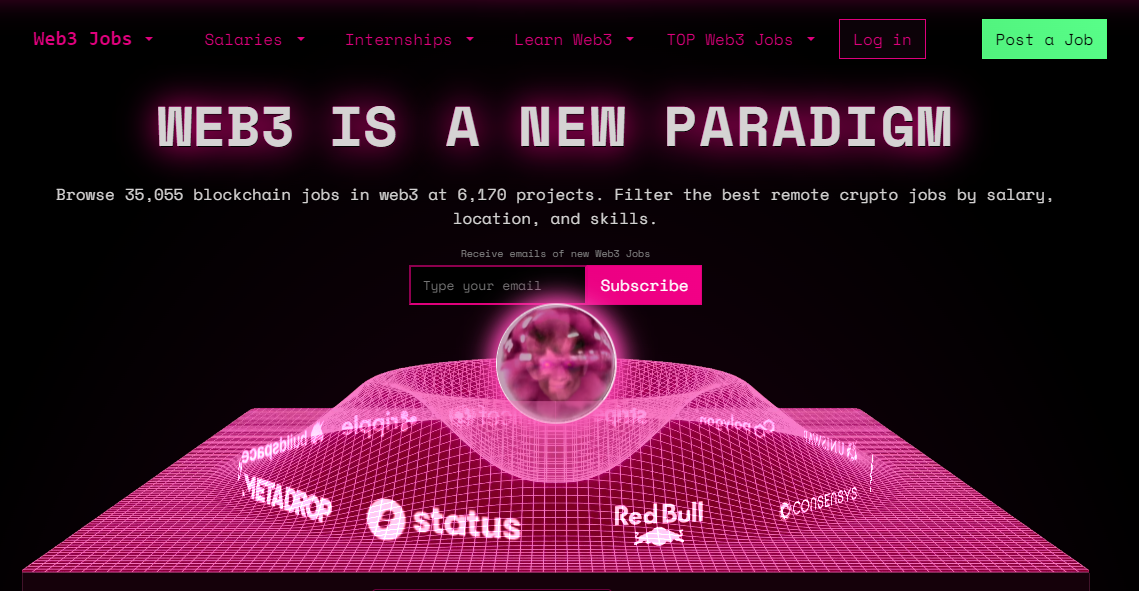 Where Web3 Jobs shines is in its diversified spectrum of job offers. Whether you're a Web3 enthusiast desiring a paid position at a DAO, a UX design role, a product management gig, or a challenging internship, this platform have it all. The site's flexibility includes tailored job-hunting subcategories emphasizing internet-based jobs and high-income opportunities.
In addition, Web3 Jobs presents enterprises with a simple path to highlight their job vacancies, beginning from a modest fee of $199. This permits a seamless process in onboarding new talent.
Cryptocurrency Jobs
In line with the crypto craze, Cryptocurrency Jobs carves a niche for itself as a top-notch hub for job searchers hunting for roles in the crypto coal mine. With a design that's clean and straightforward, it streamlines the job hunt game for both treasure hunters and talent seekers, standing toe to toe with other crypto job boards.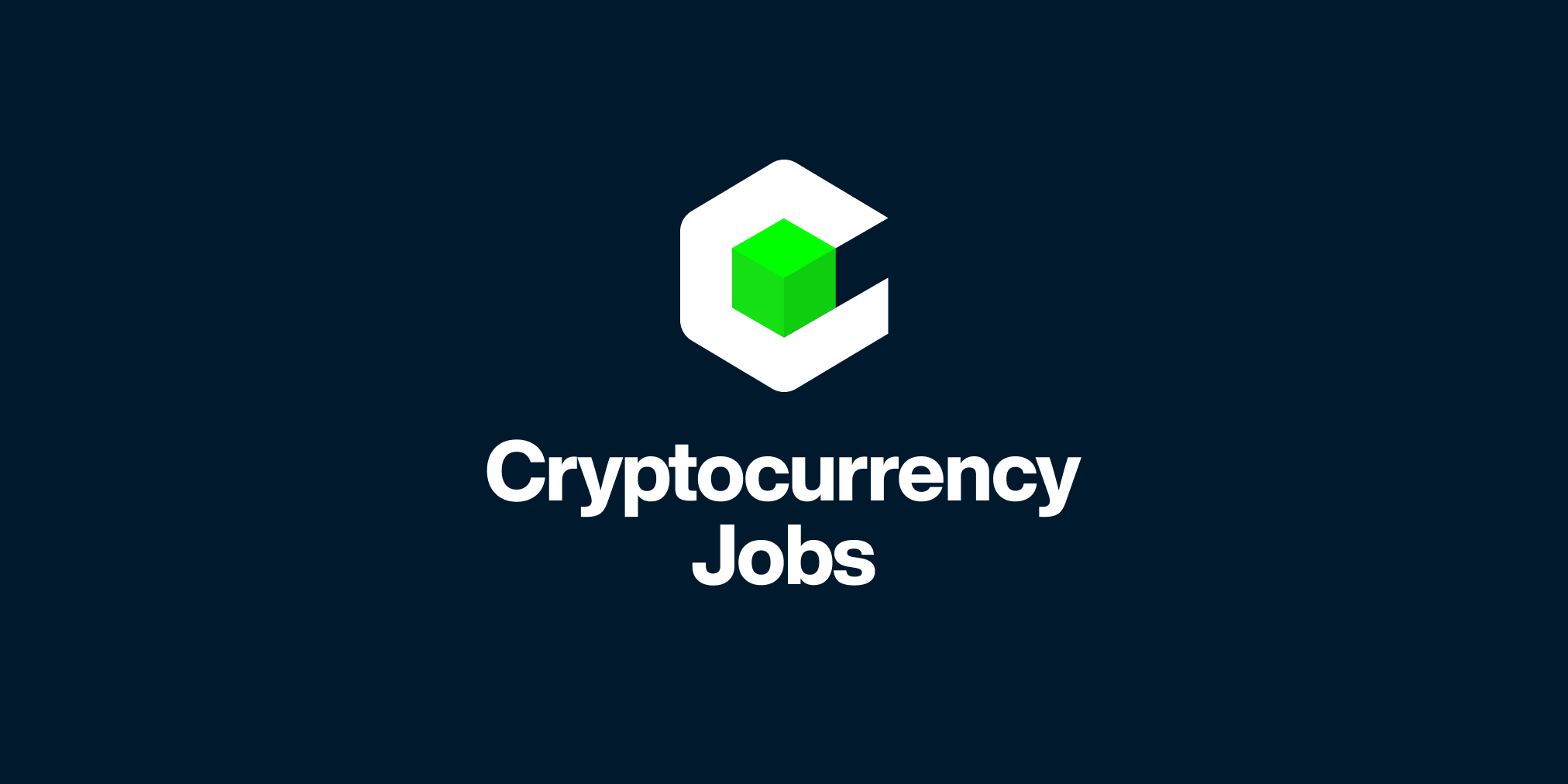 Rubbing shoulders with big-shot crypto personalities like AAVE and Algorand, Cryptocurrency Jobs artfully spearheads the hunt for the dream team. Using its crypto acumen, it bellies up facts and stats about typical pay scales across roles, a smart way for go-getters to pick their career path with confidence and fact-checking powers.
Posts might be on the lighter side, around 666 of them, but quality beats quantity. It swings a sharp $299 promo pack that includes a 30-day fame ride, prime homepage real estate, newsletter stardom, and discounts on bulk deals.
Note: Don't get misled: the platform we're talking about here is CryptocurrencyJobs.co, not CryptocurrencyJobs.com.
Remote3
Remote3 is a trailblazer in the realm of cryptocurrency jobs, connecting gifted job seekers around the globe with groundbreaking opportunities in blockchain and Web3. The platform showcases a wealth of roles in the realms of blockchain, DeFi, and NFTs – all up for grabs, whether you're chilling in San Francisco or sipping tea in London.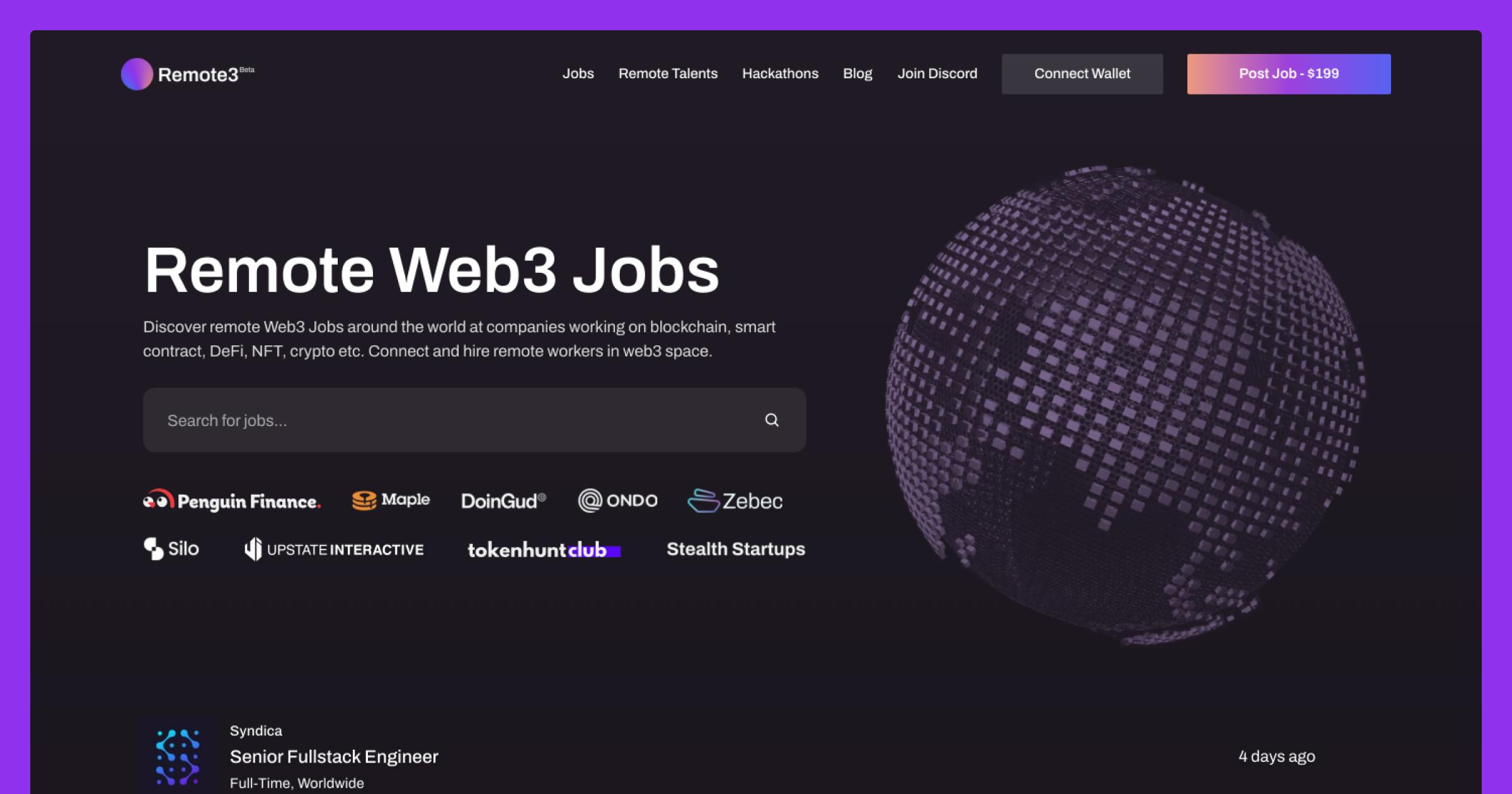 With a roster flaunting over 2,500 job openings from industry innovators such as Status and Protocol Labs, Remote3 is fast-tracking your move into the crypto scene. Even as it's carving out its own rockstar status, the platform powerfully links ambitious professionals with future-focused crypto and Web3 partners, similar to other crypto job boards.
Wearing the dual caps of a jobs consolidator and creativity booster, Remote3 merges the literary and the innovative. Alongside its curation of top-tier roles from leading crypto companies, the platform injects a dash of innovation, hosting dynamic hackathons. Plus, with a $199 job ad package — and the option of adding some premium pizzazz to amp up visibility — businesses can say goodbye to their recruitment woes.
CryptoJobs
Making its mark from Singapore, CryptoJobs stands tall as the most dynamic crypto-centric career nexus out there. Serving as the vital intersection of potential and creativity, this platform meshes tech-savvy talent with avant-garde blockchain endeavors. Thanks to it's vast and diverse roster of job roles, from technical to more social ones, this job board has a successful track record of partnering with over 140 industry heavy hitters, including Binance, BitPanda, and Ripple.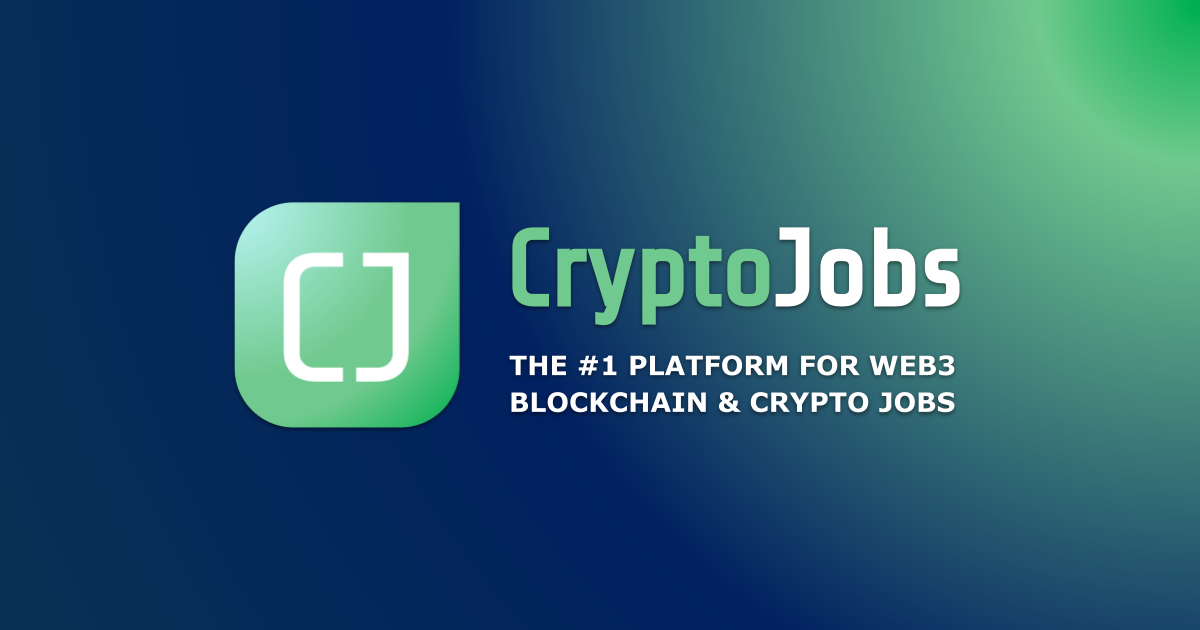 Opening doors for businesses ready to spotlight their openings, CryptoJobs offers flexible advertising bundles that suit every company's needs. Plans kick-start from the basics, chinning up to all-inclusive options with pricing that spans from sweet spot 40 to deluxe 125.
Stepping it up, CryptoJobs embraces perpetual learning, delivering added value to their band of over 40,000 dedicated email followers.
RemoteOK
Carving out a formidable standing in the remote work universe, particularly in Web3 and cryptocurrency opportunities, RemoteOK sparkles with a treasure trove of remote-friendly roles, serving a massive 2.6 million global job seekers. They're not just a job board; they're a reliable stage hosting a rich variety of cryptocurrency positions.
Their credibility only gets reinforced with an admirable selection of partners, including big hitters like Amazon, GitHub, Stripe, Shopify, Upwork, and Coinbase. They're more than a job catalog, they're a reliable launchpad. Their emphasis on the ever-expanding Web3 domain nets over 200 job opportunities. These include posts in high-profile brands such as Kraken, Rarible, OpenSea, and Polygon, plus a raft of promising initiatives in the world of crypto.
The average paycheck for Web3-related roles on the platform stands at a solid 103,000. For those seeking to advertise a role, RemoteOK presents flexible pricing structures to accommodate different budget sizes, with fees ranging from a friendly 99 bucks to just under $2040.
BuiltIn
Think of BuiltIn as your one-way ticket to a sprawling universe of specialized career paths in the tech industry, covering everything from AI, blockchain, and cloud computing to cybersecurity and beyond. Got your eyes on the fast-paced crypto and Web3 worlds? Jump in because BuiltIn's got that secure foothold you need in this pulsating tech job playground.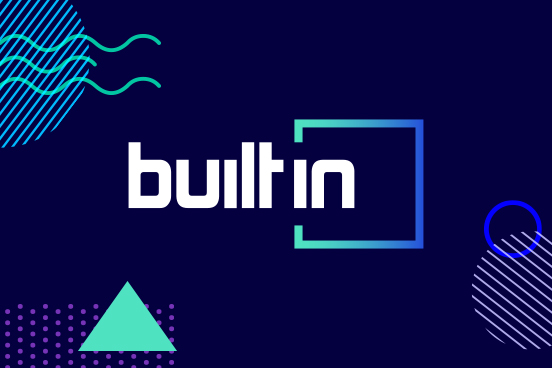 This mighty platform links eager job hunters to a diverse pool of 34,000 organizations, laying out a smorgasbord of possibilities to swim in. Peek at the 940+ Web3 slots available from top-tier blockchain moguls like Consensys, Okcoin, Immutable, and Uniswap Labs – they're all there for the picking!
What sets BuiltIn apart? It champions 'values-forward' hiring. In other words, you're not just matched with any job but with a kindred organization that echoes your professional ethos. There's even a slick salary comparison tool, delivering an enlightened sneak peek into the paycheck you could pocket.
In a world that's leaning into remote work, BuiltIn embraces this trend by giving top billing to virtual job vacancies, syncopating to the changing rhythm of the work culture milieu. With its blend of niche job directories, a values-anchored approach, and vital career tools, there's no doubt BuiltIn is the platform choice for crypto and Web3 mavens.
LinkedIn
LinkedIn, standing tall as a faithful aide for job hunters, has seen its worth soar for seekers aiming at cryptocurrency jobs, mainly in the high-paced spheres of blockchain, crypto, and Web3. Even though it garners some sneers for pesky messages and dodgy recruiter replies, the platform holds a primary spot in job searching, especially in the stiff labor markets of this era.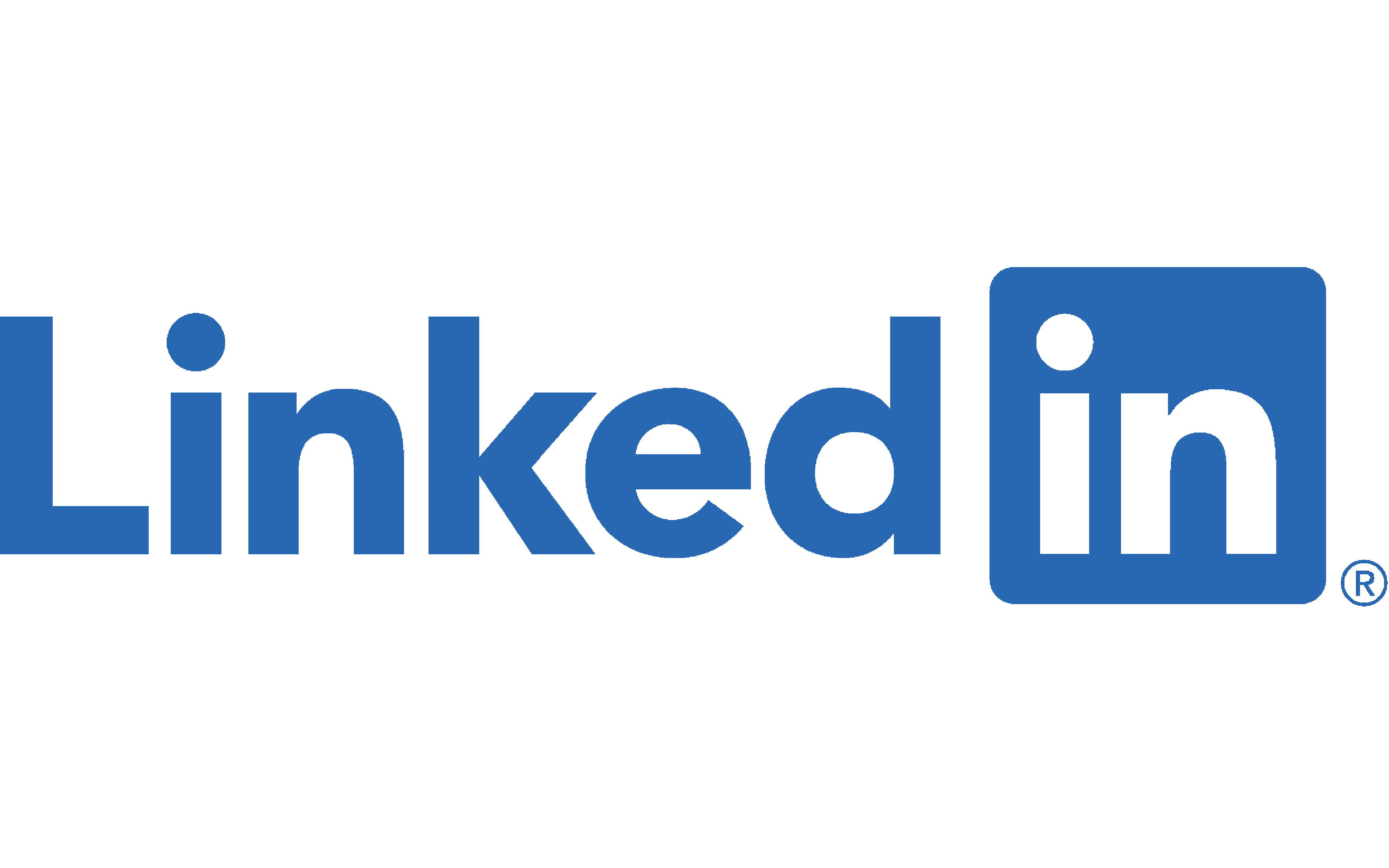 Coveted by tech headhunters in this fast-changing realm, the user profiles on LinkedIn are gold mines of candidate info even before applications start rolling in. It's a go-to spot for finding talent within the world of cryptocurrency and web3 jobs, asserting its relevance as a crucial, but not sole, recruitment resource.
With a hefty 20,000 blockchain-related and 10,000-plus crypto-related job postings in the U.S., it gets a thumbs-up as a key hotspot for web3 jobs. For the eager job hunters, an upgraded LinkedIn account can offer some hot perks. Benefits like boatloads of connection requests, deep-dive company info, extra InMail messages (use wisely, though), and particularly its remote jobs section make it worth opening your wallet.
In short, the optimal use of the platform, its effectiveness, and abundant job ads firm up its role as a critical job board for folks yearning to score a job associated with blockchain, crypto, and web3 activities.
Wellfound
You may not have heard of Wellfound, but it's a cool new player in the tech job scene. Formerly known as AngelList Talent, it's re-taken the stage, showcasing primo jobs in startups and tech companies, including digital nomad and crypto gigs.
Hosting a pool of 130,000 job opportunities, Wellfound acts like the ultimate tech jobs DJ, spinning the hottest positions in the online employment scene. It's cranking the volume on web3 gigs, shuffling jobs in crypto, blockchain, and web3 to front and center, a clear amp-up of its devotion to innovative tech.
Wellfound is respected for its high-octane job offerings, but heads up – its search function can hit a bum note, potentially bogging down your web3 job-hunting jam. But no sweat, despite its fresh look, Wellfound keeps rocking its mission to power up the tech scene with hot grade-A job listings.
Other Notable Crypto Job Boards
Though monster web3 job platforms clearly rule the roost, we should not overlook the charm of smaller, rising job boards. In the fast-paced realms of cryptocurrency and web3 tech, a treasure trove of career goldmines remains hidden. Let's flip the script from the big players and take a deep dive into these lesser-known yet unbeatably cool web3 and crypto job boards. They're not just about reinventing the hiring wheel, they're revving up to take the driver's seat.
Job.com
Job.com is the fresh face on web3's job-hunting block. This job board weaves traditional recruitment into the blockchain fabric, employing AI and smart contracts to flip the script. The bonus? Successful hires net a neat 5% salary hike. Plus, blockchain's transparent nature ensures that every hire on this job board is fair and unbiased.
Zinc
Zinc cultivates an ecosystem in the shape of a job board where sharing validated references is low-effort and high-impact. Its prowess lies in using blockchain for efficient reference checks. Job seekers and employers on this job board can look forward to considerable time and money savings.
Dock.io
Dock.io stands tall in the web3 job listing lineup. It transforms the job board experience by utilizing advanced blockchain techniques for authentic skill assessment. Job seekers have full control over their data – sharing secure profiles with potential employers. Their goal? No more false CVs and a sped-up hiring chase across various job listings.
Torre
Torre specializes in web3 job pairings. As a web3 jobs hub relying on AI and machine learning, it bridges the gap between remote-first crypto opportunities and global talent. But the selling point of this job board is its distinctive aesthetic feel and the intuitive interface that makes it impossible to ignore.
Peergos
Although Peergos may not explicitly be a job board, it's a significant contender in the web3 jobs market. It's a hub for secure data, exchange, and social connectivity. In essence, it's the perfect setting for recruitment and web3 jobs. Championing against censorship and upholding privacy, it's a fitting choice for secure document distribution amid job listings.
HireVibes
HireVibe remodels recruitment, building a buzzing web3 job board boasting a blockchain backbone. This job board has more – it showers job seekers and their referees with crypto rewards. This approach fuels inclusive participation and enlarges the talent pool for companies eyeing web3 whizzes.
Colendi is a web3-oriented HR mainstay. Although not a conventional job board, it challenges norms by offering decentralized credit ratings and microloans. Thus, it boosts underserved individuals by illuminating their creditworthiness and opening doors to web3 jobs.
Web3 Internships
Web3 Internships functions as a job board springboard into the ever-germinating Web3 tech world. It connects aspiring blockchain buffs—students or professionals—with countless blockchain companies, furnishing them with practical exposure to web3 jobs.
Web3 Career
Web3 Career is a one-stop job board for Web3 career explorers. It offers a plethora of web3 jobs, pro-level resources, and industry insights. Plus, it shines a light on the leading luminaries of the Web3 sector on its job listings.
UseWeb3 Jobs
Consider UseWeb3 Jobs as your digital career job board concierge. It rolls out a diverse roster of web3 and blockchain job opportunities. Its easy-to-use interface and specific search criteria take the grunt work out of the job hunt for web3 jobs.
Crypto Jobs Daily
Crypto Jobs Daily is your everyday job board press digest. It amalgamated remote jobs across a panoply of industries spanning the Web3 market. Signing up for their newsletter keeps the latest web3 jobs just a click away.
Crypto Recruit
Crypto Recruit is an all-in-one recruitment job board exclusively for the crypto sector. It's well-versed in aligning businesses seeking specialized talent with suitable candidates. The result? Optimized and streamlined recruitment for web3 job positions across multiple job listings.
Pomp Crypto Jobs
Championed by Anthony 'Pomp' Pompliano, a Bitcoin-savvy stalwart, Pomp Crypto Jobs has become the go-to hub for web3 job seekers in the crypto world. The platform showcases an extensive array of roles from esteemed firms, catering to technical buffs and executive pioneers alike.
CB Recruitment
CB Recruitment is a unique job board whose offerings are centered entirely around crypto and blockchain territories. It provides comprehensive hiring solutions for companies. Specializing in capturing and managing talent, it takes care of all job-level demands, presenting both contract and permanent web3 job posts across its accessible job listings.
In summary, these start-ups and projects are not only modernizing recruitment; they're creating a transparent, equitable, and highly efficient new job market. As the web3 job board scene expands, we expect a surge of exciting changes in the HR landscape.
Final Thoughts
The hunt for potent job-matching platforms is kickstarting a surge in Web3 and crypto. We can bet on an upward trend of DAO-powered job networks, bridging the gap between eager employers and capable candidates, all backed by the infallible blockchain.
Picture this – recruitment agencies armed with digital rap sheets. A comprehensive overview of who you are, where you've worked, how well you did, and what you could bring to the table. Add AI match-makers to this mix, and you've got a streamlined solution for fitting square pegs in square holes on the Web3 job front.
Crypto's a big player in these stages, but it's not all roses. They've got spikes, too – volatility issues and newbie headaches, to name just a couple. Navigating the morphing laws of crypto and Web3 is no walk in the park – job seekers and employers have got to keep abreast of this knowledge wave.