Artificial Intelligence (AI) solutions, particularly ChatGPT, have captured all the headlines since the start of 2023, and for a good reason because they show a near future where all sci-fi scenarios can turn into reality.
AI continues to impact many industries with advanced data analysis and processing features that can eliminate routine tasks, solve complicated challenges and make smart decisions in real time. It's an exciting and scary time for all businesses.
It's the same story with the crypto industry. Besides solving old issues like money laundering and improving compliance, AI has created something unique: AI cryptocurrency.
You may wonder, "What is it" and "Is there any solid AI cryptocurrency for investment?" Let's see.
Is There an AI for Cryptocurrency?
AI crypto platforms incorporate artificial intelligence into the underlying technology of digital currencies. These digital currencies use AI algorithms to speed up work, expedite business procedures, and provide investors with predictive data.
Because of their sophisticated features, AI crypto tokens are attractive to traders looking to participate in the crypto market.
Coins with artificial intelligence capabilities can help investors in making wiser trade choices, possibly generating stronger and more successful deals.
Also, many know that in contrast to traditional digital assets, AI crypto tokens offer a better potential for profits. Blockchain systems are often combined with artificial intelligence in different crypto ventures.
Programmers now have an innovative framework to create programs and services that may improve the system's efficiency and transparency. AI may be used in a variety of applications, including consensus mechanisms, smart contracts, and data analysis.
AI can help programmers handle a wide range of activities, including finding possible investments and simplifying processes.
Deep learning algorithms allow AI systems to discern subtle trends and generate reliable market forecasts. Currently, some financial institutions use AI to pair different trading methods to get the best results.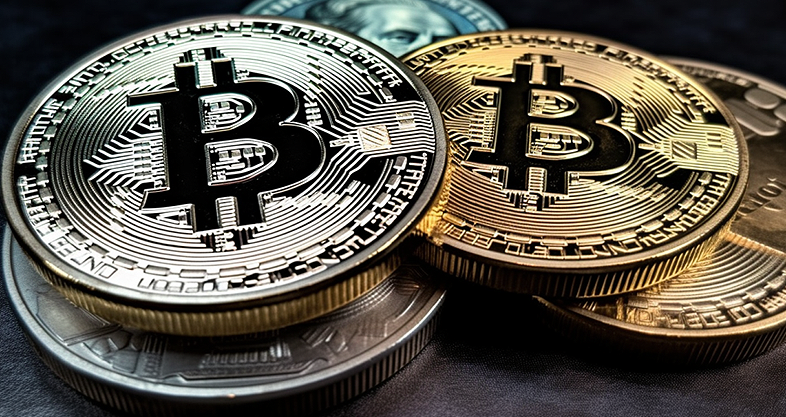 What Does AI Mean for Crypto?
When you look at the complex link between AI and crypto, there's no doubt that this amazing technology can impact the market in many different ways.
Just like most industries, AI can speed up the trading process, adapt to the market over time, improve transparency, and help traders with decision-making.
Of course, there's also a flip side to the impact of AI on crypto, but we'll get to that later. For now, these are some benefits of AI in crypto trading:
Speed
For investors, AI's quick analysis of massive volumes of blockchain data is a game-changer. It can monitor and compute financial data, patterns, and updates far quicker than someone could, allowing investors to find lucrative trades and make sound choices.
Plus, AI can spot links that you, as an investor, might ignore. Artificial intelligence (AI) systems may give precise projections and analyses by examining historical data to reveal subtle links between different market components.
Adaptability
With machine learning, AI continues to adapt its trading tactics by learning about the market.
Gradually, this cycle can boost their performance and allow them to find more lucrative deals. Artificially intelligent systems update their projections and decision-making procedures in response to fresh inputs.
Wiser Decisions
By removing human bias and sentiment from trading techniques, AI could encourage traders to make logical, informed choices.
Also, investors may analyze and reduce future losses through AI. AI can help traders make wiser decisions about whether to take or quit trades by estimating the probability of various market events.
Transparency
Blockchain-based cryptocurrency transactions provide excellent transparency. Trading is safer, private, and clean.
Utilizing AI capabilities along with blockchain technology enables people to see trends and put plans in place for earning money and growing it through coins.
Which AI Crypto Has the Most Potential?
ChatGPT isn't the only AI phenomenon to take the headlines. In recent years, many companies have started projects based on AI cryptocurrencies, and some of them have become quite popular in the crypto space.
As it's always the case, many ponzi and scam projects also try to boost their numbers by adding AI to their name. But there are some legitimate ones with solid operations that have lived up to their promises.
The Graph (GRT)
The Graph is an indexing system created specifically for searching platforms like Ethereum. In a nutshell, complex smart contract initiatives use the Ethereum platform to save data.
The Graph platform offers services to NFT markets and DeFi networks. It's a popular choice for many networks because it effectively provides rapid, reliable, and safe data with little effort.
The demand for such a reliable data indexing system will increase as the online world moves closer to decentralization, confirming its position as a crucial part of the blockchain ecosystem.
It uses an open protocol to continuously search through and map all data that can help resolve different issues.
In other words, the Graph aims to become the Google of cryptocurrency, with a native GRT coin that has become significantly popular since the start of the year.
GRT is the native token and the foundation of Graph that serves different purposes. The platform uses GRT as a reward for indexers and delegators.
Indexers maintain and keep data in a perfect organization, while delegators stake a portion of their holdings to help indexers in this process. Each party gets additional GRTs as a reward for improving the platform's security and efficiency.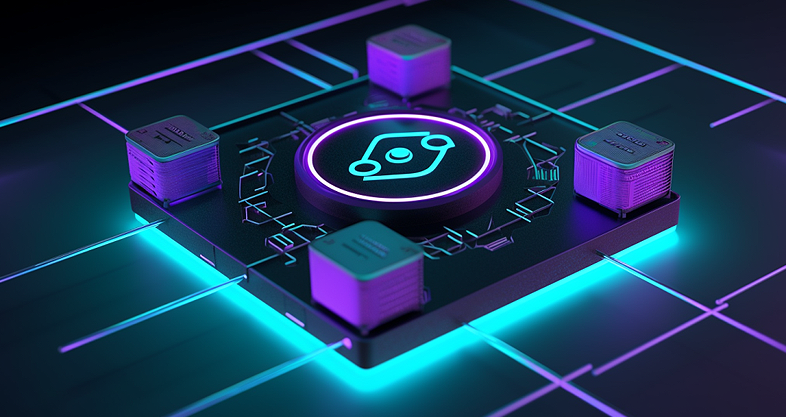 Fetch.ai (FET)
As a blockchain platform, Fetch allows the crypto market to expand and evolve with little support from humans. It allows the crypto market to expand and evolve with little support from humans.
Using a wide range of services and cryptocurrencies, Fetch allows users to search for, bid, and carry out services.
The native token of Fetch (FET) is offered to miners for transaction validations, which encourages network users, and streamlines trade.
The website also gives programmers the resources they need to create agents that can communicate with the rest of the system. Fetch can also improve processes in logistics, real estate, manufacturing, and a host of other industries.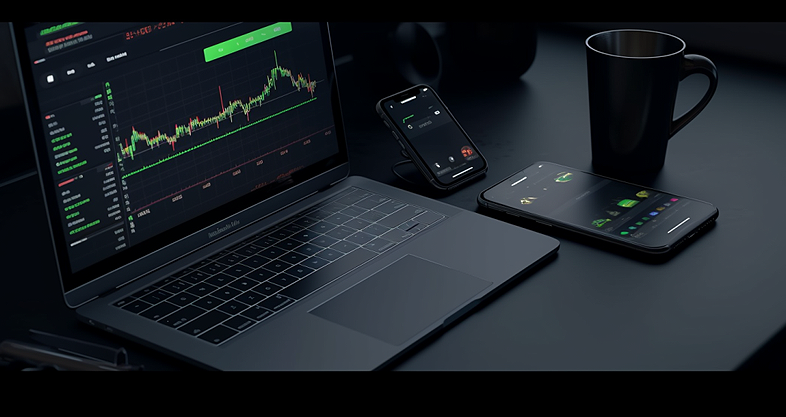 Cortex (CTXC)
Cortex is a cutting-edge cryptocurrency project created on the Ethereum platform that adds AI features to smart contracts. People may embed AI tools from Cortex into these contracts, bringing more features beyond the standard options you get with Ethereum.
Thanks to AI, Cortex users can now use Decentralized apps (dApps) for a wide range of cases, such as playing play-to-earn (P2E) games and borrowing tokens. To better use all AI capabilities, the platform uses GPUs that have higher power than conventional CPUs.
CTXC is the native token of Cortex. The platform uses CTXC as a reward for programmers who build unique AI algorithms.
As the price of CTXC goes up, Cortex can encourage other programmers to build more AI solutions on the platform.
Numeraire (NMR)
As a prominent hedge fund, Numerai has introduced its native AI coin, Numeraire (NMR). Instead of hiring paid stock experts, Numerai uses the opinion of NMR holders to offer projections about the market.
NMR owners may forecast at least one item every week. They may offer projections using any measures they choose, then send a stock ticker and its predicted value. The platform uses AI to analyze any user estimations and invest some money into the top ones.
All NMR owners can only offer predictions by staking a share of their holdings. If their predictions are accurate, Numerai rewards them with fresh NMR coins, but they will lose their staked amount if they are incorrect.
NMR owners can also utilize the site's AI prediction algorithms to check which shares are high on the board and include some winning horses in their portfolios.
Velas (VLX)
Velas is an original, native coin of the Velas platform.
It uses a customized form of Solana to run its operations. Similar to other AI crypto assets, using AI as a validator tool distinguishes Velas from the rest.
Many crypto traders love Velas because of its speed and security and because it can process +30K trades/second without compromising their safety.
Not only can VLX holders use their tokens to pay for services, but they also earn voting rights because VLX can also function as a governance token. In addition, they can stake a part of their holdings and earn rewards as validators.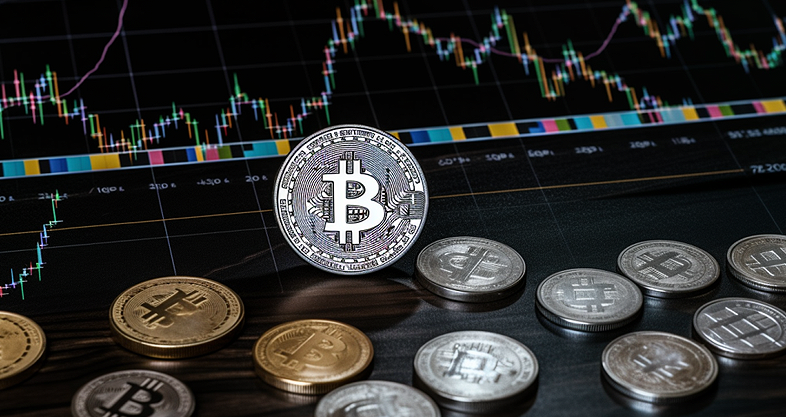 Is AI Crypto a Good Investment?
You can't answer this with a simple yes or no because, like any other asset, investing in AI cryptocurrencies depends on your unique budget, objectives, and risk tolerance. Obviously, the arrival of AI can dramatically improve the value of any crypto project, but you can never rule out losses.
It's much better for you to consider the pros and cons of AI cryptocurrencies so you can get a better picture and decide for yourself. Here are some upsides and downsides of trading AI crypto:
Significant Potential
The combination of AI and crypto has created a new space for small and large companies to create projects with little human effort.
With the growing impact of AI on different industries, there's really no telling how AI cryptocurrency can be used in different sectors. Any AI crypto project can solve unique issues (e.g., cloud computing) and become the common solution in e-commerce, retail, social media, and the NFT market.
Huge Returns
AI crypto is not like any digital asset because it comes with superior technologies like advanced data processing, a deep brain chain, and a wide range of possibilities for diversification. Plus, their better risk management and analysis capability can make them a safer trading option with higher returns.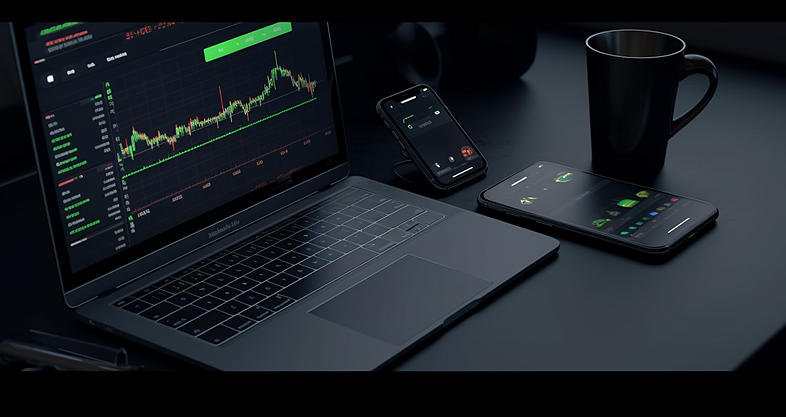 Automated Analysis
AI may streamline a wide range of tasks in the crypto market, such as analytics, pattern recognition, and trade placement. All of these factors can expedite exchanges and prevent any delays or doubts.
Plus, AI can process enormous amounts of data by identifying patterns and trends that human analysts might miss. Using this information, users may make more informed decisions about when to buy, sell, or keep coins.
Risk Management
AI can help users trade safely and more effectively by analyzing data and identifying possible risks. This can help traders make wiser decisions about investing in different assets based on their recent price movements.
Advanced Security
Using AI in the crypto trading space can improve security by identifying potential threats and taking advanced security measures to prevent them. This can obviously deter a wide range of attacks and solve or minimize security issues.
Changing Regulations
Cryptocurrencies have been around for a long time now, even if they may not seem like them. But, even now, there are some questions about their regulatory framework and oversight. In fact, those regulations keep changing as we move forward.
Now, the addition of AI can make things more complicated because it can impact the crypto space in so many ways that have to be considered in all regulations. Also, it's not uncommon to find scams and Ponzi schemes in such situations.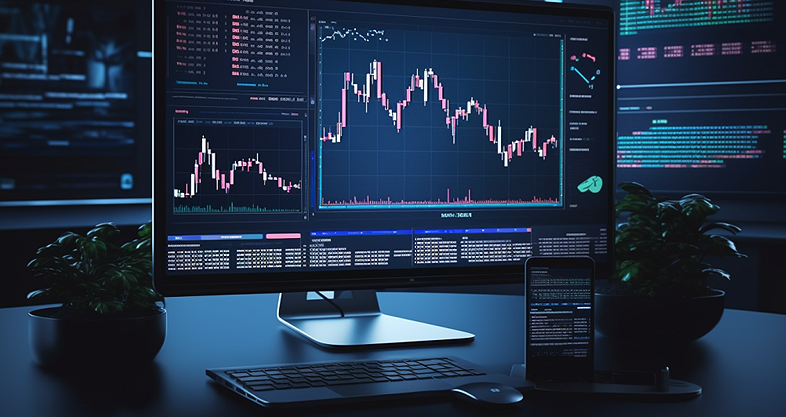 Volatility
While the market has become much more stable in recent years, the crypto space is still known for its volatility, and AI crypto tokens are no different. Anything from hacking attacks to changing regulations can impact price movements and lead to small or big losses for traders.
Complex Issues
AI has a dramatic impact on crypto, but it all depends on the quality of the data provided. After all, AI only adapts through learning market insights, and it can definitely go sideways if it feeds on incorrect data.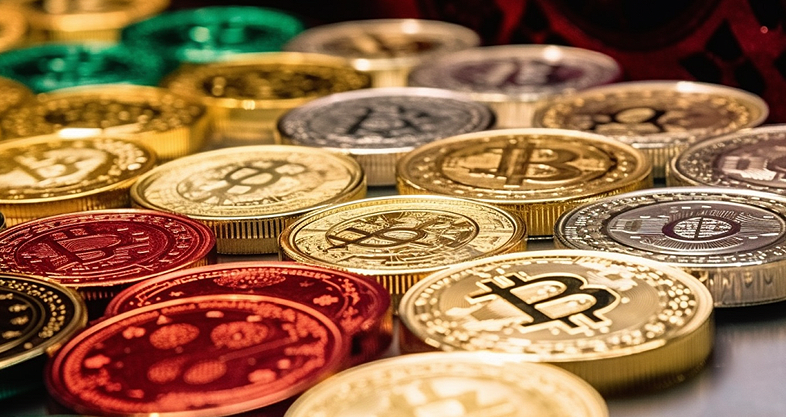 Bottom Line
There are an endless number of possible uses for AI in the crypto industry. By offering fresh standards and features, AI has the potential to completely transform the business, from building safer systems to offering predictive analytics solutions.
AI will change how we think about crypto and its potential by enhancing everyone's access to blockchain technology. AI is playing a significant role in expanding the crypto industry because it solves many problems that we see with conventional crypto.
Of course, many have already started to build and introduce their AI crypto projects, hoping to get ahead of the curve. But it's not just about building; it's also about marketing, and that is a game of experience.
We at ICODA know all about pushing AI crypto projects to the top, helping you stand at the top of this exciting new era.