There was a time when NFTs were considered the crypto industry's holy grail. They were meant to completely alter the creation, ownership, and exchange of all forms of digital assets, from works of art to video games. Unfortunately, the NFT market has recently seen somewhat of a crisis, with falling price levels triggering a drop in market activity. Of course, with the right approach, you can safely survive this storm. Here's a roadmap:
Define Your Target Audience & Their Needs
Millions of people throughout the world now regularly use NFT. It's crucial to have this in mind while crafting your marketplace's promotional strategy. It's essential to consider the needs of your potential consumers and the NFTs they'd be interested in trading while designing your NFT marketplace.
You may acquire more info about your target market by observing the products and services offered by your rivals in the same field. How do they encourage users to stay active? What are your target customers looking for that your rivals aren't providing? If you answer these questions, your marketing efforts will get focused.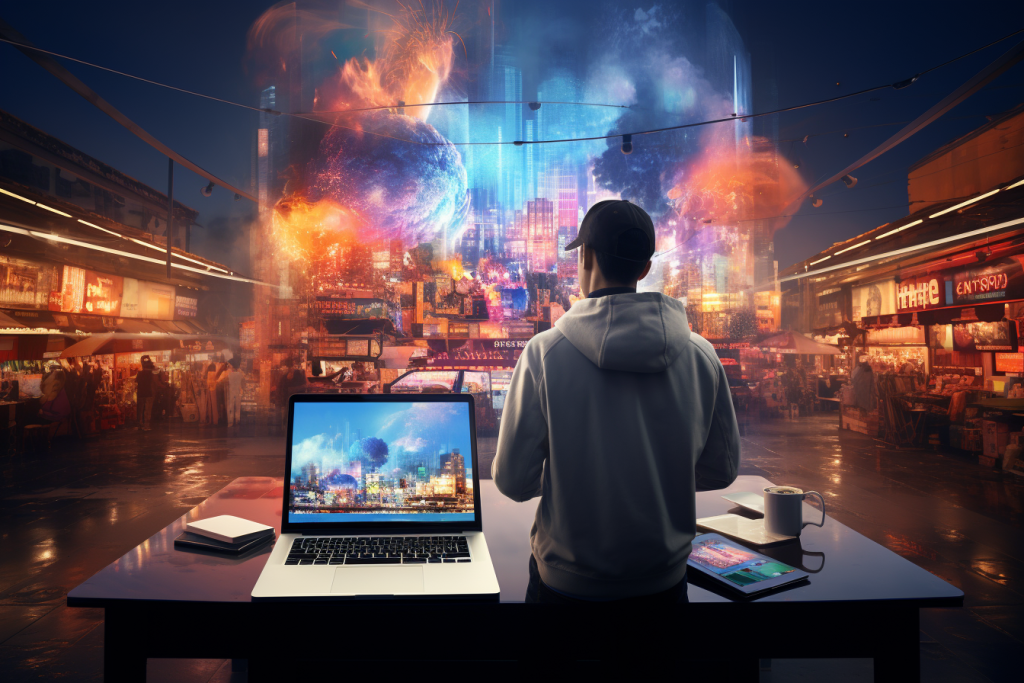 Content is Vital
After getting a website set up, you may begin publishing articles about your NFTs. As a result, you'll see an increase in organic traffic from Google and others.
Coming up with high-quality content that people really want to read is essential to lure visitors naturally. Make sure to include these:
Tutorials and how-to guides
Videos with instructional value
Expert and opinion leader interviews
Previews of future NFT collections and future items
Social Media is a Must
Remember that your NFT marketplace is an online business, so most of your promotional efforts should revolve around social media. One of the best tools at your disposal is using Twitter Spaces.
Twitter Spaces serve as a hub for communication and collaboration among NFT users. There are plenty of places to talk about everything from NFTs to the latest news to your pet project or mental health.
By exploring these areas, you may learn more about which media platforms will offer the highest return for your project. Then, you ought to make yourself recognized on Twitter Spaces to start promoting your NFT initiative. It's vital to make your Twitter profile stand out from the thousands of others who may be monitoring the same conversation.
Attend Events
Promoting your NFT marketplace is not just about putting posts every few days or weeks. There are many offline opportunities for you to seize as well. You need collaboration and partnership, and attending events is a great way to do that, especially in the beginning. As a business owner, you may market your NFT marketplace in various ways that don't involve spending money, such as hosting a meeting with peers or entering an NFT event.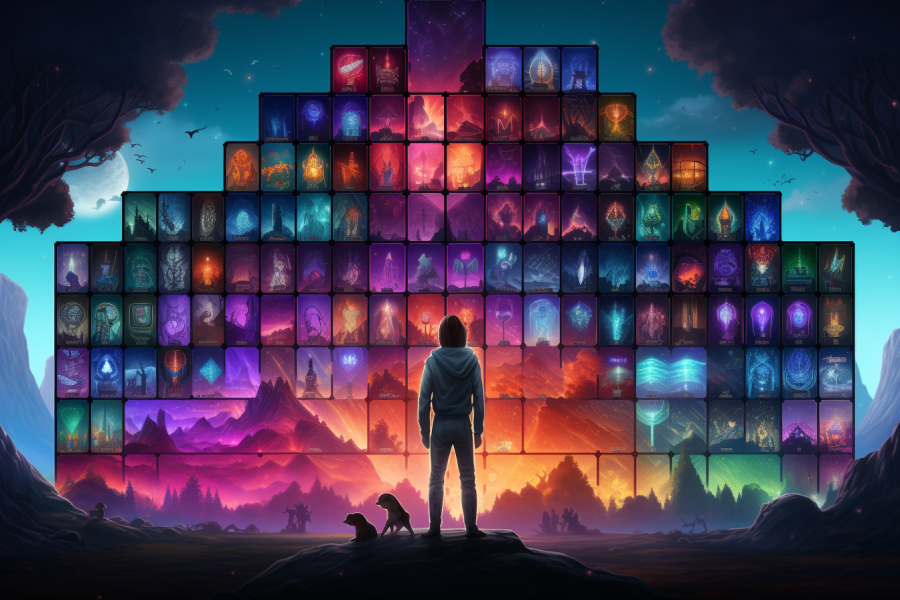 Leverage The Power of SEO
The reality is if you don't invest in search engine optimization (SEO) for NFTs, you won't be visible to your intended audience (those who are doing searches using your keywords).
Pick the Right Keywords
To get excellent rankings on Google, this step is essential. From links to web page design, it will serve as a roadmap for your thorough SEO plan.
If you want more people to find you, you need to use appropriate keywords. To achieve this, you need to figure out which search terms correlate more to your topics.
URLs and Titles
Although it may not be the most noticeable or powerful change, optimizing your website's URLs and titles for search engines may improve your rankings.
Your page/post titles should also be reflected in the URL structure. This means the titles need to be simple and unambiguous. Don't leave out the keyword that you want to rank for.
UI/UX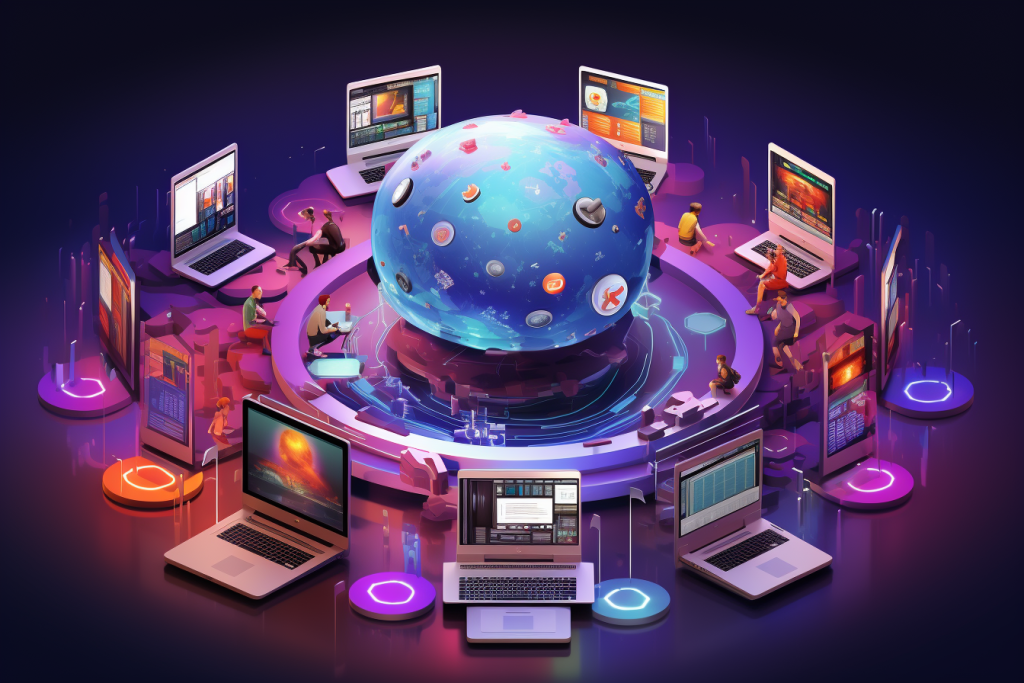 The UI and UX are distinct yet interdependent factors that have a considerable effect on fundamental SEO metrics. Bounce rate, conversion, and traffic are just some of the metrics considered. Users' decisions to purchase and sell NFT products on your platform or another will be based on these factors.
In order to keep visitors on your site, you must make it both functional and appealing. For that, it is fundamental to stay on top of current movements in UI/UX.
Influencer Marketing
What makes NFT influencers different from others is that they have social proof. Customers are more likely to believe what you say when you have social proof to back up your claims. If you're just getting started with influencer marketing, it's best to start with people who are already well-known in the crypto and NFT communities and who operate in the same sector as you.
Affiliate Marketing
Affiliate marketing is still one of the most effective methods for NFT marketplace promotion. Affiliate marketing often involves two distinct groups:
Marketers who want to push their platforms
Affiliates that use media, including videos, blogs, and social media, to help sponsors spread the word about their platforms
Leveraging affiliate marketing for the promotion of your NFT marketplace offers numerous benefits. For example, affiliate marketing may let you make direct sales without having to worry about getting new customers. It is cheap and can be expanded to fit any size business.
Team Up with an Expert Marketing & PR Team
So far, you've learned about some of the best tips on pushing your NFT platform. But this is just the start because you can break down each of these strategies into different components. There's an art and a lot of science behind implementing these strategies.
Without an expert team on your side that has a proven track record in NFT marketing, it'll be hard to get the best out of these strategies. So, You need a PR and marketing agency with the expertise, connections, and infrastructure to put you on the map.
Luckily, you don't have to look far because we at ICODA check every one of these boxes. Just contact us, and let us take you to the next level.