About a decade ago, it was somewhat odd and fresh to hear about the latest developments from Bitcoin, blockchain, and anything with a crypto label. But now, we cannot go through almost one day without hearing some news about crypto or reading a blog post about trading or investing in this space.
Almost every year, new players come onto the scene with superior technologies, expanding the crypto market. In fact, crypto has grown so much that many are thinking about joining the game and trading digital assets.
However, so many of these people are hesitant about taking the final step because of a giant obstacle in their way. It's not money but a lack of knowledge. They don't completely understand the mechanics of crypto, its value, and how it is similar to or different from traditional finance.
Luckily, it is easy to solve this problem as there's a vast number of leading crypto influencers on different platforms that use their niche-based experience and knowledge to educate those who are interested in learning more about crypto investment, blockchain, Bitcoin, smart contracts, and other concepts.
To help narrow down your search, we've listed 15 influential sources of information that you need to follow if you're serious about learning anything crypto. But first, let's talk about the value of these crypto experts and why following them might be a good idea in 2023.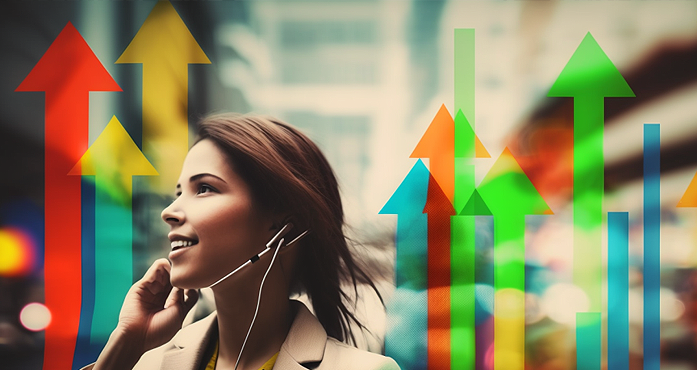 20 Best Crypto Experts for You
There are tens and possibly hundreds of gurus and teachers you can and should follow. But, we've narrowed the selection to these 15 experts that we believe can help you be wiser in your trading and investments. Here they are.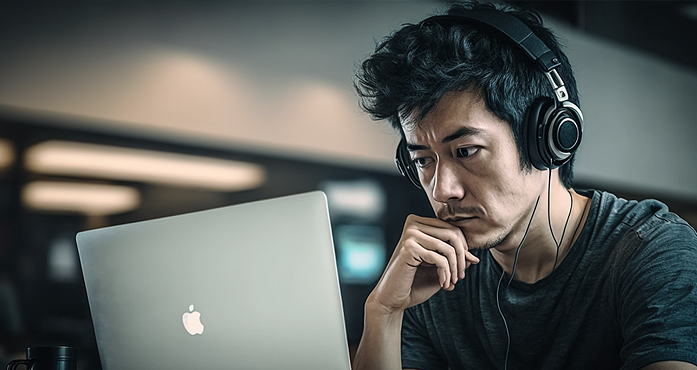 Vitalik Buterin
Ethereum's co-founder is surely a great place to kick off the list. His name is always heard among other huge crypto analysts in the blockchain and crypto industry, and for good reasons. His Twitter account has 4.7 million followers and is a good place to look into if you're seeking an established writer and crypto expert.
Of course, he's not considered the most active crypto influencer as he doesn't offer analysis on every cryptocurrency news. Buterin mostly uses data and facts to talk about the long-term trends in the cryptocurrency space. You can also find more of his content in Bitcoin Magazine.
His comments and posts are usually in-depth, quality analyses of major news and events about Bitcoin and blockchain technology. So, if your daily life could use a crypto influencer to provide you with regular feeds, continue reading the list.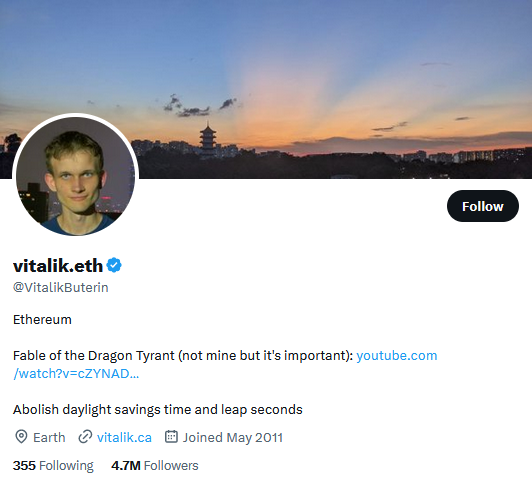 Andreas Antonopoulos
If you've been doing crypto investing for long enough, you surely have heard of Andreas Antonopolous. His followers count on Twitter recently hit 750K, and you might have heard his name among other popular cryptocurrency influencers. He also has two top-selling books on crypto: The Internet of Money and Mastering Bitcoin.
He's a trusted cryptocurrency educator with experience in tech startups that offers many insightful viewpoints on social media and introduces useful tools and resources to crypto traders. Besides being an author, Antonopolous also hosts two Bitcoin podcasts, including the super-successful Speaking of Bitcoin.
On his podcasts, he goes into the technicalities of cryptocurrency, the rising popularity of NFTs, and the outlook for DeFi. With such a solid background in crypto as an early adopter, he's surely one of the reliable sources among modern crypto gurus.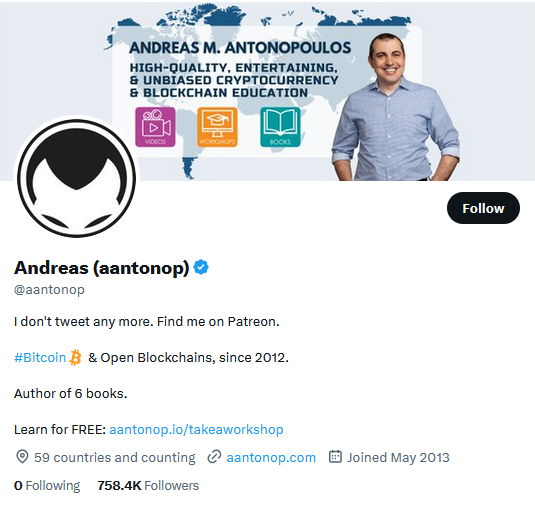 Income Sharks
Income Sharks is the first anonymous cryptocurrency outlet on this list. With over 388K followers on Twitter, Income Sharks offers accurate, thought-provoking opinions on the crypto market price behavior and movement. Microcap crypto is a core focal point of Income Shark, offering analyses on a level that you often only get through a paid account.
Unlike Buterin, Income Sharks is one of the best sources of cryptocurrency analysis, with a regular feed for active crypto traders. Also, by sharing the latest crypto trading solutions and tools, Income Sharks helps people to better plan their trades.
Of course, it's worth noting that this account also operates as a popular crypto influencer on the market. So, you should know that there may be some bias to affect your views and actions as a crypto trader. Some of their posts may actually encourage you to do something or buy something rather than offering you pure analysis.
But it's only natural because the account has a massive Twitter following that few in the crypto world match. Overall, Income Sharks is one of the best crypto Twitter accounts you can bookmark if you want a steady fountain of information.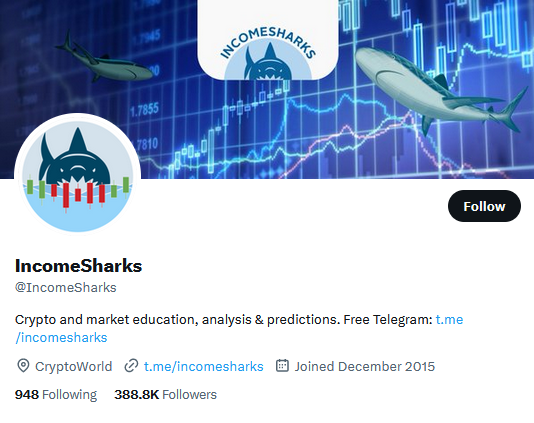 Elon Musk
Numerous inventions, including the SpaceX program, Tesla, and, most recently, Twitter's acquisition, have made Elon Musk a regular headliner. He's also a commanding crypto analyst who often shares memes and opinions as a crypto influencer. You might have heard the story of Elon and Dogecoin and his pivotal role in the coin's success over the years.
While you can't find regular, or even periodical, analysis on crypto on his account, any trader has to follow Musk as his posts can stir a huge reaction in the crypto market.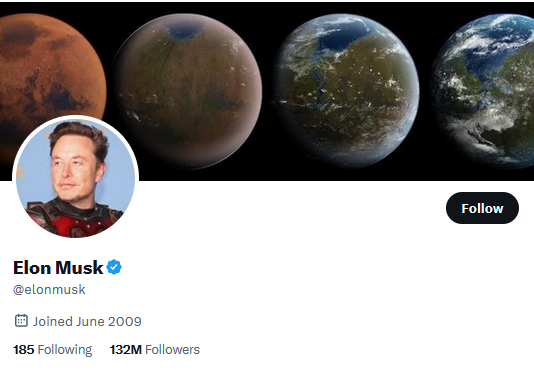 Nicholas Merten
Nicholas Merten is the earliest YouTube crypto influencer here. DataDash's father has around 480K subscribers on his YouTube channel and uses his platform to discuss business operations. He also covers a wide range of topics, from crypto price movements to the latest tools, additional resources, and special trading tips on different instruments.
Besides YouTube, his official website for his career as a remarkable international speaker. The newsletters, conferences, and interviews on the website contribute to your knowledge as a crypto enthusiast.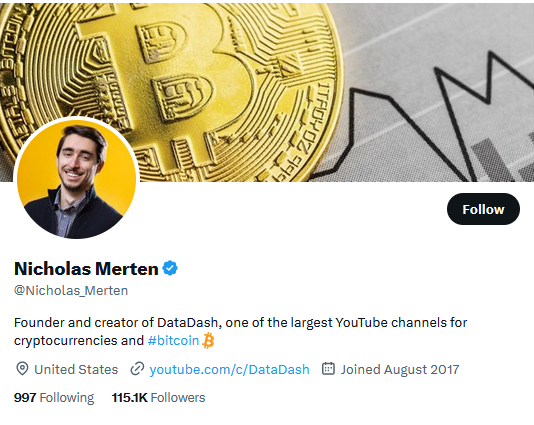 Nick Szabo
As BitGold's creator, Szabo is truly a leader in cryptocurrency that launched a coin that goes way back before the arrival of Bitcoin. Szabo has not validated the rumors about Bitcoin being his initial coin and continues to be a reliable source of information and facts regarding Bitcoin, blockchain, and smart contracts that were his personal contribution to the crypto space. He also talks about crypto's political landscape and the legislative issues that many companies and individual traders face.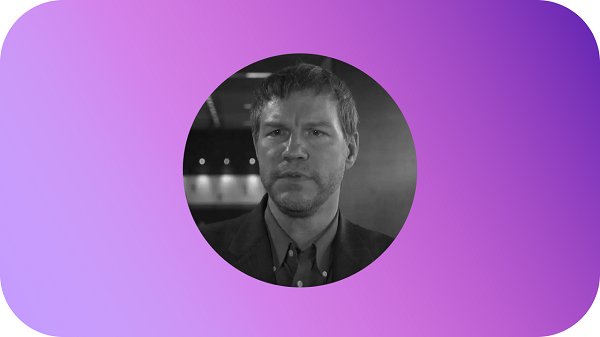 CZ
As the co-founder and CEO of Binance, Changpeng Zhao (CZ) is a respected figure in the crypto community. CZ is famous for being a strong advocate of Bitcoin over the last few years.
CZ's content often revolves around today's changes and upgrades in the Binance exchange, while he offers a unique viewpoint regarding the current state of the crypto market. He also shares top management decisions about Binance and Binance Smart Chain (BSC) that can directly impact the cryptocurrency community.
While it's true that CZ does not provide a steady feed of detailed analyses and research on crypto, his voice as the foreman of the world's biggest crypto exchange is surely important. With over 8.2 million avid listeners, his crypto Twitter account surely stands out from the others.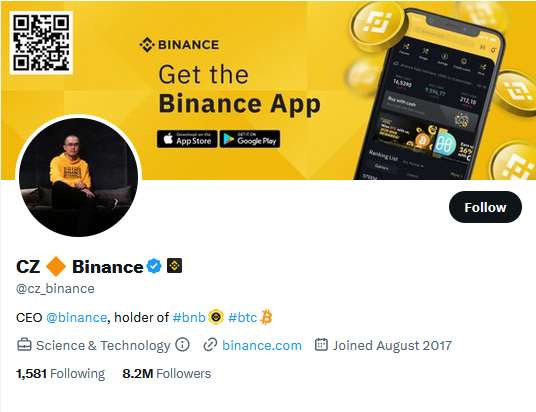 Adam Back
Adam Back is a reputable crypto expert and a leader in the early study and use of digital assets. The proof-of-work algorithm known as Hashcash, which is used to validate blockchains and cryptocurrencies, was created by Back. He is also the co-founder and CEO of Blockstream, a famed crypto business that uses some foundational members of Bitcoin.
Back has been testing the waters for 20 years and is a reliable crypto influencer on Twitter that regularly shares his views regarding the current state of security in crypto and the most recent innovations in this field.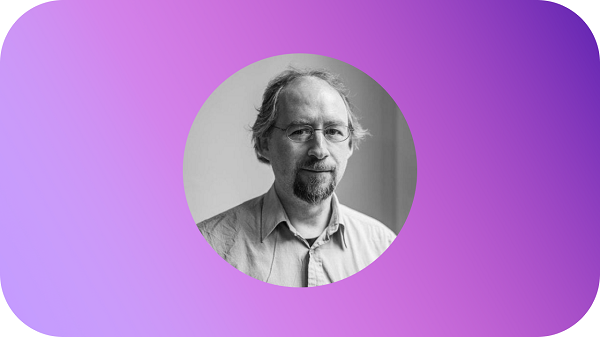 Tyler Winklevoss
Tyler Winklevoss is the founder of Capital Management and the co-founder of HarvardConnection. He is also the founder and CEO of a popular crypto exchange called Gemini.
Therefore, it's safe to say that Winklevoss is a good source of information on cryptocurrency. Winklevoss also had his name spread in the news like wildfire from his famous legal situation with Mark Zuckerberg in 2004.
Winklevoss uses his massively popular Twitter account to speak about his views on the cryptocurrency market, the future of DeFi, and the latest price movements of Bitcoin. He's also among the most successful crypto holders recognized by Forbes.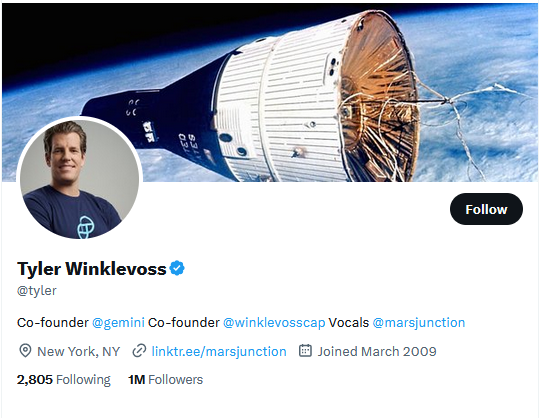 Camila Russo
Camila Russo is an established journalist and author with a solid resume that shows she has worked with well-known companies, including Bloomberg. She has produced many pieces about different aspects of finance, particularly crypto assets.
As a top figure at The Defiant, Russo has also authored the first book on the background of Ethereum, The Infinite Machine.
Russo's Twitter feed is a rich source of information for crypto investors and traders because it works similarly to a news outlet that posts information on crypto. She also posts many crypto analyses, studies, and interviews on Twitter. Currently, her main point of focus is producing content for DeFi.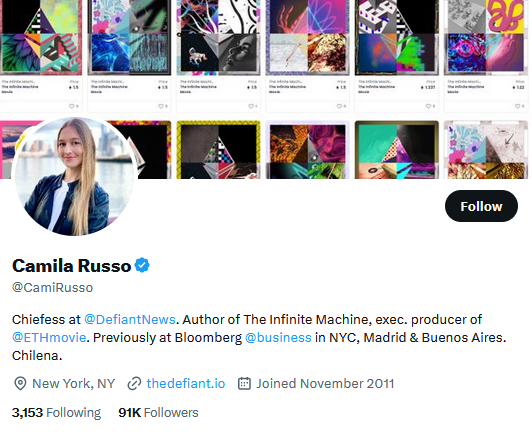 Ben BitBoy Crypto Armstrong
As the founder of BitBoy Crypto, Armstrong has focused on creating customized crypto courses for those that purchase the VIP membership of BitBoy Academy.
BitBoy Crypto's official website is also a popular source of crypto news that posts about developments in the crypto market, particularly altcoins or Bitcoin and blockchain technology. There are also many detailed reviews on anything from a Bitcoin wallet to trading solutions that benefit crypto traders.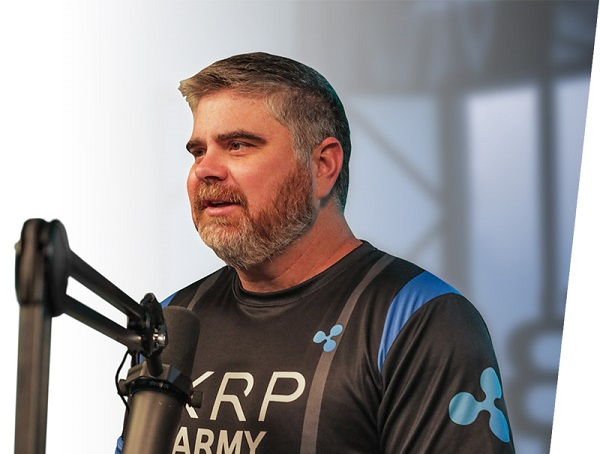 Tone Vays
Before starting his career in the crypto market, Tone Vays had a decade of experience on Wall Street. He's a popular crypto influencer with a vast audience base on different social media outlets.
Numerous crypto traders follow Vays due to his expertise in derivatives trading, blockchain technology, Bitcoin, and also his projections about the crypto price movement. He also offers a steady stream of news on different platforms.
He's also a rather famed crypto educator and speaker with notable conferences like Unconfiscatable and The Financial Summit for private traders and businesses alike.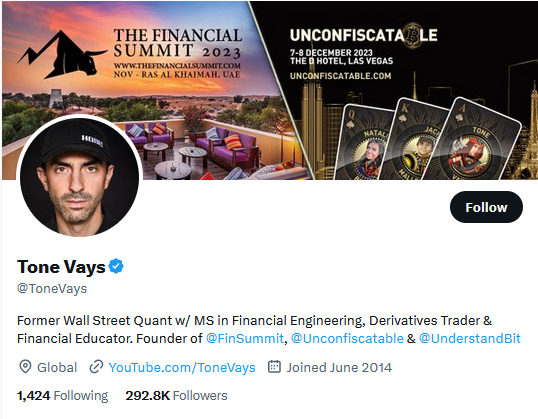 Wendy O
The boss of CryptoWendyO and the host of The O Show. On top of that, she has a big YouTube account with over 183K subscribers who tune in to watch interviews, detailed reviews, price projections, and technical analyses.
In addition, Wendy O has a powerful presence on other platforms, such as TikTok, making her a highly popular crypto influencer.
Most of her content revolves around the benefits of crypto trading, the importance of research and analysis, risk management, and the optimal exit strategies for beginner and advanced crypto traders. One of her main talking points is also about the contemporary state of security in the crypto industry.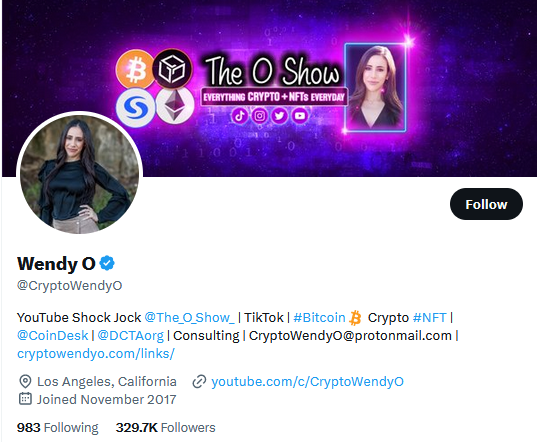 Mike Novogratz
As the CEO of Galaxy Investment Partners, Mike Novogratz is a successful investor with proficiency in blockchain technology, DeFi, and many other fields in the crypto industry. While he does not offer a steady source of analysis and data for crypto enthusiasts, his views and sentiments in the space make him a must-follow expert.
Novogratz is also one of the most avid supporters of Bitcoin, as he believes that this coin will soon replace gold as the mainstream investment asset across different industries. He shares such viewpoints through his Twitter account.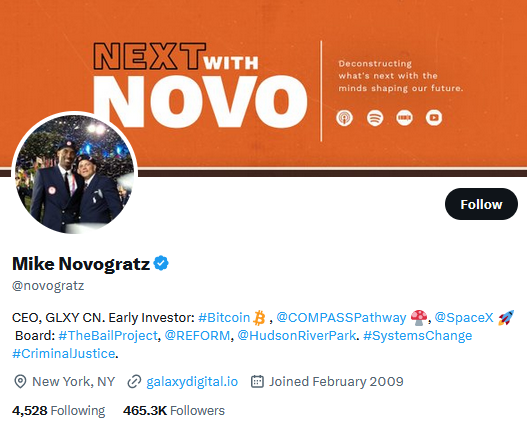 Sara Trojanowska
Sara Trojanowska is one of the top crypto influencers on the scene that has risen to popularity. In addition to being a bodybuilder and a fitness coach, Trojanowska is also an expert in working with different altcoins and often shares bullish views about Bitcoin.
She's a reliable source of info on the crypto market that uses her Twitter and Instagram platforms to share her views on the benefits of cryptocurrency and the price behavior of different cryptocurrencies. She also has a popular YouTube account, Altcoin Buzz Ladies, where she posts content on Bitcoin, blockchain, and anything crypto.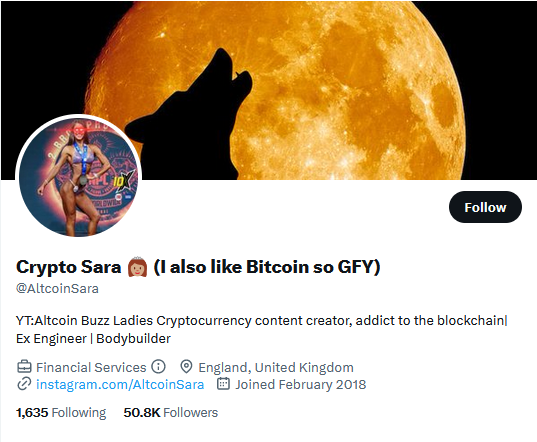 Anthony Pompliano
As an established investor in the crypto sphere, Anthony Pompliano is a reliable source for all crypto readers. Many people subscribe to his famous Pomp Letter to get nuggets of crypto information and analysis in the form of a newsletter. His Twitter account is also an active outlet for breaking Bitcoin news, analysis, and anything crypto.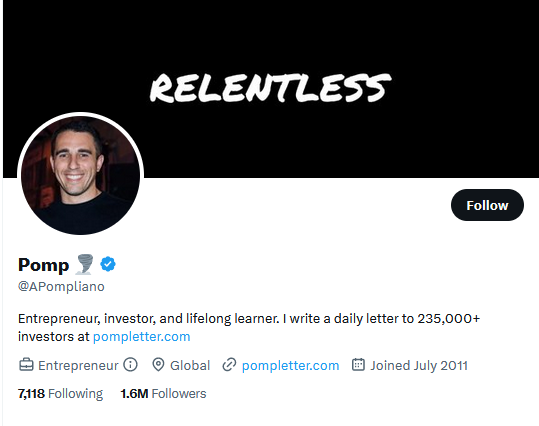 Erik Voorhees
As the founder and CEO of ShapeShift, a popular crypto exchange, Erik Vorhees is a conspicuous figure in the crypto sphere. His +650K Twitter account is a go-to source among crypto enthusiasts who need fresh takes on Bitcoin, crypto wallets, Coinapult, and the newest tools for trading.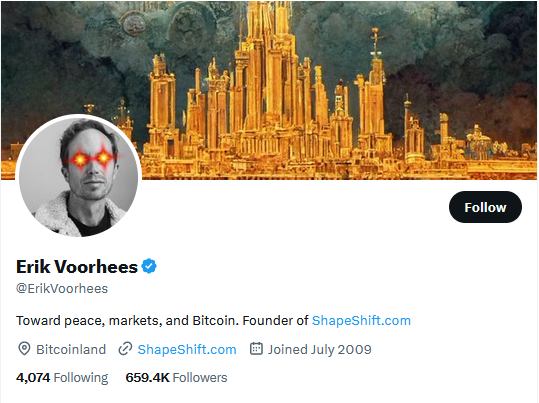 Andreessen Horowitz
Andreessen Horowitz (a16z) is one of the leading tech investment firms with operations in a wide range of sectors such as healthcare, fintech, gaming, and crypto. The company recently expanded its investment in the crypto sphere by setting up a $4.5B budget in 2022. The official website is also rich with resources and materials about blockchain, Bitcoin, web3, and anything crypto.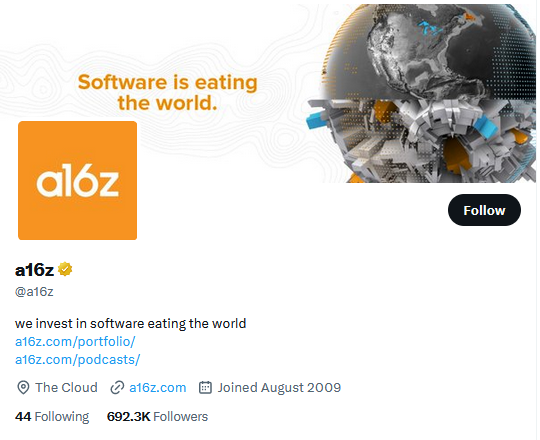 Messari
As a leading crypto investment company, Messari offers the latest crypto news and analyses through its official website and Twitter account. While the website articles fully cover topics and news about DeFi, smart contracts, and Bitcoin, the Twitter account offers bite-size insights that can be useful for any crypto trader.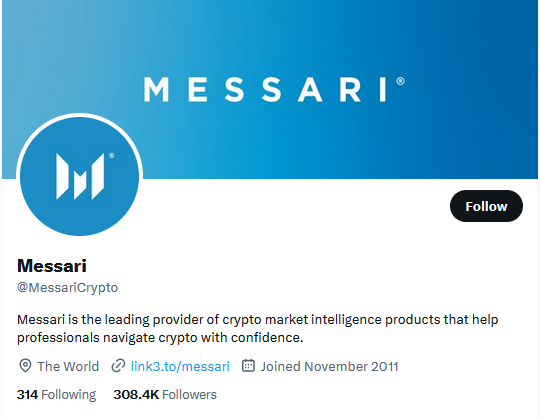 Lex Moskovski
Lex Moskovski is another go-to source for novice and advanced traders who need more insight into the future of Bitcoin and other crypto assets. As the CIO of Moskovski Capital, he uses the company's official website and his Twitter account to share the latest crypto trends and investment strategies.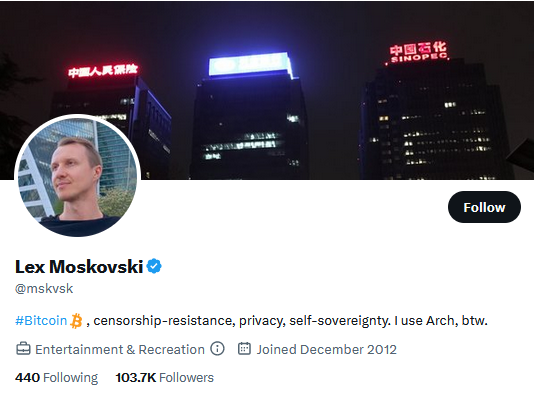 Bottom Line
Whether you're a novice or an experienced trader, you need to equip yourself with up-to-date information and solutions on crypto to stay ahead of the curve.
You also need to be always careful about following an expert, as it can make the difference between success and failure. But, beyond these gurus, it'd be great to work with a team of crypto specialists capable of handling your requests and providing you with anything from smart contracts and blockchain to PR.
Luckily, that's exactly what we do at ICODA. Plus, we offer lots of resources on crypto, and our team is a phone call away, ready to help you!