If you go on different search engines and type in "ten tips to running a successful business," you'll get hundreds of results.
Obviously, one is having a great product because that's why customers pay you money.
You can say this is the biggest factor of them all, but there's one other element that is equally vital (if not more): Marketing. Think about it. How many times have you seen a great product and wondered why it hasn't blown up already?
If you have good marketing, you can enjoy short-term success even with a weak product, but bad marketing can kill a good product.
So, a fitting approach is all you need to give your products an extra push. Here's how you do it. Here are our seven types of advertising strategies:
#1 Content Marketing
A strong content marketing strategy is a key ingredient for every business that plans to thrive in the digital age.
This strategy should be based on your company's goals and spell out an accurate blueprint for how the organization will leverage content to accomplish those objectives.
It won't be simple to evaluate the success of your content without a detailed strategy. Your company will probably waste a lot of time and resources on material that doesn't get you anywhere.
A content marketing strategy will help a business in focusing its content development efforts, better target its potential customer base, and track the performance of its campaigns to modify its plan as necessary.
For any company that wishes to produce content and boost conversion rates, an advertising strategy is vital. Here are three tips to turn any content marketing strategy into an effective tool:
Keyword Research
If you're stuck for ideas, it's better to start browsing for the most recent keyword research techniques. Besides giving you an unending source of original ideas, keyword research allows you to go deeper and increase traffic.
Make sure to look for top keywords that people use when looking for a particular blockchain solution or a cryptocurrency that relates to your operations. Then, you can incorporate them into your words or produce content around them.
The Art of Storytelling
With cool, viral videos and challenges popping up every week, you don't stand a chance with standard, impersonal content. These days, people love stories, and you need to create posts that glue their gaze to the screen.
Here are some pointers:
Monitor fun, weird events happening around the office and make it into a one-time video or a series.
Let all viewers get in on the action and talk about personal stories or experiences. You may also do it for them (with their permission). This is more common in play-to-earn (P2E) platforms or fan tokens. 
Understand your customers' biggest questions and answer them on videos. This is particularly important in the crypto sector, as many whitepapers leave some questions unanswered for potential members.
Keep Videos Short
There's so much variety in content that people don't have the patience for a 10-minute video on your product benefits. They are constantly scrolling up and down for another cool video or picture. So, you only have a minute or less to capture their attention.
Every video shouldn't exceed 30 to 60 seconds. It's much better if you tailor them to your specific audience and even use your employees in a funny, clever scenario. You simply can't do proper digital marketing without crisp, eye-catching videos.
Remember, nowadays, everything happens on mobile screens, and that's the power of video marketing.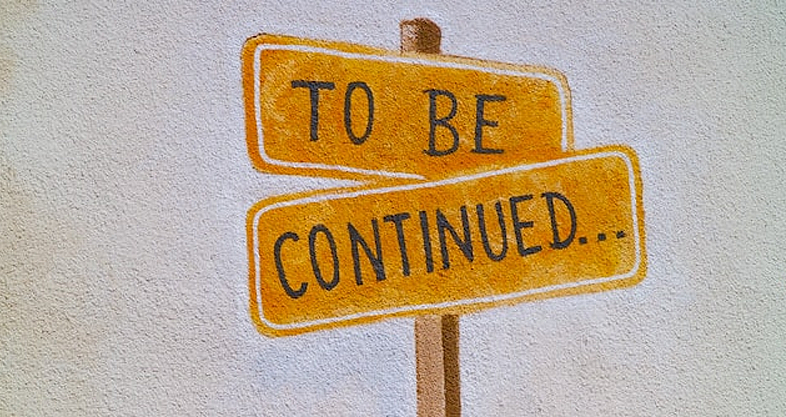 #2 Social Media Advertising
Businesses typically love social media marketing since it is quite cheap, and it's easy to be extremely specific about the people you target. This applies to the crypto industry as well, provided that you get the proper permissions from some of these social media platforms.
There are several options:
Facebook
Due to its wide reach and reasonable advertising options, Facebook is a fantastic marketing alternative for a lot of companies.
3 billion users from around the world are active on Facebook, 175 million of which are Americans.
Instagram
Instagram is the perfect venue for companies with a strong brand image that resonates with younger consumers because 30.8% of Instagram users are 18 – 24, and another %30.3 are between 25 and 34.
Due to its visual nature, it's perfect for sharing images, cool 1-minute videos, and showcasing your products.
Twitter
Depending on the nature of your operations, you can consider running some crypto ads on Twitter because there's more 1v1 interaction on Twitter than on any other social media platform. People can start live discussions about your particular crypto project while you only pay for ads when they take a certain action.
YouTube
YouTube is a unique and powerful medium for delivering video promotions. It is an ideal platform for providing content that can unite, enlighten, and inspire the cryptocurrency market. It's the best choice for highlighting your advantages, pushing limited offers, and using the power of influential YouTubers. 
No matter what platform you choose, there are three non-negotiable rules for success in social media marketing: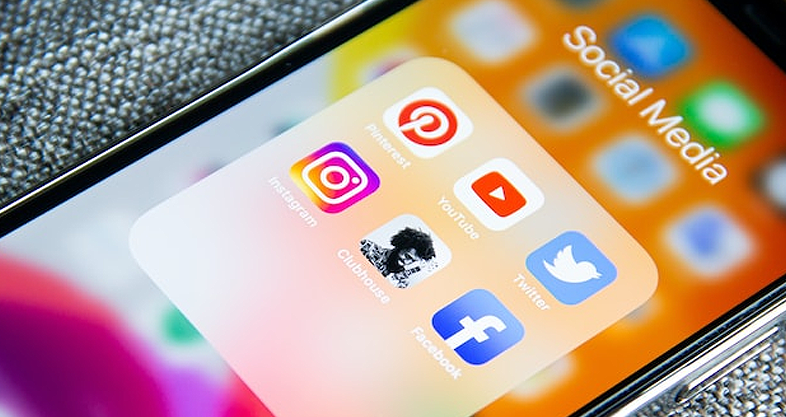 Content Customization
The target demographic is the focal point of all marketing strategies since it's key when making any kind of decision about the platform and content.
It is crucial to clarify their questions, worries, and issues. You should also see which platforms they mostly use so you can mostly focus on those websites.
Posting Schedule
People are online at various times of the day and the week. Depending on their location, age, and profession, they may be online in the daytime or late at night.
Do some analysis and find out when your posts can get maximum likes and views in a short amount of time. Once you find it, stick to the schedule and regularly post during those hours.
Consider the Latest Trends and Changes
Trends can drastically change the results on any social media platform. The ecosystem is always evolving, and algorithms are developing and growing everywhere, making it your responsibility to find the latest developments.
This involves researching recent data on different networks you use as well as data on social media in general. The popularity of live video content is growing. So, don't forget to use it.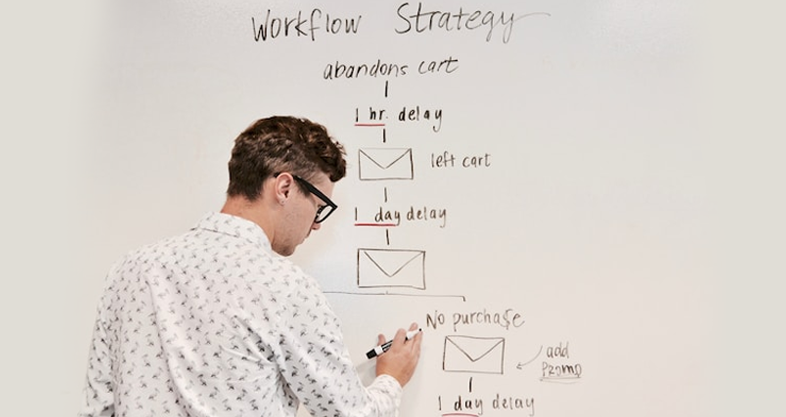 #3 Email Marketing
Email marketing is an effective cheap approach to connecting with prospective customers and deepening your bonds with current ones. This is especially helpful in the crypto space because not all crypto projects can use every social media network for ads. 
Plus, onboarding is a key issue in crypto because it's vital to guide users on using your products. That's not easy in a single Instagram or Facebook post, but it's manageable in an email.
You can do this by considering several ideas when designing your strategy.
Keep Listing Up-to-Date
It's crucial to check that your email list is current and correct. Incorrect email lists might result in emails that are not delivered, harming your reputation and driving away customers.
Segment Your Listings
By dividing subscriber lists into different segments, you can easily personalize the core message and make sure they are in line with their interests, helping you send specific offers to particular customers.
Test & Adjust
It's important to test several strategies to see which option is the safest, most reliable route for your brand and customers. Email marketing can potentially be an effective tool for boosting conversion and customer loyalty.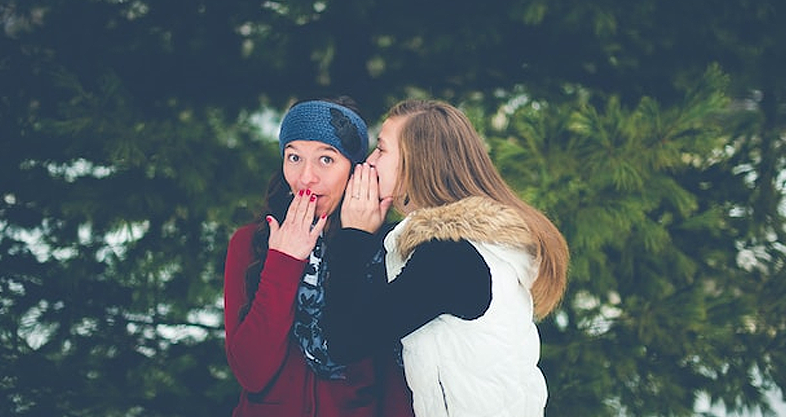 #4 Word-of-Mouth Marketing
People don't easily trust faceless online ads, but they easily consult with their personal circle before making big moves. You can leverage the power of word-of-mouth marketing on such occasions.
Plus, a community is fundamental in any crypto platform because members often collaborate to help the platform grow and prosper. Therefore, community management becomes a vital point in the crypto sector, something that you can't do without proper word-of-mouth marketing.
Here are four ways you can make it even more powerful:
Clarity Leads to Trust
The most reliable way to promote your product among people is to create an effortless customer experience that exceeds their high standards.
With the growing concern over scam crypto operations or Ponzi schemes, it's not easy to establish trust in the crypto sector. In addition to profitability and potential, people want clarity more than anything because it shows that they're not investing in air. 
Plus, you want them to know that your token or technology solves a major problem that exists in many other platforms. 
Use Referral Programs
Referral programs are probably the greatest tool that cryptocurrency platforms use for word-of-mouth marketing.
In addition to boosting your conversion and retention rates, you can establish a loyal member circle where existing customers and new members benefit from a single conversion, creating a win-win situation.
Influencer Marketing
Since the arrival of Instagram, influencers have become powerful players in the advertising game.
They are perfect for this approach since they will post an engaging video on their page praising your services.
What's even better is that companies spend money to start building discussions about their offers and services to boost their sales numbers. However, they need to get the proper permissions before doing so.
Shining Online Reviews
Reviews can be quite handy in word-of-mouth advertising.
When people go on a website and come across a positive article or review about your technology or platform, they are more encouraged to visit your website, become a member, and leave positive comments as well.
You can automatically gather online reviews by using different solutions like Shopify's Product Reviews add-on. It'll send emails to buyers and ask them for reviews.
People who write negative comments will be routed to your customer service department so you may enhance their experience.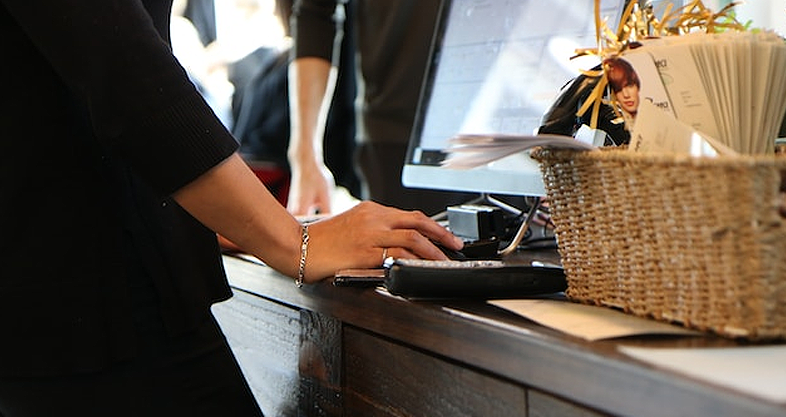 Effortless Navigation
Don't allow a frustrating user experience to drive customers away from your website. 
So many crypto platforms lose conversions because the browsing experience is complicated and sluggish. Plus, people are not likely to buy tokens or download your apps if they don't have clear information about your pricing, compliance, and other factors.
#5 Inbound Marketing
Inbound marketing is pushing those who are on the fence into becoming paying customers. It's about generating leads from those who already have expressed interest in your operations.
For instance, People that sign up for your email list are probably interested in your products. Because these people have a higher chance of turning into purchases, there's no need to aggressively push your products.
Blog posts may be another tactic. Since people use terms and phrases to find out more about your niche, you can present yourself as a possible solution by incorporating them into your blog posts.
Here are three basic rules to follow:
Content Audit
You should assess your current strategies to find the wisest plan to spend your budget and time. You can do it through key performance indicators or KPIs that can boost conversion rates.
These KPIs will help you do a comprehensive audit where you can analyze the UX, UI, keywords, loading speed, click rate, and many other factors.
Ask Your Customers
A survey is the fastest route to finding out more about your customers. It's not really that complicated. You can distribute a basic form to anyone on your mailing list.
Most questions on the form must be about identifying their different needs and challenges.
To provide captivating content that appeals to their core desires, you need to understand the issues they face.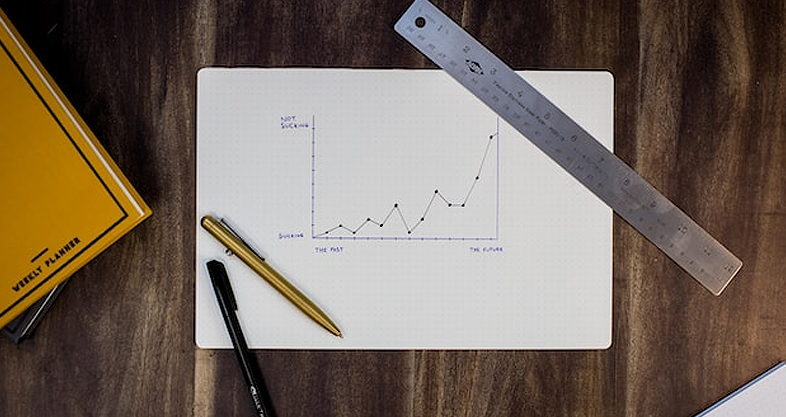 Track Your Progress
When you make judgments based on facts rather than intuition, you can really perform at your best.
To monitor the behavior of your members and how they interact with your platform, you can use many different tools, including Google Analytics.
Data is the simplest tool to discover what initially hooked them to your services. That's great because it shows you how to approach prospective customers with similar needs.
#6 Display Ads
Despite being one of the more traditional online marketing strategies, you may still benefit greatly from using this technique in your cryptocurrency enterprise. To increase your reach, you must first overcome the ad filters that are often set on browsers.
To make it unique and powerful, you need to consider three vital points:
Make a No-Brainer Offer
People don't respond to ads that don't feature an enticing offer or call to action (CTA).
For instance, a new restaurant's direct mail approach to promote its official launch won't get much traction if it solely contains bland info about the place.
However, if the same restaurant takes advantage of the occasion to make an offer—for example, "two burgers at the cost of one"—their customers will be more than happy to visit it.
You can do the same thing with your crypto platform. For instance, you can feature a nice discount on in-game items or announce a limited window for free membership.
Make the Message Pop
The type of banner you use will depend on the objectives you have. Your messages must be clear and simple to increase brand recognition and conversion. 
Basically, you want people to take one look at the display and understand what you offer in your crypto business. Crypto is complicated as it is, don't make it more complicated by adding too much text. 
Also, make sure you refer them to a source (e.g., website, whitepaper, social media platform, etc.) where they can get all the information about your services.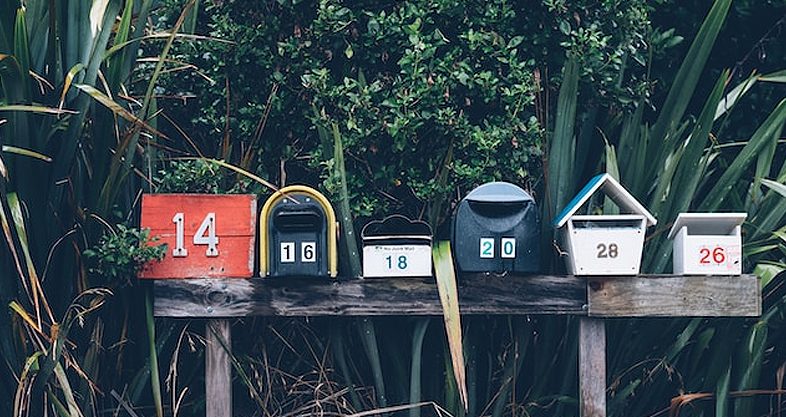 #7 Search Engine Marketing
By using paid internet advertising, businesses may increase the traffic to their platforms via search engine marketing (SEM).
As the most prevalent approach, pay-per-click (PPC) ads show up based on keywords or specific user segments, so it makes sense that you need to do some solid keyword research to make your campaign even more powerful.
Keyword Research
If you'd like your ads to get traction, keywords are essential. You must select keywords that are popular in your industry and, ideally, aren't being used by your rivals.
Google displays the ads higher if you incorporate relevant, popular short-tail and long-tail keywords in your campaigns. That gives you a much better chance to reach your target audience.
But it's crucial to keep in mind that you shouldn't just guess those keywords. Evaluate the volume and frequency of the keywords through keyword research tools.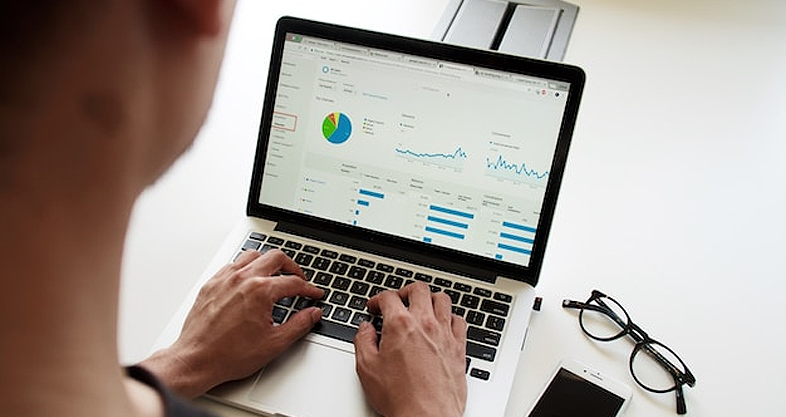 Identify Their Needs
There's no doubt that when someone types in a word, they're seeking a solution to an issue. You surely know your customers' main challenges and how your business can solve them.
For instance, some gamers may be hesitant about the cashout process of crypto gaming platforms because they are sometimes linked with Ponzi schemes or offer limited withdrawal methods. 
By including some information about your diverse withdrawal methods with reputable tokens and assets, you can give them some relief and encourage them to deposit their money into your platform.
Once the ad title grabs their attention, you can draw them closer and closer by talking about your specific advantages, better pricing, and experience.
Create Urgency
It's wonderful to spark curiosity about the business. But if those leads don't turn into sales, your efforts and budget will go to waste. Some people may read all about different services but still be on the fence.
They just need a little push, and you can do it by setting a simple deadline or limit on your special offer. For example, some people may be interested in your cooking courses but struggle with making the payment.
Since people hate the Fear Of Missing Out (FOMO), you can leverage this and set a deadline for your course. You essentially need to say, "We have the answer to your problem, but you need to act fast."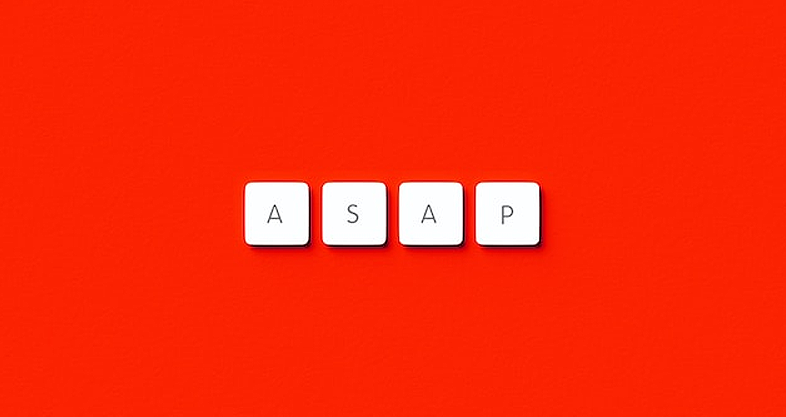 Some Pointers On Finding the Right Strategy
As you can see, there's a wide range of strategies, and you cannot use all of them simultaneously. The issue at hand is how to pick an efficient marketing plan for your company. Here are a few things you should consider while selecting a marketing approach:
Consider Your Business Goals
A crucial phase in marketing is outlining your goals because they guide your whole marketing strategy. You must be careful while selecting your goals because they should fit your target demographic and provide fertile ground for your business to scale.
Look at the Audience
Once you choose your objectives, you must have a clear customer segment in mind.
You should know their physical location as well as other demographic information, such as their age, financial status, qualifications, interests, needs, and desires. Knowing your target market makes it much simpler to tailor your product to their needs.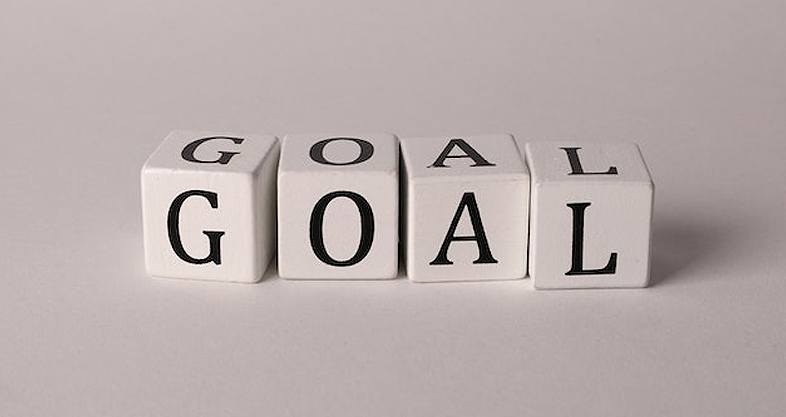 See if You Have the Resources
When implementing a marketing strategy, you'll basically need three types of resources: Money, time, and expertise.
Based on your strategy, you'll use one more than the other two because some approaches require a lot of capital, some are time-consuming, and others just need expert team members.
So, before deciding on a strategy, make sure you have the capital, time, and team members to handle the process.
Review Your Results
After a careful review of their needs and desires, you should apply a specific approach and assess the outcomes. If the outcomes are in line with your initial objectives, your marketing approach was a success. If not, you should experiment with other techniques until you succeed.
How to Get the Best Results
Now you know how to find the right strategy for your specific product or service. But where do you run the ads? When do you launch your marketing campaign? How do you know if it's the right one?
You need to follow four basic rules:
Follow Your People
Once you're familiar with the target segment, you should explore multiple platforms to make sure that your ad shows up on their screens.
For instance, if they are mostly teenagers and young adults, you can spend resources on platforms like TikTok and Snapchat. It's because you'll likely find them there and not in the New York Times or other print media.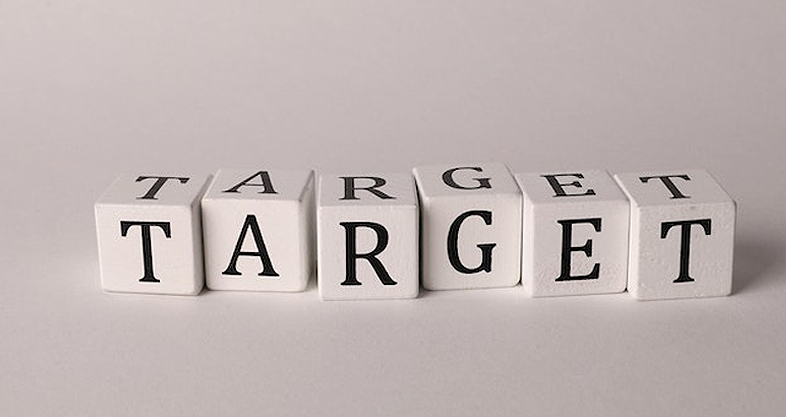 Find the Right Time
It's wiser to launch marketing around the most productive months of the year when you cannot afford to advertise throughout the year. Examine your company's profits and note the times of year that are busiest.
If you own a retail store, holidays may be when business is booming. Or if you own a landscaping company, spring and summer are typically your best seasons.
You may maximize your return on investment by running your marketing campaign around the period when customers are planning to purchase your goods and services.
Cost/Benefit Analysis
It's crucial to assess the impact of every marketing strategy so you can make a wise decision to allocate your budget.
Online advertisements make it simple to track the progress of different marketing strategies; social and PPC ad platforms offer you full details on your spending, budget efficiency, top-performing ads, and the age range of those who interact with your ads.
Remarketing
A lot of internet advertising formats could benefit from remarketing. Here, you target those who have already visited your site but haven't become customers.
Given what they've seen on your page before, you may develop highly customized ads to connect with them. You can become more relevant and maybe even convert them with attractive materials and deals.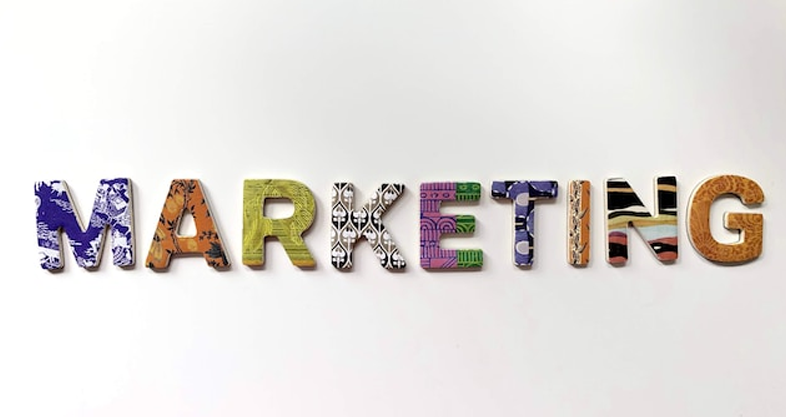 Bottom Line
So, there you have it. Hopefully, with this guide, you can find a proper marketing strategy and execute it for the right audience.
Of course, many factors can impact your success with these techniques, and you can only find that out through experience.
Some companies do it through trial and error. They spend money, time, and effort on one strategy, test the results, and move on to the next until they find the right strategy.
Another wiser approach is to hire a team of marketing experts that already have the infrastructure and experience to run a fitting strategy on the first try!
That's what we do because, at ICODA, we have a long track record of putting small and large businesses on the map. You just need to contact us and find that out for yourself.