Initially launching in 2017, Celo has now expanded by integrating DeFi, ReFi, and NFTs into its ecosystem, making it a prime time to launch a blockchain project based entirely on Celo.
Like any other project, be it conventional commerce or cryptocurrency commerce, a Celo project needs a strong marketing campaign to survive through the "Great Filter" and come out on top. Below we've outlined a few tips and strategies you can follow to reach the most success with a Celo project.
Celo PR and How You Can Start Your Marketing Campaign
As you already know, public relations is a crucial step to clear a business project in any sphere. Your goal with a public relations campaign should be to build a reputation. PR will act as the base for your crypto marketing campaign to build off of. It should be aimed at the largest part of your target audience as possible to generate early traction and popularity that will fuel the rest of your advertising strategy.
Currently, Celo doesn't brandish a native advertising channel, so, for now, use popular crypto listing sites and newsletters with tags associated with Celo. For example, Cointelegraph and CoinDesk are great jumping-off points for this.
Podcast Ventures and Marketing Opportunities
Besides PR, you can look into podcasts to keep the traction around your project going. Podcasts are a convenient way for a lot of crypto enthusiasts to keep up-to-date with project news. Hence you should definitely consider tapping into this crypto channel for your Celo project.
For a jumping-off point, look at this live Celo project podcast.
Fundraise With Celo's Own Launchpad
NFT launchpads are great resources that all investors worth their salt tap into to look for a new project to invest into.
With the use of such a platform, developers and advertisers manage to grasp unimaginable levels of popularity and exposure for their projects and products. The effectiveness of launchpads should not be underestimated as they can guarantee your project raises the necessary funds to progress and build on itself in the future.
We hope we've piqued your interest in launchpads, as there is a Celo-based launchpad available to all Celo developers.
Social Media Marketing for Celo Projects
Tap into social media advertising to reach higher interactivity with your audience. It's crucial to tap into this marketing channel as it provides great continuous exposure whilst still allowing you to interact with your audience.
To build a proper social media strategy, you need to clearly identify your project's goals and advantages that you're going to highlight in posts, videos, or others. Additionally, assigning someone as a community manager is an important step for a successful SMM venture. A community manager can freely govern the social media place your project decides to pursue and can keep the whole ordeal clean and tidy.
Take a look at crypto projects that advertise on social media like Twitter, Facebook, Instagram, Discord, and others to get a good grasp on how this channel of marketing can be used successfully.
Business-to-Business Fund Pitching
Use LinkedIn to build successful relationships with other Celo-based developers and marketers. This strategy will allow you to exchange a part of your target audience for a part of theirs and stimulate good commerce practices in the future.
The best thing you can have as an up-and-coming crypto developer is to gain partners and friends in the community you decide to build your project. It will act as a free advertising channel that will stay going while both your businesses are still going.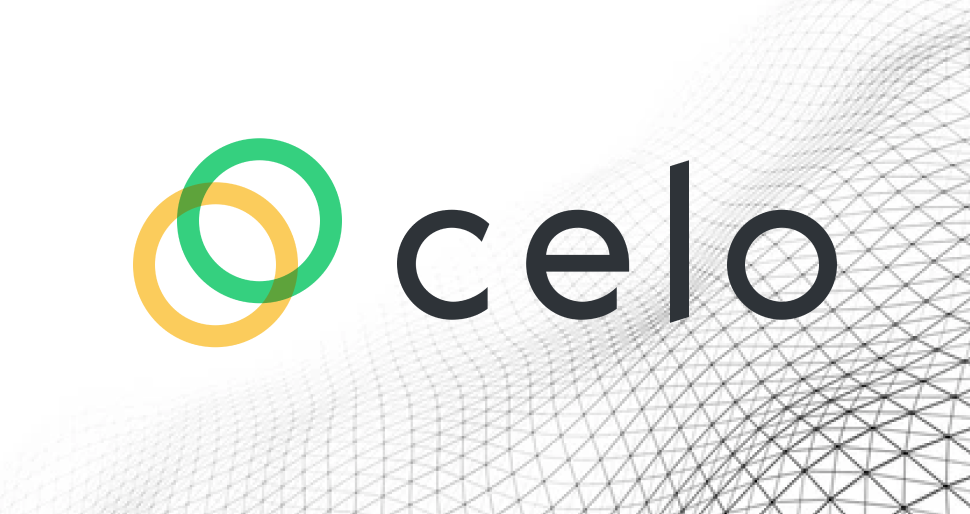 Crypto Project Reviews
Stimulate investors and users to leave positive reviews on sites like Trustpilot to generate additional exposure and build a good image. A vast majority of crypto users browse these sites in search of the next big thing, and getting started early on building up your reputation on such review sites can give you a huge advantage.
Performance Campaigns
Airdrop and Giveaways
Airdrops are especially effective at generating hype and reaching wider audiences because the tactic utilizes a native human's desire for free stuff. No one wants to miss out on a few tokens from a new project. If the project booms, then they're glad they joined for the airdrop. If the project flops, it's not a big deal since the tokens are free. This idea drives most internet users to attend giveaway events.
There are many places where you can advertise a Celo giveaway event, such as gleam.io.
Paid Traffic Opportunities
In your marketing campaign, you should also include more traditional ways of advertising, such as paid traffic ads. Services like Google ads, Facebook, Instagram, Twitter, and Reddit allow people to freely advertise products as long as they obey general ad guidelines.
Personalized ads are the name of the game currently, and paid traffic services provide just that. An internet user who's already interested in cryptocurrencies and new projects in the field is far more likely to invest in your Celo project than anyone else hence why services like Google ads will primarily target that audience instead.
Twitter Influencers
Consider contacting a variety of Celo spearheaders on Twitter to stimulate multi-channel advertising. A big part of the crypto community and the internet as a whole resides on Twitter, and results show that it is one of the best platforms to advertise innovative crypto solutions on.
To help you get started, here's a list of Celo influencers you should keep an eye out for:
Youtube Influencers
Crypto informational videos are abundant on YouTube and hence is a perfect opportunity for you to advertise. The hardest part about this type of advertisement, though, is picking an influencer right for you. The smaller an influencer, the more loyal their fanbase is. The bigger the influencer, the higher volume of engagement the ad will be faced with. Choose wisely with whom you advertise your Celo-based project.
Here's a number of YouTube content creators to contact for advertisements or ideas:
Long Story Short
Marketing a Celo project isn't hard. Especially if you consider the variety of Celo-specific tools at your disposal or select the right agency, you are free to advertise wherever and however, you want.
How you construct and follow through with your marketing plan is the crucial determiner of your project's success.