In case you haven't heard about cryptocurrency affiliate programs – they are becoming more and more popular by the day. Indeed, they are effective ways to reserve your seat at the next crypto bull run. If you're unsure about associate business plans or don't understand how they work – don't worry! Today, we'll be discussing everything that you need to know regarding this method of turning a profit.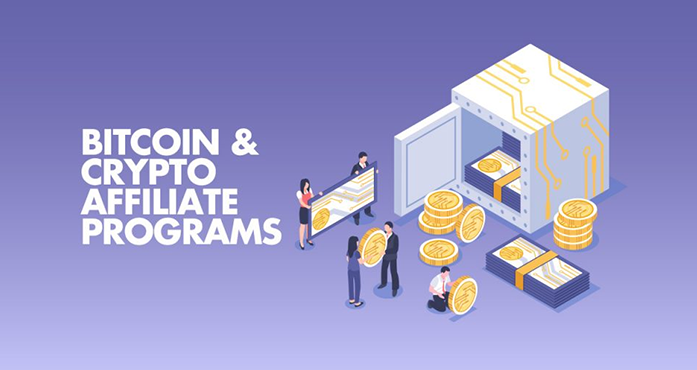 The digital asset industry is fast growing, with adoption rising dramatically regardless of the famous 'crypto winter.' Indeed, with record inflation and stability concerns littering the traditional financial systems, more and more are flocking to decentralized payment methods and digital assets as a means of protecting their funds. Moreover, they are experiencing benefits such as increased speed, lower fees, cross-border potential, and anonymity.
Indeed, there's pent-up demand that is likely to propel the industry into its next bull run, where we could see Bitcoin rocket past the 100,000 USD mark. So, what's the easiest way that you can earn via an associate business plan? Let's first explore the way in which such programs operate.
How Do Affiliate Programs Work?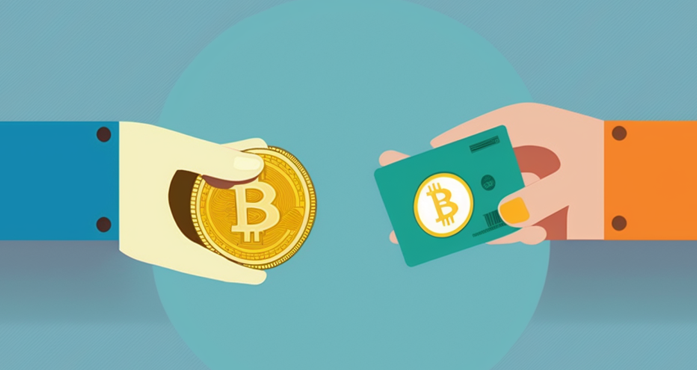 Associate advertisement endeavors are run by firms such as digital asset commerce in order to bring their target audience closer to using their tools and services. Right now, it's one of the top marketing methods for such companies. Indeed, the strategy has proven itself as an effective option for companies working in the trading sphere.
Through the associate business plan, participants can be rewarded for inviting their friends or advertising the project. One may think of it as a partnership agreement, where the partner agrees to advertise the project for associate shares and additional bonuses. If you help the platform get to a million registered users – you'll be rolling in it.
Programs assisting associate marketers have been around since the advent of the digital era and primarily use existing social networks such as Facebook, Instagram, and Linkedin as media via which associate links can be distributed.
This approach shouldn't be confused with Multi Level Marketing or Pyramid Schemes, in which there is no real product and the promise of earning potential through referrals is the primary alluring factor to the service.
When it comes to the digital asset associate business model, participants are offered unique benefits from the crypto company – these range from simple discounts such as reductions in fees on the platform to increased monthly APYs (Annual Percentage Yields) on staking endeavors. Regardless, the benefits offer fantastic residual interest potential to the associates while the platform or business gains increased exposure and usage.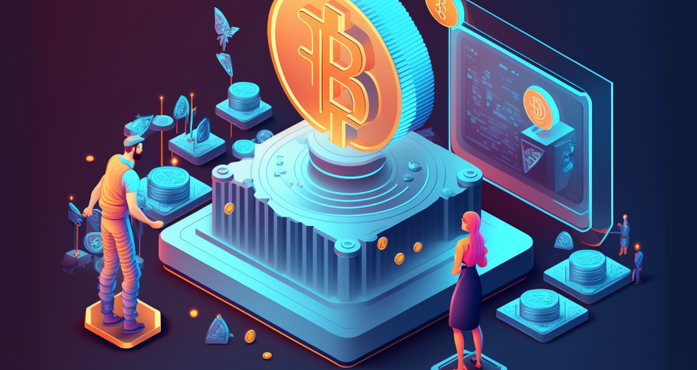 Such programs are ideal for those who don't like risk – for users engaging in associate partnerships, there are no initial investments required. These low risks required with the high potential returns on time spent are great.
Moreover, it's easy to join up, and no prior experience with cryptocurrency or the blockchain is required. When we talk about bloggers with large audiences on social media, such a program is especially profitable as it gives them a new way to monetize their associate network.
This is very important when we consider that platforms such as Instagram do not offer their influencers any direct form of income. Such a powerful method of monetization can be relied on for months as a form of residual interest, which allows affiliates to focus on endeavors that bring them the most emotional comfort.
The benefits are truly endless, but picking an associate business plan in a sea of thousands can be a tricky activity. How do you know which one is right for you? How can you trust the project that you will be advertising? These questions and much more lead to the need for a guide. In other words – someone that can hold your hand through the process. Luckily, we're experts, and that's exactly what we're willing to do. As a result, we've prepared a list of the best digital asset associate business opportunities that you should definitely check out.
The Best Crypto Affiliate Programs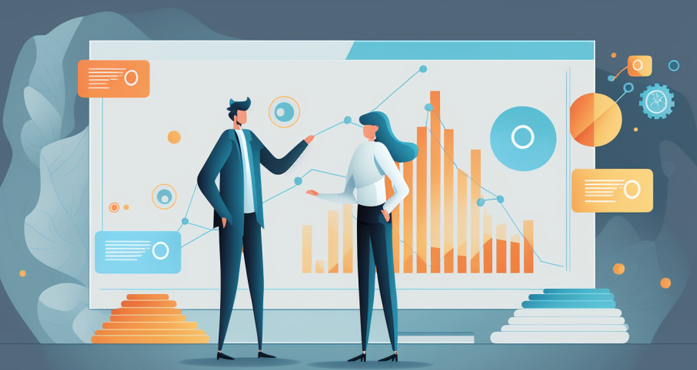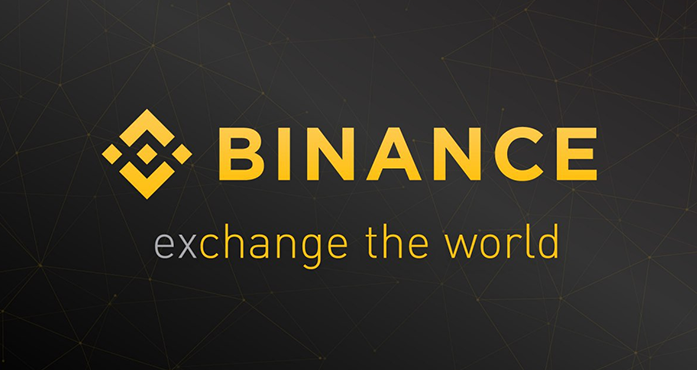 Everybody has heard of Binance, which makes it an immediately trusted name in the industry. In this regard, becoming a partner can be incredibly rewarding in terms of holding a highly-regarded reputation.
The platform also has a native token, BNB, that operates on the Binance Smart Chain. In addition to the token, Binance offers an ecosystem of products, allowing margin trading or derivatives trading, each of which partners are able to capitalize on through referrals.
The only barrier to entry is that Binance only onboards affiliates with 5,000 or more followers or subscribers. Indeed, not everyone can get onto the Binance partner plan, which adds to the prestige of being one.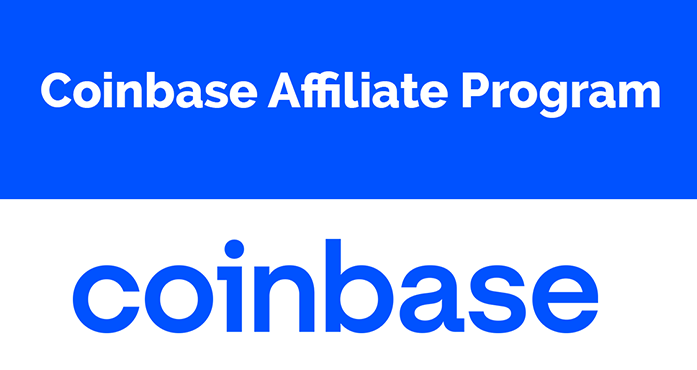 Coinbase, much like Binance, is one of the top industry dreadnoughts. It goes without saying that their associate business model is one of the most profitable out there for major bloggers, as it is often the first port-of-call when it comes to first-time users of crypto.
Coinbase offers record rewards for associates. 50% on all commerce expenses during the first three months that the referee uses the service. Moreover, there is no limit to how many times your link can be used. Indeed, referral rewards make Coinbase one of our top choices.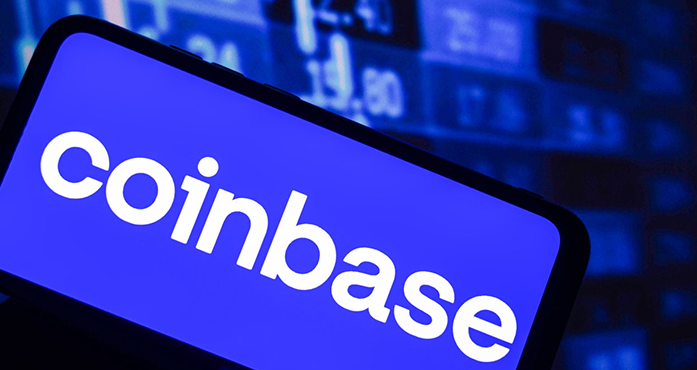 In order to get on board with Coinbase's associate business model, one needs to fill out the form on their website. As soon as the approval notice comes, you'll be able to send out a custom associate hyperlink to your partnership network without limits. Moreover, a range of tools will become feasible to you that assist you in tracking your performance when it comes to your partners.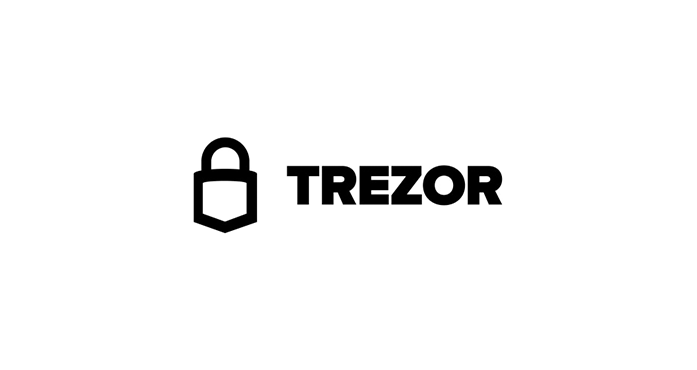 Next on our list is a name that we've already mentioned today – Trezor. This is a hardware wallet that allows one to store digital assets offline. We are mentioning Trezor because of its wonderful partnership business plan that allows one to monetize their associate network through a credible brand.
It's also very profitable, providing 12-15% of all expenses paid by the referee to the associate. Moreover, this fee can be paid back in Bitcoin, allowing one to earn on the upward volatility of the currency in the long run.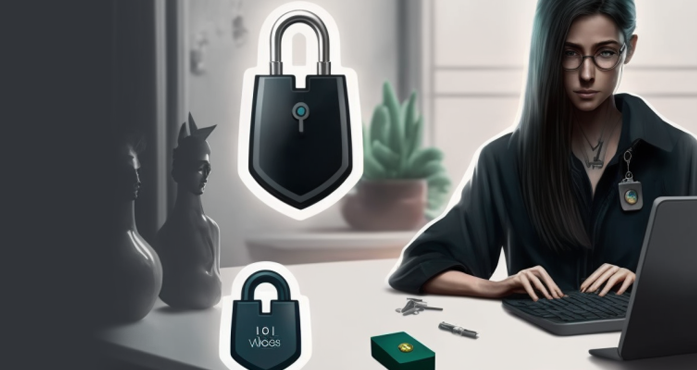 Hard drive purses are an easy sell, as they are the safest way of securing your digital assets. The only thing that should be kept in mind is there is no subscription fee, which limits the residual interest-earning potential for partners.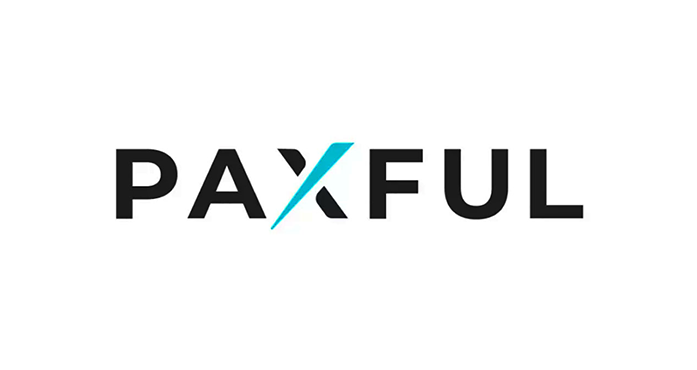 Paxful is a P2P (Peer-to-Peer) OTC (Over-The-Counter) commerce service where consumers are able to buy and sell Bitcoin in addition to large amounts of other cryptocurrencies. OTC services are often used prolifically by day traders who are looking to capitalize on upward trends in certain pairs.
Because of the high potential trading volume of users, currently around $25 million a week, associates can earn up to 50% of the transaction's commissions that are taken on transactions initiated by referees. Also, 10% is paid for second-tier affiliates, meaning that you can earn from the associates of your associates.
The key here is to build up a well-connected team of associates that can maximize your take-home.
Why the Cryptocurrency Market Is Ideal for Those Seeking Affiliate Opportunities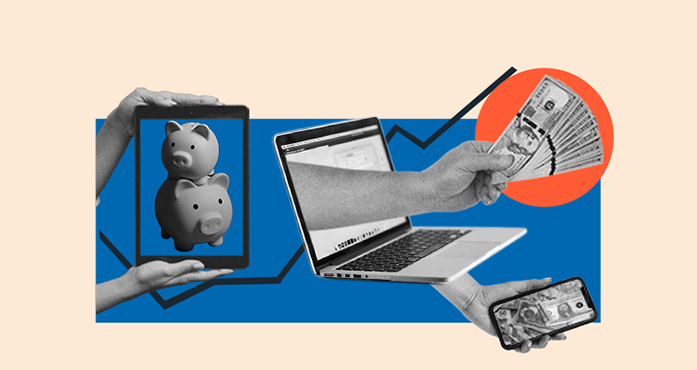 Of course, the benefits that we've covered today can be reaped through partnership business models in any industry, so why is the cryptocurrency market the best bet for someone looking to monetize on their following?
The first reason is that the crypto industry is a market that has seen a continuous trend of growth over the past decade. Of course, this has been volatile, but an upwards trend is still visible. When we consider the blockchain's role in the upcoming third incarnation of the web as we know it (Web3), there's no doubt that those getting involved now in developing their Bitcoin associate networks will be the breadwinners.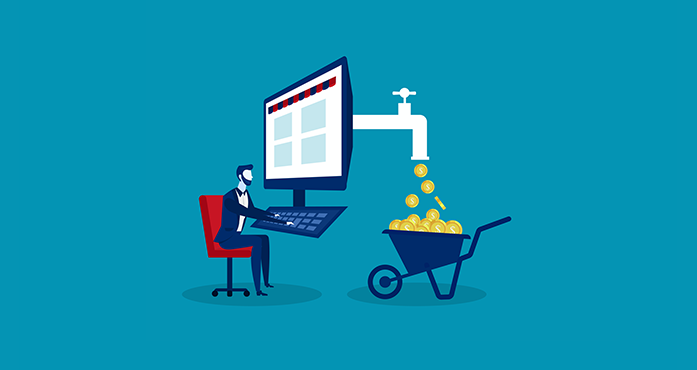 Secondly, crypto adoption is rising while the education gap is closing, and niche crypto companies are becoming mainstream. More and more people are becoming crypto-literate, which makes the onboarding process easier. More crypto wallets are being actively used than ever before, so people are likely to be familiar with the industry in which the project that you are promoting belongs.
Having said that, choosing the wrong partnership business model, then you could end up risking your money if you're looking to drive traffic through SEO. If you have a large following, you might risk your reputation if you become an affiliate of a less-than-savory project that turns out to be a rug pull – after all, the crypto industry is under-regulated.
Nevertheless, if you stick to the options on our list, your reputation will stay safe and sound.
Key Things to Remember
The cryptocurrency world and associate advertisement networks are still very much the 'Wild West,' with plenty to earn from gold but plenty of fools' gold traders out there too. Therefore, it's important to be savvy about the industry that you are working with. Make sure to visit resources such as Binance's Academy to make sure you know how to spot the red flags and how to avoid getting involved with shady projects.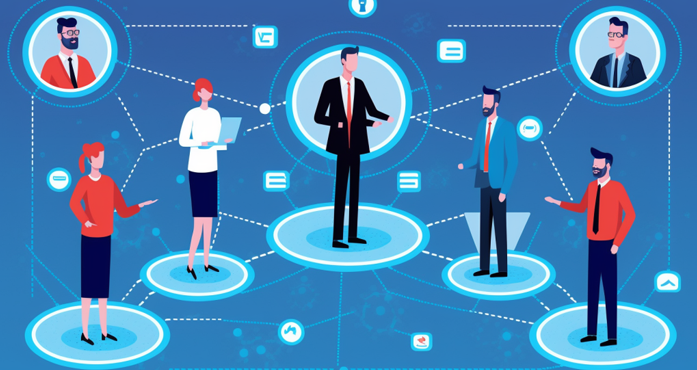 Moreover, you must ultimately refer your ass network to the platform for the right reasons. Ask yourself this question:
Am I participating in this referral program just to earn money? Or is this also a good option for my audience?
If you're just in it for the money, then it's likely you'll choose the wrong project and sacrifice your reputation as a result.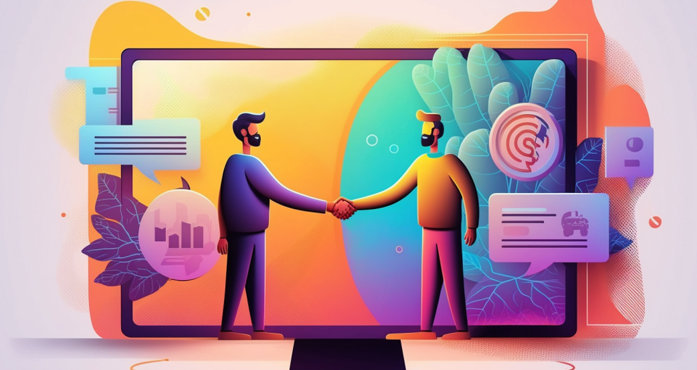 You should also remember that large exchanges such as CEX.io, BitPanda, and Binance feature in-house programs and don't work with any associate networks. Issues can therefore arise when you're trying to export data via API.
As a final thought, make sure you are actively utilizing crypto tax software to make sure you are paying the required taxes on your earnings.
How Can You Maximize Profit Through the Best Crypto Affiliate Programs?
The most important factor here is choosing a brand or partner that you believe in, one that you are willing to work with in the long run. Moreover, in this regard, you should seek crypto partnership business models that offer a long-lasting cookie life to ensure your referral links stay potent.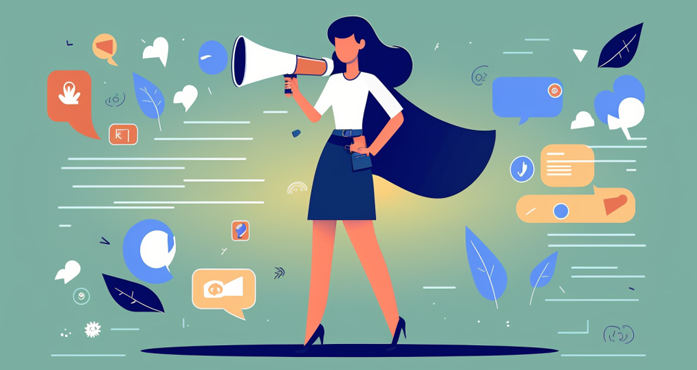 Moreover, utilize the whole spectrum of your social media power. Consider all of your platforms, even niche ones such as TikTok, Snapchat, or even something like WeChat, for the Chinese market.
Make sure that you have every base covered to maximize your visibility. You might wish to share promotional materials that have been offered to you by the company itself – after all, big-budget press releases and whitepapers go a long way to increase product confidence.
You might also wish to leverage Bitcoin partnership business models from multiple sources. In this sense, you will be able to recommend to your followers a suite of products that work together, such as an exchange and a crypto hardware wallet. In this way, you'll be able to earn on more than one front.
Conclusion
Overall, if you're looking for an easy way to capitalize on your following with a minimal up-front monetary investment, associate commerce models are the way to go. It doesn't matter whether you have a small following of 5,000 on Instagram or a 40,000,000 TikTok fan base – you'll be able to supplement your income.
Specifically, by engaging with firms operating in the world of the Blockchain, you'll be capitalizing on an industry that is growing rapidly. This means you'll likely get more referrals and, therefore, a higher income.
Remember when mobile banking came around? Imagine if you were in on that revolution and managed to get your affiliate link out to even 10 of your friends. Exchanges and crypto wallets are the mobile bank account apps of the future. So, what are you waiting for? Go get your referral links, become a crypto affiliate marketer, and start earning!