The transformative potential of crypto, especially Web3, has everyone across the globe looking forward to the major industry-changing events. Professionals, enthusiasts, and newcomers alike may all benefit from attending conferences on blockchain and Web3.
There are numerous Web3 events you can check out to study the latest technological developments, and you can find them listed here.
We've outlined some of the finest Web3 events you can find in 2023. Plus, since we're closing out this year, we've also added some fantastic 2024 options. Let's go through them one by one.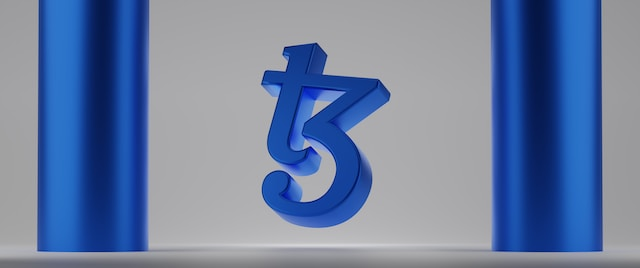 Korea Blockchain Week, 2023
Date: Sep 4 – Sep 10, 2023
Location: Seoul, South Korea
At Korea Blockchain Week, outstanding financial experts meet to debate, reimagine, and envision the future. Important figures will be giving keynote addresses at this intriguing Web3 occasion, and there will be expert-led debates and enough time for financiers and fans to network.
This year's 7-day celebration will be highlighted by IMPACT, a two-day event presented by FACTBLOCK and Hashed that will assemble key figures in AI, blockchain, cryptocurrencies, DeFi, and Web3. The primary event will include talks by experts, seminars, and fruitful social occasions where you can learn from world-changing professionals and innovators of tomorrow.
Blockchain Economy Summit
Date: Oct 4 – Oct 5, 2023
Venue: Dubai, UAE
The next item on our list is a worldwide occasion that assembles thought leaders to reimagine the world of finance.
It will be an esteemed occasion in the area, including cutting-edge debates, as well as various business prospects and specialists from over 80 nations.
The conference promotes an all-inclusive, comprehensive review of the interplay between blockchain, artificial intelligence, and digital currencies. The Metaverse, Web3, and DeFi are also covered in depth. Together, all members can work to ensure that these game-changing technologies are adopted and fully integrated into the worldwide market.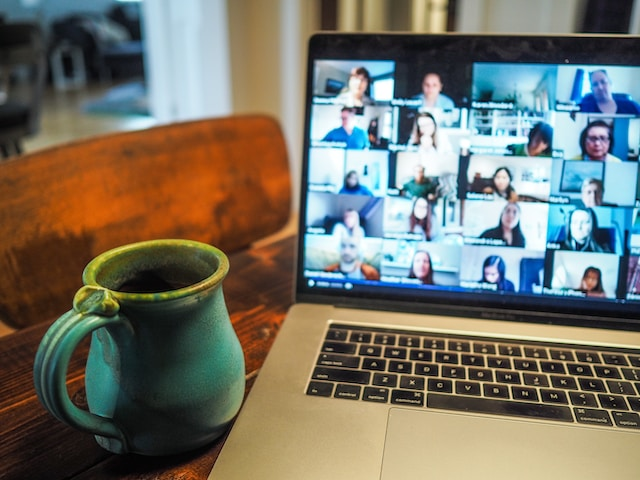 Finnovex Middle East 2023
Date: Sep 5 – Sep 6, 2023
Venue: Dubai, UAE
This month, Conrad Dubai will host this occasion. From the financial industry to B2B and software as a service, this occasion will cover it all.
Finnovex Middle East 2023 is a turning point, coming at an exceptional time. The occasion is an ideal setting for fresh ideas and a stage for introducing customer-focused services and products. Top business minds get together to discuss the fintech revolution's prospects, threats, and obstacles.
Over two hundred people are expected to be present at the meeting to exchange information. Sponsoring this historic event gives IT firms front-row seats to the financial revolution and an opportunity to network with key players in this field.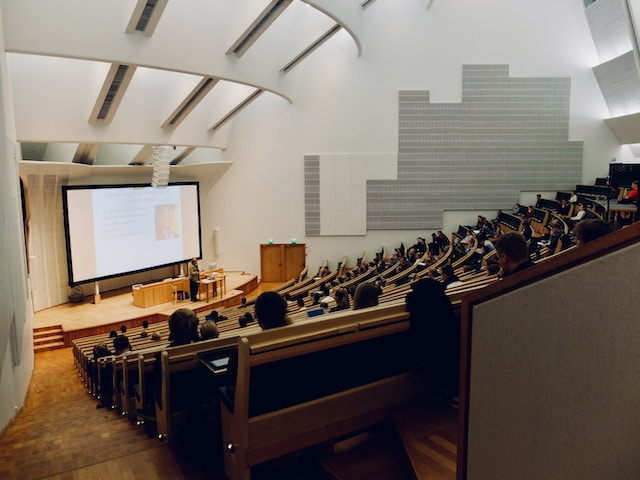 Zebu Live 2023
Date: Oct 5 – Oct 6, 2023
Location: London, UK
Zebu Live is a two-day event that gives an in-depth look at those behind Web 3.0. Its purpose is to assemble as many Web3 specialists as possible. To push for the widespread adoption of the technology. You can visit London to mingle with more than three thousand Bitcoin, DeFi, and NFT experts from all over the globe.
Three stages will include over 100 key speakers from powerful Web3 firms worldwide, established conventional companies venturing into Web3, and young firms.
There will be thousands of people watching the broadcast live on YouTube.
There will be Web3 specialists and fans from many areas, including business owners, marketers, programmers, commerce, and venture capitalists. The event intends to remove the entry barrier into Web3 by bringing and informing large Web2 native firms, TradFi businesses, and classic brands.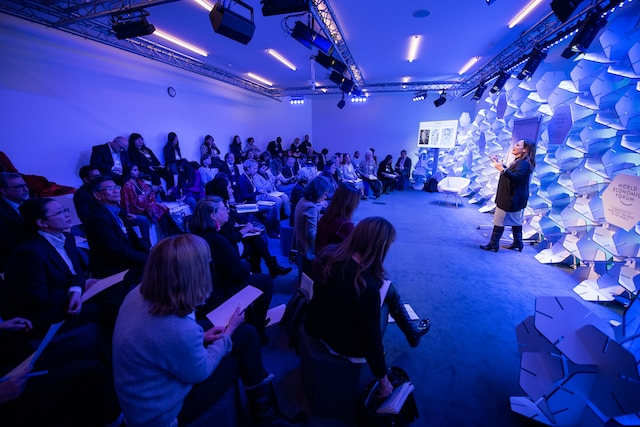 TimeStamp 2023
Date: Sep 11, 2023
Location: Singapore
The current situation of crypto regulations will be the primary point of discussion at this meeting.
The focus of this gathering has been on assessing crypto compliance in the modern world. Meanwhile, an open discussion on financial volatility and emerging trends is on the agenda. Those curious about the cryptocurrency sector in Asia should not miss these panels since they will include key players in the industry.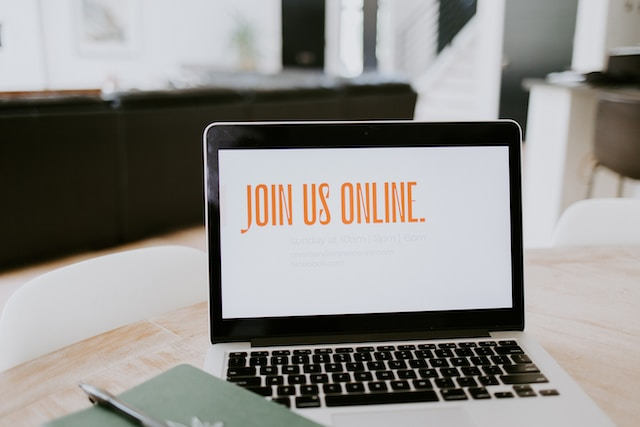 TOKEN2049
Date: Sep 13 – Sep 14, 2023
Location: Singapore, Singapore
TOKEN2049 is the biggest annual occasion, hosted in Singapore, and features keynote speeches from the CEOs and creators of the most notable Web3 businesses and projects. In doing so, they shed light on changes on a global scale and breathe a fresh and evolving perspective on Web3's many possibilities.
TOKEN2049 is an unprecedented networking platform for the worldwide crypto business, combining sponsors, business owners, programmers, and the international press.
The primary TOKEN2049 seminar spans two days, but there are dozens of pre- and post-conference activities, such as workshops, hackathons, and social gatherings, to participate in as well.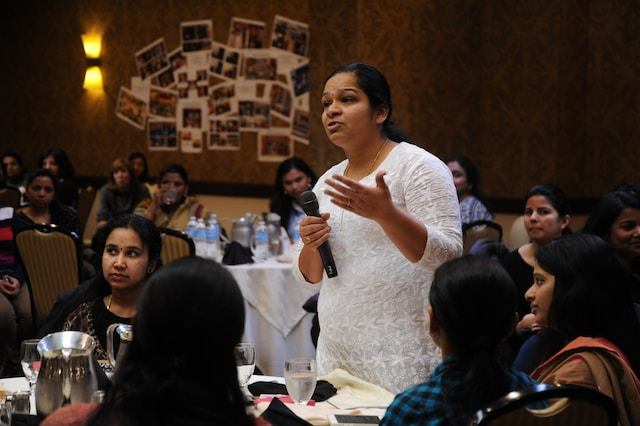 SmartCon 2023
Date: Oct 2 – Oct 4, 2023
Venue: Barcelona, Spain
With an entire weekend full of exciting programs and an exclusive two-day event in the center of Barcelona, SmartCon 2023 is another Web3 hotspot.
Here at SmartCon 2023, you'll find the industry developments making the Web3 dream a reality. It's an immersive event that helps guests network, try new things, and spark ideas.
Studying the Web3 infrastructure, you can check out the protocols and initiatives laying the groundwork on which all Web3 programs rest. Plus, you can see how Chainlink's many Oracle solutions serve to connect the Web2 and Web3 realms.
Here's your window to gain insight from the greatest and most innovative businesses and banks that are securing their Web3 infrastructure. You can also learn about state-of-the-art IDEs, libraries, and other development environments that boost programmer efficiency.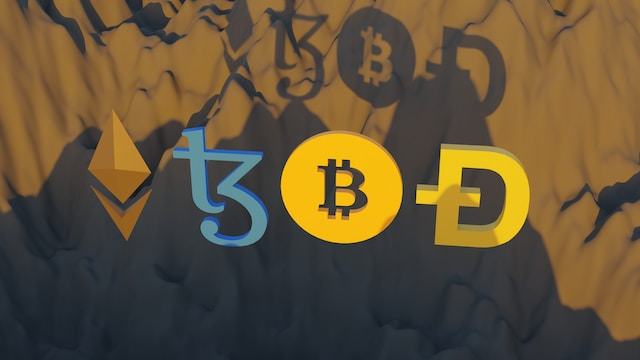 ABC Conclave 2023
Date: Oct 7 – Oct 8, 2023
Venue: Dubai, UAE
As Web3 develops at a rapid rate, ABC Conclave seeks to unite the most innovative minds and groundbreaking enterprises to chart the path forward for decentralized systems. Numerous seminars and debates take place during the meeting to encourage information exchange and business alliances.
At the occasion, guests would have unlimited access to celebrities and artists, allowing them to network and gain valuable insight into their respective fields. Many innovators and investors will flock to the Web3 event.
If the scheduled hackathon pans out, it will be a once-in-a-lifetime opportunity for anyone who has been keeping their skills under wraps. The point is to encourage the development and evaluation of novel ideas.
Blockchain Life 2023
Date: Oct 24 – 25, 2023
Venue: Dubai, UAE
At this event, leaders across the globe, including financial institutions, legislators, investors, company owners, and potential startups, will gather to debate and envision the Web3 of tomorrow.
Sessions presented by prominent figures in the crypto business will provide attendees with valuable info about the general destination of the market and other issues. There will be around 80 presenters sharing groundbreaking research and ideas on different topics such as Web3, Metaverse, P2P trading, and many others.
Attendees can connect with other professionals in the field, find exciting businesses to invest in, and find out the best practices for capturing the market with digital assets.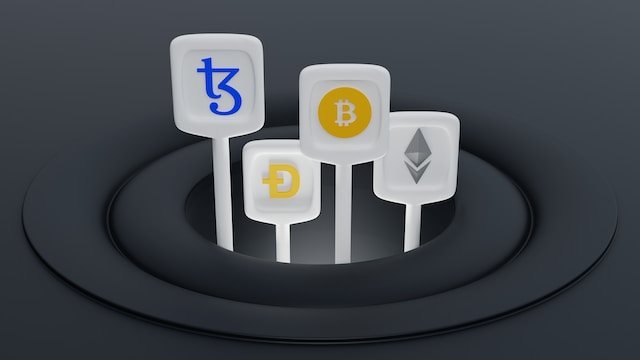 DEGameFi Web3 Conference 2023
Specialists, scholars, and pioneers in the Web3 field are at this event, making it the most special of its kind in the Caucasus region. There is a vast spectrum of attendees at the meeting, from programmers and sponsors to traders, all of whom are curious about recent shifts in this dynamic and quickly growing industry.
There will be socializing occasions, as well as presentations, debates, tournaments, and designated areas. Everything from DeFi and NFTs to governance, cyber security, and artificial intelligence will be on the table.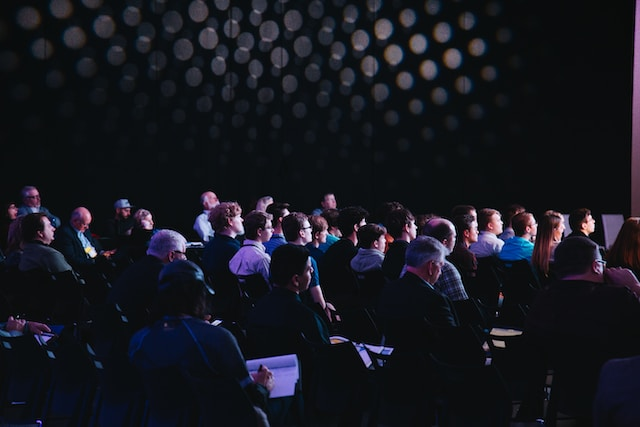 Some Anticipated Events in 2024
As we're coming to the end of 2023, it's a good idea to get a sneak peek at some for 2024.
Bitcoin 2024
Date: Jul 24 – Jul 27, 2024
Location: Nashville, TN
Bitcoin 2024 is a 3-day gathering that features many speakers, thousands of enthusiasts, and hundreds of cryptocurrency-related businesses. There will be talks on the display of Web3 businesses, blockchain gaming, a museum, theater, and more.
Every year, the event pulls participants from every spot of the globe to network, exchange ideas, and further improve their skills. About 150 speakers and over 2,000 businesses will attend the event in 2024. In Nashville, you may learn about and experience cutting-edge developments, novel activities, and exciting news. You can engage in different areas, such as:
Speakers' speeches
Courses like "Bitcoin 101" for newbies
pitch events, when businesses compete for investments
Discussions on the latest events, making connections, etc.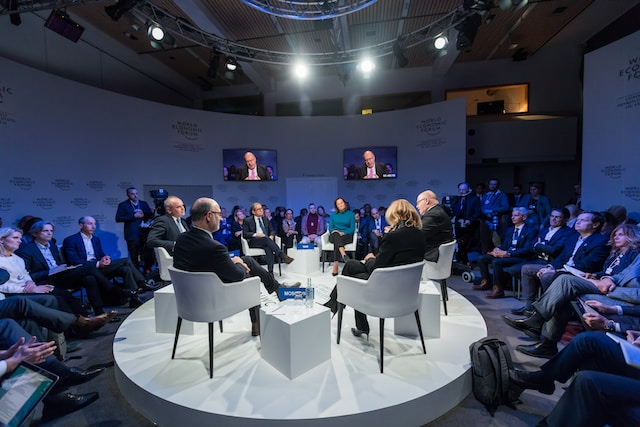 Fintech India Expo
Date: Jan 17 – Jan 19, 2024
Location: New Delhi, India
You can participate in the Fintech India Expo to network with leading organizations and get insight into cutting-edge developments in financial engineering. The forum includes a directory of Indian institutions devoted to studying blockchain technology, cyber security, and electronic banking. Establishing strategic alliances may help propel your business to new heights, so don't miss the opportunity.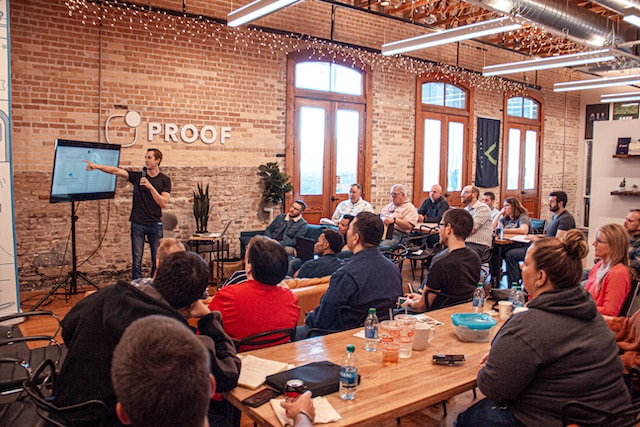 Paris Blockchain Week Summit
Date: Apr 8 – Apr 12, 2024
Location: Paris, France
The Paris Blockchain Week Summit (PBWS) is a can't-miss event. Around 270 presenters and 400 media members joined in 2022, making the total attendance +6,000.
The purpose of PBWS is to facilitate communication and cooperation among various participants in the ecosystem, such as:
startups
corporations
programmers
agencies and governing bodies
From April 8 to 12, there will be an event in Paris. Attendees can expect to meet new people, form new partnerships, and debate the state of the blockchain industry and its future throughout three days.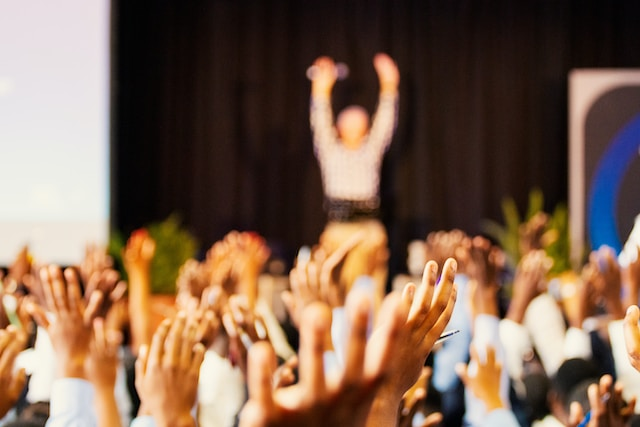 PAY360
Date: Mar 19 – Mar 20, 2024
Location: London, UK
In March, the Payments Association is holding the Pay360 event at its new location, ExCeL, in London. The event will center on PAY360's effort to improve its service for the payments industry.
The PAY360 event is where new business contacts are made, strategic alliances are formed, and new policies are announced. The event will have over 120 professional speakers and over 150 vendors. Don't pass up the opportunity to take part in this gathering.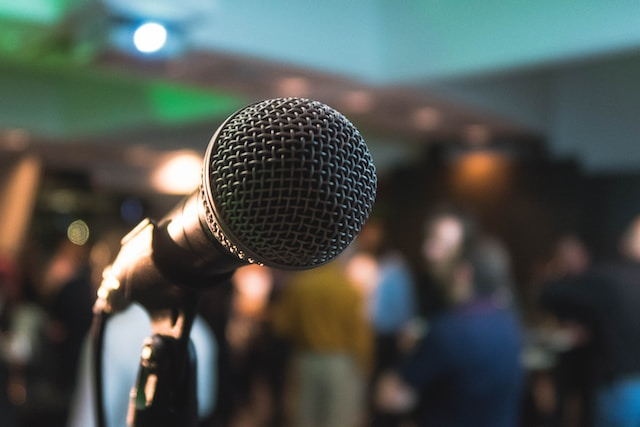 Consensus 2024
Date: May 19 – Jun 1, 2024
Location: Austin, TX
If you have any passion for Web3, Consensus is a party you must not miss. Lasting for almost two weeks, the location of the gathering is Austin, where you may link up with other professionals, learn something new, and have a wonderful time.
PitchFest is a side event during the conference where founders of new businesses may compete for investment. The primary schedule comprises speakers, informative lectures, debate forums, and after-parties. The speeches cover a spectrum of subjects, such as blockchain's potential, cryptocurrency legislation, web 3.0, and DeFi.
The goal of Consensus 2024 is to help programmers, financiers, business owners, and legislators work together to overcome cryptocurrency's most significant obstacles and unleash Web3's revolutionary potential.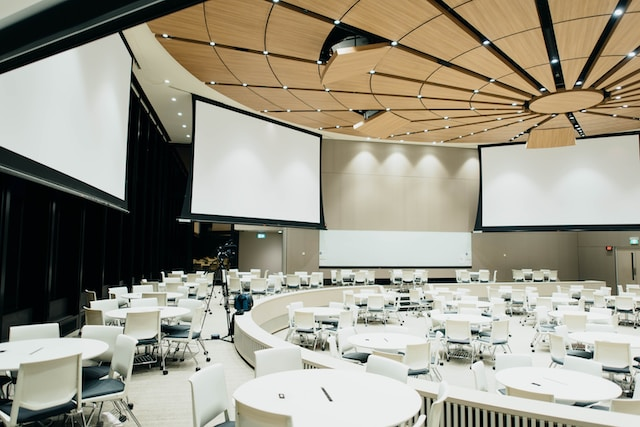 Are They Worth It?
In general, these occasions are great places to make new connections and grow your blockchain company.
But there's a lot more going on behind the scenes. You may learn more than just how to attract investors, establish communities, and promote your business by attending events, whether they are virtual or in person. Another significant perk is the chance to showcase your own enterprise or product to prominent figures in the space.
Overall, these are the benefits of attending a Web3 event:
Learning from inspirational speeches. It is always helpful to become familiar with the most recent tactics from top players if you are working on your own crypto project and trying to make a name for yourself in the business. Many creative players and computer experts have found common ground in today's blockchain economy.
Exploring novel ideas and innovations. The success of your project depends on your ability to stay on top of emerging technologies. If you look hard enough, you can find trustworthy partners or reputable vendors to form a cooperative relationship with. Every new encounter presents an entirely new opportunity.
Meeting new people and making connections. Again, the emphasis at Web3 events is on making new connections. You'll get the chance to network with influential people in the cryptocurrency business, pitch your product, and find out about cutting-edge blockchain initiatives.
Putting together your own little community. It is essential to have solid investors and grow your community while creating and growing your own crypto project. There are many opportunities to meet potential sponsors and earn their confidence at various industry events.
Speaking at the event. You should be prepared to share your original thoughts and innovative perspectives with the local community and foreign professionals if you want to get invited as a speaker. Speaking at a Web3 conference, despite the difficulties that may arise, is a great way to spread the word about your work and get new sponsors. Gaining backing from the global crypto community might give you a significant edge in the market.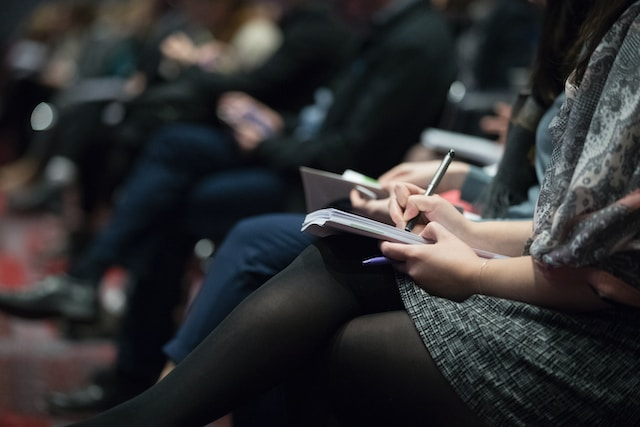 Finding the Right Web3 Event
If you merely type "web3 conference" in Google, you will see a long list of events, each with its own name, location, and website where you can purchase tickets. But let's face facts.
If you don't know what criteria you ought to use to evaluate the value of a particular technology event for your company, then these lists are entirely worthless to you. We've compiled a few pointers from our team to help you determine the factors that matter when determining an event's worth to your work.
What, then, should you be watching for?
The discussion point at the event
Material and presenters
Estimated participation (stats from prior years)
The event's status (as determined by reports in the press and internet reviews)
Location, entry fees, transportation, and hotel costs (it is essential to ensure that all company expenses are both manageable and acceptable).
Socializing opportunities (Every event is a stage for making connections, so it's essential to get to know the networking formats that planners provide, as well as the resources available; for instance, certain events have specific apps for organizing conferences and exchanging contacts, which are incredibly useful for attendees and participants).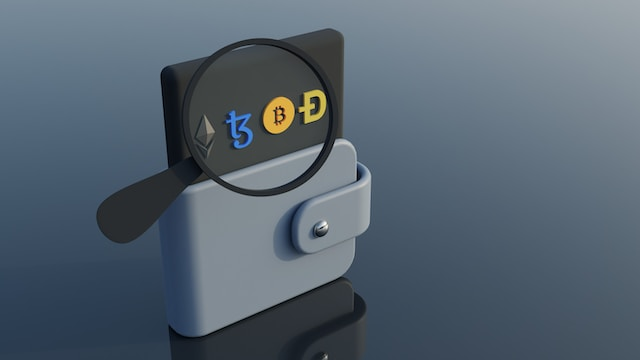 Who Goes to these Web3 Events?
Blockchain experts, Web3 entrepreneurs, marketers, and innovators are always on the lookout for novel business and financial prospects, skilled workers to hire, and clever alliances to form, all of which are common themes among all Web3 events.
Despite this, those who are not born into the crypto community but are instead transitioning into Web3 may benefit from attending, as they provide the perfect atmosphere for mingling with heavyweights and learning about the business firsthand.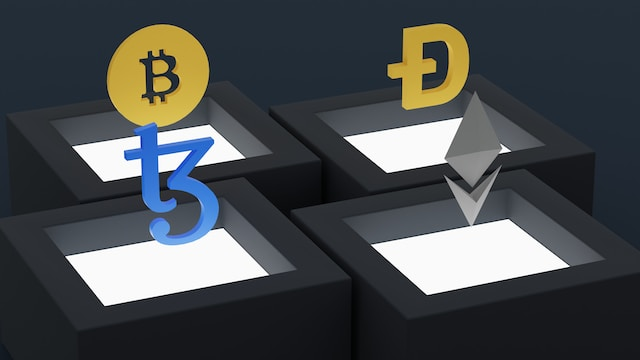 What to Do While You're There?
Attending a Web3 occasion can be an exciting and enlightening experience, offering unique opportunities to explore the world of decentralized technologies and blockchain. To make the most of your time on such an occasion, consider the following activities:
Take part in Talks: Collaborate with top figures and experts through keynote speeches, debates, and hands-on workshops. These talks can provide valuable info about the hottest trends, projects, and innovations within the Web3 space.
Network: Web3 occasions are ideal for networking. Connect with like-minded individuals, potential collaborators, and professionals who share your interests. Networking can lead to valuable partnerships and opportunities in this rapidly evolving field.
Explore Exhibits: Visit exhibition areas to discover cutting-edge projects, platforms, and startups. Get hands-on experience with decentralized applications (dApps) and learn about the latest developments in blockchain technology
Hackathons: If you have coding skills, participate in hackathons or coding challenges. These occasions offer a chance to showcase your talent and creativity while solving real-world problems using Web3 technologies.
Pitch Your Ideas: Many Web3 occasions feature pitch sessions where you can present your own Web3-related projects or ideas. It's an excellent opportunity to gain feedback and potentially attract investors or collaborators.
Socialize: Don't underestimate the power of informal networking. Attend after-parties, meetups, and social occasions to build relationships and share insights in a relaxed setting.
Stay Informed: Keep an eye on occasion schedules and updates to ensure you don't miss out on any crucial sessions or announcements.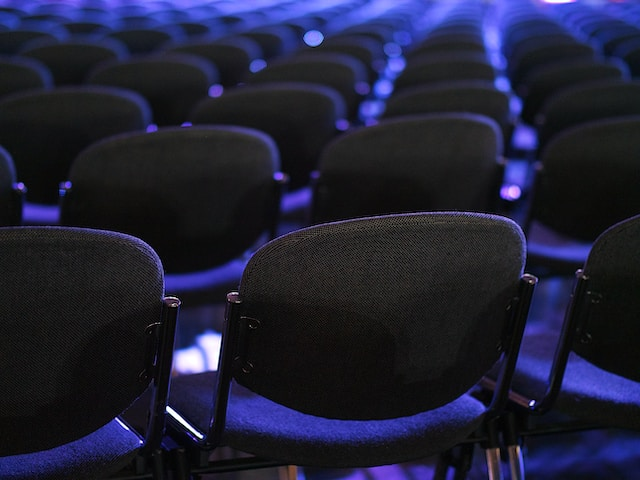 Bottom Line
With Web3's meteoric rise, it's more important than ever to become familiar with recent advances in the field.
One of the easiest ways to link up with different players in the ecosystem is to show up at relevant meetings and gatherings.
Web3 users could gain a lot from attending these conferences, as anyone searching for a new business partner can be found in such events.
So, you shouldn't pass up the opportunity to advance your project. Of course, if you need more pointers, our experts at ICODA are always available to help. You just have to get in touch.