It's very common for small and medium-sized firms to struggle with issues such as customer acquisition, brand awareness, social media platform selection, technological innovation, and content quality. Another area for improvement is the need for more money for a dedicated marketing team. On top of that, it might be tough to promote your business on your own. Hiring a marketing consultant may be the best course of action at this time.
A marketing consultant may help your firm grow by providing professional advice based on their experience. Consulting with an expert may help you save money, hone your marketing strategy, and move your business forward. If you need help getting your company off the ground or preparing for a new product launch, choosing an expert in marketing is a great option.
But how does a consultant work? And how do you find one? Here's a complete roadmap to finding the best consultant for your business.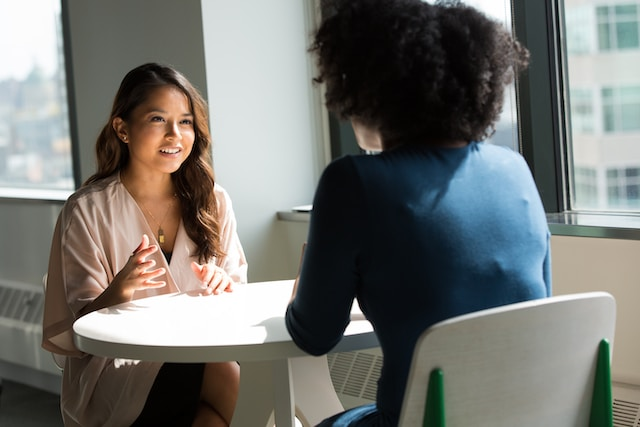 A Marketing Consultant's Duties, Explained
A marketing consultant is a third-party professional who advises businesses on strategy and execution in the realm of marketing. They investigate thoroughly and understand what the client needs. They provide the missing link between the failed marketing strategy and the one that is essential for success.
Consultants in marketing might work for themselves or an organization. Therefore, consultants' job descriptions shift from one organization to the next and from one project to another. It's because every company is different and has its own set of obstacles and opportunities.
Services such as SEO, content development, social media promotion, and more are just a few critical functions of a consultant. The services of a consultant may be invaluable when trying to design a marketing plan that will effectively target your target audience.
The majority of marketing consultants act as both strategists and operators. They keep an eye on the status quo and adjust the path as you go forward.
What is the Salary of a Marketing Consultant?
According to Indeed, a consultant usually earns an average yearly income of $62,000 in the US. This figure, however, differs based on the region in which they operate, the kind of companies who hire them, and their hourly or contract rate.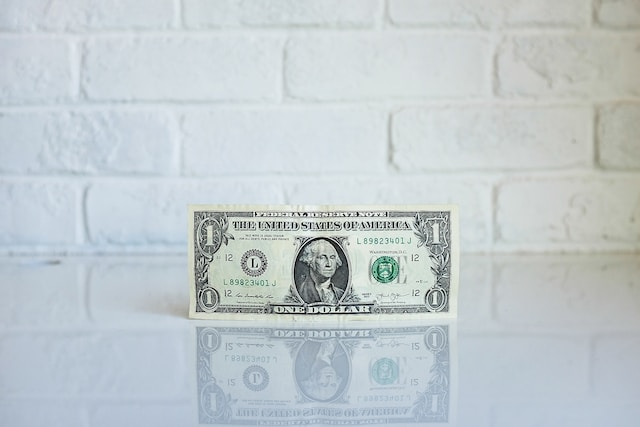 Why is it Fundamental to Find a Marketing Consultant?
Before we get into the specific skills and responsibilities of a consultant, you ought to know the why. Why should you hire a consultant for your marketing efforts?
Expertise
Many hours of a marketing consultant's day are spent doing just that. They know marketing inside and out and can quickly identify the best course of action, which will help you save both time and money. An experienced consultant's expertise with the channel or platform may help you avoid common pitfalls and maximize your return on investment.
Because of their extensive experience, they can help you optimize your current marketing strategy or steer you toward more fruitful avenues of promotion. Hiring an expert consultant might be a shortcut to marketing efficiency since they will handle the planning and analysis for you.
Helps You Stay Current with the Latest Trends
In-house marketers are typically too busy to keep up with the newest developments in branding theory, social media practice, content promotion, and search engine optimization. The reason for this is that these people are too preoccupied with their day-to-day activities to allow for any kind of growth or development. Therefore, most businesses will find that keeping up with trends is a problem.
The bright side is that marketing consultants put a premium on ongoing training so that they can provide you with the most up-to-date advice, tactics, technologies, and tools available. To do this, they read marketing magazines, keep up with online trends, and participate in industry events. After gathering this information, marketing professionals will help you put your strategy into action.
Costs Far Less than Employing a Permanent Marketing Expert
Although it may seem counterintuitive at first, temporary workers are often more skilled and cost-effective than in-house employees.
Hiring a permanent marketing expert is a risky move given the high salary, benefits, and taxes that would be required when starting a business. However, there is still a need for experts to fill this role unless the business owner is willing to devote a significant amount of their energy to marketing.
You may get all the advantages of having a dedicated marketing staff without having to pay their salary and benefits by outsourcing your marketing.
Guaranteed Delivery with No Hassle
Any marketing campaign, new brand, or updated website must be handled internally. You won't get the outcome you desire if you don't dedicate resources to it, and there will be delays and errors along the way.
Hiring a marketing consultant may relieve stress and free up your time since you know the work is being handled by an expert. This frees you up to concentrate on other, more pressing matters inside your company.
Time spent researching and learning every aspect of marketing may be saved significantly by employing a marketing consultant. Instead, you'll be free to concentrate on your customers and expand your company.
Provide a Fresh Perspective
When you're too close to the business, you can easily ignore vital aspects. Having a fresh set of eyes on the planning and consultation stages might help you see problems and identify possibilities.
Whether you already have a dedicated marketing team in place or are just starting, working with a consultant may provide you with a valuable, unbiased perspective.
When you have an intimate familiarity with a subject, it might be difficult to step back and see the bigger picture. An objective viewpoint guarantees that you invest resources in the proper channels and marketing methods.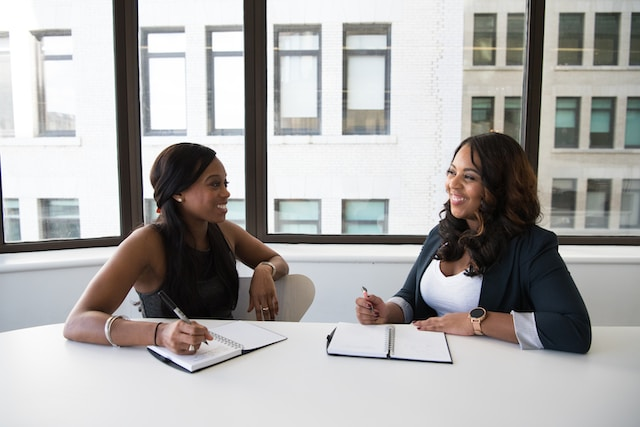 Seven Key Areas to Cover as a Marketing Consultant
Ultimately, a marketing consultant is an expert marketer who works on a project-by-project basis.
They're ideal for businesses needing help with marketing efforts but can't afford to hire someone full-time.
Also, the duties of a consultant change with the services they provide. A consultant may be excellent at developing solutions but not have the personnel and equipment to see them come to fruition.
For the most part, these responsibilities fall on the shoulders of any average consultant:
Understand Business Goals and Study the Market
A consultant's first order of business is to study their client's industry and learn as much as possible about it.
It's simple to fail at marketing if you go into it without any preparation. This is particularly the case if you don't research the firm, its industry, and its strategic requirements.
In order to do this, the consultant collaborates closely with key decision-makers such as the CEO.
After that, the consultant dives deep into the market to learn about the customers, discover expansion opportunities, and confirm the routine requirements. However, the consultant may not need to do original market research if they have substantial experience working with clients in the same industry.
Develop and execute a marketing plan
Any good marketing expert should be able to do this effectively. A consultant can be defined as a "jack of all trades." They have expertise in both traditional and online marketing strategies.
After learning about the company, the client's needs, and their target demographic, they collaborate carefully with their clients to develop a marketing plan.
The main action plan includes the following:
Industry research
Target demographic analysis
Understanding company objectives
Budgeting
Analyzing the competition
Pricing strategy
Create Advertising Materials
A marketing consultant's duties also include creating (or at least overseeing the creation of) promotional materials.
This is when a marketer's copywriting skills really shine. Still, a competent expert may also participate in the actual visual design and recording phases.
Some outputs are:
Promotional landing pages
Articles for the firm's blog
Catalogs
Ad concepts for social media
That's, obviously, just the beginning. It is possible for a client company to request that its consultant provide additional resources.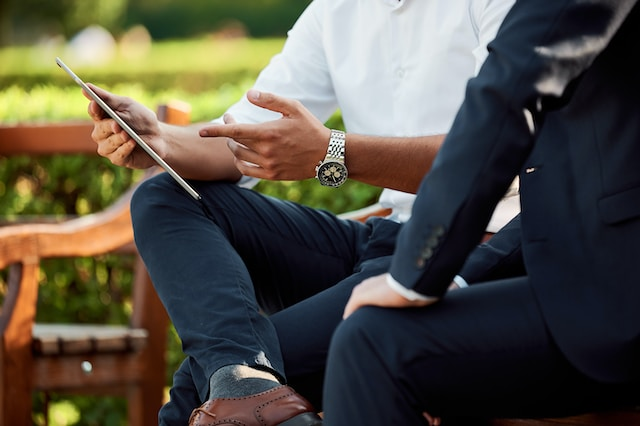 Manage All Marketing Tasks Together
Even if a marketing consultant is a master of several different skills, they still can't handle all of the marketing initiatives themselves. Therefore, the consultant looks to the staff or freelance artists, PR pros, and analytics. The consultant sets a clear project timetable and works with the relevant groups to stick to it.
Asana and Monday are just a few of the team-working apps that will come in handy here, but you'll also need excellent communication, direction, cooperation, and time management skills.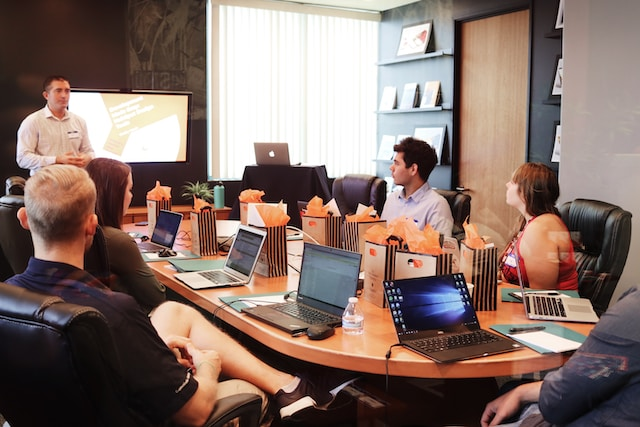 Ensure That Everyone in Your Company Hears Your Brand Message
Business marketing will not be a complete success unless all workers (or even all relevant divisions, notably sales and marketing) have a firm grasp of the company's primary goal, fundamental values, and target audience.
This is where the consultant marketer steps in to do some internal marketing, which heavily depends on the company's culture. The consultant's power in this context may be limited, yet they still contribute to developing and implementing an internal marketing plan.
The consultant makes sure that everyone in the company understands the brand's message. This is important since it helps keep people interested in their work and also makes them become genuine brand evangelists.
Examine Marketing Data and Report Findings to Clients/Stakeholders
A marketing consultant's services typically consist of the following: research, strategy development, plan implementation, and analysis and reporting on the results.
There is a lot of responsibility but also a lot of reward in this position. Any good consultant knows that they must take responsibility for their job and show their worth. They must also provide a rationale for the cost. To do this, they focus on several KPIs in the overarching marketing plan.
Depending on the needs of the client firm, the consultant can give periodic reports and present them to the CMO, CEO, chairman, and/or the overall board.
Develop Innovative Marketing Plans While Improving Existing Ones
A good marketing consultant goes above and beyond to come up with strategies that will continually improve the company's advertising campaigns.
To do so, they need to spend more time finding new markets, deciding how to enhance the current approach, and suggesting tools that could be helpful in marketing automation.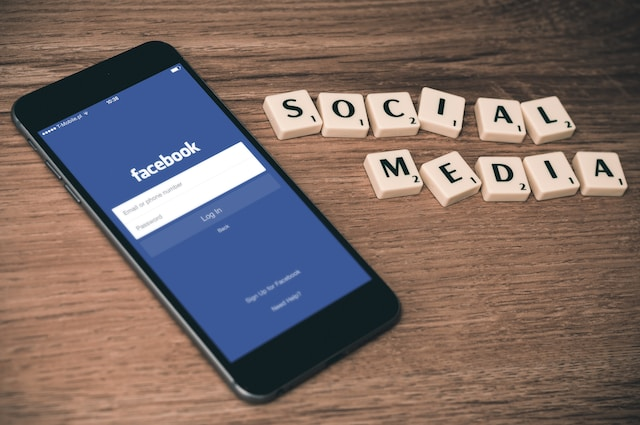 Key Skills of a Consultant
In order to do their job well, the marketing consultant has to have the following abilities and skills:
Research & Strategic Planning
Market research, competition analysis, brand analysis, and understanding client profiles are all essential tasks for this expert. The expert must be able to strategize the study, carry it out, and use the findings to increase the company's profits.
In addition, it is essential for the success of any marketing strategy to have the skills to design marketing activities, manage the execution process, and define key performance indicators.
Expertise in Free & Paid Ads
The consultant has to be an expert in both organic and paid types of advertising. You can expand your client base and exposure through organic sources like search engines, social media, and paid ads by engaging in many kinds of content marketing plans. Paying for promotion on channels like Instagram, Twitter, and PPC (pay-per-click) ads in search engines is essential if you want to reach your target audience.
YouTube marketing, email marketing, and influencer marketing are a few other options that can be either free or paid, based on the strategy you pick.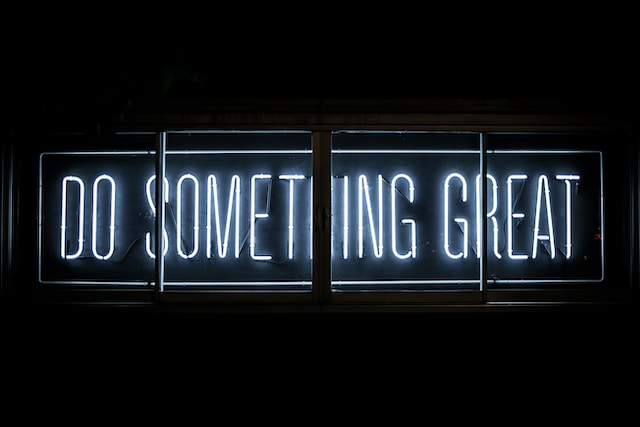 Technical Abilities
Expertise with Google AdWords, Semrush, and other analytic tools is essential for providing digital marketing consulting services. Other platforms, such as Facebook, Instagram, Linkedin, and others, may also be used. Consultants should also have experience with content management systems (CMSs) and marketing automation platforms on the cloud.
Leadership & Empathy
In most cases, these abilities are ignored. Listening, on the other hand, is crucial to understanding the client's existing condition, challenges, and desired outcomes. It's critical to put yourself in the customers' shoes in order to provide helpful advice.
Candidates must communicate well at all levels, including outside parties, internal divisions, and teammates.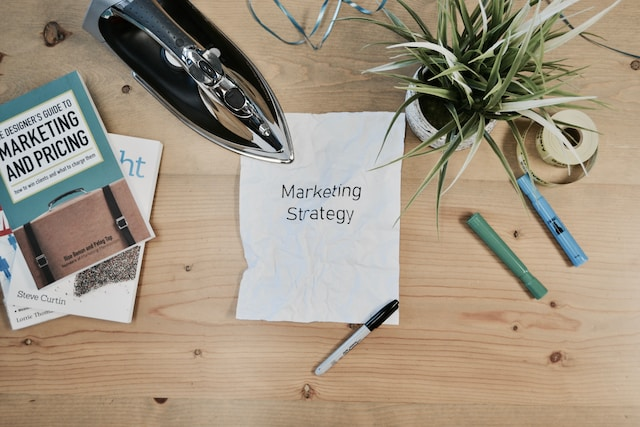 Bottom Line
In the realm of business, a marketing consultant wields strategic prowess that can elevate your brand. From targeted campaigns to market analysis, their expertise fuels growth. When seeking one, prioritize compatibility with your company's vision, a diligent selection process, and a track record of success.
Ready to propel your business forward? Don't hesitate to explore the services of ICODA, a renowned platform connecting businesses with top-tier marketing consultants. With the right consultant by your side, the path to success becomes clearer, strategies more effective, and growth unstoppable.
Embrace the power of expert guidance with ICODA today.