In September 2017, Chinese regulatory authorities disallowed initial coin offerings and cryptocurrency transactions in the country. In the immediate aftermath of these new restrictions, it is safe to assume that China is trying to control blockchain technology and its effects on the nation.
However, the reality of China's ties with blockchain technology and crypto is much more complex than that.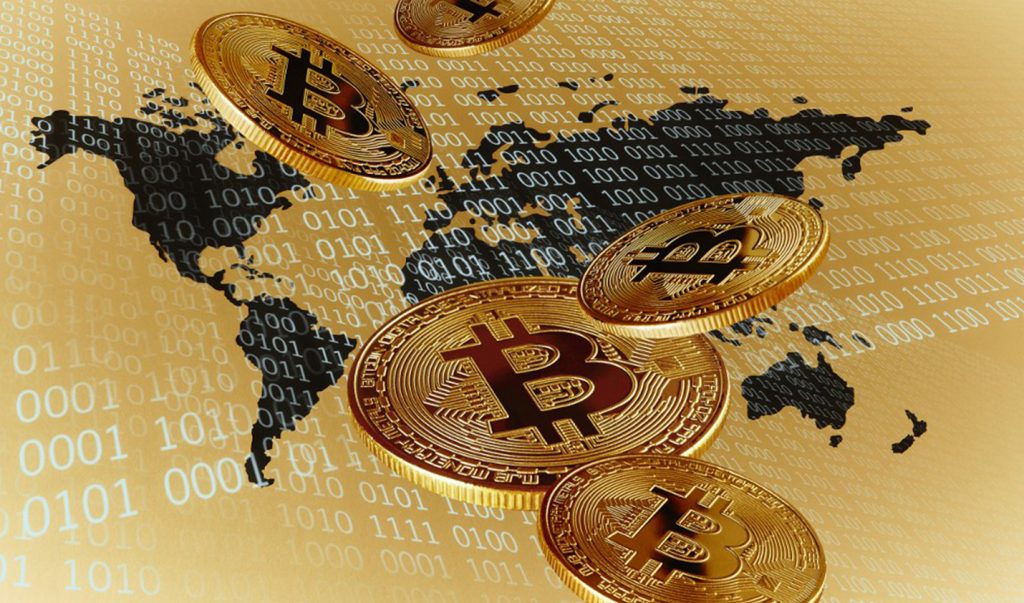 President Xi Jinping Stance on Cryptocurrency
In October 2019, Chinese President Xi Jinping gave a speech saying the country needs to "seize the opportunities" presented by blockchain, in what appeared to be one of the first instances of a major world leader backing the tech. China's government understands that blockchain technology has massive potential.
Millions have been invested by the government and Chinese corporate entities in blockchain technologies. Behind the sanctions and restrictions that have gotten a lot of attention from the news media, China is discreetly establishing a comprehensive blockchain infrastructure to sustain and implement the distributed ledger technology.
This shows that the Chinese government is well aware of the economic implications of this revolutionary technology. Whereas government control is a major determinant, targeted and tactful investment in hardware and marketing projects is allowing it to become one of the world's first big economic sectors to integrate blockchain.
The consequences in the coming years for the cryptocurrency world are immense if China's long-term strategies take hold.
Chinese Government Stance on Cryptocurrencies
China has a stronghold in cryptocurrency mining, investment, and analysis. Blockchain has infiltrated cultural zeitgeist more than anywhere else in China.
Millions of individual investors decided to buy into Bitcoin before China disallowed trading. Additionally, initial coin offerings and numerous coins have seen tremendous growth in the Chinese economy.
Chinese investors have a substantial chunk of the world's total cryptocurrency shareholdings. China is also the center of crypto mining in the global economy.
It is home to low-cost power facilities, local manufacturing facilities producing advanced processors, and cost-effective workforce to manage infrastructure. The vast bulk of Bitcoin mining still emerges from China although this may change in the future.
China has traditionally eclipsed the market for digital currency. China is home to several Bitcoin investors who have got in early and are now making a ton of money. These early adopters make sure that a certain percentage of their earnings is invested back in new projects.
They are also expanding into foreign real estate investments and new startup development projects. As this wealth proceeds to be redistributed, Chinese crypto influence continues to increase.
The Chinese government has taken action to safeguard investors and clean up risky investments in the finance sector partly because of the overwhelming number of retail investors pumping their cash into crypto.
Apart from blockchain, the Chinese government has been trying to battle a plethora of shadow banking organizations offering unchecked, high-interest loan payments to speculative investors in the most recent investing trends. These variables were the main motives for China's national crackdown on initial coin offerings and funding, which went into operation in September 2017.
The current regime also had a clear financial interest in safeguarding the yuan and retaining control over the commercial and economic factors of the nation. Cryptocurrency is an opportunity to shift value across borderlines, beyond the direct authority of regulatory agencies.
In the last few years, Chinese authorities have been actively monitoring and restricting the outflow of resources from the country. Limiting access to cryptocurrency was a direct way to minimize the outflow of wealth as well.
Further imposition of the restrictions came in February 2018, as China implemented the ban on operations and involvement in any cryptocurrency transaction whether international or domestic. In legal terms, Chinese investors now have very restricted access to crypto assets.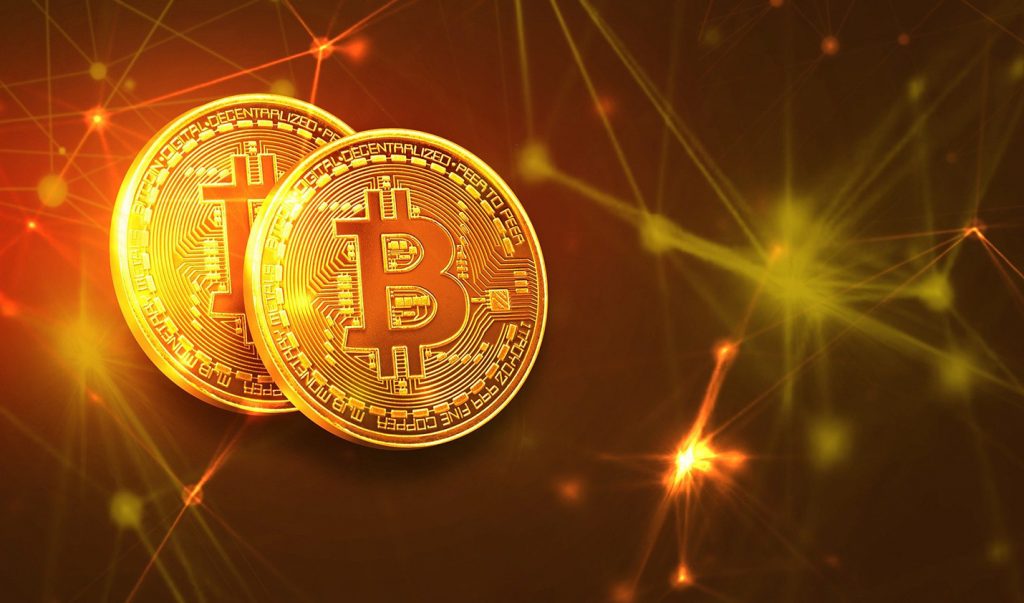 Digital Currency in China
Presently, the only way to obtain a cryptocurrency is via peer-to-peer transactions. As of August 2018, even those exchanges are being affected by the latest blanket ban on all operations involving cryptocurrencies.
The string of new policies and regulations indicated that the national government wants to monitor as much as possible the activity and growth of the blockchain industry in China. Projects that do not generate national wealth or are beyond the traditional financial system will be more closely monitored by Chinese authorities. In the wake of modifying regulatory requirements on crypto trading, China has also lately placed restrictions on cryptocurrency mining. In the initial days, China was a clear preference for mining farms. Reduced electricity prices were the driving force for miners, alongside relatively inexpensive manufacturing facilities and high-efficiency mining equipment.
As such, provincial governments were glad to support Bitcoin miners at first because they used surplus energy from hydropower plants. As state sentiments towards cryptocurrency exchanges have become progressively unfavorable miners have started to look at other long-term destinations.
Increased expenditure on electrical power is certainly one of the most pressing concerns of the Chinese government. Even so, the imposition of mining restrictions also fits into the bigger context of fiscal control.
Cryptocurrency has traditionally been associated with fraud and money laundering in China. Instead of trying to legislate Bitcoin as well as other digital currencies, the current regime has made the decision to close down operational activities. China has prohibited almost all cryptocurrency practices, from mining to trading.
Future of Blockchain Technology in China
The Chinese government is monitoring the blockchain industry quite closely, which is evidenced by their official rankings of different cryptocurrencies. Blockchain provides transparency to a transaction. It's really secure, too.
For these purposes, the Chinese administration is actively engaged in blockchain as a platform to help record, safeguard and regulate Chinese monetary activity. Of course, a centralized body running and regulating a blockchain entirely eliminates all or most of the decentralizing blockchain advantages that were initially intended.
While it's obvious that the government does not want to close blockchain down entirely, it appears like the aim is to leverage the potential of blockchain networks. By restricting Chinese consumers' accessibility to blockchain and aggregating blockchain content, the government may determine how to enforce it. Consequently, the aim is for blockchain to support the needs of the Chinese government instead of obstructing them. The government's role in blockchain is ideologically opposed to the accessibility, accountability, and decentralization of this technology, but this has not prevented them from engaging extensively in a modern way to protect and track the Chinese economy.
It is no mystery that the country aims to conquer this latest field of commerce. The state is publicly financing blockchain projects, both inside the government and private businesses. The People's Bank of China, the nation's national bank, is actively creating a decentralized blockchain cryptocurrency. If introduced, China's national currency will depend on the blockchain ledger for interbank payments and exchanges. The national bank will run the monetary system as a closed blockchain, maintaining state power over fiscal policy and at the same time receiving the accessibility and productivity advantages of blockchain. Virtual currency is also easily traceable, which makes it easy to track usage and reduce corruption, counterfeit money, and financial fraud. Small scale exchanges are already conducting very restricted early trials.
This proprietary blockchain will allow the Chinese authorities access to all sorts of details on operations in the region. In addition, based on how resolution is established in the private blockchain, it may allow the government to control exchanges and the currency to its own preference. Of course, the country already works the same way with consolidated databases and an influential central bank. A blockchain, though, would establish a permanent archive of payments and distortions that would be more complicated to offset than a conventional closed ledger.
It is apparent that the administration sees an immense promise in the blockchain. Influencing the blockchain software business will add a great deal of economic resources to China. It will also raise China's strategic influence in the region and across the globe. Since blockchains are international and decentralized, being a leading creator and producer of blockchain systems and components would make China a central player in the global marketplace in the future.
This trend for business blockchain growth can only continue. Provided that China's two biggest firms, Tencent and Alibaba, the largest and second largest companies in the country are making huge strides, the outlook appears promising for China to stay at the forefront of technology of blockchain systems. In time, the advantage might transform China into a blockchain based superpower. Expertise, money, and networks can aggregate and expand on each other over time.
It is evident that China's blockchain priorities are not for a decentralized system. The nation hopes to lead growth and study in blockchain so it can achieve greater leverage over networks and applications based on government-backed private blockchains to create a global blockchain. There is a direct contradiction between the open and decentralizing objectives of a major fraction of the blockchain ecosystem.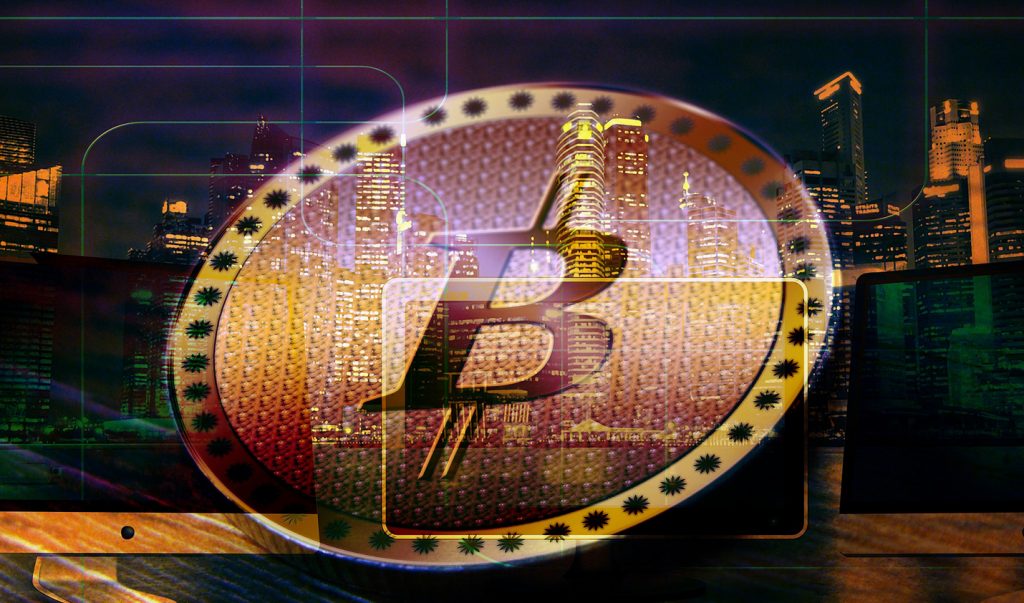 Final Thoughts on China Blockchain
Restricting cryptocurrency technology while making tactical acquisitions in blockchain initiatives is China's effort to optimize leverage of the blockchain environment while mitigating danger. The state has portrayed virtual currencies as a disruptive force on civilization, rife with scams and encouraged manipulation.
Even so, the same administration understands that the technology that powers these currencies is strong and could constitute the framework of their financial future. Through corporations and government funding, China's position in the blockchain industry will be considerable in the years ahead.