Most of the crypto space prefers to follow the latest industry news on Twitter. This is the right choice to always be aware of what is happening. Instagram, one of the most popular social networks in the world, is traditionally perceived as something frivolous. But still, it's not just bloggers, party stories, and a vanity fair. Members of the crypto community also have their own pages. Here you can find out the latest news of the crypto space, laugh at a new meme about bitcoin or find out how Anthony Pompliano is quarantined. ICODA has compiled a selection of crypto Instagram accounts of the crypto world. We have conducted our own research on Instagram. You can find bitcoin traders, crypto influencers, trade news, top bitcoin traders. In it, you will see the leaders of the crypto community, crypto trading, news, humorous pages, crypto memes.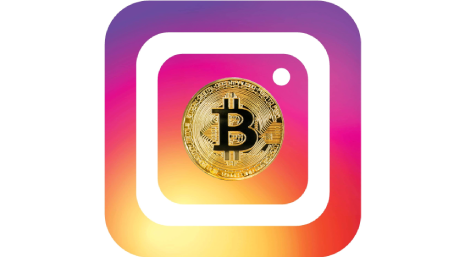 Stages of Increasing the Popularity of Instagram
Studying the phenomenon of Instagram popularity, it makes sense to turn to the history of the service. With an audience of 1 million people, a couple of months after it was first introduced to the App Store, the famous app now collects 1 billion users every month, which was officially announced in the summer of 2018, and Mark Zuckerberg reported 500 million daily views of Stories in early 2019. The results of the social network promotion are impressive!
The whole history of the application is a series of gaining new fans, except for the loss of almost a quarter of accounts at the end of 2012. The annoying "incident" was connected with the announcement that Instagram can use photos uploaded by users at its discretion.
But the management of the service behaved quite competently, reformulating this rule and declaring that it meant something else. This is the best fit.
The Reasons for the Phenomenal Popularity of Instagram
Knowing the milestones of the service's development and social prerequisites, we understand why Instagram is so popular and for what reasons it is predicted to succeed in the future:
Visual format. Audiences of the 21st century are frankly too lazy to read long texts. Pictures are always more interesting.
Conciseness. You can't swing here, reasoning on this or that topic. The service limits the size of text descriptions, and no one will read for a long time.
Ease of working with the application. Any photo can be uploaded literally in two clicks. There are all kinds of editing tools. Using them takes an extra couple of seconds. If something doesn't work out, there are a lot of instructions on the Internet on how to do what.
Elements of the social network. Comments, messages, hashtags, likes — all these attributes of familiar social networks, without which we can no longer live, and these options are present in Instagram.
An opportunity to show yourself, your creativity (work, hobbies) to a wide range of people, to the whole world. Thanks to hashtags, a great find taken over from Facebook, everyone will find content to their liking or find their followers.
The regular update. From square photos with a small resolution to full-format photos and illustrations, from 30-second videos to Instagram TV and Reels services (tested since the summer of 2020), from several publications a day to unlimited posting in Stories— such development only adds the location of users to the service.
Promotion of goods and services. Bright photos, collages, short appeals, interestingly designed illustrations are a working way to promote an online store or brand.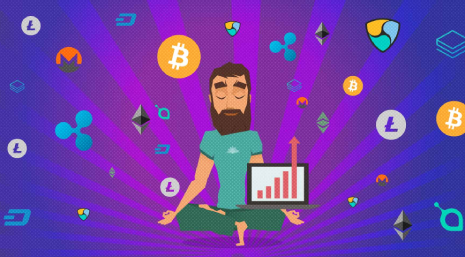 Сrypto Instagram Accounts
Justin Sun (Instagram account) is the founder of TRON, the owner of BitTorrent, a female crypto influencer, a notorious entrepreneur who had dinner with investment guru Warren Buffett. He is used to using his Twitter for provocative marketing of his own projects. On Instagram, he is moderate. No, he, of course, is still constantly talking about how TRON will kick everyone's ears, but calmer and more sincere. He also posts the main news of the company, memes, and moments of his busy life.
Felix Hartman gives crypto trading (bitcoin trading) and life advice on his Instagram, talks about meetings with prominent representatives of the crypto influencers, his participation in various events, and simply shares happy moments. Some of the photos look so cool that it seems as if Hartman is about to start selling you another business course on them.
Anthony Pompliano is one of the most famous people in the crypto world. He has an influential Twitter and his own crypto podcast, Off the Chain. Pompliano often travels around the world, speaking at crypto conferences. He is a frequent guest of TV and YouTube shows. On his Instagram page, he shares photos from events, with his interlocutors, with his wife, and on vacation.
Omar Bhan
Omar Bhan is a crypto enthusiast, early bitcoin investor, Ethereum miner, host of a popular podcast and YouTube channel about crypto trading. Khan Omar constantly travels around the globe, attending the best blockchain events and speaking with the best minds of the industry. On Instagram, he shares details of his personal life: he posts photos of his wife, children, and pets, his luxury cars, videos of him playing the piano, as well as backstage from filming and recordings of interviews with guests. But he also does not forget about cryptocurrencies — opinions about the latest crypto news, graphs, and screenshots flash in his profile. Bhan is an exemplary example of a crypto millionaire who got rich on early investments.
Cameron and Tyler Winklevoss are known as entrepreneurs who sued Zuckerberg for authoring the idea of the Facebook social network, Olympic prize-winning rowers, as well as the first public bitcoin billionaires. In 2013, they spent $11 million, buying BTC at $120 per coin and becoming owners of about 1% of their total. In 2015, the first fully legal Gemini crypto exchange was created. On Instagram, they share moments of their busy lives of the American rich: business meetings, travel, parties, training, family.
Roger Ver – Early Bitcoin Investor, Website Owner Bitcoin.com, creator of Bitcoin Cash. Roger is an extraordinary man. He dropped out of college for his own business, served 10 months for selling firecrackers banned in the United States, moved to Japan, renounced American citizenship, and became a citizen of Saint Kitts and Nevis. In his account, Ver posts photos from crypto events, the work of his team, recreation, travel, and training.
In the fall of 2017, Didi Taihuttu, a 39-year-old IT specialist from the Netherlands, sold all the family property and used all the money, including pension savings, to buy 85 VTS. Together with his wife and three daughters, he moved to a campsite and waited for a crypto boom. The original plan was to wait until 2020, sell the aircraft, and use the money to live like millionaires and pay for the education of all three children. After the market fell in early 2018, the plans had to be adjusted. However, Didi does not lose optimism: he admits that the sun may fall in price to $ 2,000, but believes that in the coming years, it will cost $ 40,000 or even $ 100,000. In the meantime, Taihuttu and his family continue to live off cryptocurrencies, teach children at home, spend most of their time in Thailand, have visited more than 40 countries, and are going to visit 50 more, and Didi himself actively lectures around the world on the benefits of blockchain. Subscribe if you want to follow their adventures!
The account of Michael Gu, the host of the popular YouTube channel Boxmining, in which he intelligently and easily talks about the latest news of the crypto market and shares his knowledge in the field of technical analysis. Gu also writes a lot about the industry on his Instagram, but much more often, he posts photos of his life: food, recreation, conferences, recording shows, traveling.
The account is maintained by a successful trader Jake, sponsored by the Dudek platform. He has his own Crypto Dojo project, a popular Twitter and YouTube channel. He talks about trading and technical analysis on all his platforms. There are also enough schedules on Instagram, but besides them, there are memes, moments of personal life, conferences, and strength training in the gym (he pulls over 200 kg!).
Rachel Siegel talks about the industry in a funny and clear manner. He posts photos from numerous trips and performances on his Instagram.
Heidi Chakos is a little-known girl in the crypto community, but she is the author of a popular and positive YouTube channel about cryptocurrencies Crypto Tips. Heidi is a digital nomad. She travels a lot around the world and records her videos in various corners of the globe. On her Instagram, she hardly talks about cryptocurrency but posts photos from her travels and shares her motivation. If you want to sell your bitcoins for a long time and go on a trip, here's a great example to follow!
CryptoExplorer is the largest Instagram account dedicated to cryptocurrencies. There are only two guys on the page: Stefan and Andreas. They are working on launching an educational platform and courses about cryptocurrency. Until it is launched, Stefan and Andreas post the main industry news, interesting facts, and jokes every day. The main focus is on educational content, generously flavored with stylish infographics and statistics. If you don't have enough pictures, the guys still have a free book about investing in cryptocurrencies.
A news account maintained by a crypto community from Scotland. If you are looking for simple explanations and an overview of the main news, this page is what you need. The account will help you figure out how what is happening on the market will affect bitcoin and altcoins.
The account of the cult publication about cryptocurrencies is Cointelegraph. In it, the magazine shares the main news and announcements of the most interesting articles, and employees post videos and photos from interviews and conferences. Subscribing to an account is a great way not only not to miss important news by looking at photos with infographics but also to follow the backstage of the crypto industry.
If you prefer to receive your crypto news via Instagram, ShareCrypto is the page for you. A squeeze of the most important, the latest market news in an easy-to-read format is all that a simple crypto user needs.
The author of this account is a trader, investor, and technical consultant. He talks seriously about cryptocurrency on Twitter, and on Instagram, he shares jokes and memes on the topic of the industry. The humor is uncomplicated, but for the spite of the day.
The account belongs to BitBoy— one of the bearded and cheerful hosts of the Beards & Bitcoins podcast. He has his own news project — BitBoyCrypto.com and a YouTube channel. On Instagram, he makes announcements of his articles and posts memes.
Brekkie von Bitcoin is a crypto comedian and sculptor from Los Angeles who creates paintings and interior items on the subject of cryptocurrencies. He became famous as the author of the animated show "Blockchain and Morty," which owes its appearance to the popular American animated series "Rick and Morty." In the show, Brekkie makes fun of crypto crooks and scammers. "Blockchain and Morty" can be viewed on the YouTube channel. On his Instagram, he posts memes and jokes, his artwork, crypto motivational quotes, and also talks about his travels.