Fintech marketing is a process of using online techniques to promote financial technology products and services. This is important for firms in the fintech industry because it can help them reach a wider audience and boost their visibility.
As the fintech industry evolves, grows, and introduces new technologies, it is important to ensure that fintech companies are capitalizing on the most effective tactics to reach the target audience with the right content at the right time.
Fintech marketing is based on the same principles as other industry-specific marketing. It's not about how you market a fintech. It's about how and where your customer wants to be marketed.
When it comes to traditional financial institutions, trust, credibility, and reliability are the most important aspects of a financial institution. To use financial technology, even the most forward-thinking early adopters want to ensure these characteristics are present.
6 Fintech Marketing Strategies for Fintech Companies

Social Media Marketing for a Fintech Company
Social media marketing can increase brand awareness, drive leads, and boost revenue.
In the age of social media, marketers have access to markets that were once unattainable. All it takes is a well-crafted tweet, a few pictures, and posts to ensure unbeatable success.

To pinpoint the market sector you're aiming for in fintech marketing, you need to identify which social media channels to use and where to focus your efforts.
You also need to identify your target audience to shape your fintech marketing strategy. Find out which social media platform they use the most. And then create content tailored specifically to them and the platform they use.
Marketing Affiliates or Influencers as a Part of Fintech Marketing

Marketing strategies: the most prominent for a fintech company | Marketing strategies popular in 2022
The traditional principle of forming partnerships with third-party marketers or influencers and paying them a commission for each conversion they generate is known as referral, affiliate, or influencer marketing. They can be professionals in the marketing and media industries (such as comparison websites) or industry bloggers and influencers.
Firms can rely on influencers to gain exposure for the product they endorse because of their pre-existing fan bases and target audience.

With millions of viewers available on YouTube, Twitter, Instagram, and Facebook, it's a great way to get the word out about a product with the help of a slew of social media influencers.
As a go-to-market strategy, affiliate programs are a common growth tactic in the fintech industry and a great way to quickly and directly reach your target audience and gain their trust.
Educate Customers
Many successful firms have provided customers with advice, guidance, and education – not just information on how to use their products. Brands can position their products as the perfect solution or next step by answering real questions and providing valuable knowledge.

You can bridge the gap between interest and action when trying your product or service by adding value and educating your customers in areas of interest that are loosely related to your brand.
Paid Ad Campaigns
Instead of spending a lot of money from your campaign on billboards, TV, and radio spots, focusing on other channels might be more effective. A deep understanding of your demographic will allow you to be smarter with your budget and use channels like Google and social media ads instead.
Being successful in narrowing down your target demographic is almost half the job. The other half includes fashioning ads with the right keywords, visuals, and calls to action. This way, you reach more people with a personalized message, something you cannot do with traditional advertising.
Content Marketing Investment

This strategy helps establish trust and credibility with your brand. The content you create depends on your business growth stage. If your company is in its infancy, start with blogs, videos, and case studies to spread the word and share your expertise.
Create thought leadership pieces, white papers, and infographics when scaling up. This valuable content will solidify your position. Once you reach unicorn status, invest time in podcasts and webinars. Now you're giving users an enhanced content experience.
Use your expertise to educate your audience and simplify complex topics. This strategy will build authority and position your business as the go-to source for fintech questions.
Gamification

Gamification is just what it sounds like: introducing game elements into a strategy.
What makes gamification a particularly great tool to use as a part of a marketing strategy is that it's both engaging and educational at the same time.
It can simultaneously increase customers' financial literacy, making them feel more comfortable while managing their finances, and help them save money by setting specific goals. All this will lead to a great increase in customer loyalty.
Besides, gamification creates unity between customers of a particular establishment, so customers tend to recommend this establishment to their friends and relatives much more often.
Most Successful Fintech Marketing Agency That You Should Definitely Consider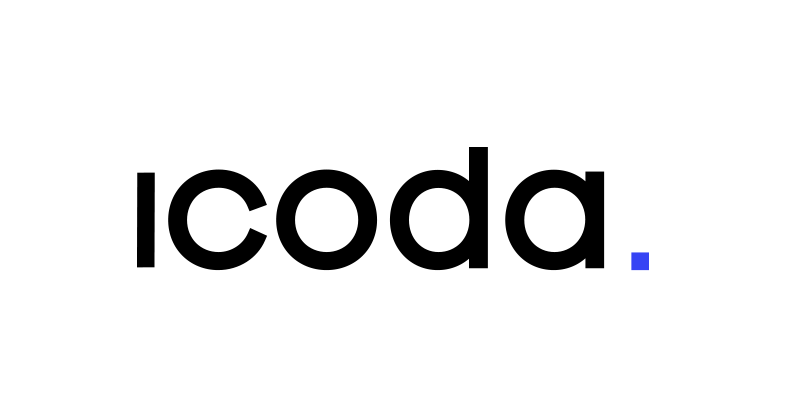 ICODA is the best cryptocurrency and fintech marketing company with a strong reputation in the fintech marketing industry. It helps blockchain-based enterprises attain peak performance by ensuring that quality content depicts an advanced understanding of blockchain technology and generates high ROI ads.
ICODA has been a valuable partner in helping new businesses get their start. Even more so with the help of professionals possessing experience in promotion and cryptocurrency.
The ICODA team has a big team of fintech marketing experts in multiple locations, including Tokyo, Valencia, and Tel Aviv. The agency has developed a business model that gets to the bottom of every project and provides business growth.
ICODA is always ready to prepare an analysis and then take the case from concept to development for fintech companies. ICODA can create a company blog, PR packages, SMM, presence on review sites, referral marketing, and SERM.
To Sum It up About Fintech Marketing Strategy

Fintech marketing strategies: how to select fintech companies and find the most suitable marketing strategy
Financial technology is one of the many complex marketing areas in the modern world. It has to deal with clients who are unsure of what they want or need, which requires a distinctive approach. So, to be effective, fintech marketing techniques should be simple to grasp by the intended audience. This is possible with excellent content on different platforms.
Remember that no long-term plan can succeed if you don't constantly examine and adjust accordingly. Unlocking fintech achievement is a matter of time if you make the right marketing strategy.