DeFi marketing has its specifics and nuances, determined by the needs of the target audience. Decentralized finance (DeFi), in its modern implementation, is still valuable for users to make a profit. Therefore, DeFi marketing services are primarily aimed at demonstrating the benefits of getting income. All advertising is based on this idea.
Specific Features of Marketing Campaigns in DeFi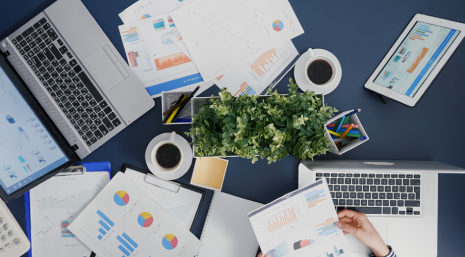 As long as decentralized finance has not gone beyond the crypto space, it has speculative value. Therefore, DeFi marketing is built based on financial content. Users who are not professional traders should be given a full understanding of how the DeFi project works.
In this regard, a DeFi marketing services company must at least have experience in building or using decentralized finance services. Economic skills are superimposed on classic digital marketing approaches, and this is how tactics are developed.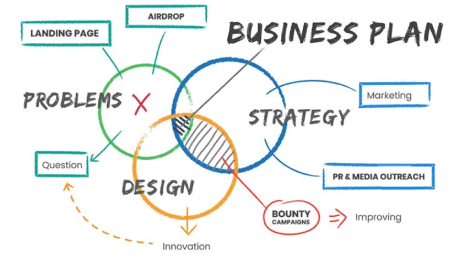 What Do DeFi Marketing Services Include?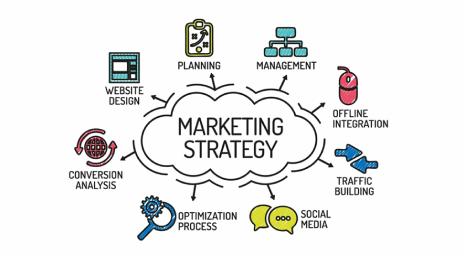 Promotion channels in any kind of online marketing are the same. Only the usage scheme changes depending on the needs of the target audience.
Website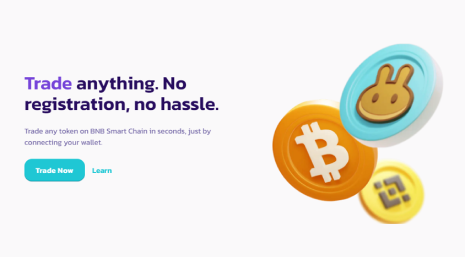 The website is the first project promotion service from a DeFi marketing agency. The website is the main showcase of a company that offers DeFi promotion services. Website development involves the creation of prototypes, thoughtful design, and structure. For the audience, dashboards, news, and press releases are published here. The websites of DeFi companies contain complete structured information about the project.
SEO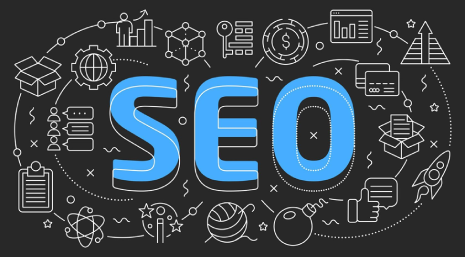 DeFi marketing agencies offer the services of SEO specialists. The Internet websites compete with each other to be at the top of search results. SEO includes marketing services for customizing the website code, generating a semantic core, and optimizing pages for search queries. As a result, it brings organic traffic to the website.
Paid Advertising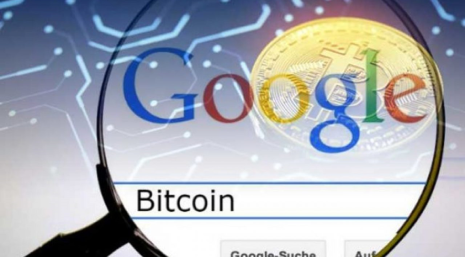 Targeted advertising of cryptocurrency projects and blockchain is not an easy thing. This is due to the policy of search engines and social media platforms. For example, Google Ads only relaxed the rules for blockchain and DeFi advertising for US citizens in 2021. Facebook also has restrictions. Therefore, DeFi marketing agencies are looking for additional opportunities to run marketing campaigns without breaking the law.
Social Media Marketing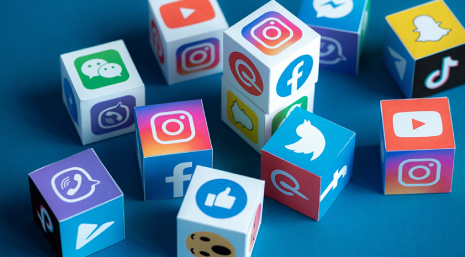 Social media platforms are the main platforms for interaction between a crypto company and its users. The services of DeFi marketing agencies necessarily include social media marketing: targeted advertising, creation and maintenance of public, and community management. Social media coverage typically includes Instagram for visual presentation, Facebook for events, Twitter, Reddit, and LinkedIn. Twitter has the most interested audience; it usually represents the core of the user community. Reddit allows you to create your forums where you can chat. A presence on LinkedIn is essential for startups. It is possible to find specialists in programming, design, content marketing, and, most importantly, investors.
PR Influencer Marketing and Branding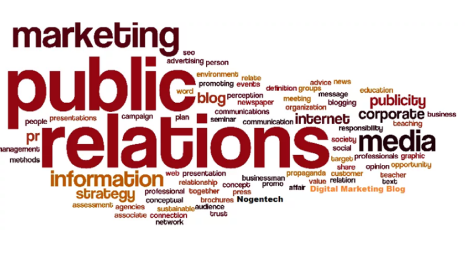 Building a brand is an important service of a marketing agency. This is not only a logo and some visual component. It is important to think over the main idea, mission, and unique selling point of the company. Marketing campaigns are comprehensive, and the brand plays an important role. The task of a DeFi advertising agency is to create an association between the brand and the easy-to-use, affordable and profitable DeFi services of a company.
Content Marketing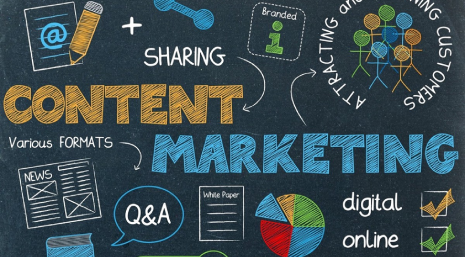 Content marketing accompanies all marketing services. It is included in the email, social media, SMS, and video marketing. Content is generated in all areas – articles on the website blog, publications on third-party sites and in the mass media, press releases, infographics, videos, and much more. Content is the only way to present your crypto company and its DeFi services to the target audience, so content creation rarely stops.
Media and Influencer Marketing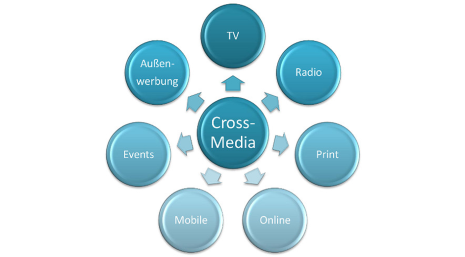 Media marketing enables DeFi companies to go public. A DeFi marketing company must provide PR influencer marketing: interaction with influencers and experts who will conduct reviews and give recommendations on the use of DeFi services for the advertised project. Typically, a marketing agency works closely with DeFi influencers and has contacts with mainstream media and online media platforms.
Email and SMS Marketing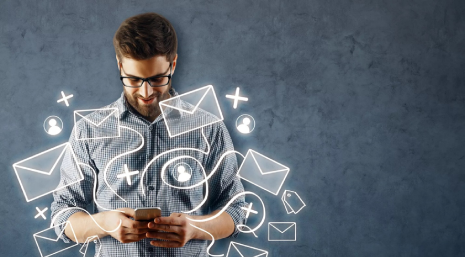 Direct communication with representatives of the target audience is of great importance. Through email and SMS channels, marketers send direct messages informing of the most important events.
What Should You Pay Attention to When Choosing a DeFi Marketing Services Company?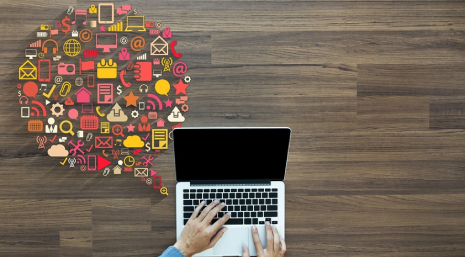 The DeFi promotion services market is just emerging, and even the best DeFi marketing agencies have only decades of experience so far. However, it is successfully replaced by creativity, the ability to generate fresh ideas and non-standard thinking of the team, as well as an active presence in the crypto space communities.
It is necessary to choose a marketing agency very carefully. First, you need to read the information of your competitors, check the social networks they are present in, and the approaches to promote their crypto project. It will enable you to understand the stages of digital marketing and evaluate the DeFi marketing strategy offered by the agency.
When choosing, consider the following points.
Reputation and Reviews
Word of mouth and reviews from customers of a DeFi marketing agency on the Internet is the most relevant information that will help you analyze the quality of services. Look for reviews on special sites, and ask questions in communities and forums.
You can write to customers of a specific DeFi marketing company and ask them about their impressions. Would they recommend a team, what worked for the company, what marketing services turned out to be the best, and what pitfalls you should pay attention to?
Case Studies and Completed DeFi Projects
The website should contain case studies on marketing services that were provided to other crypto companies. The more detailed the description, the more credible the agency is. A simple list of customers without any background information raises questions.
Content
Carefully study the agency's website and blog. What is the content there? Are the articles written with high quality? Do they answer the questions of the target audience, that is, yours? A marketing agency that makes mistakes already at the stage of its content marketing is unlikely to carefully approach the solution of your tasks.
Presence on Social Media Platforms
The best case study of a marketing agency is its digital marketing. Pay attention to how the community is designed. Check out the style of communication with customers in the comments. This is how your DeFi business will be promoted. It is unlikely that the agency's team will suddenly change its style of cooperation with clients.
Assess the amount of information generated by the agency. It will show if the team has the resources to ensure the creation of content for the crypto business in the right amount.
What Questions Should You Ask an Agency Representative?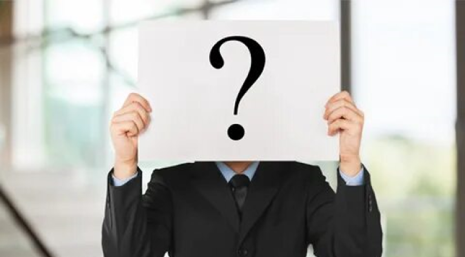 The next step in choosing a marketing agency is to contact a marketing team representative directly. Write down your questions beforehand, as you may forget to ask about the most important marketing services during the talks.
Here are a few questions that need to be answered before entering into a marketing services contract.
What Do Your Marketing Agency's Strategies Include?
This is important since there are specialized DeFi marketing agencies, for example, DeFi branding agencies and full-cycle agencies. If your crypto project needs complete offline and digital marketing, then it is better to order it in one place. A team of marketers will interact and evaluate the effectiveness of marketing via different channels as a whole. This makes marketing tactics flexible and therefore effective.
What Metrics Do You Use When Evaluating the Effectiveness of Services?
Key performance indicators (KPIs) are a very important factor that allows you to adjust the course of a DeFi marketing campaign on time. Each channel has its own set of KPIs, and there are also methods for calculating common metrics for the entire campaign. It is important that a representative of the agency tells you about them and even provides examples.
What Promotion Channels Do You Use?
In addition to the standard channels listed above, each agency usually has its channels. For example, its staff knows how to do media buying or has experience in holding offline events. Find out if you will get a standard promotion or if the team of a DeFi marketing agency has its know-how.
On Which Social Media Platforms Will You Ensure the Presence of Our Business?
In the field of DeFi, platforms with a high reputation have already been formed, where the presentation of business will become more effective. Remember where you get up-to-date information, and ask friends and like-minded people about their preferences. Find out if your project will be presented on these platforms.
Does the Marketing Agency Have Experience Hosting DeFi Events?
For example, would they be able to provide a listing of tokens on top platforms, conduct Airdrop, bounty campaigns, or build a promotional strategy to attract interested users to the blockchain?
Which Experts and Opinion Leaders Do You Collaborate With?
You should mention specific names. A vague answer should suggest that the agency only plans to develop influencer marketing but does not yet have such experience.
Do You Take Into Account the Characteristics of the Target Audience Depending on Its Geographic Location?
This is an important point since there are national features of the mentality. For example, according to a Gemini survey conducted from November 2021 to February 2022, only 20% of Americans own cryptocurrency, and only 2% of them use it as a means of payment. For the rest, blockchain technology and DeFi are just an investment. On the contrary, residents of South Korea already have the opportunity to pay for any goods and services with cryptocurrency using a special plastic card for this. For Filipinos, cryptocurrency is a way to make a living. In China, after the ban on bitcoin and mining, the DeFi market has not lost its relevance but has acquired some features. It's good if the agency considers specific Asian markets.
If crypto marketing agencies offer services to national communities, that's great. This approach speaks of understanding the complexities of different markets.
Remember, the more specific answers you get, the higher the level of trust in the marketing agency. Secrecy can be interpreted not only as a way to protect their marketing methods but also as a lack of proper experience and understanding of the future strategy.
Additional DeFi Marketing Services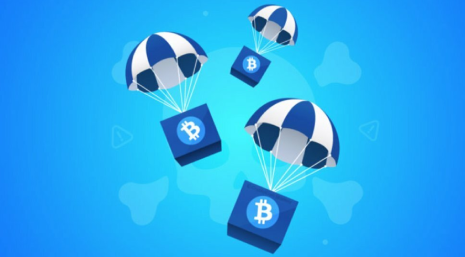 Advertising for NFTs, gaming, and blockchain marketing can be very different from DeFi. Target audiences are completely different, as are expectations. In gaming, users primarily value such things as interest and a way to relax. In NFT, they are most often interested in a way to get status things. NFT users are more looking for an adrenaline rush than a profit.
Educational Content
DeFi is a unique phenomenon in which there is an opportunity to get income. However, this requires the effort and some skills of professional traders. Accordingly, DeFi project marketing is, to some extent, based on training: to track the prices of cryptocurrencies and know the basic concepts (TVL, APR). Income depends on the ability to keep abreast, so the DeFi marketing strategy necessarily includes user-generated content, demos, infographics, and more.
In addition, DeFi marketing services have other features.
Airdrop
This is a system of rewards and sales of tokens, which is carried out in the early stages of promoting a business. It is based on a mathematical model for calculating the volume of distributed coins and their value. Running an Airdrop requires preparation and planning, as well as strong publicity. Therefore, it is most often done either in cooperation with an agency or a full marketing team.
Listing of Tokens
When a business enters the DeFi market, it is important to give value to the priority token. As soon as it gets listed on the leading exchanges, it has a market price. Users get the opportunity to buy and sell the token; thus, it becomes valuable for the audience.
The listing of tokens requires the preparation of documents and communication with exchanges. It's good if a marketing agency takes over this procedure.
Bots
There are bots to automate answers to frequently asked questions. For the development of the code that implements the communications with users, you need to know which questions are asked most often. Usually, a marketing agency already has this set and either its programmer in the team or an outsourced employee.
Creation and Promotion of Additional Channels of Communication With the Audience
Telegram or Discord marketing also requires some budget and effort. For example, channels are blocked in Telegram if visitors often answer as "Not interested" to a subscription offer. They also ban channels that have artificially cheated subscribers or, for the most part, these are bots. Therefore, effective Telegram marketing requires an advertising team with contacts with opinion leaders on these sites. This is how the channel receives expert recommendations and an influx of subscribers.
In-House Development Team
If you only have an idea, then it is better to find an agency that offers a full cycle of turnkey services – from blockchain development to its promotion. This is expensive but effective since the reaction to external events will be faster by collecting all the data within one team. Many DeFi marketers get experience by promoting their projects.
Full Cycle Marketing Agency ICODA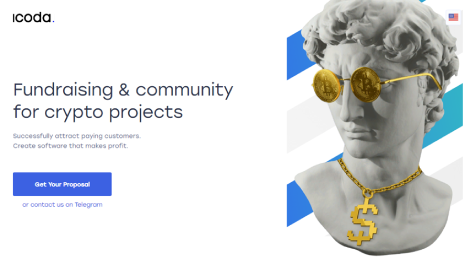 ICODA is a DeFi marketing services provider, and its team believes in the future of blockchain. We are experienced in development and marketing in the DeFi field and offer our customers carefully crafted marketing strategies for each specific case.
We take into account the specifics of the business and the geography of the target audience. We will help to provide DeFi token marketing services and bring your DeFi project to the exchanges. We have extensive experience in the development of smart contracts and content creation, including video marketing for YouTube. You will be able to assess the effectiveness of our work by receiving not only the constant growth of customers but also detailed reports on the spending of your marketing budget and key performance metrics for each promotion channel and all marketing campaigns in general.
We have created this small guide on marketing agency services for you. If you have any questions, please contact us and get detailed advice on marketing tactics for your DeFi business.