If you are a crypto or blockchain startup, your challenges aren't only of technical nature, but you have to be aware of the commercial side of your business as well. Your crypto product or service, regardless of how great it is, has to compete with well-established players of the market to have any chance of success. Your potential investors, partners, and project stakeholders aren't going to discover you on their own, you have to make an effort for it.
This is why every crypto or blockchain startup requires a comprehensive and cohesive PR strategy that is executed to perfection to ensure the word gets out and people start to notice you as a relevant force in the market. You have to explore a multitude of marketing and PR channels to identify which will benefit your project the most and how you can get the best return on your investment. This is where a professional cryptocurrency expert like ICODA can help you out.
Effective Strategies Used by Crypto PR Agency
Top crypto PR services consist of multi-dimensional teams of highly talented and experienced analysts, software developers, designers, content creators, and other skilled experts who are more than capable of crafting a comprehensive crypto PR strategy for your business. Leveraging their experience and relationships in the industry, a crypto PR agency is better positioned to help you out in terms of meeting your business objectives and milestones.
Assessment of Business Mission & Objectives
Before going to the drawing board, our crypto experts sit with you to discuss in detail about the vision you have for your crypto project. In this meeting, we gather all the relevant information required to identify primary and secondary goals and milestones. Having a clear picture of your project's objectives gives us an enhanced view of how your crypto PR strategy would look like.
Defining Target Audience
Depending on the first session, our crypto project experts are able to tell who your target audience is. We can identify the preferences, behaviors, and likes and dislikes of your audience which allows us to create a much more effective PR theme that directly speaks to that demographic. The process of identifying the target audience is crucial since it leads to high conversion rates.
Evaluating Influence Channels
During this phase, all the information gathered is used to evaluate a diverse variety of channels and mechanisms that could be used to influence the target audience. Based on your project's demographic, every channel can be considered, from social media to conventional sources, depending on the cost versus benefit criterion. Those channels are picked which are likely to yield the highest return.
Crafting Crypto PR Strategy
Once everything is on the drawing board, it is time to connect the dots and come up with a cohesive crypto PR plan that aligns with your business vision and objectives. In this phase, the crypto experts go through every bit of detail to ensure the timing and execution of every initiative is well thought out with a high chance of success. Then this PR strategy is put into action.
Optimization of Crypto PR Strategy
You have to keep in mind that any strategy, however meticulously planned or designed, has to deal with unforeseeable consequences and a wide range of imperfect conditions. That's why it is important for a crypto startup to keep tweaking their PR strategy to fix any weaknesses or loopholes it might have. The goal is to reach the point where your crypto PR strategy starts working for your project instead of you working for it.
For that to happen, you need a team of expert cryptocurrency analysts and professionals, like the ones working for ICODA, looking after your commercial viability, business success, and long term growth. An overwhelming majority of crypto startups are great at churning out code and developing their project technically but fail to meet the demands of the market when it comes to marketing and public relations. You need someone at the helm of your PR affairs all the time.
Popular Crypto PR Strategy Tools
Leading crypto PR agencies, including ICODA, use a wide range of marketing tools to propel brand awareness and attract investors, users, and other stakeholders. They take a multi-pronged approach that doesn't only work in the short term but long term as well building goodwill for your project and establishing a base that you can capitalize on later. This allows you to create a brand name for your project in the market and evoke the sense of trust people need to invest in your product or service. Some of the popular tools used by crypto PR services include:
Localization – This involves translating all the content and resources related to the crypto project in local languages so users from all the targeted countries have a better understanding of your brand and product. This way your project can attract more investors and users from all around the world as it gives you much greater visibility and exposure.
Promo Video Creation – One of the most effective tools that work really well in terms of educating users and investors is videos. We can create high-quality video clips to introduce your project and explain different aspects and features in detail without the complicated jargon of blockchains and cryptocurrencies. Videos can also be circulated through a variety of channels including social media and video hosting platforms like YouTube.
Media Outreach – This includes leveraging relationships with different media partners to spread the word about the up and coming crypto project and introduce it within the blockchain circles. This allows your crypto project to acquire a mind share.
Press Releases – A campaign is run to continuously talk about different updates and developments to keep your crypto project in the news cycle so a wide range of blockchain outlets pick it up and further spread the news. This ensures that your project remains relevant in the long run.
Newswire Distribution – For important milestones, newswire distribution is deployed to raise awareness and market your project. It ensures that relevant people know about the project and how it is progressing from time to time.
PR Tracking & Reporting – All of the PR endeavors are tracked consistently to generate highly meaningful and insightful reports to reveal what's working and what isn't. This allows to make informed decisions and optimize the strategies.
Opinion Leaders – Many crypto PR firms, like ICODA, have cordial relationships with the industry's most respected opinion leaders and influencers. We can use our rapport with these individuals to help expand the reach of your crypto brand and get people talking. Coming from opinion leaders also means it is not just simple advertising but holds a lot of weight and credibility as well which gives your crypto project the upper hand it needs.
Fresh Approach to Cryptocurrency PR
The cryptocurrency PR agency's key purpose is to speed up the company's online growth and make them differ. They are to encourage crypto-related organizations and digital products worldwide to transfer things of value (product, money, property, goods, etc.) using blockchain technology.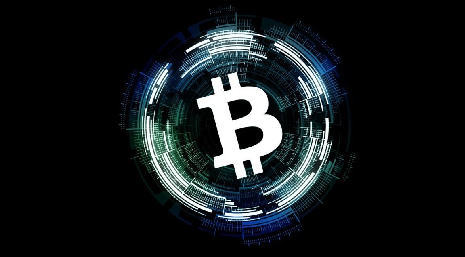 They have to develop and change how we interact, live, and work, building reputations, generating the attention of the world-to-earth token, and spreading the word about promising crypto events.
Rely on refreshingly different PR campaigns that will guarantee results, strengthen the corporate brand, and help the crypto-related businesses stand out in the global mediascape. Crypto projects are better to trust blockchain-enthused PR pros with a strong PR strategy and cater to achieve the markets' needs in this prospering area.
How PR Campaigns Can Help and What PR Agency Can Do
A good crypto PR agency must have a bespoke model and proven proficiency in influencer marketing. It has to grasp its client's fintech needs and possesses a track performance in executing PR campaigns. The basic rule of a blockchain marketing agency is to create targeted and efficient media relations to engage and increase brand value and client visibility.
How to Choose a Crypto PR Agency?
If you are going to start a brand new blockchain-based platform, you must be searching for blockchain PR firms. Sometimes the range of their offerings might be too tight to conduct an efficient promo campaign. Look for agencies that offer an extensive range of advanced services. It's suggested to pay attention to such options as:
Global PR Campaigns
The game rules in the world of cryptocurrencies and on the Internet change quickly. Simple and affordable marketing tools that we used yesterday – now are banned.
Professionals must be aware of and understand all the processes related to cryptocurrencies. They have to offer the services of analysts who perfectly understand emerging trends. A good PR agency should be able to make the most use of blockchain influencers, well-known bloggers, online forums, and communication with journalists and media. Such an approach helps the project to gain successful product launches.
Creating Company's Value
Rely on agencies that have experience in developing cryptocurrency PR services for crypto-native leaders. This shows that the marketer is a well-organized team who operates with public relations and works with prosperous crypto clients.
Such PR agencies know how to bring the open, growing crypto project to the masses and create a strong team image.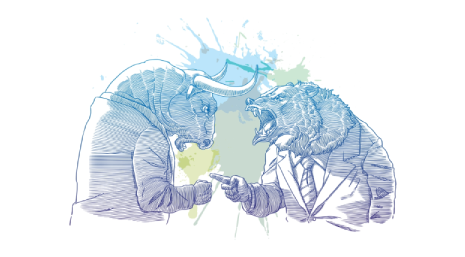 An efficient PR agency must follow the world's changes and the freshest news in the digital community. It should use press releases and make startups feel safe, knowing that they are working with pros. Real experts must carry the company's value by adopting innovative marketing solutions.
Leadership PR Strategy
It's important to explore whether the cryptocurrency PR team makes a communications program successful, identifying trends with social media management. It should be capable of producing content creation opportunities, building brands, and putting startups at the top.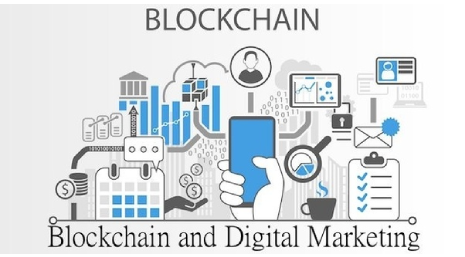 The key purpose of the crypto and NFT marketing agency is to select the optimal leadership PR strategy to deliver results. There is an urgent need to use aggressive drives to tackle the influence strategy. Such agencies may also help non-crypto companies to win a stable place worldwide. To set startups apart, we use traditional PR and collaborate with social media.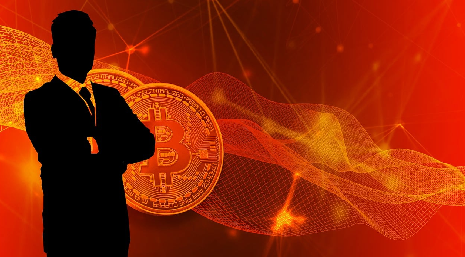 Cryptocurrency professionals should meet the needs of this market. Their duty is to build a unique PR strategy in creativity and collaboration with crypto businesses and to establish public relations for high-value conversions. So when choosing a cryptocurrency OR agency, make sure it can meet the requirement of your public image.
Industry Research
A leading crypto PR agency should have a proven track of experience in analyzing up-to-date data, cloud computing, and presenting industry events that increase, engage, and educate crypto brands' value. It might focus on communication with influential bloggers and creating quality content to get the best results. If it applies different approaches, study if these approaches can help your crypto projects reach their goals.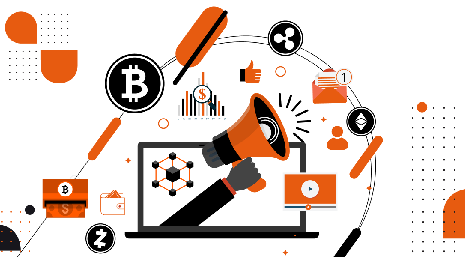 By applying to PR experts, clients get brand recognition, critical PR idea, and content that is soft enough to live with crypto market changes. With the top-notch blockchain PR services and crisis communications, your startup gets insights that drive the progress of your token agency and develop endless project growth.
Delivering Results
If you have a project related to digital assets and are ready to promote it, the smartest way is to use a competitive crypto marketing agency promotion. By contacting a professional blockchain PR agency for help, you get news and updates about your blockchain startup in the target media.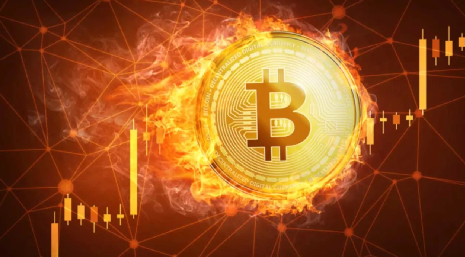 It's a great advantage for your cryptocurrency project if its PR experts know the landscape outside and inside and can help you build deeper media relations. It's also recommended to be always looking for new offers as a tool to communicate the brand's reputation. This might help your project to allocate its major goals to be promoted, such as reliability, privacy, and security, and highly qualified experts focused on results.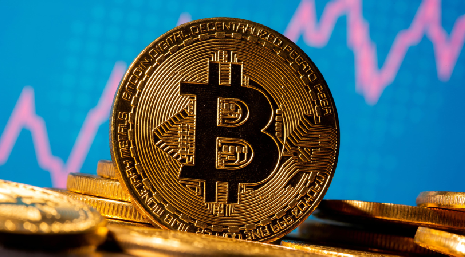 A current trend today is to rely on strategies with a focus on social media, as well as focus on creating and distributing content. To succeed in the crypto industry, your agency must analyze your project and select the crypto marketing services that best suit business needs. All this will help you to achieve a high-quality result in promoting platforms and projects in cryptocurrencies and NFTs.
These criteria really work, and if your crypto-based project relies on them, your marketing campaign has a great chance of becoming a success story. To make this more clear, you should examine how the leading crypto PR agencies perform in real-market conditions with tough competition. Here is a good example of the ICODA PR agency.
How Does ICODA Crypto PR Agency Work?
ICODA is establishing crypto PR. It is a cryptocurrency PR services company that works with one of the world's fastest-growing industries. The team of experts is advancing the digital asset ecosystem and promoting blockchain startups.
The company uses only relevant promotion techniques and practices. It evaluates your project, develops strategies, and provides comprehensive promotion of both individual NFTs and entire NFT marketplaces.
ICODA is not just a leading marketing agency. The company comprises experts who have the perfect combination of skills and experience in crypto project development. The strength of the team is the ability to drive digital money growth. They strive to develop your blockchain projects by putting together media pitches and establishing communication channels.
Starting from the development of financial products and ending with well-organized media relations. Turning to ICODA, you get not just a contractor as an agency but a responsible team with several advantages that will conduct target audience analysis.
ICODA – Crypto PR Agency You Can Trust
ICODA brings the skills, talents, and accumulated experience of a highly professional team of marketers, developers, analysts, and content creators who can develop an effective and successful PR strategy for your crypto brand that aligns with your company vision and objectives.
Our PR partners include remarkable names like Coinspeaker, Bitcoin.com, CryptoSlate, Blockonomi, Coin Telegraph, ICO Bench, and many more. We can leverage our partnerships to spread the word about your crypto project. This works for you in the long run as news continues to build up and establish your brand.
Final Word
When it comes to running a crypto business, the technical aspect is only one of your biggest challenges. To make your crypto startup viable, you need an effective marketing and PR strategy that works for you within the blockchain sphere so people in the industry who matter know your project exists and what exceptional achievements it's accomplished. This enables you to establish your startup as a feasible competitor against a number of big players.

ICODA defines the goals of the PR campaign and discusses the most effective strategy with representatives of small and medium-sized businesses by focusing on content marketing.
ICODA offers ready-made opportunities for its clients in the field of blockchain project marketing. The niche approach is to raise awareness in social media and provide shareholders and investors with the blockchain community and communication channels.