DeFi ecosystem is a good alternative to the common exchange operations, brokers, and banking systems. DeFi protocols enable the development of a new generation of financial products, with profits growing by 2000% by the end of 2021. All this makes fin services easier.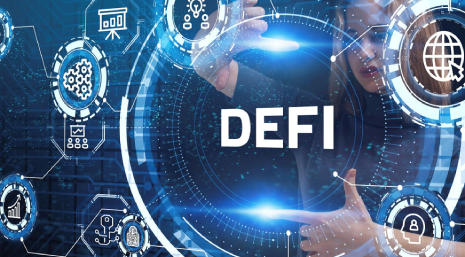 DeFi wallets are the main requirement for using the DeFi protocol. They connect users and decentralized financial services. In return, they get a small fee for running transactions.
In this article, you will learn what DeFi technology is and its main advantages compared with centralized finance. We will consider the features of the DeFi wallets and talk about their main and additional functions. We also walk through several DeFi wallets types that you can use when launching DeFi platforms and some DeFi applications.
Defi Technology: Definition and Use
DeFi is a term for financial protocols and applications. It is used to describe the concept of eliminating financial intermediaries, where each user is in control of their finances and gets more options for using blockchain technology.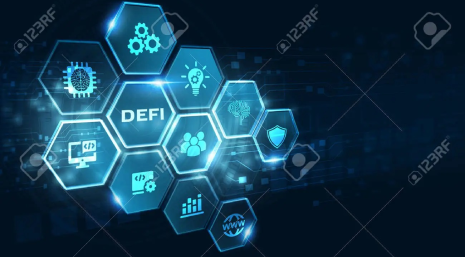 DeFi is an acronym that stands for Decentralized Finance. This term is used for blockchain products and simplification of fin services without the involvement of third parties in transactions. Blockchain provides the concept with a guarantee that all transactions are stored in a copy of the distributed ledger and that there is no single source controlling the information.
For example, a user can transfer his assets to a bank for storage at 1% per annum (in dollars). The bank uses these assets and offers them to other uses as credit funds at 10% per annum.
A DeFi user gets more because he can issue loans using smart contracts, receiving from 10% per year and more. Unlike banks, DeFi projects can issue loans to anyone with internet access, regardless of credit history.
Besides lending, the decentralized sector also offers services in the field of insurance, liquidity pools, investments, deposits, and bonus points. This is another benefit that has driven the rapid growth of the DeFi concept.
DeFi means fewer barriers to making a profit, higher interest rates when investing in cryptocurrencies and DeFi projects, opening lending platforms, and other benefits.
Key Benefits of Defi Technology
The User Controls the Finances
The user has full control over his finances. He stores and controls them on crypto accounts. He will not lose funds if the bank becomes a victim of hackers, scammers, and corrupt officials.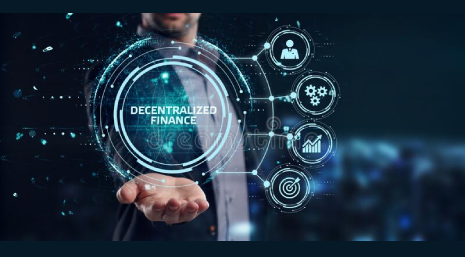 Fast Financial Transactions
Making a deposit or loan in DeFi takes several minutes, depending on the blockchain where the transactions take place.
Transparency
DeFi projects use an open-source code base. Each user can check transactions and make sure they are honest and safe.
Confidentiality
DeFi smart contracts and applications contain only public addresses. There is no need to associate personal identification with a DeFi project.
Economic Efficiency
DeFi projects` users receive passive income by investing their digital money for deposits, lending, staking, farm, and insurance. They save on fees by making safety transfers, successful deposits, and capital insurance on the blockchain.
Process Automation
Thanks to smart contracts, it was possible to automate most of the business processes in the DeFi sector. This saves time spent on their implementation and cost and eliminates intermediaries.
Autonomy
Users have 100% control over crypto assets without intermediaries and regulators.
Security
No one can forge or change the information recorded in the blockchain.
Availability
Anyone can connect a crypto wallet to the blockchain DeFi ecosystem. This is their accessibility. By installing DeFi apps, you can make any transaction with the maximum level of protection and the minimum commission. Money transfer is carried out within a couple of seconds, regardless of geographic and regulatory factors.
What Are Defi Wallets, and How to Use Them?
DeFi wallets contain public and private cryptographic keys to your cryptocurrency. It is important to understand that this application does not store cryptocurrency but can send it to other users and connect with DeFi projects. The purpose of the application is to store only the keys that provide access to digital money.
While compared with centralized wallets, DeFi wallets offer accessibility, transparency, security, privacy and ensure that the user manages assets without third parties. In other words, crypto wallets provide the blockchain with "proof" that you own certain coins or tokens.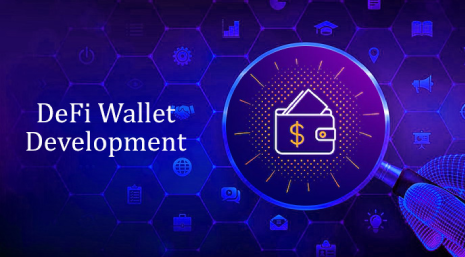 As an access point, a DeFi wallet contrasts with a traditional bank. It provides DeFi users with the power completely in the hands of their owners. The next important factor that comes to mind when comparing centralized wallets and most DeFi wallets is that decentralized wallet users do not need to verify their identity or provide any information. This applies to both the storage and management of funds and participation in DeFi projects. All users know is the public address.
Also worth noting are other crucial traits that distinguish a DeFi wallet from traditional ones. Among the main ones are:
They Are Key-Based
Private keys are a significant feature that non-technical users should know. Almost all DeFi wallets have their unique key pair. In smart contracts, wallets have a key pair that is offered as a 12-word seed phrase. The user is solely responsible for the security of your private keys. It is essential not to share this private keys data with anyone and keep it in a safe place.
Non-custodial Feature
The Ethereum specific DeFi wallets guarantee when sending and receiving cryptocurrencies, users will be the only ones who will have access to crypto assets.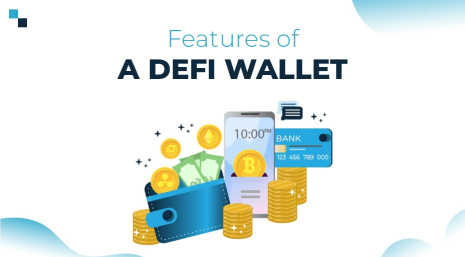 They Are Accessible
The non-custodial wallet could easily enable users to deposit ETH alongside stablecoins. Non-custodial wallets also work with ERC721 tokens, Axies, Dai stablecoins, ERC20, and more.
They Are Compatible
We access most DeFi wallets by connecting a web3 wallet. Now, web wallets and mobile have started the process of dApps browsers integration. That helps to connect with DeFi applications easier and without leaving the wallet app.
Basic and Additional Functions of Mobile Wallets
First, pay attention to the user panel. This is the user interface of the application, aimed at cooperating with the end-user. The success of the decentralized project in the DeFi ecosystem will depend on the quality of the crypto wallet user panel. The following functions should be available to the Coinbase wallet:
Simple registration with the ability to set up a seed phrase, set security settings, favorite cryptocurrencies, deposit/withdrawal methods, and more.
Sending/receiving fiat currencies and making free transactions with no transaction fees.
Balance status check function.
Easily manage input-output of money using a bank card.
Integration with a bank account for fiat money withdrawals.
View recent transactions.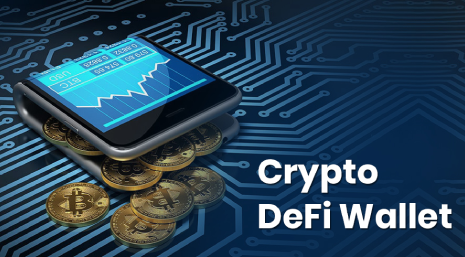 Besides the basic features, DeFi mobile wallets should have advanced features. Their usage improves the user experience and expands the reach of the audience. The additional features of a crypto wallet include:
Chatbot integration with DeFi ecosystem.
Camera in the app of non-custodial wallets.
Onetime password for Coinbase wallet.
Best DeFi Wallets
You can create DeFi wallets either from scratch or by cloning an existing popular solution such as MetaMask, Trust Wallet, Argent, or other decentralized apps. This will simplify and speed up the process, but your DeFi wallet development service will need to consider the specifics of each such wallet.
MetaMask
This is the best Defi wallet. It is a cryptocurrency wallet that acts as a bridge to access Ethereum dApps. The wallet supports operations with ERC-20 token and ERC-721 compliant one, except for ETH (Ethereum's native currency). Most users access MetaMask through browser extensions (Brave, Chrome, Microsoft Edge, and Firefox), but it also has a very handy mobile app.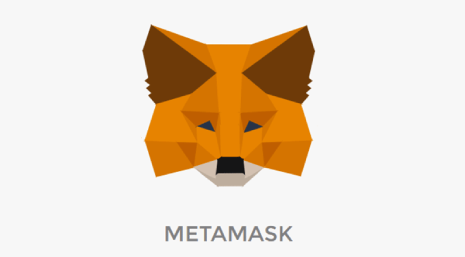 When creating an analog of MetaMask, you need to pay close attention to security since this service mainly uses a web interface, which creates great security risks. In addition, it has new asset management tools, and it will be necessary to implement integration with Instadapp and Compound finance and compatibility with ENS (which allows you to attach a human-readable domain to the crypto address) and erc721 tokens.
Coinbase
This is one of the friendliest wallets that enable users to transfer their own funds, buy and store tokens, and interact with other decentralized applications easily.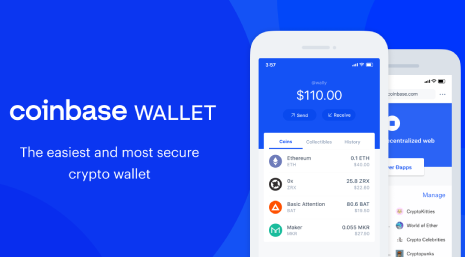 Moreover, interaction with some decentralized finance products, such as Compound and dYdX (lending), is built into the Coinbase wallet interface, which simplifies working with them and reduces security risks.
Argent
Mobile wallet for iOS and Android allows Argent users to get access to the DeFi protocols Aave, Social TokenSets, Compound, and Kyber.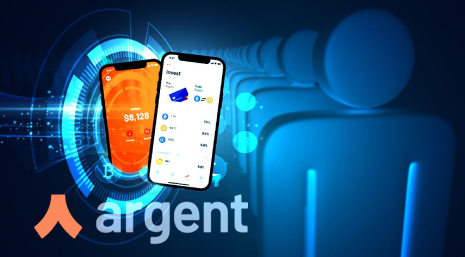 When creating an Argent clone, your DeFi wallet development service should focus on good looks and ease of use. In addition, you will also need to create your analog of Argent Guardians.
Eidoo
Eidoo is one of the easiest ways to manage your crypto assets. Eidoo is another DeFi wallet that is multi-currency and has a function of crypto exchange with HD security with a single reserve phrase. It is non-custodial.
Eidoo is an Ethereum-based wallet with a version for Android and iOS Windows platforms. The number of supported crypto is 3. Among them are Bitcoin Ethereum ERC20 tokens, ERC721, etc. The wallet does not support two-factor authentication and multi-signature. It stores the private key on the server in encrypted form. It is possible to buy/sell digital money by connecting the web3 wallet and the currency exchange function. A debit card is also available to app owners.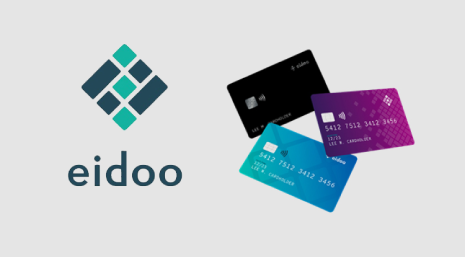 This wallet allows owners to grow their ROI by implementing liquidity and yield farming strategies. In addition, the Eidoo wallet is known for such features:
Using an internal decentralized exchange. Users can exchange tokens with no effort.
The in-build NFT manager advantage. Using this feature, you can easily exchange, store, trade, and manage money that is stored in your Eidoo wallet.
Management of NFT tokens. In addition, it also enables users to view and manage non-fungible tokens.
Using eidooCARD. The wallet has a VISA-based debit card. It is easier to purchase with cryptocurrency in shops using eidooCARD, get cash and spend money. For every purchase, you can get 10% cashback purchasing via different applications. You can also withdraw fiat currency safeguards.
Trezor
Among famous DeFi wallets, we should mention Trezor. Trezor is considered the safest and most reliable way to store bitcoins. It is a cold storage wallet. It has two models of usage. Trezor One presents better affordability to transfer funds, and Trezor Model T has higher-end pricing.
The Model T is designed for secure transactions in cryptocurrencies. Modern cryptography and private transactions that take place only inside the wallet architecture make it more flexible and secure. To confirm the transaction, you need to use the touch panel and enter the pin code. If you lose your Trezor Model T, you can always recover your funds using private keys.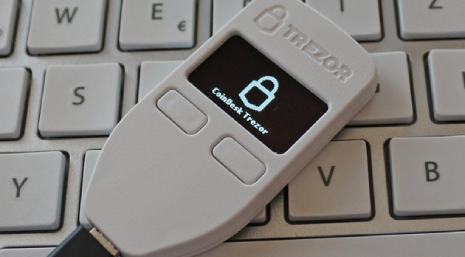 The key points are low cost and that while entering the PIN, your keypad constantly changes. It would be difficult for scammers to get access to your wallet and decentralized web application.
How to Develop a Defi Wallet?
Developing DeFi solutions is different from building software. Such applications do not have a central regulator and are not managed by any financial institution. The blockchain and smart contracts provide the work of all transactions.
Their development and customization require relevant knowledge and experience. The full-service crypto marketing agency ICODA will best handle this task. They help to create products and services for crypto businesses around the world. ICODA wallet development is safe and reliable:
attracting crypto leads to wallets;
supporting the most innovative solutions;
working with the most secure cloud solutions;
innovative creating ideas;
implementing new crypto technologies.
You can study the portfolio of ICODA and find out the terms of cooperation on their official website or by contacting the manager using the contact phone number.