Today‌ ‌we‌ ‌would‌ ‌like‌ ‌to‌ ‌share‌ ‌with‌ ‌you‌ ‌an‌ ‌interesting‌ ‌interview‌ ‌with‌ ‌trader‌ ‌Ignat.‌ ‌Ignat‌ ‌has‌ ‌been‌ ‌trading‌ ‌for‌ ‌four‌ ‌years‌ ‌and‌ ‌we‌ ‌asked‌ ‌him‌ ‌to‌ ‌share‌ ‌his‌ ‌vision‌ ‌of‌ ‌the‌ ‌field‌ ‌and‌ ‌key‌ ‌tips.‌
Hi Ignat, let's start with a short intro: tell us about yourself, how did you come to trading?
Ignat:
I got into the trade itself through investments, by accident. In 2017, I invested in Bitcoin. It was interesting to do this, everyone thought it was a pyramid when Bitcoin grew up to $20k. Money has a tendency to come to end and I resorted to trading, because I had a crypto on my hands, and just the same trading as it is now in a crypto makes it easier to enter the sphere and make money, unlike trading on the classic stock market or Forex.
How much do you spend per day on trading?
Ignat:
If you make trading your permanent job, then you need to spend time the same as for work. Conventionally, from 9 to 18. For example, my working day in its structure changed over three periods: before quarantine, during quarantine and after quarantine. Before quarantine, I traded every day, but not as much as in quarantine; in quarantine, I spent 18 hours a day. People need to understand that the bidding itself takes 10-15 percent of the time, the rest is analysis. After the quarantine, the market changed, it remained the same volatile, but the movements began to be more protracted, in this regard, I learned to trade more accurately, I look at the chart in the morning, I see something interesting, I go to trade. Now I spend less time, but as for me it is more efficient. On the weekend I stopped trading at all.
Okay, tell us more about the trading style, the strategies that you use?
Ignat:
The market is divided into traders and investors, and they, in turn, are divided into adherents of technical and fundamental analysis (technical – according to the chart, fundamental – according to the news). I prefer to combine these two trading concepts.
I am engaged in intraday trading, this type means trading during the day (the market tends to open and close), this concept came from the classic markets. Crypto has high volatility and intraday trading is risky enough, many who come from classical markets try to trade in the long term.
I do not do scalping (short trades on the minimum price range). Regarding my trading strategy, this is an individual thing, I trade in the CIS, but I have adopted many trends from the West. In general, I trade as I taught, I am an adherent of technical analysis and trade by Price Action. The market is designed in such a way that it plays against the majority, hence the theory is built that trade is a formula with a large number of variables, the result depends on variables, from these variables we always collect the final result.
In particular, I pay a lot of attention to psychology, because the market is not very liquid, from here the audience is often driven into an "emotional swing" through various news feeds. Saying detailed about technical things, then I use resistance and support levels, these are the most basic things but when used correctly it gives results. I also prefer a trading channel, it's easy to find out about it, but it's not so easy to use it. In general, all the strategies cannot be listed.
Regarding the levels of risk management, there are three levels: leverage, volume of the transaction. Do you think there should be a third level?
Ignat:
Risks are more complicated than many people think, when I talked about risks I meant leverage, stop losses and percentage of the deposit, in fact, leverage does not matter, there are examples of how people trade with 125 leverage, leverage affects the volume. I do not recommend trading with leverages, for the reason that beginners cannot control point moments, and leverages do not forgive small omissions. And regarding the diversification of risks, there are many nuances in the distribution.
What do you think about trading robots and scripts? Have any experience with them?
Ignat:
As for me, the direction has a negative effect. Robots are usually promoted by pyramids or network businesses, and this causes the problem of audience trust in the crypto. Conventionally, a person bought such a robot, which promises him 300% per month, and the robot often loses and loses this money, a person forms the opinion that cryptocurrency is a deception.
It is interesting to know what resources or opinion leaders are reliable to you to be aware of what's going on and to be deeply in the topic?
Ignat:
The community in our area is interesting and controversial, the community always helps to develop, but it can also be the other way around. I am a member of many chat rooms in the CIS, and their main problem is the high toxicity of the audience, many come to trade and, not having particularly large resources at the start, begin to envy and criticize, more often unconstructively. One of our students' main problems is a decent community, and it looks like we managed to create a full-fledged community where people share opinions, analyze together. The main thing is that in our community people do not try to copy from someone, but try to use other people's thoughts for themselves, that is, they learn from other people's mistakes.
If we talk about those traders that I watch, then I can say that I watch all the major traders.
With regards to news, I can advise the MarketTwits channel, they give a squeeze of infographics from all the financial news that happens in the world. I don't neglect the classic channels such as the BBC and other American channels.
On what basis do you choose trusted exchanges?
Ignat:
Initially I traded on Bitmex, why there: you just register an email and you are on it. Easy interface. Then, more and more often Bitmex began to be accused of fraud, certain circumstances undermined the credibility of this exchange. In the summer, the stock exchange often hung, but what if there was a big jump? And if the deal needs to be closed urgently? So it didn't work for me.
Then I traded on Binance, it became the leader in terms of interface and convenience. There is also a classic spot market, margin and futures trading. There is an option now to try the Uniswap exchange, which is built on the very same DeFi, the exchange supports artificial liquidity.
In general, now all exchanges are similar.
Have you come across scammers? With a scam for example?
Ignat:
I didn't experience this, because I trust few people and it's hard to deceive me. In the crypto, in principle, there is a lot of deception and scam, they often write different stories about scammers on Instagram. From the simplest to the most sophisticated. The most common type of cheating is through API keys. This is the key that you connect to the exchange, and another person has the right to trade but not withdraw money, and there are a lot of unscrupulous people on this topic. Through these keys, all the same, with a competent approach, you can steal all the money. In any case, it is necessary to distribute your funds.
What are the main mistakes that traders make? There is an opinion that it is easy to keep earnings and it is difficult to increase, do you agree with that?
Ignat:
This is a very topical issue because the sphere is developing and many come and try to learn from other people's mistakes. Personally, I see the main mistake for myself – a mistake of a psychological nature. Even observing my students, and there are 120 of them, I concluded that many are being led by greed. In particular, FOMA – fear of a missed opportunity. Also, many people forget about risk management. We ask many students to trade "on paper" so that they can practice correctly and effectively use risk management. Thus, a personal insurance strategy is developed. Trading is a rather difficult thing, it is necessary to take into account all the parameters, ideally, within six months, some outlines already appear and you can switch to a real account. But we must not forget that trading is somehow associated with risk.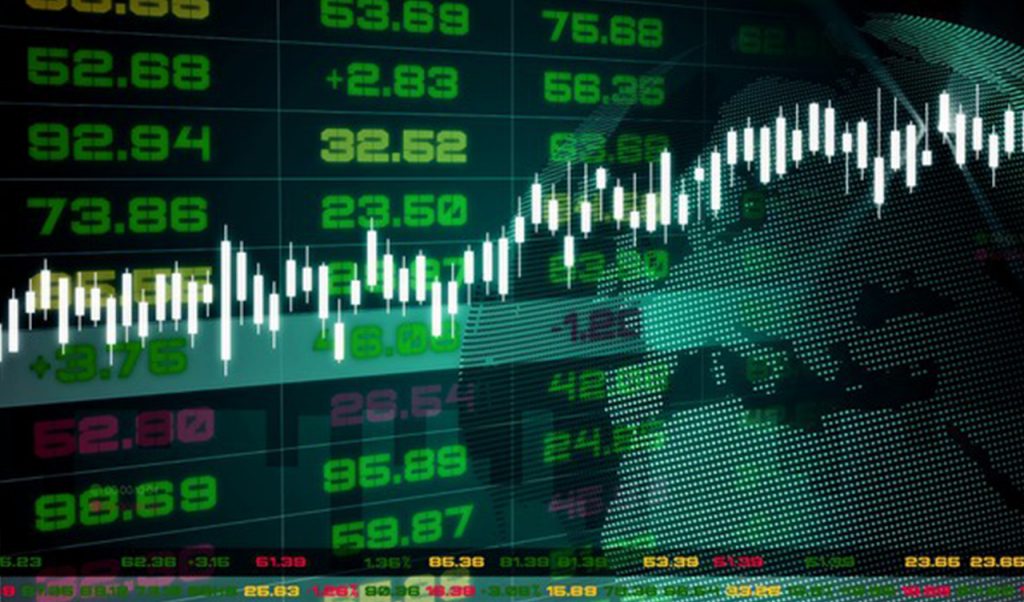 With four years of trading experience, what trends can you name? How has trade changed during this period?
Ignat:
A huge amount of money has come to Bitcoin. This cannot but rejoice, given the potential of the sphere. One example is China, which is launching its own currency. Specifically, for trading, I can mention ICOs – everything you bought earlier was quite efficient. Now it has changed, as there are more experienced people and the market began to behave more stable, but also much more difficult. The market balances between manipulation and the edge of stability in terms of trade. Money is constantly running from source to source. Bitcoin's dominance has recently dropped as everyone switched to Litecoin and other destinations. But at the moment, Bitcoin is starting to lead again.
Do you make money on other market participants? Do you take money into management? And in what proportions?
Ignat:
In a global sense, no, but there are a couple of close people and partners who entrusted me with their money, but for full-fledged earnings you need a team, it's difficult to do it alone. Other people's funds at the moment are in a ratio of 60/40, I think that if you take someone else's funds, you should again not forget about the risks. Therefore, I have a reserve of money to return it if anything.
Based on your experience, what kind of starting capital is needed in order to trade?
Ignat:
The first question I ask guys who want to trade is how much they want to earn. It all depends on the individual. Let's say a person in the CIS wants to receive $1,000 per month, on average, you can come to this income with a deposit of $5,000 – $7,000. The lower the amount, the lower the risks. In the CIS, the level of education is low, so they don't know how to work with money. Earning in crypto depends on the strategy in any way.
Finally, give a couple of tips for novice traders.
Ignat:
The most important rule is risk management, you must always control your risks. I have a piece of paper pasted on my computer with the words "Risks and Stops". Including, beginners need to be aware of what they are doing and where they are climbing. The sphere actually comes from ancient times, so you need to understand the seriousness of the sphere. Luggage of knowledge and funds is important at the very beginning. Do not rush in any way! And of course, think with your own head, this is the only way normal work is built.
Trading is about a continual improvement.