Similar to recent events, the arrival of Non-fungible Tokens (NFTs) gives us another glimpse into the dynamics of finance. In time, NFT has become a hot commodity, and this pattern is destined to repeat over and over.
NFTs are mainly powerful since they show sole ownership of original art, music, tweet, or any other asset that sometimes can be incredibly profitable. That's why they have become so prevalent in different crypto sectors, including gaming platforms.
Naturally, many companies have jumped on the wave and started their unique NFT platforms to join this growing trend. However, with different players on the scene, it's difficult to create buzz.
So, you surely require a careful roadmap to distinguish yourself from the noise and set up an established user base. There are countless solutions at your fingertips, and we've outlined the best ten. Let's have a look.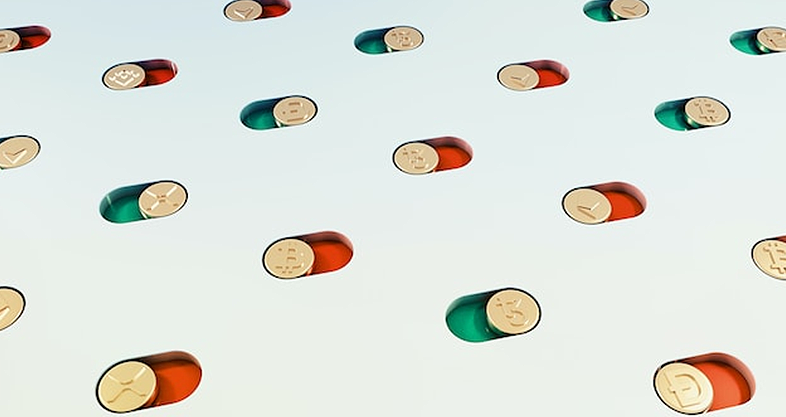 #1 Consider NFT Markets
You ought to first sell or auction off the items in the collection on online auction sites such as OpenSea. These are markets set up, especially for NFTs, where people may offer their collectibles and lure prospects to submit bids on them.
You may decide on spaces particular to your specialization. For instance, unlike SuperRare, which is the perfect ground for electronic art, Rarible is a hot spot for trading audio NFTs.
We've outlined four major markets to advertise any NFT project:
Opensea
The most famous NFT market worldwide, Opensea, is estimated to be worth $3 billion and is home to a huge number of NFTs that are traded there. People can mint, acquire, and offer NFTs as they see fit on its peer-to-peer (p2p) market.
Also, you could get more info on Opensea's website about the NFT market. Its newsletter features anything from rare NFT assets to chats with up-and-coming artists!
Rarible
When it comes to operating as a trading platform to facilitate P2P NFT Trading, Rarible is pretty much on the same level as the previous option. The User Interface of Rarible differs greatly from that of its rival, Opensea, which helps it stand apart and capture your attention.
Rarible shines thanks to the UI's pleasing color contrasts and exciting items. The platform offers everything, including real-time auctions, that could be the perfect place for you to push your own NFTs.
Crypto.com
The Crypto.com NFT trading platform is a good spot to sell NFTs related to art, celebrity memorabilia, gaming, and sports. Before you can start making purchases, you must first create an account.
SuperRare
Instead of sticking to one type of art, SuperRare's NFT Marketplacze would feature an extensive range of works from different NFT creators. On its homepage page, every single NFT offers a 3D realistic display. You may buy animation, comics, and other things on the platform.
This makes it look less like a simple NFT marketplace and more like a venue for showing and designing distinctive NFT art. There are multiple types of artwork on show in this specific market, so it's likely you'll discover the ideal piece!
Review these options and come up with items you prefer to upgrade if you intend to develop a unique project. Those features can grant the ability to discover ideal places for enhancing your NFT endeavors.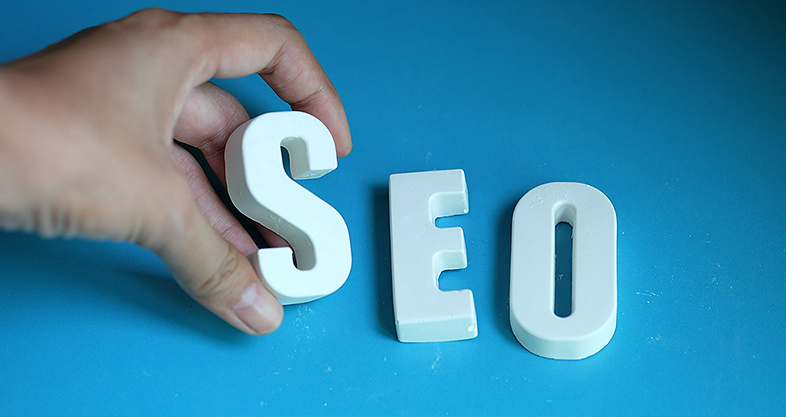 #2 Leverage SEO
Another vital NFT marketing solution to elevate online visibility is SEO. You may elevate your exposure in search rankings and draw in more prospective customers by auditing your site and NFT material for search engines.
Content marketing is an indispensable piece of a powerful SEO plan. You may increase traffic to the site and draw in avid visitors who are encouraged to check out your NFT art by handing out insightful and interesting NFT material.
We've outlined specific pointers to help integrate SEO into any NFT marketing strategy.
Keyword Research
The vital component of SEO is keyword research. Keywords can direct every dimension of your SEO efforts, including your blog entries, linking, and landing page development. You should use extra caution when selecting terms for an NFT platform considering the profile of your prospective user.
Title Tags & Meta Descriptions
To turn your website into a functioning and useful space for visitors, it's best to write SEO-friendly title tags and a well-crafted meta description.
Because it appears first for visitors in search results, your title tag is an essential component of your SEO strategy. Just make sure you incorporate the main keyword and avoid any duplications or keyword stuffing.
Another crucial component of your SEO plan is the meta description, which gives people an overview of the information on the website. It has to be short, action-oriented, and closely associated with the search intent. Don't make it too long or broad.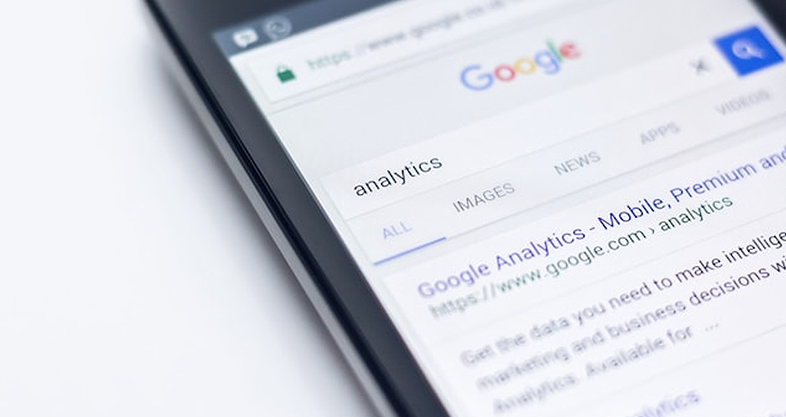 URL Structure
Your website's navigation and UI will be better by structuring your material with a strong URL structure, which will eventually increase Google's rankings and elevate the exposure of your NFT brand.
A clever URL structure is a structure that shows visitors the page's purpose and how close it stands to their query. Plus, you should:
Make It Faster to Load
In the modern atmosphere of Web3 and NFTs, you must put a priority on sluggish sites because it affects rankings greatly, particularly on tablets and smartphones. Begin by extrapolating Google's PageSpeed Insights to assess the current loading efficiency of the NFT site.
This is a basis for progress and lets you find potential areas for growth. There are multiple approaches to improve user experience as well as site speed. Here are some pointers:
Get rid of obsolete or disruptive plugins that only weigh you down.
Make some changes to the CSS and JavaScript code and review it for possible errors.
Check for image quality and size with tools like ImageOptim, so you don't slow down the site with heavy visuals.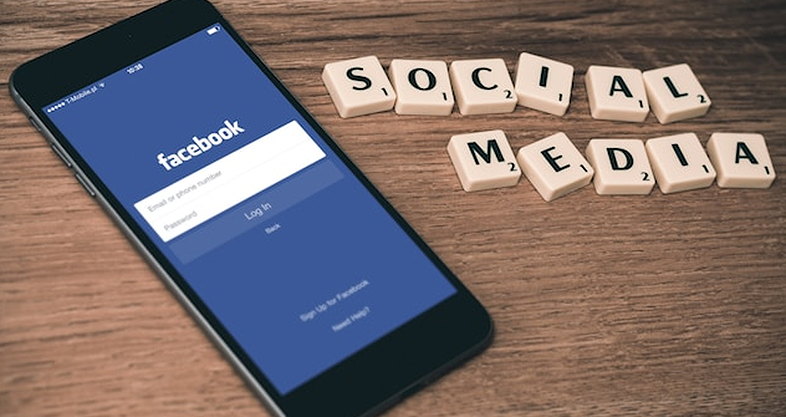 #3 Social Media Can Do Wonders for NFT Marketing
Social media serves as a robust weapon in your arsenal. Sites such as Clubhouse and Telegram are great places to push your NFT initiatives and influence viewers.
We've outlined several platforms to offer you an opportunity to better advertise your NFT endeavors. They are:
Twitter
For example, you may follow a user segment that's curious about the NFT sector on Twitter via a hashtag. In order to fire off the interaction, you may look at the NFT art or leave comments and retweet content.
When you follow certain users on Twitter, you can gather info on the NFT sector. You may promote any NFT endeavor from the convenience of your smartphone, thanks to Twitter's incredible NFT popularity.
Telegram
Also, you may choose a group or a channel on Telegram to discover users with similar interests. Find a group that is respectful and knowledgeable about your specific NFT project.
Plus, you may come up with your unique channel or group on Telegram to let users join and discuss anything NFT and pose questions. You just need an organized admin team to take care of the FAQs and offer support when users need it.
Coinbound Entrepreneurs' Cycle (CEC)
A network like CEC may give you a chance to meet some outstanding figures and businesspeople in the Web3 industry and accelerate your rate of expansion.
CEC is a fantastic network for Web3 executives to establish relationships, get criticism, and exchange ideas.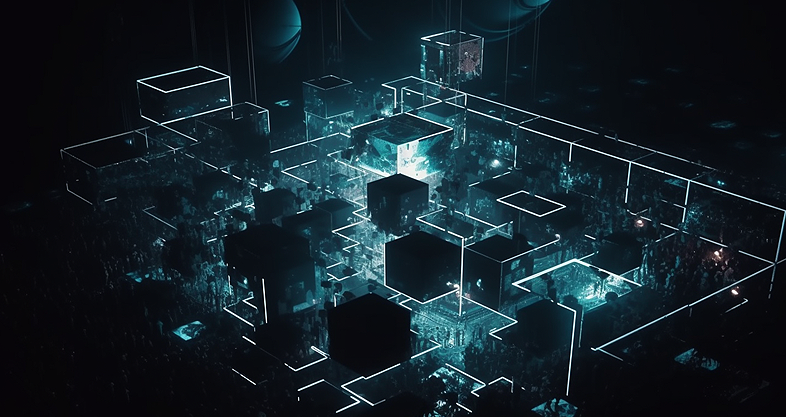 Reddit & Quora
Regular posting is a vital phase of the overall strategy. Introduce your products in a debate on these two hubs.
By discussing your NFT project on these platforms, it's easy to boost your reputation and rankings. That's a wise solution to show your users that you possess the finest selection of NFT artworks. You may answer many NFT-related queries on Quora to promote your services.
Join NFT communities on these two platforms as well. Referrals from friends and family may push your brand rapidly. If you aim for top-shelf performance, there's nothing better than interacting with a group of like-minded members.
You may start a debate about your services and encourage every user to join and provide comments. Plus, you may invite prospective buyers and NFT lovers to pose questions and get their answers from you.
Clubhouse
The Clubhouse can become the center hub of NFT marketing activities. If you don't have much time and don't have a clear approach, the easiest approach to push your services is to constantly bring it up on Clubhouse. By introducing services on Clubhouse, you can raise interest in your initiatives and thereby push your NFT.
Users who are not artists meet in Clubhouse to view NFT products. Here, you may talk to NFT lovers, experts, and regular members curious about different NFT and crypto trends.
#4 Collaboration Marketing
Unless you come up with an NFT product so unique that it can blow up on its own, you must figure out a way to push your product. You want others to become aware of your offerings and offer financial and technical support along the way.
Here, professional collaboration with experts and peer companies could boost your credibility and put you right close to the prospects. We've outlined possible candidates for a fruitful collab:
Established Artists
By collaborating with well-known companies or artists, you may expand your project's audience and increase its legitimacy. These partnerships could involve the joint creation of NFTs, marketing campaigns, or sharing revenue sources.
Popular Platforms
Collaborate with well-known NFT networks to further your influence and reach the purchasing process easier for prospective collectors. You could make the NFTs even more valuable and attractive by linking them to gaming platforms.
Similar Projects
Create partnerships with projects that have similar topics or users and advertise each other's works. This partnership has the potential to expand both projects' audiences and increase their overall awareness.
Influential Figures
Find key players like well-known collectors, creators, or designers, and work with them. These people may serve as brand ambassadors, spreading the news to the fans and putting you on the map.
Industry Events
To find possible backers and supporters, go to NFT gatherings, exhibits, and meetings. Your NFT project may receive more attention and get new prospects because you showcase and introduce it in events filled with like-minded people.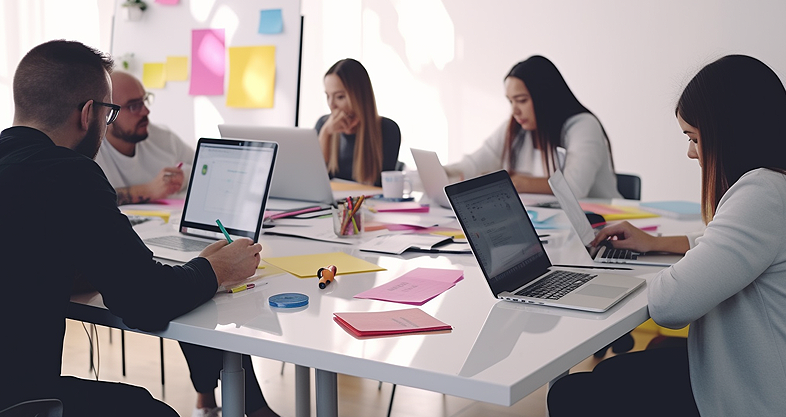 Hiring NFT Collab Managers
If you're short on time and want to make the best use of your budget, it's better to find a top-notch NFT collaboration manager because it can save you a lot of effort and mistakes down the road.
Search for managers with a good reputation who have successful NFT collabs on their resumes. You may usually find these managers on social media, particularly Discord.
It's vital to be brief when pitching to the manager. Because they are quite busy and inundated with bids, you should either have a drastic innovation or propose good money to lure them in.
Get an NFT Marketing Agency On Board
Even if the research doesn't point you to a sure-fire candidate to manage your collaboration, you can outsource the whole operation to a reliable NFT marketing team that is already in close partnership with the top figures in the sectors.
These teams have extensive experience in working with dozens of collab managers, and they offer access to many popular collections that could suit your ambitions.
Plus, there's no need to worry about scams because you are partnering with a reputable organization with an established track record, not an independent contractor you found online.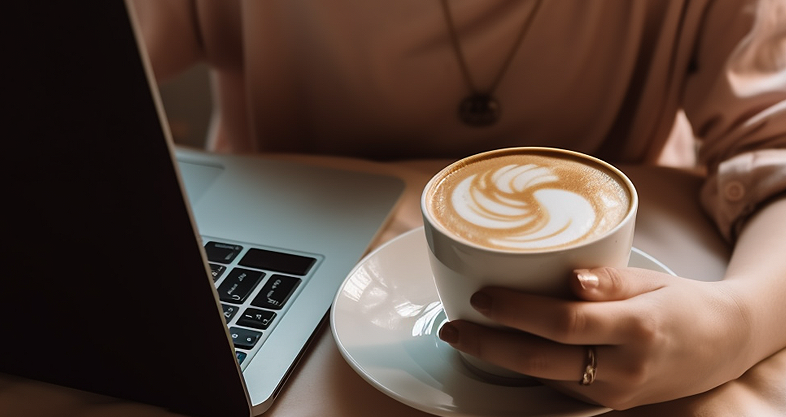 #5 Guest Posting
Using guest postings on related sites is an effective approach to expanding your audience and raising your exposure. Search for blogs that cover subjects like art, music, cryptocurrency, or any other theme that is relevant to your NFTs. You may increase traffic and increase orders by offering useful material and putting a link to the collection.
But first, it's best to identify venues to feature as a guest blogger and discuss everything about your NFTs. There are several tools:
Specific Google Search
Google is an efficient instrument for finding websites or forums that typically accept pieces from guest writers. Rather than typing words into the bar, it's much more effective to put quotation marks and do some targeted research.
Here are some options:
"Guest Column" + "NFT"
"Submit News" + "NFT"
"Articles Wanted" + "NFT"
"Guest Post" + "NFT"
As Featured In Section
As you probably know, many businesses have an 'As Featured In' part where they outline all the popular outlets that have featured their products or services.
If you survey that list, you can see right away a multitude of websites that typically accept guest writers on NFTs and almost certainly will do so again.
You could probably create such a post if the site has already accepted one on NFTs from a rival platform. By scanning different popular outlets that are linked to them, it's easy to identify where to explore guest posting.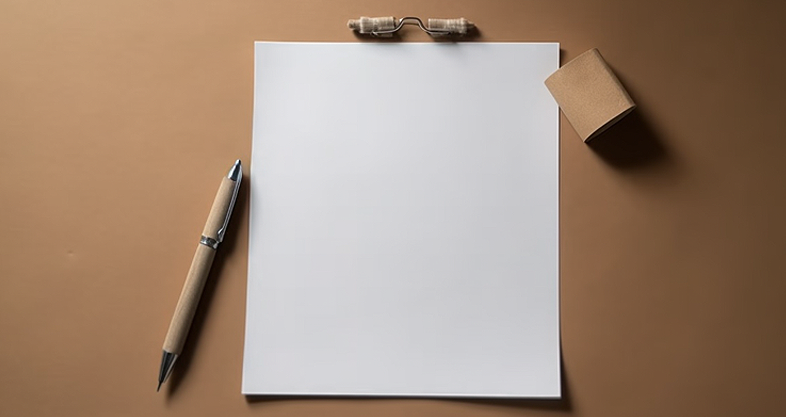 This website usually allows guest writers to provide pieces on NFT. To check their availability, you should hit Cryptocurrency in the Tech submenu. There, you'll see an extensive range of high-view NFT blogs right away. Even if most of them seem famous, you could still come across undiscovered gems along the road!
Visit them and check the bottom for further information. A section labeled "Write for us" or something similar is often available. This can be a perfect ground to introduce your gust piece and outline the reasons it would be advantageous for their business.
Outreaching to Influencers
In order to encourage people in the crypto community to cover you on their websites, you must contact them by email or DMS. This is called outreach. These people can be site owners or individuals with huge blog followings. Now, you may ask, why would a website need to cover my posts when they can easily generate original content on their own?
To encourage NFT businesses to cover you in their space, you must contact them by email or DMS. This is called outreach. These people can be site owners or individuals with huge blog followings. Now, you may ask, why would a website need to cover my posts when they can easily generate original content on their own?
In this situation, it helps to have top-notch material. Generating a guest piece for a third-party site gives them a way to lure more people into their site, and it draws in more people to your NFTs via backlinking.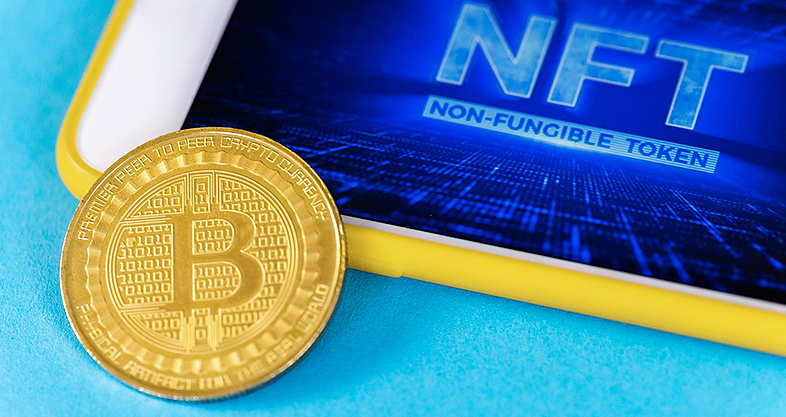 #6 Use NFT Launchpads
Designers, traders, and even companies may preauction, mint, or promote their works on these platforms. Launchpads enable artists to raise money for design, project setup, or marketing. Launchpads also assist creators in connecting with intended viewer bases.
The NFT launchpad club receives an initial email from the designers with information about the hottest NFTs. After sharing the news with the viewer base, an extensive review is conducted. The members can approve proposals if they believe they have potential.
NFT launchpads provide a special approach to introducing fresh NFT ventures and connecting with a niche audience. These sites utilize a decentralized form of crowdfunding and let users sell their NFTs to investors directly.
NFTb
NFTb Launchpad is ideal for a range of potential ideas, including artwork, video games, and other digital items. They cooperate with and support excellent NFT projects through their own finance section, NFTb Labs, besides providing projects with an opportunity to engage with their target market. Using an NFTb to finish your work in the middle might bring you a lot of rewards.
NFTPad
NFTPad is a major hub for gaming, artwork, and DeFi. Their mission is to push the industry's expansion securely and sustainably. As a result, NFTPad has released a comprehensive set of guidelines.
These guidelines cover a minimum level of liquidity, severe loyalty to the initial plan and vesting date, thorough token audits, and other relevant rules. This helps the team keep the community as safe as possible. In addition, they have a DAO set up to vote on essential decisions for the website. The most recent plans, for example, call for refunding investors for uninvested capital.
NFTLaunch
NFTLaunch specializes in pushing projects to differentiate and popularize them. The website also urges users to enter a deflationary market and automatically donate a certain percentage of their transactions to a charity of their choice.
The platform seeks to influence other projects to follow its lead in promoting donations while assisting the crypto industry. This endeavor effectively occupied the BSC Pad and set up a program to serve as fertile ground for innovative NFT technologies. By cooperating with NFTLaunch, businesses get access to NFTLaunch's advertising, tokenomics, and legal insights.
Gamestarter
A handful of NFT launchpads are as popular as Gamestarter in the gaming sector. It's among the best options that provide IGOs to users and completely supports them during games, such as offering launches and in-game NFT markets.
Use Your Own Website
In addition to using various launchpads, you could come up with a special minting site where people can mint and sell their NFT art to potential members. You require a team of experts to handle a lot of ground in blockchain, smart contracts, and web or mobile.
To guarantee the safety and reliability of the site, it's critical to get in touch with proficient engineers and implement optimal procedures.
But it's a good thought to advertise your NFTs on recognized markets or design a launchpad to create hype and lure prospects before creating your platform.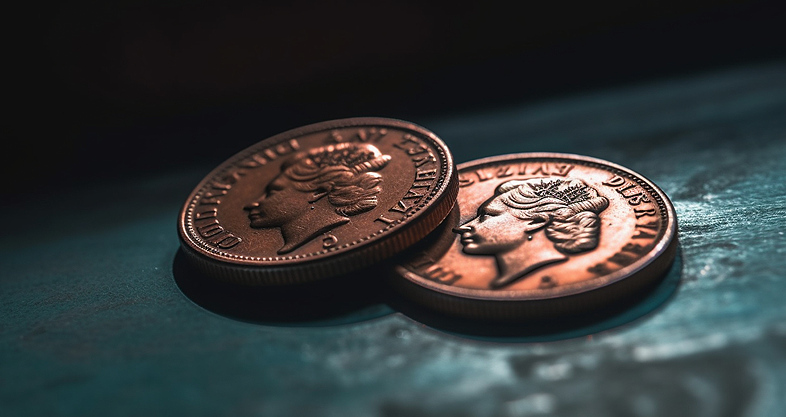 #7 Utilize Airdrops
You can give out NFTs and physical versions of your creation to members. This is a common approach for artists to run contests: everyone who plans to enter must first follow the artist's account and share or retweet. It sparks curiosity, helping you get fresh fans and delight your existing fan base.
Standard
A Standard Airdrop Marketing initiative allows for a set number of tokens/coins into the 'crypto storage app.' The objective of this initiative is to encourage more people to adopt the token.
Everyone will then be assigned simple tasks to perform, like registering an account, providing wallet addresses, and subscribing to receive the project's newsletter.
Bounty
Users must perform activities to receive free money in a bounty airdrop. To be a part of this airdrop, people must subscribe to a newsletter, join the project, share or retweet material, and be engaged in those platforms. For bringing in further new users, people can also receive finder's fees.
Users have to collect a specific amount of points to be eligible for free coins. Earning the free tokens takes some work. Thanks to its quick, effective results, this strategy is applied in many NFT initiatives.
Holder
The holder airdrop is geared toward current cryptocurrency token holders. One reason is that users can see the wallets and the tokenomics structure.
The amount is set by the snapshot of the wallet. The amount received by the users is purely predicated on the number of NFTs or coins in the user's crypto wallet. Mostly, the users who already hold the coins don't possess any interest in the airdrop.
Exclusive
Exclusive airdrops are solely available to those who have been hand-picked based on their extensive, impressive background. Those who get this airdrop could be dedicated users who have backed your NFT project from the start.
This type of airdrop may be ideal for those who spend more money on non-NFT activities and those who are most active on social media to push your tokens.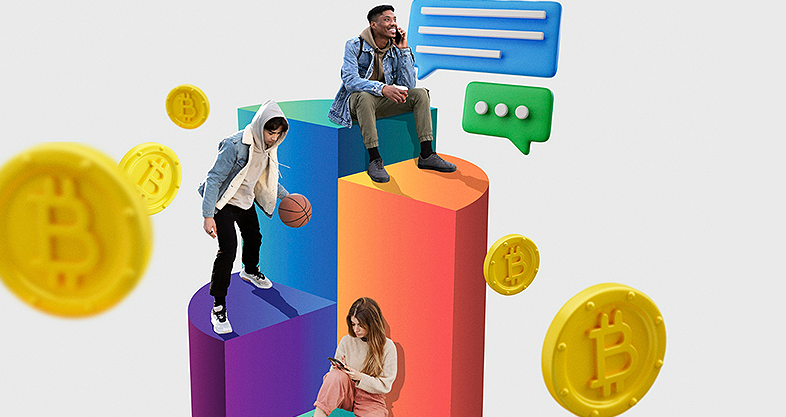 #8 Influencer Marketing
To advertise your NFTs and boost your presence, you can team up with influencers. You have several options for collaborating with producers and influencers to market your NFTs:
Identify the Right Influencers and Creators
You ought to get influencers whose target demographic matches yours. To be certain their followers share a passion for NFTs, you must look into possible partners and evaluate their followers.
Determine the Collaboration Structure
After you discover influencers who are powerful in your NFT niche, you ought to look for the most efficient sort of partnership. This can occur in the form of a basic paid post or a more intricate partnership in which the influencer or creative develops unique content on your NFT project.
Set Clear Expectations
You ought to set explicit goals and requirements for the influencer prior to the collaboration. This covers the material they will be producing, the duration of the partnership, payment terms, and any other pertinent information.
Create Compelling Content
Teaming up with the influencer to provide appealing material will help guarantee that your NFTs enjoy the amount of exposure they need. This can take the shape of a piece that showcases the special qualities and advantages of your NFTs videos.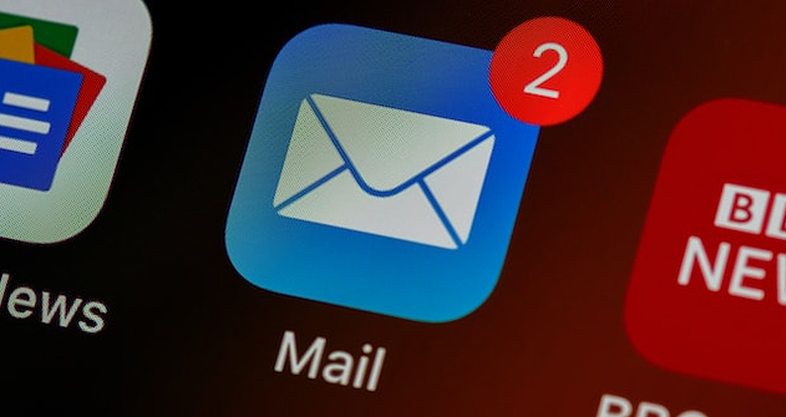 #9 Email Marketing
An effective advertising tool to inform your user base on your NFTs is email marketing. In order to frequently keep users up to date about developments and news regarding your NFT collection, you may distribute customized email newsletters every week or every month. Your goal when using email marketing must be to inform users of new offerings or noteworthy features while also seeking their input or inviting them to participate.
Start Building Email Lists
Add a registration form on your website or blog to carry out an effective NFT marketing strategy. Only the right demographic will visit your website and provide their email in return for your excellent information.
It could require some time to build your email list, so to encourage people to sign up, you need to provide discounts, unique material, or exclusive access.
You Can Start With a Small
The ideal frequency for emails is to send them every ten days or so and avoid daily emails. This information was provided by many people who often deal with marketing emails.
The majority of email advertisements have up to 500 subscribers in terms of number. Few small companies have more than 50,000 members. The statistics show that email marketing does not necessarily require a sizable subscriber base to begin. You can already have your NFT products seen by the appropriate individuals if you have at least 500 subscribers.
Use Different Formats
Keep in mind some of the typical email formats you can use: Updates on the latest NFTs or changes in a project; lead generation material with an enticing subject line and engaging body; newsletters to update your subscribers on business news; and product launches which include NFT images, an in-depth review, and an effective CTA.
Such email formats, particularly the newsletter style, are valuable for NFT marketing. With a newsletter, you can keep giving insightful information and updates, and one benefit is that it can be distributed regularly.
Analyze the Metrics
Developing email marketing is simply the first step. You must monitor the results of your initiative using tools to ensure its success. It will help you keep tabs on the number of emails that are opened and answered and what actions are taken after viewing them to determine which tactics are most effective for the NFT project you are advertising.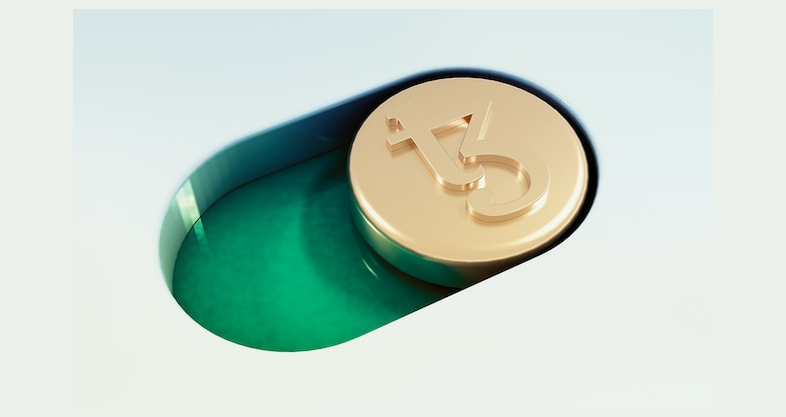 #10 Paid Ads Are Still Powerful
Although organic traffic is great, paid advertisements are highly powerful. Using paid advertisements, you might influence far more people and maintain a vibrant user base in the NFT community. It's not wise to ignore their influence on the marketing success of your business.
Popular websites like Google, Twitter, and Telegram are fertile ground for pushing NFTs with paid ads. You may maintain a dominant presence, which increases exposure, along with excellent social media and SEO marketing. Just make sure you invest the budget in inefficient channels and groups. You have two powerful ways to leverage paid ads:
PR Articles
You may contact NFT podcasts, YouTube channels, or even sites to learn more about the possibility of securing an exclusive piece or appearance to talk about your brand and how distinctive your upcoming NFTs are.
Look into reputable news outlets and podcasts to get a glimpse of what to say when contacting them. You might have noticed that prominent NFT news outlets like NFTNow offer a Next Up segment specifically for prominent NFT initiatives.
Facebook & Instagram
NFT marketing is a sophisticated operation that needs a lot of forethought and imagination but ultimately determines whether or not your project will succeed.
With proper setup, you can leverage these two channels to drive visitors and prospects to your space. Of course, it takes a great deal to efficiently handle and oversee paid ads, which is why it's crucial to bring in a professional manager.
Measure & Adjust
After getting familiar with all the techniques, now it's best to assess and adjust your performance.
Engagement
Social media interaction is one of the simplest solutions to monitor the progress of an NFT marketing effort. Using this element, you can determine how many prospects find interest in your project.
Monitor the likes, comments, shares, and follows on various social networking sites. To get a sense of how many users have viewed your posts, you can monitor impressions as well.
Online Traffic
You may keep an eye on the number of visitors, how long they stay there, and which sections they see. You may use this indicator to assess whether your NFT marketing effort is bringing visitors to your site or not.
Revenue
Your strategy's main objective is to increase sales and income. You may monitor the number of items sold, the cost of NFTs, and the total amount of money made. You'll have the ability to determine success or failure with this metric.
Return on Investment (ROI)
This indicator will assist you in evaluating the ROI for your strategy. ROI may be calculated by taking the income earned and deducting the cost of the advertisement, then dividing the result by that cost.
Branding
NFT advertising can be helpful in boosting brand recognition. You can check different social media channels to observe the occasions people mentioned your brand or discussed something related to your niche. You may use this indicator to assess if your initiative is raising brand recognition or not.
Community Engagement
With different channels, you can keep track of how many users have become members of the community throughout the campaign and well beyond it. You may use this indicator to assess whether your initiative was effective in establishing a community.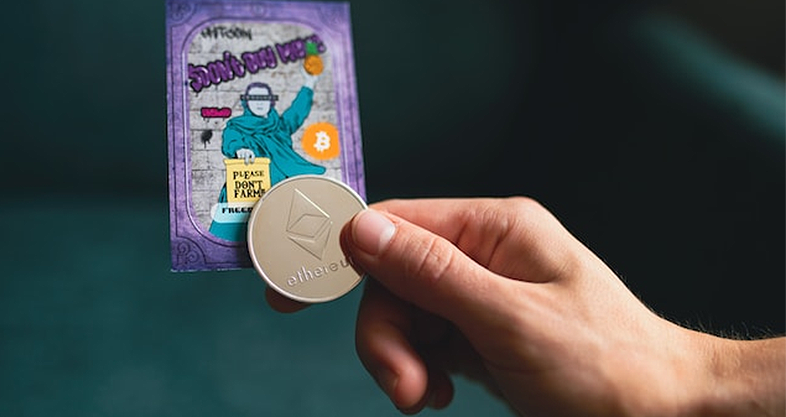 How Can Marketing Help Your NFT Project?
Since the initial promotions in the field, NFT marketing has seen significant development. With so many changes over the years, we are better able to appreciate the subtleties of NFT marketing.
Such changes and improvements have encouraged many NFT platforms to use marketing in different phases of their operation. Generally, marketing can offer these benefits:
Create a Buzz Around Your Project
Utilizing an NFT marketing plan may be useful in pushing a project, which is one of its key advantages. You can establish a sense of exclusivity and rarity by making one-of-a-kind, limited-edition NFTs that are associated with the project. This may increase demand from prospective buyers.
Build a Community
NFTs may also be utilized to create a sense of community for a project. People are encouraged to join in and connect with the project by generating NFTs linked to certain project milestones. This may foster a feeling of ownership and interest in the initiative, which gradually may result in more engagement and promotion.
Early Adoption
NFTs may also be employed as a means of rewarding project backers and early adopters. You can recognize folks for their initial support and encourage more participation in the project by making NFTs that are exclusively accessible to those who take part in special actions (like signing up for a newsletter or joining a meeting).
Raise Capital
Lastly, NFTs may be utilized to bring in money for a project. You may sell NFTs to potential buyers by generating NFTs that are linked to the project's goods. This might open up a new source of funding for the platform's expansion and progress.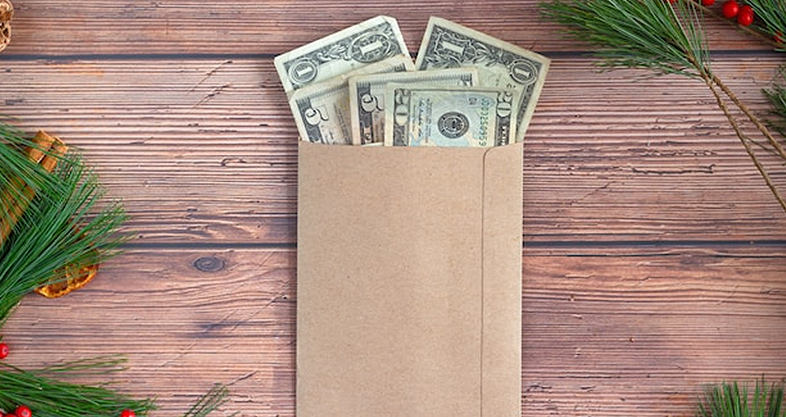 Bottom Line
So, there you have it. This is an in-depth look into different NFT marketing strategies that you can use for your projects. There's a lot of variety in approaches because each strategy may be more effective in one sector than another.
Of course, a marketing strategy is not just limited to selling and releasing an NFT asset. You want people to stick around after the sale and help you promote future initiatives because NFTs are the modern gold rush, and you want to stay in the race as long as possible.
To do that, you need well-crafted NFT marketing strategies, and that requires having a team of experts by your side that is not afraid to think outside the box. Luckily, you don't have to look very far for such a team because we at ICODA can offer the expertise and experience that can help you every step of the way. All you need is to contact us.