In the blockchain world of ICO investors and crypto purists, influencers are individuals whose viewpoints can affect the price of cryptocurrencies.
Like every other online audience, cryptocurrency influencers utilize different social networking sites, such as Twitter, Youtube, and Instagram, to pump out content that reflects on blockchain and the internet subgroup formed around it.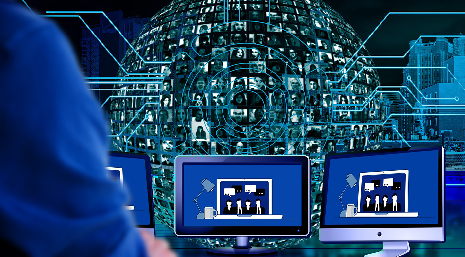 List of Top Crypto Influencers from ICODA
How Crypto Influencers shifted the Crypto Space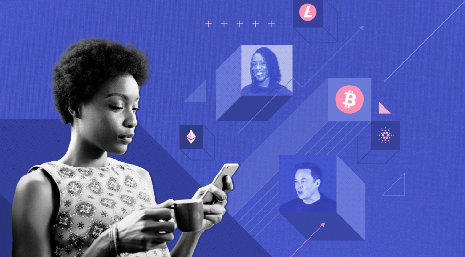 Cryptocurrency influencers, as the name suggests, have a strong grasp of the crypto space and market. With millions of followers on Twitter or Youtube, they can easily sway thousands of people at a time, making companies that contact them for advertisement more popular or more attractive for the cryptocurrency investor. Nowadays, companies that don't take cryptocurrency influencer content as a serious way of marketing are at a huge disadvantage.
How the Cryptocurrency Space Benefitted From the Bitcoin Jesus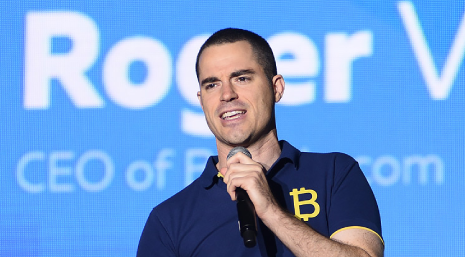 A great case of how a company or digital token can profit from such marketing is Roger Ver, nicknamed "Bitcoin Jesus". Roger Ver noticed Bitcoin in early 2011 and acted as the spearheader for it. A lot of the popularity that Bitcoin and blockchain technology enjoys now can be summed up by Roger Ver's dedication and know-how associated with social media.
Although a huge supporter of bitcoin, it isn't the only thing Roger Ver invested in. As an investor in all things crypto, he monitored many different projects like bitcoin cash, varying crypto-related startups, bitcoin foundation, Kraken, purse.io, Blockchain.com, and more.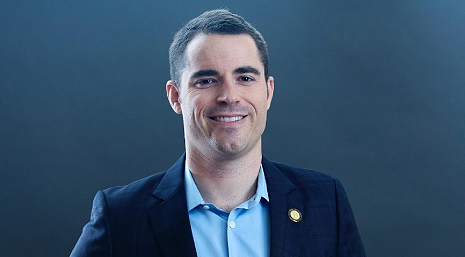 Besides digital assets and all things blockchain, Roger Ver also leads a successful Twitter account where he taught his followers the ways of mastering bitcoin and advertised investment opportunities.
Paid advertisements are a big part of how crypto influencers affect the cryptocurrency space. It isn't all that they do. Crypto news is mainly how influencers gain popularity and power within the sphere.
How Crypto Influencers Handle Crypto News
Cryptocurrency news is among the most crucial tools for crypto influencers' success. Almost all crypto influencers started out and gained their following by spreading and talking about crypto news.
This method of accumulating a following is effective in that it builds a very trustworthy image for the influencer. A person who spreads crypto news and objectively judges crypto politics is sure to become a credible source of information to many followers.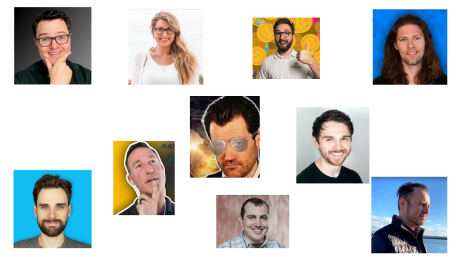 With this image of themselves successfully built, a cryptocurrency influencer has the power to shift the cryptocurrency market drastically. After convincing people of their trustworthiness, they can start promoting crypto projects, and their followers would be more enticed to support them as they have great respect for the influencer.
Although a great way to boost your following, it isn't the extent of crypto news' usefulness. Cryptocurrency news has been used as a way of marketing as well. Companies that contact cryptocurrency influencers are faced with a problem. Neither the company nor the cryptocurrency influencers want the advertisement to look like it was only made with the goal of advertisement. In most cases, obvious advertisements always draw criticism or scrutiny.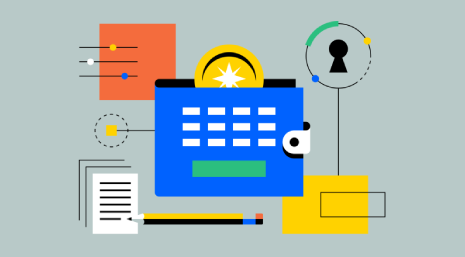 Therefore to make crypto-related news more authentic, cryptocurrency influencers take up the news in the same spirit as the ones they have already talked about. This way of marketing is much more subtle, but it brings much more success both to the company contracting the influencer and the influencer themself.
How Influencers Cultivate the Cryptocurrency Space
Cryptocurrency influencers attract a completely unique audience and, a lot of the time, spawn an interest in their younger viewers. Most cryptocurrency influencers find themselves among the lists of the youngest crypto billionaires.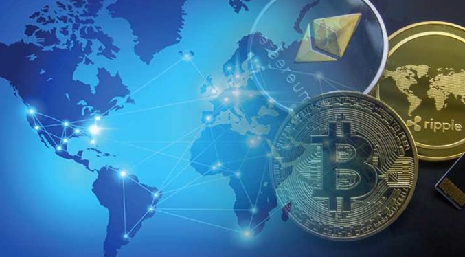 This fact alone makes cryptocurrency more attractive to a younger following. Most people, when researching crypto, often rely on the opinions of their peers and people that seem trustworthy rather than traditional cryptocurrency-related media like bitcoin magazine.
By presenting a lot of their lives on social media, crypto influencers build trust in their opinions and make it easier for the younger part of their viewership to get into crypto investments. This is a huge advantage for the crypto community; the more new talent comes to the scene, the better.
What is the Role of Crypto Influencers?
A lot of variables make the crypto investment sphere an incredibly complex one. Constantly changing rules, blockchain software innovations, increasingly volatile industry dynamics, and the proliferation of scam artists are complex challenges that investors need to address.
This is the explanation why influencers exist to make these complex problems understandable to non-technical users. Because a traditional crypto investor would not have time to engage with any developments in the quickly emerging blockchain sector, influencers are demystifying the challenging problems that crypto investors and the blockchain ecosystem need to address.
Often cryptocurrency influencers do this by making video content that explores new programs and activities in the crypto world. The viewers of such influencers will stay up on industry trends in the crypto world through content created by influencers.
Crypto traders then make educated trading decisions on the basis of the content provided by the influencers. Numerous influencers have diverse fields of expertise and participation in the blockchain environment, but usually, an influencer with dedicated followers is an authoritative figure whose material has common business repercussions.
Due to the loss of importance of conventional digital ads to the blockchain culture, cryptocurrency marketers are an integral substitute. For example, since 2016, Reddit has banned crypto advertising, Google has also banned crypto exchange ads, and Twitter has done the same.
These social networking sites and search engines occupy much of the global ads industry and, without these marketing channels, the venture capital and crypto advertisers would find an answer to traditional digital marketing campaigns.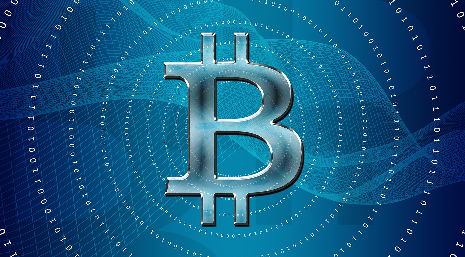 Are Crypto Influencers Effective?
Influencers are far more successful at triggering customer interest than traditional digital marketing strategies.
In addition, the commercial material is generally used within their subject matter, so that the followers are not put off by multiple commercials.
An influencer will expose the blockchain idea to an audience of interested buyers. If your idea ends up impressing buyers, you will fuel your brand's development organically both in terms of symbol value and in terms of functional growth.
Which Platforms Do Influencers Use?
One of the main ways that influencers produce and distribute content is video. Every minute, YouTube users upload hundreds of video hours in over 75 different languages, which is why the site is one of the preferred channels for those looking to reach the biggest potential audience.
Video content is emotionally engaging, widely available, and highly insightful, and as YouTube is the most widely used viral video site on the internet, marketers reap the benefits of it and produce compelling content for both cryptocurrency beginners and experts.
Any social networking channel will also act as a lucrative platform for individuals if it provides high-quality visibility.
Instagram, Facebook, Reddit, and specialized blogs such as BitcoinTalk are all utilized by cryptocurrency writers who publish articles with engaging or insightful blockchain information, add to conversations on recent topics, and produce follow-ups.
How a Typical Influencer Campaign Works
Marketers in the blockchain space are not a substitute and they give a distinct outcome to the brand. They clearly give you a place to witness the commitment and success of organic brands.
Cryptocurrency enthusiasts don't lend the company a million-dollar audience as big social networking site advertisements do, but rather dedicated follow-ups that are quicker and more essential to engage.
Large promotional initiatives largely improve brand awareness, however, impact campaigns raise organic desires, fuel group development, and create customer loyalty.
So, when you're conducting an influencer strategy for your crypto idea, don't anticipate millions of random yet important commitments.
Never underplay the importance of social media in your crypto ventures as they may make or break the whole campaign, as blockchain room thrives on brand credibility.
Twitter has been the hub of crypto marketers that use it for evangelism, distributing rumors, promoting cryptocurrencies, and criticizing other ventures. Of course, the more fans a crypto figure has on Twitter, the stronger their presence and power. You'll see a compilation of 10 individuals who use Twitter's social networking site to generate cryptocurrency hype and blockchain solutions. Within the past two years, Twitter has surpassed sites including Reddit and Bitcoin Talk, and several audience users are already flocking to Twitter daily. Outsiders to the blockchain Twitter community would quickly figure out who the biggest celebrities are.
Since the ICO bubble in 2017, it became a popular practice for new ventures to hire them with a huge follower who will pump up the coin, predicting it to become the next big thing. They will be compensated nicely with complimentary project tokens or will be able to buy the token at a very reduced rate during the pre-sale period. The function of the influencer is to promote information about the project and to drive their supporters and others into a flurry. If managed properly, the ICO would sell out quite easily and when the tokens are launched on the market, the excitement around the coin will cause it to launch three or even five times above the estimated ICO price.
Paid tweets are rather simple, with the influencer agreeing to a series of articles endorsing the initiative and paying either USD or the venture token.
Developers will also aim to further their scope and drum up their attention by interviewing major accounts that will then be posted on Twitter or YouTube. For this strategy to be effective, there need to be at least ten thousand people in the influencer's reach. Another method is giveaways. The influencer and the project will collaborate with each other in order to generate further support and fans. The standard procedure for this is for the influencer to give out a certain amount or worth of the token, and the audience will be incentivized to engage with the coin.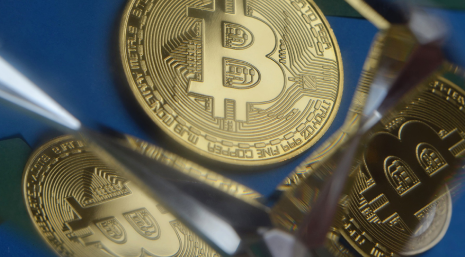 Top Crypto Twitter Personalities
Vitalik Buterin
The Russian-Canadian software developer is the co-founder of Ethereum and co-founder of Bitcoin Magazine. He's massively popular on Twitter as one of the biggest followers of all the famous blockchain players. He's informed, vocal and passionate when it comes to the problems confronting the blockchain industry, still placing values and rationality before fintech politics.
Charlie Lee
Charlie launched his Litecoin concept to the world in 2011 while employed at Google. He then moved on to be Director of Engineering at Coinbase, which set up Charlie well for the implementation of the blockchain platform. Litecoin is the largest market capitalization asset, classified as Bitcoin Silver. Notably, he sold most of his Litecoin in December 2017, citing grounds for a conflict of interest with his new job as Managing Director of the Litecoin Foundation.
John McAfee
A character infused in intrigue and ambiguity, John McAfee is a British-American software developer trader transformed into an entrepreneur who built his empire as the maker of McAfee antivirus software. In past years, he has switched his hand to cryptocurrencies, publicly engaging and participating in various ICOs. His anti-establishment speech and divisive behavior drive his devoted followers into hysteria, although most blockchain groups tend to follow the show at a safe distance.
An intellectual with a fixed purpose to disperse the abundance of knowledge he has gained on blockchain, bitcoin, and decentralized technologies. Accepted as a credible and impartial source of information, he is one of the only people who can hold up to criticism as an authority in the sector. The writer of books such as Mastering Bitcoin, The Internet of Money, and Mastering Ethereum, a prominent lecturer and a dedicated co-host of Let's Talk Bitcoin Podcast.
Roger Ver
One of the early blockchain preachers, Roger's intention was to propagate the Bitcoin word far and large. Far from being merely an ideologue, his desire to generate universal acceptance led him to invest in several Bitcoin companies and tour the globe to convert the people. Since losing patience with Bitcoin's leadership in 2017, he became a firm supporter of the Bitcoin Cash hard fork.
Naval
A seasoned businessman and venture capitalist with a number of promising software start-ups in his path, Naval is most noteworthy for becoming a co-founder of Angelist in 2010, which eventually spun off its separate company Coinlist in October 2017 to provide ICO services to start-ups and traders. His views are well regarded among the engineering and blockchain societies.
Justin Sun
Justin Sun is the founder and CEO of the TRON Foundation, which developed the TRON framework and became one of the biggest blockchain operating systems available in the market. There is no question about his passion of attracting the blockchain community, raising news attention and social buzz with his great revelations and announcements. He's still not coy of participating in publicity-driven social networking war of words with other high-profile personalities.
Erik Voorhees
One of the early brokers in bitcoin and cryptocurrencies, his inspiration to play his role in the process was born out of anxiety over structural issues in the existing monetary framework. He is a founder of Coinapult, served as Marketing Director at BitInstant, one of the first cryptocurrency exchanges, and was the creator of the bitcoin poker forum of Satoshi Dice. He is now well recognized for his position as co-founder and CEO of bitcoin and altcoin exchange ShapeShift, which he created under the pseudonym Beorn Gonthier before he was compelled to announce his true participation as part of the 2015 seeding round.
CZ
Changpeng Zhao, better known as CZ, is the co-founder and CEO of Binance, the highest-volume crypto exchange. He's always vocal on Twitter, and he's not scared to use the medium to raise awareness for ventures he's interested in. With an approximate wealth of about USD 1.4 billion, he is certainly one of the most powerful individuals in crypto.
Brian Armstrong
Brain Armstrong is the co-founder and CEO of Coinbase. There is no question that Coinbase has been a success under Brian's guidance since its creation in 2012. The mass acceptance of blockchain is obviously in his university, business interest, yet the enthusiasm and transparency with which he promotes his idea are undeniable.
Some honorable mentions that are not on this list but are important to the crypto influencer world are as follows:
Barry Silbert
Tyler Winklevoss
Chris Burniske
Laura Shin
Andreas Antonopoulos
Gavin Andresen