Over the last few years, cryptocurrency has grown, both in price and popularity. Many industry leaders believe digital assets have the power to change finance and marketing forever. But as digital currency, like bitcoin, becomes more commonplace, cryptocurrency may present some issues for marketers looking to collect consumer data.
For those readers out there who need a crash course, cryptocurrencies are based on blockchain technologies or peer-to-peer networks. So, crypto assets can be sent and accepted within the whole crypto industry.
As a world of digital assets is buzzing with new digital assets launched almost daily, it is vital to use social media platforms and stay tuned for further updates.
So, today we offer to pay close attention to cryptocurrencies and their popularity in social media channels. The way they conquer the hearts, minds, and wallets of both beginners and experienced investors, involving them in the crypto market. Let's dig in!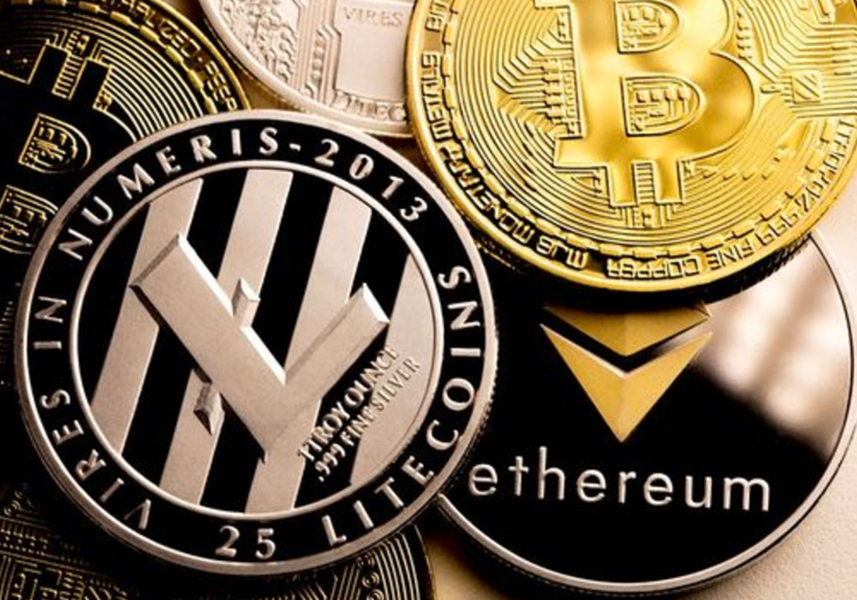 Social Media Industry and Crypto
Before social media exploded into the blooming flower that it is today, creators did not see much in return for their content. Of course, the social media platforms and blockchain-based social networks made their share, but the creators themselves were not benefiting much from their hard work and creativity. These circumstances made cryptocurrencies so appealing to content creators before it gave them another avenue to get compensated for the work they put in.
Now, let's fast forward a bit: a time where social media has a lot more power in our society. Today, social media is a double-edged sword that can help or harm crypto prices. Social media has this power because it paints the portrait of digital coins to the masses. If the picture is flattering, it could make the prices go up. However, if it is a negative portrayal, it could bring the costs down. In other words, social media has a great power to control the investor's decision. Take into consideration the volatility of digital coins and the high usage of platforms (Facebook, Instagram, Twitter, and TikTok) as well as blockchain-based social media networks (decentralized social platforms like GNU Social, Steemit, and Mastodon). So, you can see how social media can play a significant role.
Digital Assets and Viral Posts About Crypto
Back in the early days of social media, users who posted viral content saw very little return. The services grabbed revenue, but their audience, who were making posts, did not benefit from their ideas. Crytpo asset is an excellent opportunity for IT teams to alleviate this trend and give creators power over their content. It is possible to reach this goal via blockchain technology, and it provides a way to encrypt transfers.
Blockchain Nowadays
At first glance, you may not think there would be a significant link between blockchain technology and social media, but this is not the case. The combination of privacy and accountability that blockchain provides benefits from tracing just about anything because the data is built-in pieces, and each piece is encrypted separately.
Blockchain technology enables individuals to have more privacy when using Internet-based technology. In addition to this, when social media enthusiasts create viral content, they could potentially receive compensation.
It can be used for an assortment of transfers and has been used to ensure the legality of goods and services. Digital assets work by adding blocks to the chain. So, the more data, the more coins there are to spread around. Every bit of social media is about posting data. It influences coins and their price volatility. We should admit that it is fantastic if creating posts brings money.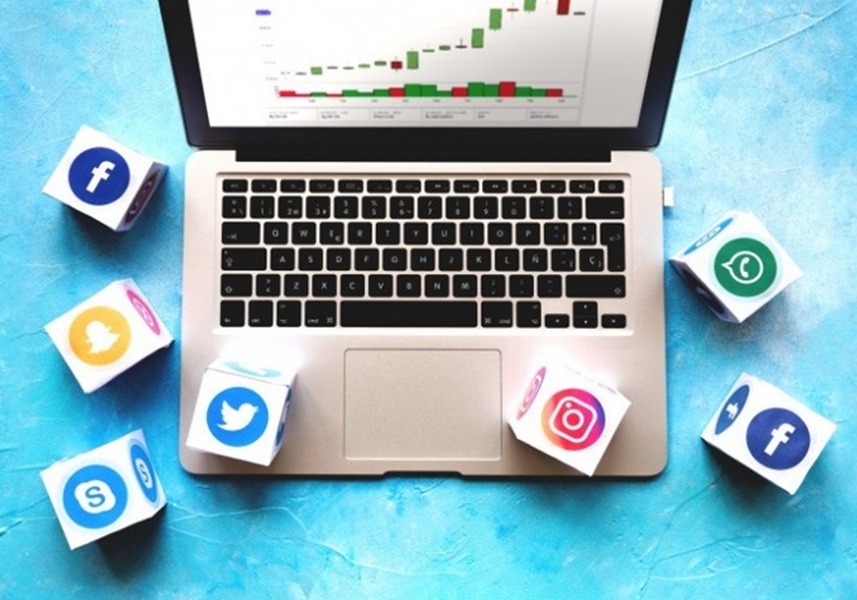 How Crypto Exchanges Use Social Media Channels?
Digital assets themselves are not the only forces behind the rise in crypto's popularity on social channels. Exchanges are trading platforms for digital assets. They are actively engaging their audiences with news and updates on the whole industry (for example, breaking news about Bitcoin and Ethereum).
Let's take a look at some crucial points. Then, we will see how crypto-based services drive new followers, help their consumers, and show their updates on social media.
Customer Support and Alerting
Whether exchanges have a dedicated support account or not on social channels, they use social media to point customers to the right places at the right time. Take this example from Bittrex, a blockchain-based platform for real-time trading, alerting users via Twitter about a potential scam and pointing them to their support site.
Providing a Support System
For exchanges that have to deal with complex support topics frequently, it is always a good idea to have guidelines and standards around what to communicate to your consumers.
We live in a customer-focused business landscape, where customers have way too many options to choose from. But by offering good support and service on social media platforms, crypto companies can encourage them to stay loyal and stick to you.
You can use saved replies to store complete responses or small snippets for a detailed or customized response. In addition, it ensures accuracy when your customer care team is working quickly to reassure customers on various subjects.
Cryptocurrency and Blockchain Stories and the Latest Updates
The crypto community loves to stay in the know about current happenings and trends. Mainly since the incredible surge in Bitcoin and other asset values, users have been eager for the slightest update.
It has played out well for crypto and blockchain-based brands on social networks. They can use this hype to their advantage and create a ton of engagement from one update.
Hiring and Employee Appreciation
Not everything is about the end-user when it comes to any exchange's presence on social media networks. For example, many firms, particularly in the tech space, use social media to find great employees.
A benefit of this is that you are sharing your jobs via social media. As a result, you are not only increasing engagement and awareness, but you are also exposing your career to a select number of users who are likely more passionate about your job vs. someone who stumbled across it on a job website.
Discounts and Special Offers
Another big trend for engagement that exchanges follow on a social network is that of offering a discount. Sweet deals and discounts can help the company to grow a loyal community and attract new investors from the crypto segment.
How News and Comments on Social Media Networks Influence Coins?
In basic economics, one learns that high demand increases the price. In this way, the cost of cryptocurrencies is affected each time there is hype in the media. Thus, prices can rise with positive publicity and crash with negative attention.
Similarly, when currencies release update news, like when the Bitcoin network announced the lightning app, prices can rise as news of this feature spreads.
So, because nearly 70% of US adults get their news from social media, you can imagine how social media platforms are changing the demand and price of BTC and other coins.
Media coverage and social sharing helped to drive investors' attention. However, most people had no idea about cryptocurrencies.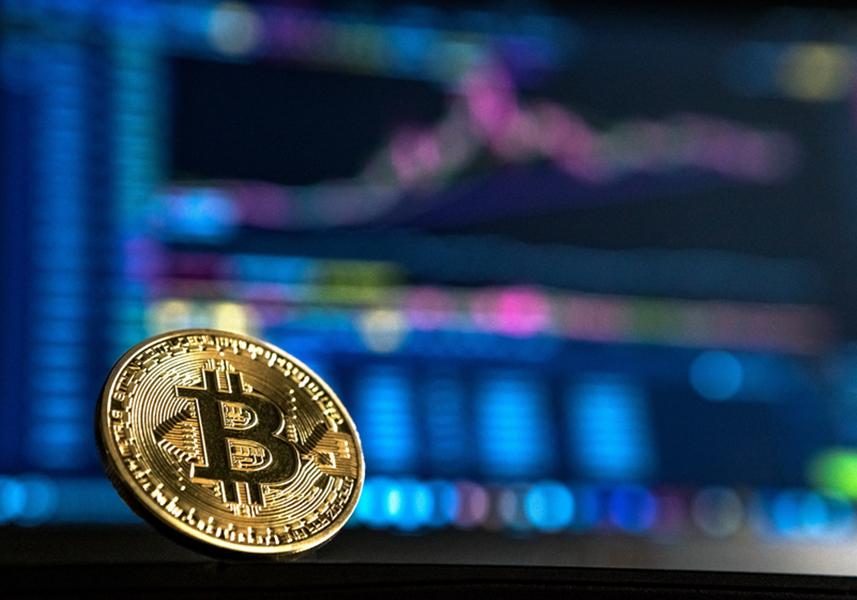 In Conclusion
Starting in 2009, very few people were aware that decentralized currency was possible, nevertheless existed. Cryptocurrency mass adoption continues to grow around the world. Just imagine: digital assets have turned into one of the most popular topics online today.
The influence of social networks has dramatically shaped their prices. Popular publications, industry influencers, and the coins themselves play a crucial role in the online hype.
These platforms fill the gap between consumers and crypto-based companies, creating a collaborative workplace. Crypto receives mass adoption due to financial and crypto-based companies and investors. So, they can be more accessible both for professionals and newbies. Initiative IT teams will be seeking an opportunity to implement these coins into their apps and websites. As the financial sphere moves into the new era and social media services obtain higher value, digital assets boost prominence. The development of social media platforms makes all of this inevitable. It provides the space where the data driving crypto coins can be stored and brings the whole community together, supporting and influencing crypto prices.
So, that is all for now. Share this blog post if you like it. Get the latest content on the ICODA blog!