Introduction NFT has become a true phenomenon in recent years. NFT collections are being created at an increasing rate, and the number of followers of this type of project is already in the millions. Not a small role in this has been played by competent NFT marketing as the most important tool for presenting NFT projects to users.
That's why today we will talk about the components of non-fungible tokens marketing and current NFT marketing strategies.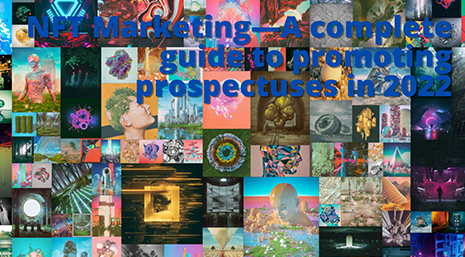 Market Capitalization of NFTs
Today, the NFT market is estimated to be worth several billion, and even some projects have managed to cross this line in their own right.
For example, Axie Infinity, CryptoPunks, Bored Ape Yacht Club, Mutant Ape Yacht Club, and Art Blocks are valued above $1 billion in capitalization.
And, of course, not a small role in achieving these successes was played by the successful personal brand of the project and its promotion in professional NFT marketing strategies. Consider all the possibilities of social media marketing, influencer marketing, and target promotion.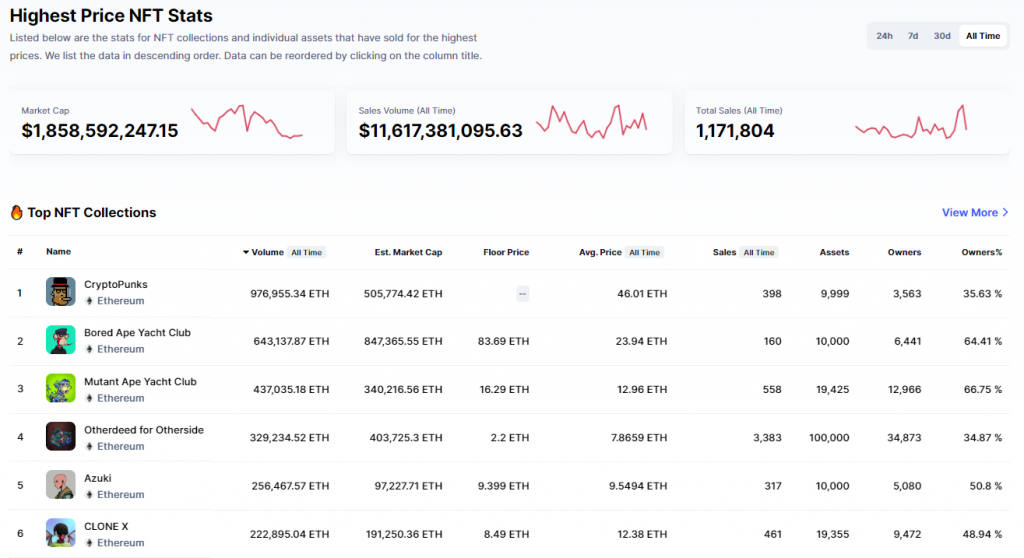 NFT as a Commodity
When building an NFT marketing strategy for your own token collection, you should keep in mind one simple but very useful idea. Marketing non-fungible tokens are as possible as any other product or service.
You shouldn't be afraid of building your own NFT marketing campaign just because this type of token has only recently hit the market. No, on the contrary—the novelty of the topic for promotion opens up new horizons for ideas, and you should use it.
The Basic Principles of NFT Marketing Strategy
An effective NFT marketing strategy is impossible if you have doubts or do not have a clear definition of the campaign's goals.
Therefore, before you start any promotion, you should understand the basic principles of building a marketing strategy because they will not only keep your head sober but also help you not to drain the budget and not to cause unique reputational damage.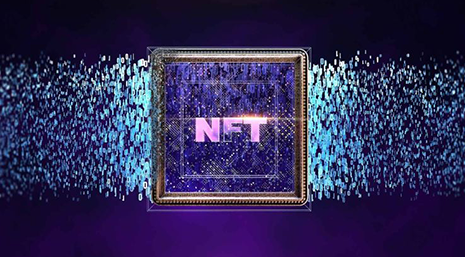 What Principles Should Be Followed
Always know the clear goals of your marketing promotion
All NFT projects are different from each other, carry different usefulness and collectible load, and are traceable in digital art. Therefore, there is no template for the marketing strategy of NFT projects, and there can't be. First, define your campaign goals and then start planning them.
Allocate your energies correctly
Pretty soon, you will realize that there are many opportunities to build your NFT marketing. And all of these tools produce results, but when building your NFT promotion path, it's still best to create a set of tools that are right for you and your NFT product.
All of these tools can be used if your company has a large budget, time and manpower. Otherwise, the NFT project risks being left with a wasted budget, no effective advertising, and hanging on the very edge of bankruptcy.
Numbers and only numbers
Whether a company chooses to market NFT with its own team or with an NFT marketing agency, a company that creates a unique token and wants to present it to the NFT community must understand the constraints of timelines, budgets and required campaign results.
Specifics only.
Keep in mind all advantages of the product
As we said before, there is no universal approach to NFT marketing. On the contrary ─ always keep in mind the NFT product, its peculiarities, differences and unique properties. This will help to emphasize the positive aspects and distinguish the tokens in the general mass of the market.
The Main Differences
The main difference between NFT marketing strategy and classic consumer product promotion is that the crypto and non-fungible tokens markets industry itself is very young, and there are not many successful experiences together with many years of experience.
Therefore, the responsibility when launching a marketing campaign is immediately multiplied by a factor of two. In this case, it is important not to focus on one segment, such as social media, NFT enthusiasts, digital marketing, influencer marketing and others.
It is necessary to develop a comprehensive approach that reflects the properties of a particular collection of NFT.
The Components—the Most Proven Promotional Strategies
It's time to move on to specifics and practical suggestions for NFT marketing channels. Let's discuss the most popular and effective promotion strategies.
SEO Optimization
SEO optimization is the first and most important tool. This concept includes a set of measures to improve the site for its ranking in search engines. SEO, as part of NFT marketing strategy, delivers content about digital collections according to search engine display standards.
This can be internal and external SEO promotion, buying an array of links, targeting SEO and others.
All these steps increase the ranking of the NFT project in search results, select the most suitable promotion options for Google's algorithms, and gradually work towards building a positive reputation for the NFT collection.
NFT Marketplaces as an Essential Tool for Implementing Non-fungible Tokens
It is obvious the result of the whole NFT marketing strategy is the sale of collectible tokens to investors, the interested community or crypto-enthusiasts.
Platforms like the NFT marketplace connect developers and users looking to purchase tokens. This is a specialized exchange, a space to serve this offshoot of the crypto industry.
Sign up and upload your NFTs to one or more marketplaces and get the highest numbers for the pieces.
Best NFT Marketplaces
There are over 65 NFT marketplaces right now, according to Dappradar. The most popular are OpenSea, Magic Eden, X2Y2, CryptoPunks and LooksRare, among others.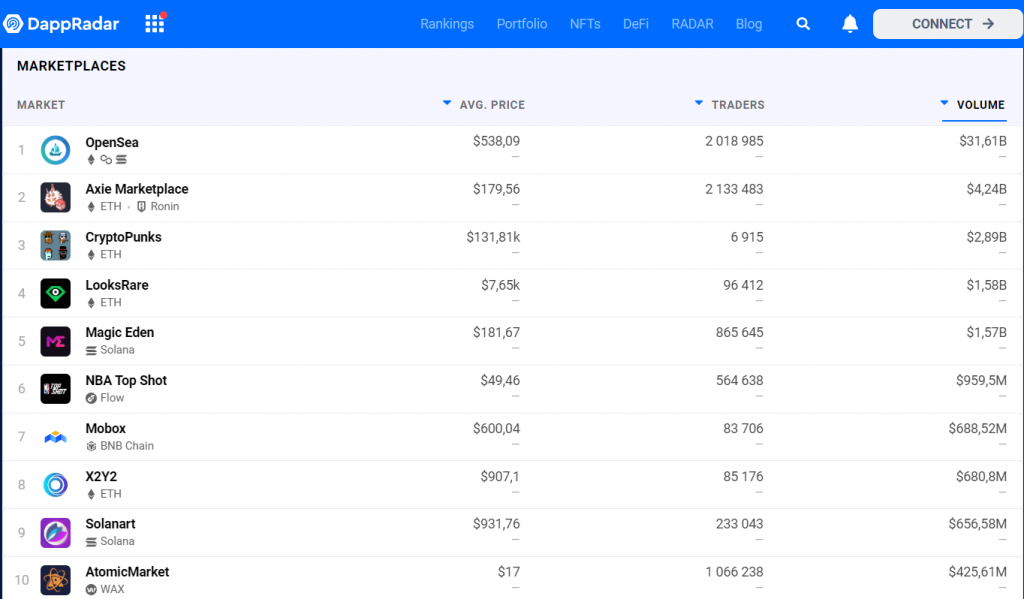 Publications in the Media
The media remain very much in demand and, for many, the only sources of information about life. Their role should not be neglected. Bloomberg, Forbes, Yahoo Finance, and industry media all allow potential investors to get to know the collection better and to get information about its sale in the marketplace.
Mutual PR NFT Projects
This is a great NFT marketing strategy. Friendly publications in your own channels about a competitor company's product will help catch two goals at once—the goal of promoting your own product and the goal of popularizing the idea of the crypto community as a whole.
Guest Posting and Reviews
Guest Posting is one of the world's most successful examples of NFT promotion marketing, according to the latest data from analysts who calculate the effectiveness of promotions. To use Guest Posting, the marketer should compile a list of user review sites and contact representatives of the review portals.
A reasoned offer should be made to bring your project into one of the selections so that the site will post a positive review of the collection in the review ranking.
The credibility of the project's domain and flattering reviews increase the project's rating and contribute to greater trust in the work of the team of NFT creators.
Blog as Part of an Effective NFT Marketing Strategy
Another tactic to attract attention to the NFT project is blogging. This is a fairly new tool, but it is already showing that it is a viable option. Blogging helps in:
introduces potential users to the project;
constantly updates technical or marketing information about the project, making it available;
by means of permanent publications, increases the NFT project's ranking in search engines.
Social Media Marketing
A successful NFT promotion campaign is built around a social media project. This is a fact. Of course, SEO, blogging and reviews get results.
But most of all, in today's world, users use social media to build a crypto community and bring enthusiasts together. Social media also allows you to broadcast your experiences at the current time and learn necessary life hacks from others.
Emphasis on Targeted Social Media
There is also the concept of targeted social media. These are social media platforms whose audience is more loyal to professional, educational or business content in the field of blockchain and cryptocurrencies.
For example, Twitter, Reddit, YouTube, Telegram, Facebook, and LinkedIn. Here, blockchain projects most often exchange experience in terms of professional discussion of the product.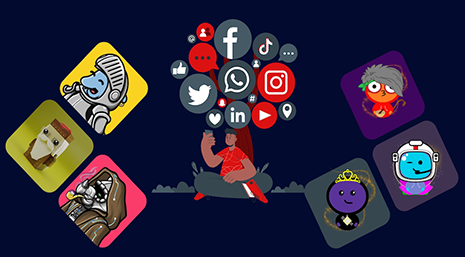 Separately in this list, we will highlight the NFT community in Discord.
Discord is the most mobile and the most used by crypto projects network lately, especially in NFT.
Now, we can even say that if your marketing strategy doesn't take the Discord community into consideration, it means you don't understand the market.
Conferences and Forums
Like-minded people are always a good thing. Especially if they gather in one and have an opportunity to share experiences, ideas, and developments. Conferences and forums are perfect in this case.
And in the world of marketing NFT, this type of promotion is already in use. The developers of Yuga Labs' most famous NFT collection Bored Ape Yacht Club, held a conference, ApeFest, on June 20-23, 2022, in New York for their token holders only.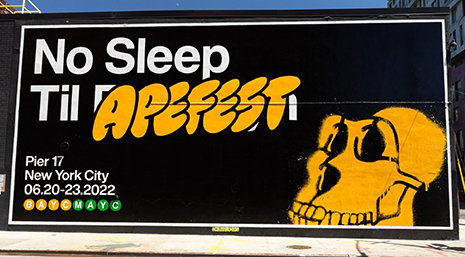 ApeFest proved to be a stunning event—it was talked about all over the world, and the presentation of a new movie with a unique NFT, as well as an appearance by Eminem and Snoop Dogg, was broadcast on all social networks to millions of enthusiasts. So to say that the conference is a format not for the modern promotion of NFT is absolutely impossible.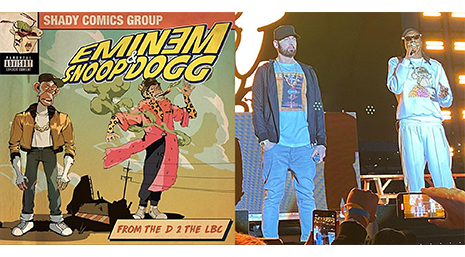 Collaborations in Digital Marketing Strategy
Collaboration is a mutually beneficial collaboration of several parties, joining efforts to achieve certain results by each participant.
This is a very useful skill for NFT because the value of collections is further enhanced by giving them the qualities of not one but two parties.
So, of recent notable collaborations: luxury brand Tiffany & Co. has announced the launch of NFT's "NFTiffs" series, limited to 250 pieces, priced at 30 ETH and available only to CryptoPunk holders. Holders will receive a physical pendant specifically designed based on CryptoPunk features provided by the holder.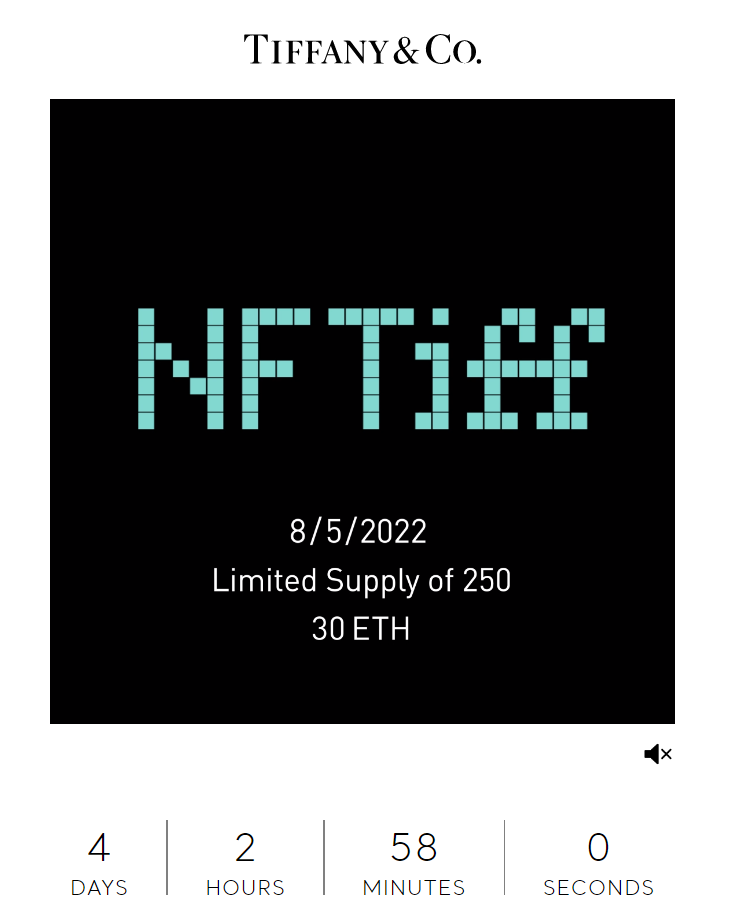 Airdrops NFT in Marketing Strategy
Free airdrops, or drops at an undervalued price, are NFT marketing's most favorite item with users. This idea is borrowed from the token market, as a competition among NFT collections began to increase dramatically.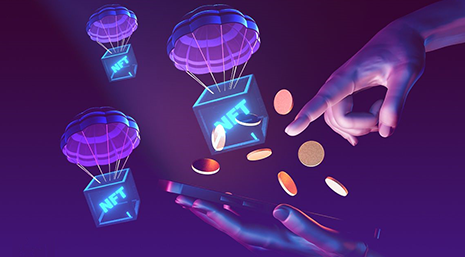 This idea is borrowed from the token market, as a competition among NFT collections has started to rise.
Build a Broad Community
Connecting external connections, developing social networks and promoting your NFT on the market around the project forms a circle of loyal and positive users—a community.
Don't ignore this opportunity—support interested investors: run polls, offers, and votes, hold AMA sessions with developers and the team, and raffle off valuable tokens or promotional goods among the community.
Take advantage of all the opportunities for interaction between the project and a loyal community.
Famous Patrons—Celebrity Influencers NFT
Celebrity Influencers NFT can also be one part of your marketing strategy development program. It so happens that the credibility of projects is multiplied if it is represented by a famous face from TV, YouTube, Instagram or Twitter.
The same Snoop Dogg, when he opened his Cozomo de 'Medici collector account, helped the token collections in his wallet. Or an example from outside the NFT market: the relationship between Elon Musk and Dogecoin—the coin's popularity has grown hundreds of times thanks to the billionaire's support.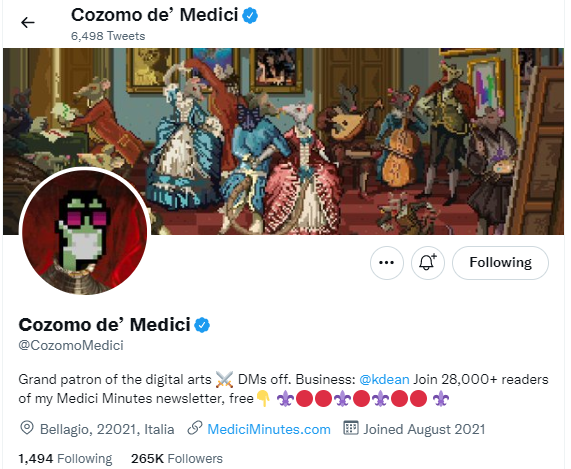 Affiliate Network
Elements of network layout can also be present in your promotion. Invite the community to create their own NFT collection support network and receive a percentage of the token storage or exclusive rights to the NFT mint.
Market Aggregators and Aggregator NFT Marketplace
One of the most important steps of your NFT marketing strategy should be to list the collection on market aggregators and crypto trackers. This step should be a must for all marketing strategies.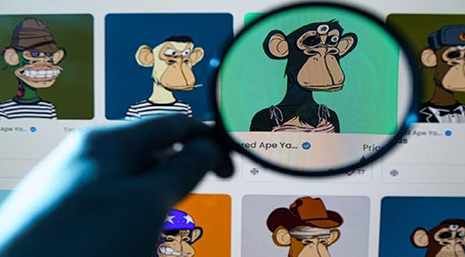 The top NFTs selections on Coingecko, Coinmarketcap, Coinzilla, Dappradar and others increase the credibility of the project, as these aggregators act as a market censor and a place in them is a guarantor of technological usefulness.
Audience Warming, Teaser NFT Creators
Very often, the NFT marketing strategy is developed in the early stages of development. And this step is necessary—the earlier you launch the promotion of NFT, the more effectively the whole company will work, and the more stages will be affected in the promotion.
However, while the technical development is in progress, it is possible to use such marketing tools as audience warming and project teaser. Publish a flashy announcement, flirt with the audience, and create intrigue before the release—this will all fuel interest in your NFT collection and therefore increase its value.
Educational Content in NFT Project
The cryptocurrency market is still in its developmental stage right now. New entrants, segments, businesses, and users are coming in.
Not all of them are professionals. Many are new to cryptocurrencies and NFT. It will be useful for this type of investors to publish educational content.
Thus, you will confirm your expertise, help a newcomer to competently, and focus the attention of a participant in the crypto market on your own development.
Stay Up to Date With Market Trends — Build Your Own Collection
The approach can also be made in reverse. First, become a crypto expert and collector of non-fungible tokens, and then promote your own collection development.
That's what Snoop Dogg did: first, he started supporting various projects, collecting interesting tokens, and then he started producing his own NFTs.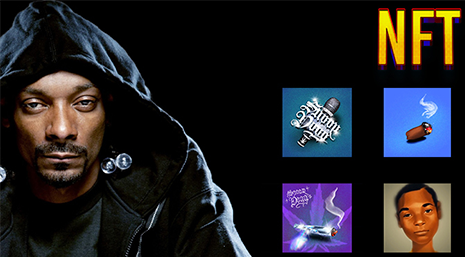 NFT Marketing Services, Marketing Companies and NFT Marketing Agencies — Obligatory Assistants
Marketing NFTs is a complex task. As you can see, you have to weigh dozens of arguments and examples, evaluate the effectiveness of NFT marketing services and develop your own NFT marketing strategy.
But NFT is more about art than complicated profit calculations. And very often, behind such a product, there is a team of artists who have neither experience nor knowledge in the field.
This is when the NFT marketing services, marketing companies or NFT marketing agencies come to the rescue: experienced leaders in the market. Such companies can be delegated the promotion of their own project on the market, concentrating on the collectible value of the product and its development.
We have now discussed the basic and most common tools of an NFT marketing strategy. But there could be many more! This includes going out to launchpads, e-mail and push notifications, your own NFT community and many other steps.
The Importance of Choosing and How an NFT Strategy Can Help a Project
Would you be surprised if we now tell you that an NFT marketing strategy is the most difficult stage of creating your product?
And it's true. No matter how unique, useful, or interesting an offer is, you can't sell it without competent marketing. The end user, the audience, simply won't understand and won't be able to apply all the developments in the product because they just weren't told about them in marketing.
So yes—the choice of NFT marketing strategy is the most important for the development team.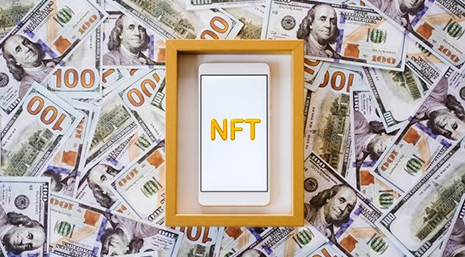 What Conclusions Can Be Drawn
As you can see, there are a lot of options for implementing an NFT marketing strategy. Even too many. You and I have decided that this is the most important stage of promotion, which means that the fate of the whole product depends on the right choice of strategy.
How to Be Guided
For All Developers, We Can Formulate Three Tips to Help Make This Fateful Choice.
Always analyze your audience before launching an NFT marketing strategy
It's like building a real relationship: customer-product: your actions are interconnected, and one's response determines the other.
If You Do Not Have the Resources of Experience and a Team to Professionally Evaluate the NFT Marketing Strategy — Delegate
An NFT marketing agency will perform all the actions easily, and your team will be able to focus on the product.
Lastly, Remember the Product Itself
Reveal its uniqueness, authenticity, and usefulness. Emphasize, emphasize, and again emphasize it in your marketing strategy. After all, in the end, the user loves NFT precisely for its uniqueness.
Do Not Lose It in Pursuit of the Market and Success in Promotion!