Over the past years, you can see how far the DeFi sector has advanced. DeFi attracts an increasing number of institutional investors and users. DeFi projects attract by their security and versatility. If you are one of those who have been working on the crypto market for several years, you probably noticed the similarity with the ICO Boom.
The DeFi project can get a disproportionate profit, attracting many investors looking for a quick profit. In recent months, DeFi PR has taken the world by storm. Investors constantly striving for quick profits use DeFi projects to generate disproportionate profits.
Last year, there was an incredible increase in the market value of DeFi.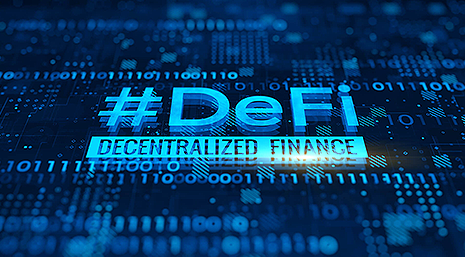 What is DeFi?
DeFi comes down to a better and faster financial system based on blockchain technology. DeFi is short for "decentralized finance, " a combination of traditional banking services with blockchain technology. In particular, these are financial services providers who use smart contracts so that financial agreements can be concluded without the involvement of lawyers, banks and regulatory authorities.
In addition, due to the COVID-19 pandemic, interest rates are declining or even becoming negative. This can seriously affect the investment potential of someone's savings, and DeFi space aims to solve this problem by offering these depositors a greater return on their money.
Over the past few years, the blockchain market has changed in many different directions. From ICO and STO to IEO and now DeFi, each project and fundraising method had its unique PR and marketing campaigns.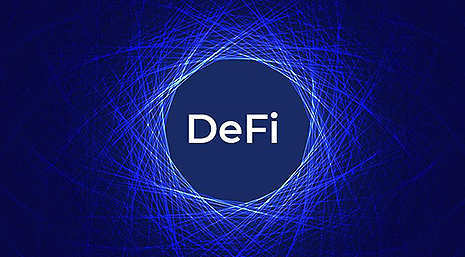 The introduction of DeFi has unlocked a world of new possibilities for users to interact with the Ethereum blockchain in ways that were not possible before. Using DeFi, users can lend or borrow Ethereum-based assets, earn interest on their crypto holdings, trade assets without a centralized exchange, and much more.
Benefits of DeFi
DeFi aims to make financial services faster, more reliable, and more accessible. When smart contracts facilitate financial contracts, human error and manual validation are eliminated from the processing and validation functions. These factors can make DeFi quicker and more reliable than traditional financial services methods, but these are not the only advantages to these transactions.
Because DeFi is digital, it is available 24/7 from anywhere with an internet connection, eliminating the need to trade when markets are open or to conduct business during banking hours. This can make DeFi more accessible to those who want to trade during off hours and those who live in a time zone where traditional banking hours are inconvenient.
DeFi can also open new avenues for investing that is traditionally reserved for the very wealthy. For example, before the invention of DeFi, only very wealthy individuals and large institutions could engage in yield farming. This process allows investors to generate passive income by lending out their funds. With DeFi, anyone who owns cryptocurrency can generate income from their holdings by lending.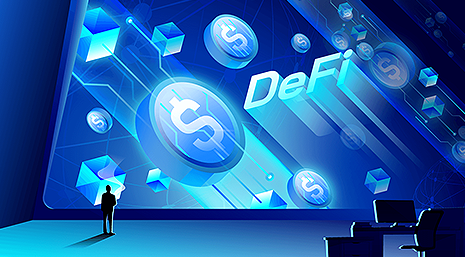 What Is PR and Marketing Strategy in a Defi Project?
DeFi PR is the practice of building trust among the crypto community and spreading reliable information between the public and potential investors (marketing strategy) so that they understand the ideas underlying the project and invest in it.
One of the best ways to present your DeFi project is to write articles and guest posts highlighting the problem your project is trying to solve and how your project can solve these problems.
It is best to make sure that you stick to the facts in these messages and try not to sound too promotional, as this may turn investors and users away from your project.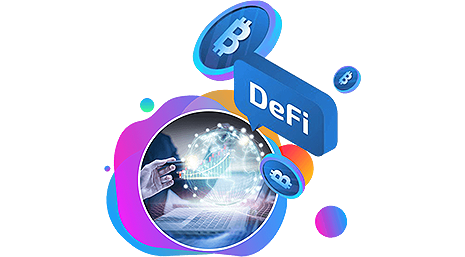 In addition, it is important to create a community and interact with it since these people will spread information about your project. Word of mouth marketing is still a powerful tool even today.
Some examples of places where you can create a community are social networking sites like Facebook and LinkedIn. Wherever you place ads, share informative but exciting updates that attract people to your DeFi project.
Another potential way to attract a great reputation and reliability to your project is to get a mention from influencers, YouTubers and famous people in the market segment. Many of these people are also available on Telegram. This strategy can highlight all the great things about your product and explain why people should invest in it.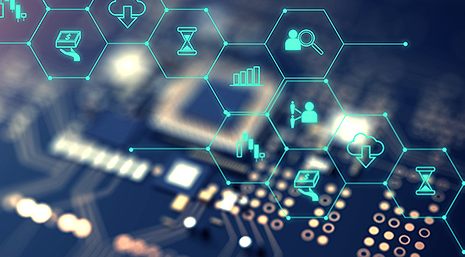 Key Indicators
KPI (performance indicators) are the bread and butter of every marketing campaign, PR and growth campaign.
By not defining clear goals for your PR campaign and not checking whether you are achieving them, you are going in the wrong direction.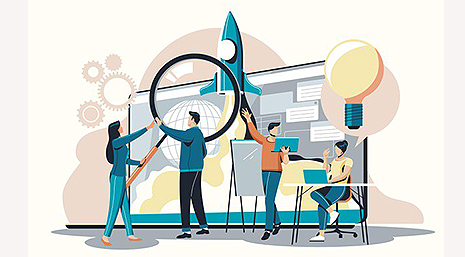 Perhaps you are wondering which key performance indicators to use in your DeFi PR campaign? Here are the key performance indicators that pros recommend using:
A Real Community;
Brand awareness;
Improving brand awareness;
Search engine optimization.
Now we will analyze these indicators in more detail.
A Real Community
One of the most important things for every technology company is its community. The community makes people want to follow new partnerships, developments, challenges and achievements of the most promising DeFi projects.
Great public relations and marketing campaigns should build a strategy that reveals the value of the community. You will be surprised that the size of the community is not a factor you should rely on before investing in a blockchain company.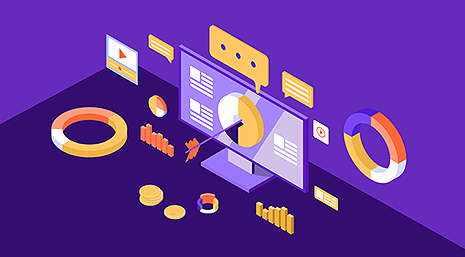 Most blockchain companies had a bad habit of faking their community, buying thousands of Twitter followers and fake telegram community members.
The easiest way to track this is to do very quick math and check the ratio between subscribers and the exposure of a post or tweet.
A successful PR or marketing campaign can raise awareness of your company's social media channels. Community members and investors will read about your company online, check your social channels and get all the necessary information before investing in your company. Having fake subscribers, you deprive yourself of the chance that an experienced investor will invest money in your project. With a fake community, your company becomes less reliable, which damages the money you invest in your DeFi PR campaign.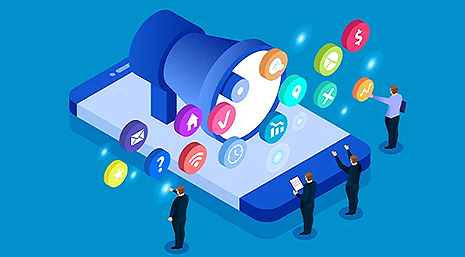 Brand Awareness
When it comes to measuring brand awareness, it can be challenging. This may not immediately show up like traffic on your site. Brand awareness is the recognition of your project by its name and even an understanding of its values. For example, if you have never traded on Binance, you can recognize their logo and know that they care about the community of traders. This higher level of marketing reflects people's perception of your company.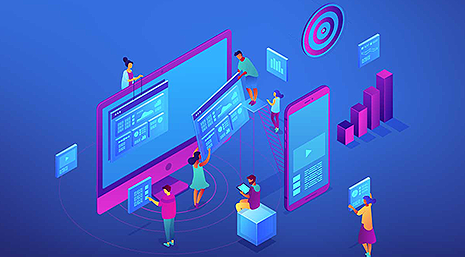 Improving Brand Awareness
If you are running a PR campaign just because you need traffic, you are wasting your time and money in the wrong place.
PR is not just about traffic. It's about telling the world about your company.
Search Engine Optimization (SEO)
SEO means search engine optimization, increasing the quantity and quality of traffic to your site using organic search engine results. It includes all your work to make your site appear in search engines to attract more visitors. The most important areas of SEO are keyword research, optimizing your content, and collecting incoming links.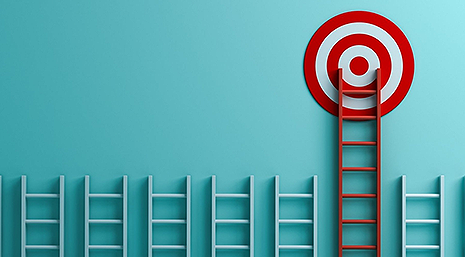 DeFi PR Challenges
Despite the rapid acceleration in the popularity of DeFi projects, several PR challenges are still being encountered.
Authenticity
Despite the name "Decentralized Finance", these applications are not always decentralized completely, with some elements centralized. This presents some security risks to users and can make projects less authentic than they are. Users should always check to see if their support project is completely authentic.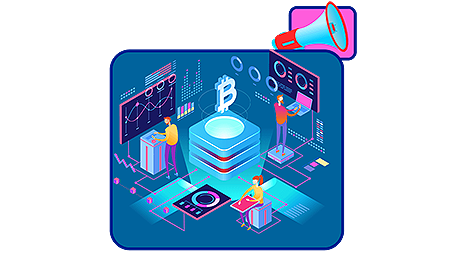 Trustworthy
Due to numerous DeFi rug-pull scams, conning investors out of millions of dollars, investors have naturally resisted trust in DeFi projects. One big challenge for these types of projects is how they display their trustworthiness to their users.
Relevance
Similarly to any startup or crypto project, a DeFi project has to be relevant and needs to solve a problem. You need to clarify that this problem is widespread and needs solving. If your project is trying to solve a minor issue, it is unlikely that you will gain traction.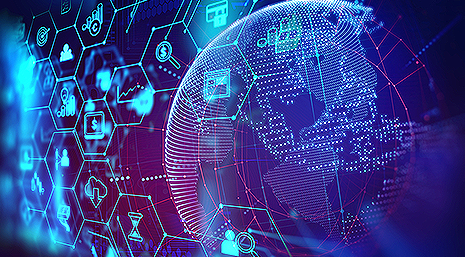 ICODA Marketing Agency
We are the leading full-service digital marketing agency offering various options in the field of DeFi marketing. Our company has been working in the industry for several years. And we have developed relationships with many of the largest publishers and influencers in the industry.
Our services include PR, influencer marketing and SEO for specific companies and startups. In addition, we offer our clients such services as DeFi audit, content development, and a white paper for startups who want to launch their products.
With many years of experience in the industry, ICODA has gained a reputation for providing profitable campaigns that significantly impact the brand awareness of their customers. We find ways to genuinely communicate with its audience and implement traditional and the latest advertising methods.
Finally, ICODA cooperates with some of the leading projects in the crypt space. Our team has worked with a wide range of companies in the industry. Contact us to gain exposure to the DeFi market and make your business soar!