If you've ever wondered about ways to advertise your NFT project, one place to look at is Discord.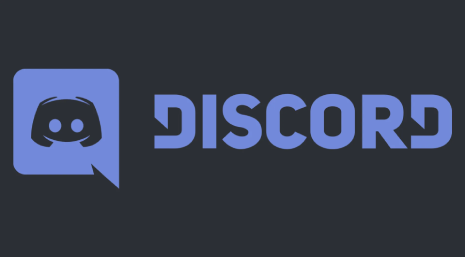 Discord long established itself as THE social platform for gamers. However, in recent years, it's been home to countless communities outside gaming and has helped them advertise their products, including NFT, and engage with their community.
What Is Discord?
Discord is a social platform available on Windows, macOS, Android, iOS, iPadOS, Linux, and web browsers.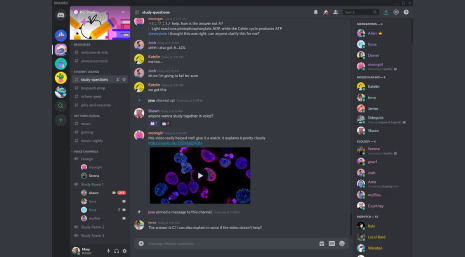 Like Reddit and Twitter, Discord offers themed threads and chats to join. It also offers live chats, video calls, streaming options, and more. You can host discussions to raise awareness about your NFT collections, stream events, set up calls, share links, post announcements about upcoming NFT projects, engage with your members and foster a collaborative community. It's a great place to shill your art among investors and collectors alike.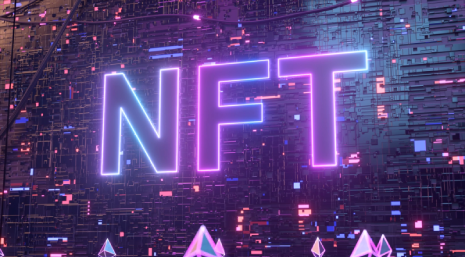 How to Promote an NFT Project on Discord
There are several ways you take advantage of Discord servers & channels. They basically fall under two categories: for those who do have their own Discord server and those who don't.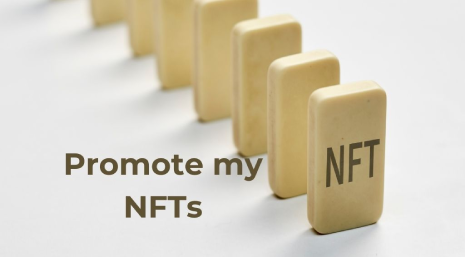 If You Don't Have a Discord Server
Join serves that might be interested in your project or at least NFT/crypto in general. Do not try to push your NFT right after you join, as you'd be treated like a spambot.
Take some time to hang out in the chat, join other NFT creators' streams and get to know the crowd. You'll need that to assess just how relevant your project might seem to them. Once done, you have two options:
Contact the Owner
Contact the owner or admin of the server. Introduce yourself, show them that you know their community, and then propose a shoutout exchange. If it's an inclusive community and they like your product, chances are they'll go for it, and you'll find buyers for your NFTs in no time.
Sponsor a Giveaway
This one takes money, of course, and many servers will be more willing to do that than just give you a shoutout for free. Join servers with 3000-20000 users and make sure you have between $30-50k to spare. If you get it right, you will reach high conversion and retention rates.
How to Advertise Your Own Discord Server
If you want to advertise your own Discord server, there are a number of ways to go about it.
Server Listings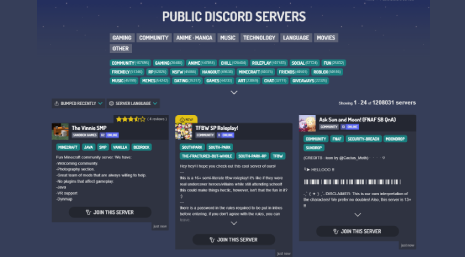 Discord has its own listings featuring all kinds of servers from numerous different categories. These listings contain links and descriptions of those Discord servers and can be a great way to promote yours to those looking for new servers to join.
You can find different server listings on the web. Have a description of your server telling all about it, and make sure to use different fonts, emojis, and other effects to spice things up.
Events
No better way to promote your NFT project than to engage with your potential buyers.
It just so happens that the most loyal and tight-knit communities are those who engage the most within themselves. After all, that's what members need from a social website, and it's in your best interest to cater to that need.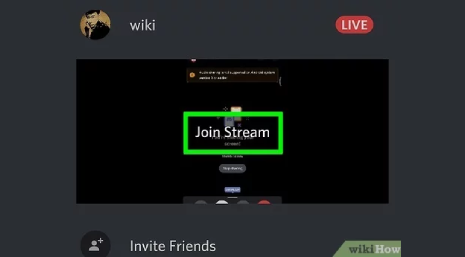 Make sure to host different events covering different aspects of your project. Invite different members of your team, and anyone outside it who you think might make it interesting to the community.
What Types of Events Can I Host?
Discord supports different categories of live events: people can join chats, streams, group calls, and other types of events. With those, you can make announcements and share upcoming NFT projects. At the end of the day, it's all down to your imagination. Do this right, and you'll see your member count grow.
NFT Promo Discord Servers
If you feel like you've searched all over NFT Discord and there's little else you can find, you can get yourself some blanket coverage with the aid of NFT promo Discord servers. Google "NFT discord server promotion/advertisement," and you'll find tons of paid servers that would be happy to take you on board and spread the word about your project. You can join the NFT Project Space server as a free starting point.
A Fair Warning About NFT Promotion Discord Servers
Mind that spamming on promo servers will result in a negative reception and a potential kick or even ban; every server on Discord wants to advertise, and if you wish to succeed, best do it in moderation, even in an inclusive community.
Social Media Integration
Make sure to put out the info about your server on every single post of every social media you have. In turn, do the same within your Discord: state your Facebook, Instagram, Telegram, Reddit, and whatever else you're running to maximize the exposure and traffic from those.
If you need NFT promotion on Discord, contact ICODA: we deliver an all-around approach to NFT promotion marketing, as well as create a website and provide blockchain development (including Polygon blockchain) – all you need to achieve a bright future for your project.