Metaverse platforms change our understanding of our universe by providing users with virtual platforms where users can interact with each other as they would in the physical world. Major companies such as Google, Meta (formerly Facebook), Microsoft, and crypto exchange Binance are developing their own metaverses and adjacent products.
This field is still in its early stages, but you can already join the new movement and earn money in the Metaverse while spending free time in a virtual world. In this article, we will explain how metaverses enable earning income for users and what blockchain and cryptocurrencies have to do with them.
Current Trends in the Metaverse Space
Companies are seeking opportunities within the Metaverse architecture for guidance in developing solutions and virtual worlds. Meta is developing the entire Horizon Worlds universe, and Google's iconic dinosaur game uses technology from VR.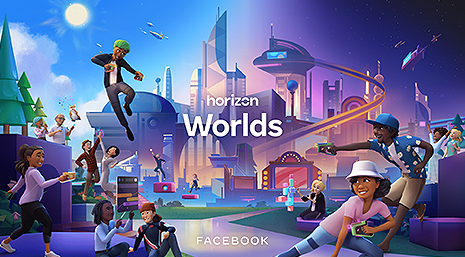 For example, Warner Music Group (WMG), together with the developers of The Sandbox are launching a Metaverse startup accelerator boasting a $50 million prize pool. WMG will also hold concerts and other virtual events on The Sandbox platform – it has a virtual reality concert hall in this Metaverse.
The technologies serving as the basis for the Metaverse are constantly improving and attracting more and more attention, both from companies and users and from investors. While it is difficult to gauge what the future holds for these technologies, it is clear that a new path lies ahead and that mass adoption is right around the corner.
Ways to Make Money in the Metaverse
Many Metaverses are still in the early stages and can be considered unfinished. This is an opportunity to take advantage of if you believe metaverses are the future. Over time, these virtual worlds will evolve into comprehensive ecosystems with a complete digital environment.
As cities are built in the real world, metaverse ecosystems will evolve and be augmented with new elements, becoming independent digital worlds. Perhaps new ways for users to make money and interact with each other will also emerge.
Purchasing and Owning Metaverse Real Estate
It is possible to buy virtual land on a metaverse platform like The Sandbox and own it. The land is often sold on this platform, and its price increases many times over after it is posted on the NFT marketplace, but for obvious reasons, there is a huge queue of people who want to buy it.
Managing properties in the Metaverse is another new way to make money in the Metaverse. You can manage your virtual reality plots like a portfolio of stocks or any other assets. Not only can you buy, but you can also build virtual real estate on your properties.
Some real-world brands are starting their own virtual real estate companies in the Metaverse. Samsung, for example, has a digital store on the Decentraland platform, and Sotheby's is opening a gallery. JP Morgan is the world's first financial company to open a digital bank in virtual space. JP Morgan has also chosen Decentraland as its platform for metaverse real estate. The movement is also supported by Adidas and Nike brands, which plan to open their virtual clothing line and sell other digital assets in the Metaverse.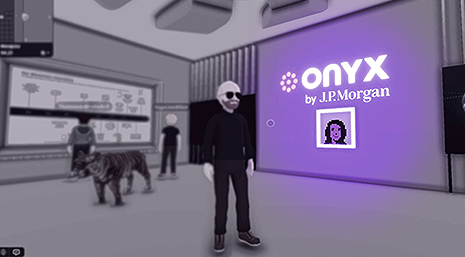 Investing in Metaverse Tokens
This is an extremely popular answer to the question "How to make money in the Metaverse?". Each Metaverse platform mints its own tokens that act as the main currency in the ecosystem. Users spend these tokens to buy and sell objects in the online world and pay for products and services. Moreover, in the same tokens, users receive rewards for their usage, renting NFTs or simply holding them, and much more.
Many of these tokens have grown by dozens, hundreds and even thousands of percent: AXS, MANA, SAND and many others. New metaverses are emerging, and the tokens of some of them, now valued at a few tens or hundreds of dollars, could be worth a fortune in the future.
Play to Earn Games
Play-to-Earn (P2E) is a model for both blockchain and the entire gaming industry, which has become popular thanks to such sensational projects as Axie Infinity on the Ronin sidechain, launched in 2018 at the dawn of P2E. Sky Mavis studio is behind the development of this blockchain game.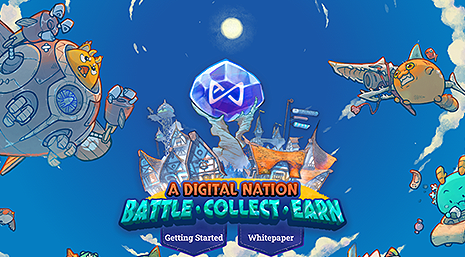 The core principle of the game is that players buy, breed and multiply virtual pets (axies) that fight with other creatures of this virtual universe. For these actions, users receive Axie Infinity Shard (AXS) and Smooth Love Potion (SLP) tokens. Pokemon inspired the creators of the Axie Infinity blockchain game.
You can play P2E games to have fun in virtual reality andearn money!
In play-to-earn games that don't rely on traditional gaming methods for monetization, you can earn income by participating in the game as well as by investing directly in the digital assets of these projects, including NFTs, and earn from the growth of their price. Here is a list of popular P2E games with digital worlds that you can play:
Mobox is not just a game, but a whole Metaverse with different games, which the developers call MOMOverse
NFL Rivals (And Again, don't confuse it with NFS Rivals)
Shiba Eternity is the first P2E game in the Shiba ecosystem; however, it is still under development
There are also other ways to monetize VR games: Move-to-Earn, such as the famous Stepn project on Solana, Build-to-Earn and even Sleep-to-Earn.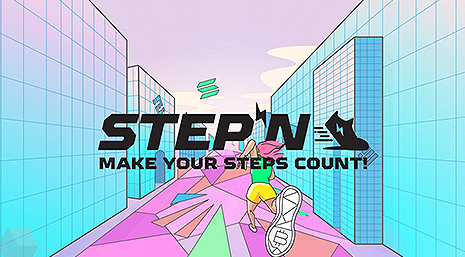 Playing Free-To-Play Games
Some games combine the play-to-earn (P2E) and free-to-play (F2P) genres. These models are similar in that both offer players the opportunity to earn cryptocurrency by playing games. But unlike play-to-earn games, F2P games do not require an initial investment, which often comes to several hundred or thousand dollars.
For example, in the blockchain multiplayer collectible card game Gods Unchained new players receive a free deck of cards, using which they can participate in battles, earn and receive rewards such as virtual clothing or purchase new NFT cards on the marketplace that have real value. Trial NFT cards cannot be sold on the market, but you can start playing and earn money without investments using them.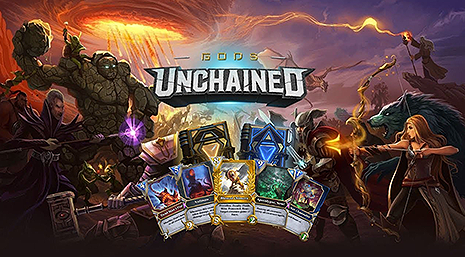 All games listed in the Play-to-Earn section, except for Axie Infinity, are also Free-to-Play.
Buying and Selling NFTs
You can also profit from NFTs owned by this Metaverse. You can hold rare Non-fungible tokens as well as NFT collections, which are often highly valued. Take a look at how much each NFT artwork from the CryptoPunks, Bored Ape Yacht Club (BAYC) and Monster Ape Yacht Club (MAYC) collections costs! Even the cheapest ones are expensive. Some paintings are worth millions of dollars.
If you are a digital artist, you can create your own digital art and make money on NFTs without investment by selling them to other users for cryptocurrency.
Virtual Labor
If you are a designer, copywriter, software developer or tester, or have other advanced technical skills, you can work as a specialist on projects and earn an income in both fiat and cryptocurrency, depending on what the company offers. Usually, companies that develop metaverse platforms post vacancies on their website, Medium blog, or Discord.
You can develop VR and augmented reality design platforms, engage in real estate design, hold Metaverse events, open an art gallery, become a travel agent, participate in various platform activities, and build virtual malls, casinos, schools and other urban infrastructure. In other words, there are many ways to make money in the Metaverse.
Be Creative
You can create your business model by using thousands of ways to make money in the Metaverse. For example, become a guide or Metaverse and run virtual tours, explaining to beginners how the different platforms work, how to make money on them and where the pitfalls are.
Learn to understand digital fashion and become an expert consultant for online shopping, learn a new profession: work as a real estate agent, promote companies, educational initiatives or online lectures, become a manager and attract crowds to concert halls – let your dreams run wild and use your imagination as only you can!
Summary
A metaverse revolution is upon us, and the sooner you understand this environment and start making money, the more prospects will open up for you in the new digital reality when mass user acceptance is achieved, and virtual platforms become extremely popular.
Making money in the Metaverse is much easier than it seems, and any beginner can figure it out, but it requires a lot of work to make it one of your main sources of income.