As a world of digital assets is buzzing with new businesses launched almost daily, it is important to use all available marketing tools, including social networks. Twitter is a great place to make your company popular among the cryptocurrency community.
Today you will see a real case of our customers. Find out useful hacks, and the way we have promoted the project on Twitter.
Challenge
Our client was a big service for yield farming companies that provided audit and detailed reports for its client. Its target audience was located in the US.
The company wanted to gain new customers, and build a strong social media presence.
Below we have listed several tips that we have implemented. You should consider them as a way of Twitter promotion.
Key Steps for Twitter Promotion
Despite Twitter banning cryptocurrency advertising, it is not over yet to acquire a targeted audience and include it in your content marketing efforts. It is a perfect place to give a cryptocurrency company the exposure it deserves.
We have made research and decided that the best option will be a promotion on Twitter with the mass following and promoted tweets.
Paid Ads
With hundreds of millions of posts sent each day, it is easy to get lost in the noise. That's where ads come in. Twitter advertising is an opportunity for your brand to promote its products and reach new consumers who might be interested in your company and its offers. It is the best tool for a long-term strategy. So, you can pour your resources into the right group of audience, also well-written and well-researched content.
So, for making promotions on Twitter, we have prepared 12 American accounts. Alas, not everything went smoothly, and the major part of these Twitter accounts (90%) were banned due to restrictions.
In addition, we have customized Twitter Ads Manager. According to Twitter's policy, not all bank cards could be added to your ads account. We have faced 8 attempts, and only one of these cards was finally accepted.
We should admit that moderation is hard for Twitter. So, we had to wait 6 days instead of 24 hours to get final permission. It was only the first step in the marketing strategy.
Promoted tweets with "DeFi" and "yield farming" keys were used, and we have displayed the content to our target audience. In addition, we started increasing the ads budget up to $1000 per day.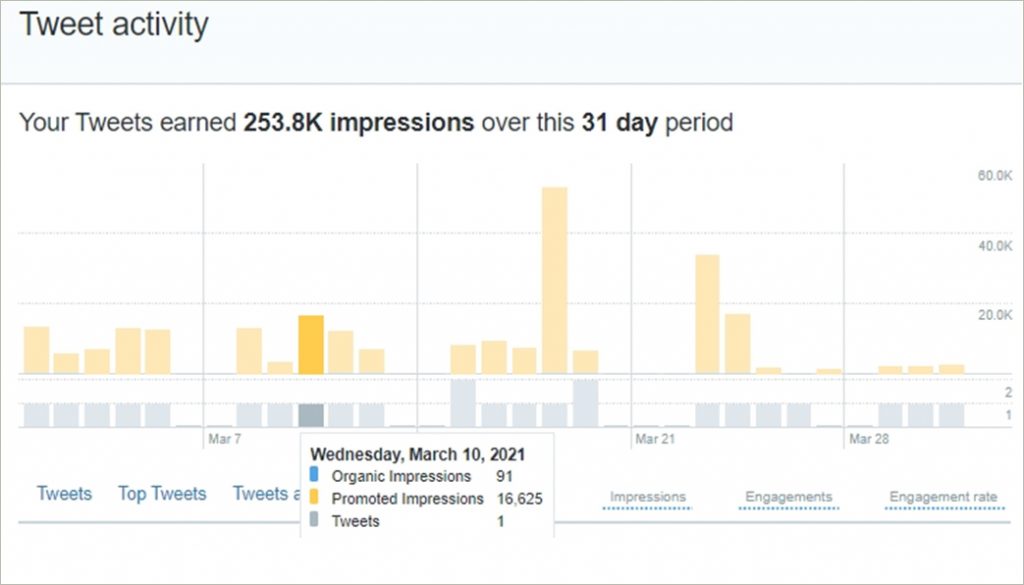 Mass Following
One more thing that we have used to boost our marketing strategy was mass following. The one relationship you can have with another person on Twitter is to follow his or her account. There is no reciprocal relationship by default, however, users have invented it. Among some circles, there's the prevalent idea that when someone follows you, you should follow them back. This is a common growth tactic on Twitter, and it aims to gain highly targeted followers and it is essentially as simple as it sounds.
To protect the company's profile on Twitter, we used several Twitter profiles (clones), managed content there, and reposted tweets of our client. Sharing strong posts across all channels consistently is the key to hooking your audience in.
It is interesting to notice that the Twitter profile of a guy brought us 2X conversion than an account of a girl.
Yes, it was quite risky, as we had a chance to lose these profiles due to high interest in them.
As a result, the target audience followed us, and then the real page of the company: we had up to 500 followers per day.
Our next challenge will be transferring all followers to the main channel of the client shortly.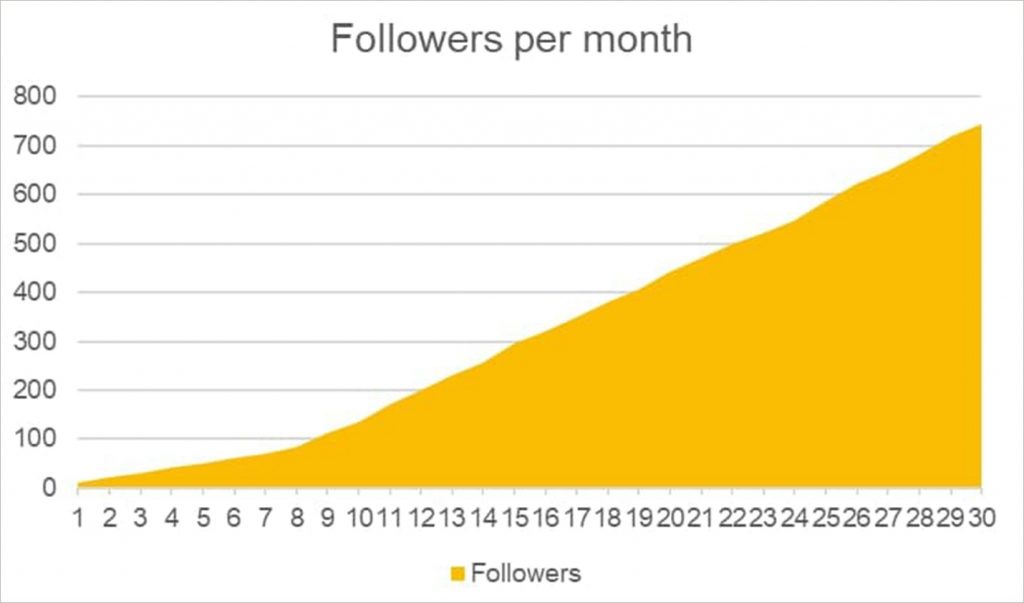 Benefits and Results
So, it is time to check out the results of this marketing campaign:
Built the robust strategy for the client;
Grew brand awareness among its target audience and the cryptocurrency community;
Increased subscribers with up to 500 new followers per day on Twitter;
Boosted traffic to the website of our client;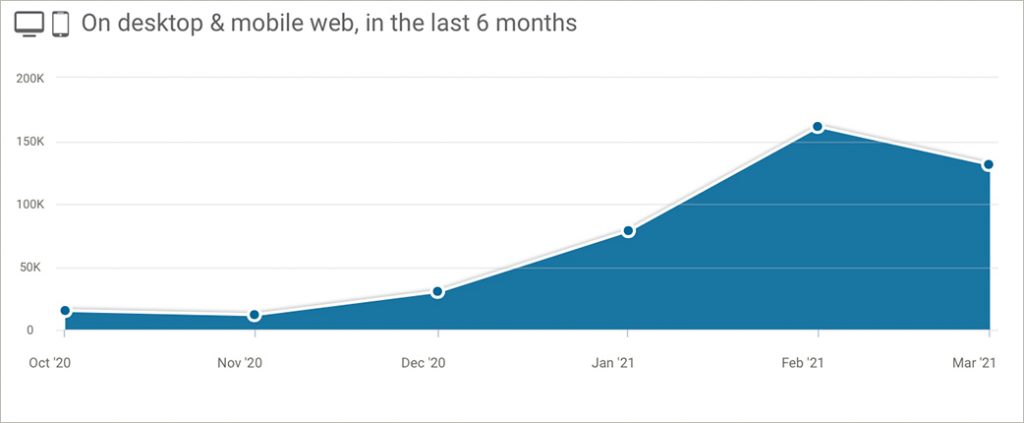 And last but not least, the founder and CEO of the biggest cryptocurrency exchange Binance, Changpeng Zhao mentioned the client in his post on Twitter. Sounds impressive, right?
We hope this article was helpful for you, and it has sparked few ideas. As you see, even with no option to run cryptocurrency ads there are still plenty of ways for promotion on Twitter. That is all for now. Stay tuned for more useful content!