Polygon is the largest Layer 2 scalability solution for Ethereum and Ethereum Virtual Machine (EVM) compatible blockchains. It is fully compatible with all major infrastructure projects in the DeFi space, such as ChainLink, SushiSwap, 1inch, and AAVE. Moreover, OpenSea – the largest NFT marketplace in the world, is powered by Polygon.
And while deploying your project on the Polygon Network is a very solid choice, the competition for audience and investors makes it necessary to develop a comprehensive promotional strategy that covers at least a year-long period. Preferably it should be focused on native PR since it is the most effective way to engrave a positive image of your project into the audience's minds.
So we've prepared a brief guide on things that you should take into account to raise your brand awareness.
Each Type of Project Needs a Specific Plan
It's surprising how often startups fail to tailor their PR strategy to their products. NFT collections, marketplaces, DEXes, GameFi-projects, wallets – every type of product requires a specific approach to promotion.
Here are just a few examples:
For NFT collections and GameFi projects, the importance of a community management team that engages in live interaction with the audience is even higher than for other projects. And the main social media platforms for these projects are Discord and Twitter.
For GameFi projects, gamers' guilds in already established games offer unique and valuable promotional opportunities.
For wallets and other projects centered around their mobile app, in-app ads and Apple Search Ads are extremely effective.
In addition, the methods for stimulating the deficit of your tokens and for assembling the White list also depend heavily on your project's niche.
What Is Your Target Audience?
Determining your target demographics is a crucial part of any PR campaign. It influences not only the approach your team should take to communications but also the targeting of your advertising campaigns.
How to Get Traffic?
Targeted advertising campaigns are the most cost-efficient way to get traffic to your project, provided that you've successfully targeted your audience. Paid traffic is invaluable for new startups but is also extremely effective for already-established projects.
Don't forget. You can use ads not only to get new users but also to maintain their interest and stimulate demand for your product.
There are a lot of tools for targeted and contextual advertising: Google ads, Facebook, Instagram, Twitter, Reddit, and Yandex Direct. Which specific tool should be the priority depends on your project and target audience.
How Will You Use Airdrops?
Airdrops are one of the best tools to quickly assemble a community of active Polygon users around your project. After all, they will want to make use of their free tokens, won't they?
There are plenty of platforms to host and promote your airdrop, such as gleam.io, which greatly simplifies the process. However, the trickiest part is integrating airdrops into your tokenomics since you have to give away enough tokens to "make waves" but not enough to damage your project in the long run.
What Social Media Should You Focus On?
It won't be an exaggeration to say that social media marketing is the key part of any crypto project's marketing. Social media provide the ability to engage with the audience in live, direct communication. Thus, you'll be able to both get your message heard, convince the audience of the value of your project and get all-important feedback.
The most important social media platforms for the crypto industry are:
Twitter
Facebook
Instagram
Telegram
Discord
Reddit
Medium
Which of these platforms should become a priority in your specific situation is a major consideration and depends on your market niche and target audience.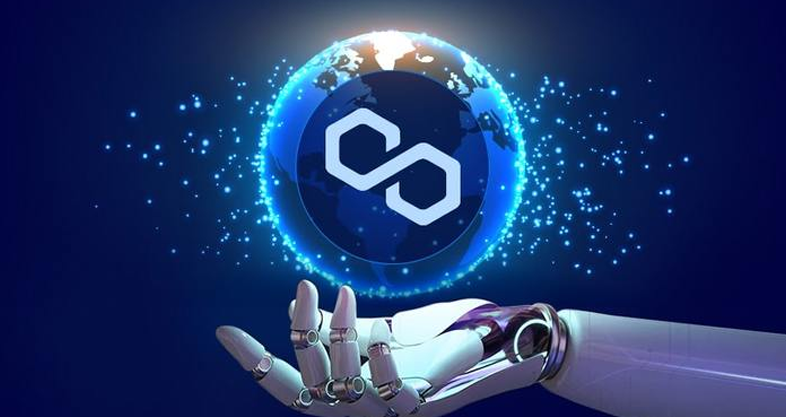 What Mass Media Should You Select?
Media coverage helps a lot with brand awareness – positive mentions of your platform on a reputable crypto-themed website are bound to attract the audience.
Practice shows that Polygon-based projects get the best results on the following websites:
However, it is worth remembering that these portals have strict quality requirements for the content, so employing professional authors would be a good idea.
On Air: Use Podcasts to Promote Your Business
Podcasts gradually become more and more important in crypto marketing – they allow you to engage with the audience that is already interested in crypto and, even more specifically, in Polygon.
Major podcasts that can be of great help:
But remember – podcasts can be not too friendly. Be ready to answer some very uncomfortable questions and participate in heated debates.
Should You Rely on Launchpads to Get Funding?
Launchpads are platforms that connect startups and investors at the very early development stages. The main benefit is that the audience on launchpads is already interested in a specific market niche and is ready to invest their money. Thus, launchpads provide a relatively easy way to get funding. Here are the main launchpads for Polygon startups:
How Will You Handle Collaborations and Partnerships?
Cooperation is the cornerstone of the entire crypto community. Partnerships with both established and new projects will help you increase brand awareness, get some audience from the partner projects, and provide more value for your users. However, all partnerships are mutual, so you have to know what you can offer your partners.
Collaborations with opinion leaders, bloggers, and influencers are equally important. There are plenty of examples of how a couple of posts by an opinion leader caused huge market changes with billions of dollars earned or lost.
ICODA Will Take Care of Your Project's Promotion
The team behind ICODA has an exceptionally strong team of marketing professionals with diverse expertise and experiences. As a result, we can render a full spectrum of marketing services to any crypto project, be it a new startup or an already established company seeking expansion and growth.
Whatever marketing task you need to be done – we have some of the best professionals in the world to do it. Moreover, you can outsource the entire marketing – from initial research and targeting to finding ambassadors – to ICODA. Thus, you will not only get the most efficient promotion possible but also save money on maintaining an in-house marketing department.