The digital revolution of blockchain technology and virtual assets is upon us. Every day, these technologies are taking more and more relevance into regular financial transactions as the world begins to see the power of fintech solutions. For example, these new blockchain and crypto tech could help with cross-border payments, data security, royalty payments, blockchain cloud storage, real estate, and even food safety. They are fast, secure, and efficient. That is why not only financial services but also other spheres like e-commerce integrate these solutions.
Despite all the hiccups and setbacks, the incredible growth of the blockchain system and crypto industry over the past few years has been mind-boggling. As the number of participants involved in virtual assets increases, so does the number of ventures in the industry. Every day, new projects are spawned into the market. This makes it increasingly complex for people to find suitable projects and find the right audience. Along with that, the complexity and intangibility of the industry make it harder for potential investors to understand the actual worth of using blockchain technology.
So, marketing campaigns are crucial for blockchain-powered and crypto companies to raise and succeed. But we can also say that building a robust strategy is essential no matter what segment you find yourself in. Creating a solid and strong marketing solution is even more critical for companies that utilise blockchain solutions.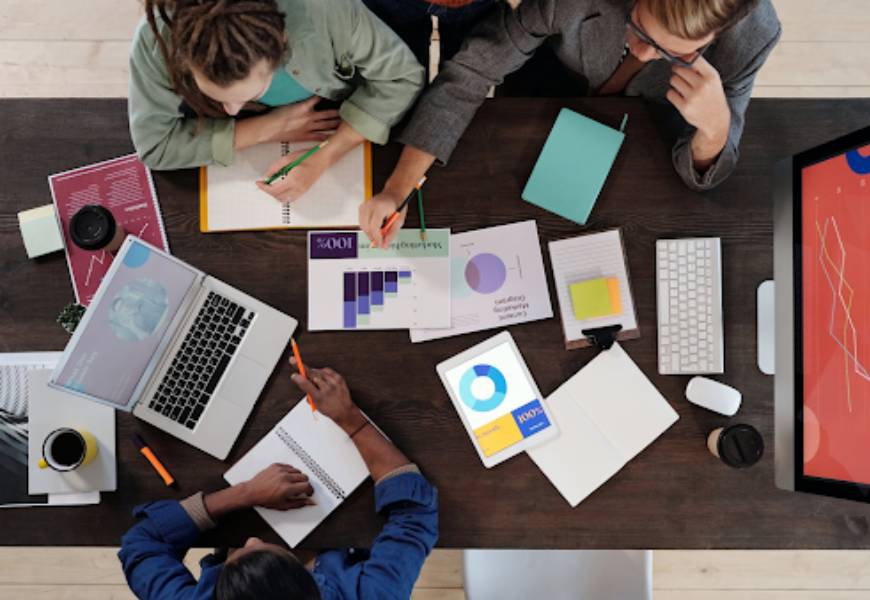 But Why Is It More Critical for This Type of Industry?
The cryptocurrency market has expanded dramatically over the past two years. There are now thousands of crypto businesses popping up wherever you look. If you have a crypto startup, you need to gain traction amidst so many competitors. Building a digital marketing plan is an excellent place to start if you want to boost your brand.
Many companies make the mistake of assuming that blockchain technology and virtual currencies are the same things. If you want to market your brand the right way, you need to start by understanding your marketing goal. Are you promoting your services? Or are you advertising your brand as a whole?
With a wide range of financial projects and blockchain applications to pick up from, businesses are in heavy competition with each other to stand out from the crowd and attract the mass attention of customers. Their strategies are a crucial option that lets you define whether a potential user is involved or not. Today in this blog post, we will find out the most prominent crypto and blockchain firms and their marketing use cases.
Ethereum
Ethereum is more utility-based. It is one of the first networks to enable smart contracts, so there will be more development around that network.
These apps are using blockchain technologies that are custom-built. It is so much more than a distributed ledger technology. Ethereum is an enormously powerful shared global infrastructure that uses blockchain ledger and can move value around and represent the ownership of property.
Ethereum, like Bitcoin, is a big enough platform that the makers behind Ethereum do not need to do much advertising with their custom-built blockchain system that runs smart contracts and an enormously powerful shared global ecosystem. It also has an ETH coin that is the second-largest digital asset by market capitalisation, after BTC. It is an alternative coin designed as a payment method for the Ethereum system. It is aimed to facilitate the operating of 'smart contracts' without any delays, scams, or third-party interference.
However, Vitalik Buterin, who co-founded the blockchain project, posts a lot of articles on Medium as well as short posts on Twitter.
Ripple
Today the world sends more than $155 trillion across borders. Yet, the underlying infrastructure is dated and flawed. Ripple connects banks, payment providers and digital asset exchanges via RippleNet to provide one frictionless experience to send money globally.
Ripple has gotten buy-in from financial institutions such as UniCredit, UBS and Santander because of its speed and the stability of the technology, bridging fiat coin with the virtual asset. Partnering with some of Europe's most prominent financial organisations helps to advertise Ripple not only to institutional investors but the average user as well, providing it with significant mass adoption.
EOS
EOS uses a "Delegated Proof of Stake" (DPOS) system, which supposedly improves on the regular PoS system because users can delegate their voting rights to others in the network to decrease transaction verification times and make the network run more efficiently.
EOS also separates read and write actions to increase speed and enables public and private blockchains to communicate asynchronously. Instead of long addresses, users of the platform can also create account names, and those accounts can have different permission levels.
Called the Ethereum killer, EOS was launched in 2017 and stood as one of the most valuable cryptocurrency coins. With its ability to separate read and write actions to increase speed and enable public and private blockchains to communicate asynchronously, they are partnering with Tesla, which would be a great cross-promotion for the two companies.
Cardano
Cardano is a decentralised public cryptocurrency and blockchain platform and is fully open source. Cardano is developing a smart contract platform that seeks to deliver more advanced features than any protocol previously developed. It is the first blockchain platform to evolve out of scientific philosophy and a research-first driven approach. The development team consists of a large global collective of expert engineers and researchers.
Cardano is a new virtual coin that comes with some exciting innovations. It was built by a team of technology-focused developers and academics from multiple universities. One of these innovations is that the code was written in Haskell, a more memory-safe programming language, which should minimise bugs on the Cardano network.
The people behind Cardano are doing an excellent job of building a community with social media and excellent customer support, including chat and forums on Reddit. It is much easier to create advocates who rave about your currency when you do a fantastic job of supporting those who use it. Acquiring loyal members from promoting their unique scientific philosophy and research approach and memory-safe coding for secure network communications.
Binance
We do not want to miss an opportunity to mention Binance and its use case. Widely known exchange dominates the global cryptocurrency scene due to its strong focus on providing as many altcoin options as possible to its users. With over 50 cryptocurrencies available, it is ahead of many of its competitors, and its website is designed for the more advanced user featuring in-market charts, leveraging, and peer-to-peer (P2P) trading.
A popular method amongst numerous crypto platforms is the idea of referrals and rewards, and Binance is no stranger. The Binance Fiat Invite Program allows you and a friend to earn 5 BUSD each – a regulated USD-backed stable coin. This is a smart strategy offering its own currency to its users to drive adoption.
Binance offers its users other features such as an education academy, another popular strategy seen amongst other websites to provide new investors with the fundamental skills to exchange and trade assets. Binance Labs is an impressive option that empowers blockchain entrepreneurs and startups by providing financing to businesses that help grow the whole system. With a wealth of projects already backed, Binance appears to be cultivating its influence in the B2B segment as well.
With a branding palette of black and gold, Binance communicates a premium/luxury platform to its customers, focusing on professionalism. It is important to note that Binance is an exchange that is more aimed at the experienced investor.
Coinbase
Fully regulated and licensed exchange, Coinbase has become a staple in the crypto community known for its easy-to-use trusted platform since its founding in 2012. The platform's minimalistic design dramatically lowers the barrier of entry to users and is a strategy being adopted by many other new applications. With high liquidity and a decent variety in crypto assets, Coinbase has and will remain a popular website for all types of consumers.
Coinbase has seen a surge in its user base recently due to the spike in cryptocurrency popularity and bullish Bitcoin trends. Additionally, their learn-to-earn feature is an excellent opportunity for new and experienced users alike to gain some free coins whilst learning about the latest coins on the market. Users can learn about The Graph (GRT), Celo (CGLD), Compound (COMP) and more to earn a nice sum of up to $30 just for watching a few short videos. It is a great ability for anyone looking to start investing in crypto but who does not want to put their money on the line. This programme benefits the coin founders as well by spreading awareness and exposing a large user base to the latest coins. Much like Binance, Coinbase also has its own incubation program called Ventures.
Coinbase's branding clearly displays modernity, simplicity and trust and stands as a well-established platform for any level of an investor trying to get started with crypto.
In Conclusion: Why Is It More Critical for This Type of Industry?
Rounding up all thoughts on marketing campaigns, all we can say is that if you want to start a crypto business, it needs to be now. The competition in the market is growing, and soon, it will become saturated with no room for new entrants.
This sudden growth has resulted in a major increase in competition within the industry, and therefore, blockchain-powered companies must think of innovative ways to market themselves to the masses, but how? Developing and implementing tailor-made cryptocurrency marketing strategies are vital to the survival and growth of a company, their project and coin.
You can also check out online broker and investment platform eToro or a New York trust company Gemini as a use case of robust marketing strategy.
As the crypto industry grows significantly, there has been a commensurate increase in the number of cryptocurrency marketing agencies. These agencies promote crypto and blockchain-based firms. According to a market report by Globe Newswire, the industry of virtual coins is expected to grow from its $1.6 billion market value in 2021 to $2.2 billion in 2026. This gives a compound annual growth rate (CAGR) of 7.1%.
Launching a crypto or blockchain project is one thing, and marketing the company is another. Considering the competition in the crypto space, placing a few ads would not result in crypto marketing success.
As practice shows, owners and top managers of crypto or a blockchain-based platform, although they have a wealth of knowledge in their domain, still often waste a lot of time and effort planning strategies to promote their solutions.
Before creating any campaign, you need to define its objectives, but they are not always clearly identifiable. This task rests almost entirely on the shoulders of business owners and top management. According to their position, they must understand the specifics of the market, the demands of customers, and the vision of the product's final appearance. For obvious reasons, this task is unrealistic to outsource.
Investing in the promotion and advertising of your exchanges can have a direct impact on the future return on investment and profitability of your cryptocurrency or blockchain project. However, any marketing campaign needs to be tailored to the needs of your target audience and backed up by the widest possible range of services and tools.
You need a fool-proof marketing strategy that involves different effective methods. With the growing crypto market, you will need the best crypto marketing agency to promote your company or blockchain project. An ideal crypto marketing campaign involves all – pushing updates, referral programs, airdrops, social media marketing, and email marketing. Further, you can also use SEO and content strategy to bring organic traffic to your crypto website.
Marketing agencies are integral to the success of every crypto and blockchain project. Therefore, while you are planning on launching and preparing blockchain project ideas, ensure you have the best marketing agency rooting for you.
So, it is crucial to start brainstorming ideas in advance and come up with a cryptocurrency business plan. In addition, get in touch with ICODA if you are looking for a reliable solution for building a solid marketing solution.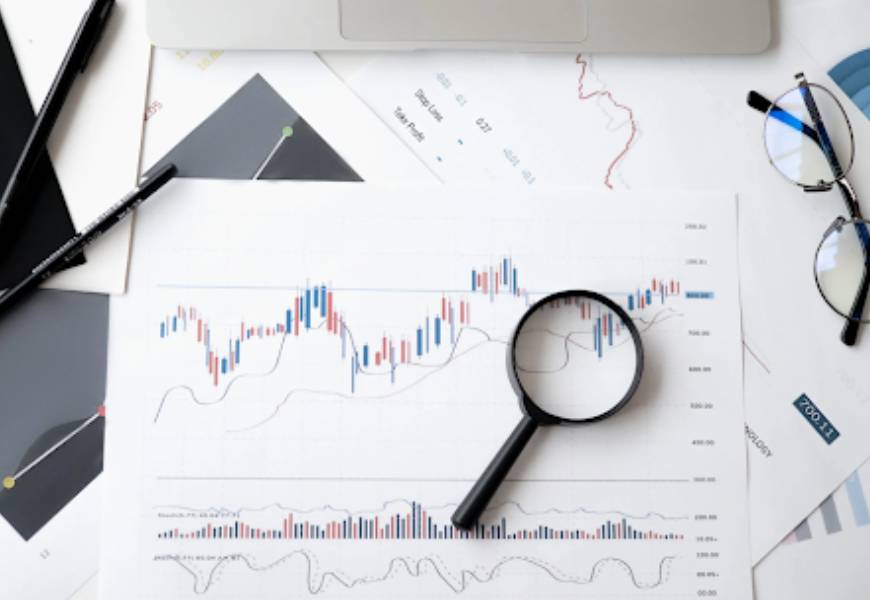 Make Your Crypto or Blockchain-Based Project Soar With ICODA
At ICODA, we believe that blockchain technology and digital assets have a chance to change the world. We aim to help crypto and blockchain projects unlock their potential.
We are a team of experts who accompany your crypto or blockchain project and deliver the most effective solutions at all stages: cryptocurrency creation, blockchain solutions, real-time analytics, pr and marketing promotion, and listing on the key websites.
Our rich experience, high level of expertise and top-notch solutions allow us to guarantee that your company will get high-professional comprehensive assistance and advancement. The team can help you come up with the right fit, and find your target audience, make your sales soar, build brand awareness, and reach your goals.
We helped to make and boost a significant number of crypto-related businesses, and your blockchain project could be the next.
The ICODA team strives to provide you with the best customer experience. So, drop us a line, and we are always ready to help you and assist your company at all marketing stages.