The article will discuss the most popular podcasts devoted to cryptocurrencies, market news, mining, technical analysis, and trading. Remember that all podcasts are in English, so this is also a great way to boost your skills.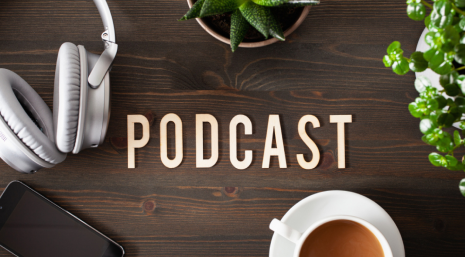 What Is a Podcast, and Why Are They So Popular?
Podcasts are a separate segment of media, audio content that you select according to your preferences. Unlike fragmented lectures or stories, this information source has a series format. You can listen to the podcast from a laptop, computer, iPod, or smartphone. Modern people consume a huge amount of information, but they often do not have time to read. Podcasts provide a pragmatic format that is easier to fit into our high-speed life. You listen to the information, and your hands and eyes are free.
Like movies or plays, podcasts exist for every taste. You can meet audio blogs, where one speaker talks about his experience, hobbies or events. The interview format is similar to radio broadcasts: the guests change, but the host is the same. Podcasts are also made by analogy with talk shows — several actors are presented on the record at once, and they discuss news, events, and ideas. Professional teams record expensive podcasts with editing and great sound effects. In such formats, you can embed interviews, add interruptions and sound background.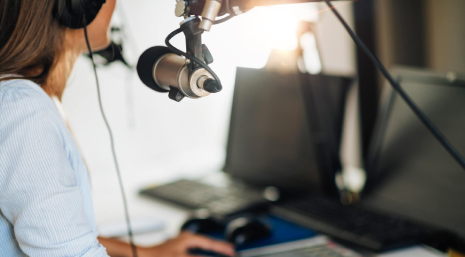 How to Listen?
These programs allow you to sort records, upload them offline, and receive notifications about the new "series" appearance. Most companies and online publications provide links to their podcasts on websites and blogs, and in many cases, you can listen to them without leaving the page. The podcast creator has access to the design of a timecode – text material to accompany the recording. In addition, you can make a detailed description of the chapters for easy navigation; this is how the user views the information about the podcast before listening to it. With the help of a time code, you can immediately go to the segment you need, as if you were opening a book on the right page.
Top 15 Most Prominent Crypto Podcasts
Let's Talk Bitcoin
Format: News, reviews, technical analysis, interviews, analytics
Frequency: 1-2 episodes per month
It's more than a podcast. Launched in 2013, the Let's Talk Bitcoin show was rolled out by bitcoin enthusiast Adam Levin. It is an entire platform for crypto podcasts. Now you can listen to 15 crypto podcasts about blockchain and the crypto space on it. If you are too lazy to read further, go to the platform: you will have enough material for you.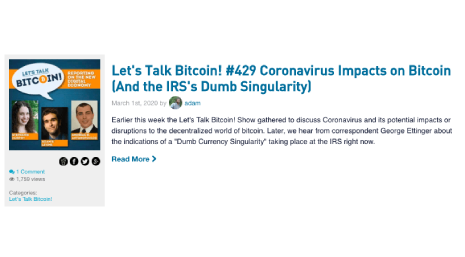 Off the Chain
Format: Interview
Frequency: One episode per week
The host of this crypto podcast is none other than Anthony Pompliano, co-founder of Morgan Creek Digital and one of the most famous people in the crypto space. He probably has the most popular podcast about cryptocurrencies (crypto assets). Pompliano invites prominent people from the crypto industry and investors from Wall Street to find out what they think about digital crypto assets. He is not afraid of difficult questions and does not seek to expose Bitcoin as a solution for all problems in the world.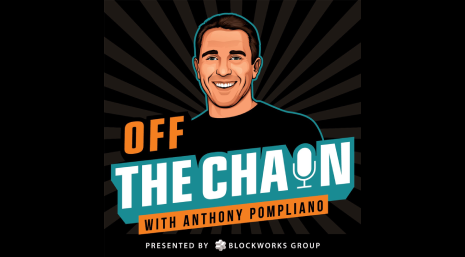 Unchained and Unconfirmed
Format: News, interviews
Frequency: One episode per week
Podcast host Laura Shin is a former Forbes editor and one of the first crypto journalists. She hosts two cryptocurrency podcasts. Unchained is a weekly hour-long crypto podcast with invited experts and a deep dive into the topic. The interview topics go beyond the crypto world and relate to the impact of technology on our lives: from financial services to healthcare and the Internet of Things. Unconfirmed is a weekly 20-minute podcast discussing the main information guides and insiders of the week in the crypto space. Unconfirmed is one of the best crypto podcasts for those who prefer short and digestible content rather than long conversations.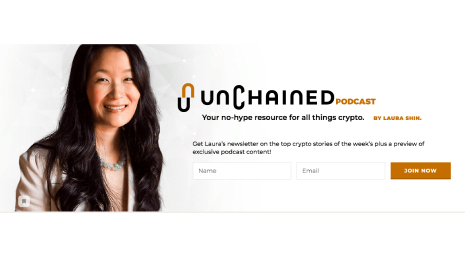 Bad Crypto Podcast
Format: Cryptocurrency news, reviews, interviews
Frequency: Three episodes per week
The podcast has been out since the middle of 2017. It is hosted by digital marketers Joel Comm and Travis Wright. Guys talk about cryptography carelessly, cheerfully, wittily, banteringly, but to the point. In-depth technical analysis (bitcoin and blockchain tech), a cascade of jargon, and trading terms will not be heard here. But if you want an easy but useful conversation about the crypt on the way to work or in the gym— it is a great podcast in the crypto space. Comm and Wright also run a blog in crypto Twitter.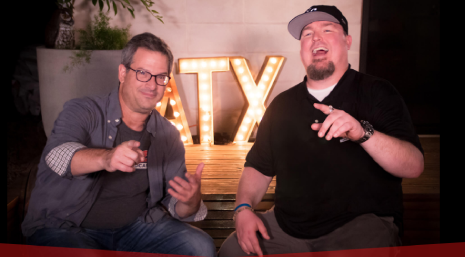 Crypto101
Format: Cryptocurrency news, reviews, interviews
Frequency: Two episodes per week
Crypto101 is one of the leaders in our selection. It has a 4.5 rating with more than 500 reviews on the Apple Podcast. Presenters Aaron "PizzaMind" Malone and Bryce Paul. Malone is a data analysis expert, co-founder, and system architect at mining company A-B Engineering, author of two books, and Paul is a prominent crypto speaker. The presenters try to educate newbies about the advantages of blockchain and keep them up to date with the latest industry crypto news. They pay a lot of attention to altcoins. If you play chess, you can challenge Bryce Paul on chess.com – his nickname is stratocaster4 (yep, he is also a guitar fan).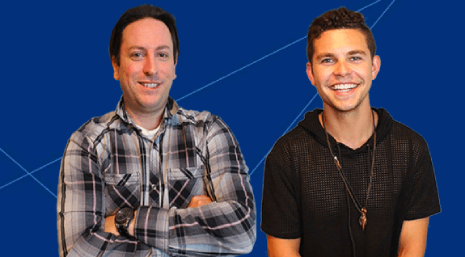 What Bitcoin Did
Format: Interview
Frequency: Two episodes per week
Presenter Peter McCormack is a prominent crypto enthusiast of the bitcoin community, with 76,000 followers on Twitter. The issues are built-in interviews with experts in the crypto industry. McCormack's guests included Nick Szabo, Adam Black, Charlie Shrem, and Andreas Antonopoulos. The topics discussed often go beyond the crypto world and affect, for example, the cannabis industry, censorship, or libertarianism. The author constantly returns to several topics and records interviews with different people: for example, the hacking of Mt.Gox or the arrest of Ross Ulbricht. The podcast is also unique because McCormack publicly reports on all the show's revenue, expenses and ads. It allows listeners to be confident in the impartiality of the presenter. There is no place for conflicts. McCormack also hosts another Defiance podcast about public themes and civil society. In early March, the podcast also had a YouTube channel.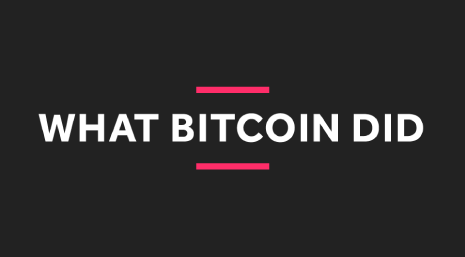 Blockchain Insider
Format: News, reviews, interviews
Frequency: Two episodes per month
This is a project of an English company 11fs.com, hosted by Simon Taylor and Colin Platt. Twice a month, they and their guests analyze the latest news of the crypto industry and fintech, or one of the problems of the market, for an hour. The crypto campfire podcast is distinguished by non-trivial questions, a sense of humor, and mesmerizing British English. It is like the BBC but devoted to cryptocurrencies.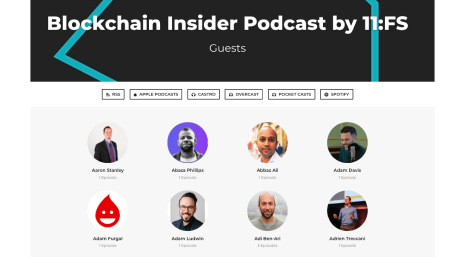 CoinDesk
Format: News, reviews, interviews, analytics
Frequency: One episode every day
CoinDesk is a cult platform devoted to cryptocurrencies, and it has a crypto podcast. Several of its journalists publish their cryptocurrency podcasts at once, in which they discuss current market news or invite experts on the topic. This is high-quality financial journalism, which must be followed. If you don't know which author's podcast to start with, you should choose Nathaniel Whittemore.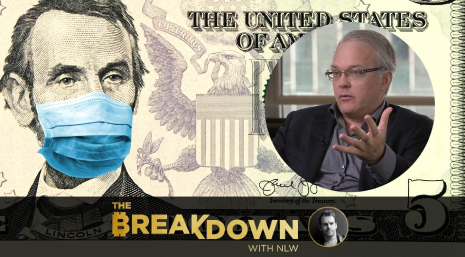 The Scoop
Format: News, reviews, interviews
Frequency: One episode per week
A crypto podcast is hosted by Frank Chaparro, editor of The Block, a popular cryptocurrency publication. The weekly crypto podcast reveals an easy and witty conversation of a professional with prominent representatives of the crypto and blockchain space, insights, and fresh ideas in a crypto podcast.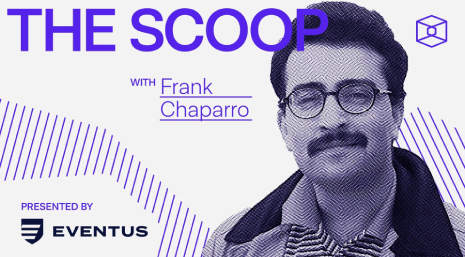 Crypt0sNews
Format: Crypto news, reviews, technical analysis, analytics
Frequency: Two episodes per week
The channel's author Omar Bhan is a crypto enthusiast, an early investor, and an Ethereum miner. He has popular Twitter, Instagram, and YouTube channels on the major social platforms. He talks about the latest market news, technical analysis, and reviews projects in the podcast. In addition, he manages not to repeat the content of his YouTube channel. Omar invests in cryptocurrencies, so he tries to do a detailed review.
Crypto Marketing
Format: Marketing
Frequency: 2 – 4 episodes per month
The podcast is led by the marketing blockchain agency Coinbound, hosted by Ty Daniel Smith, the founder of Coinbound and the marketing agency Cannabound, working with cannabis companies. The issues deal with the topics of crypto marketing. Examples of topics accessible there: how crypto projects use Pinterest or Instagram, choose CRM, and act on Twitter? The releases are only 5-15 minutes, about the business only. It will be interesting even for those who are not thinking about promoting their own project.
CryptoBasic
Format: Education, reviews, interviews
Frequency: 2- 4 episodes per month
It is an educational podcast with four hosts. They invite experts to visit and, together with them, cheerfully, meticulously, but in an understandable language, consider the basic concepts of the crypto market, analyze projects and exchanges, the work of technologies. The goal of the podcast team is to help us integrate blockchain into our daily lives as painlessly and quickly as possible.
The Epicenter
Format: Interviews, Crypto news, reviews, education
Frequency: One episode per week
One of the oldest crypto podcasts launched in 2013 by co-hosts Brian Fabian Crane and Sebastian Couture- crypto enthusiasts. During this time, it has been downloaded more than 4 million times. Later, their duo was joined by scientists Meyer Roy, Sunny Agarwal, and Frederica Ernst. The presenters invite well-known speakers, industry members, programmers, scientists, and entrepreneurs and talk with them about the technical, economic, and social consequences of using cryptocurrencies and blockchain. Their hobby is sorting out complex topics.
Beards & Bitcoins
Format: News, reviews, interviews
Frequency: One episode per week
The hosts of Beards & Bitcoins are guys with cool beards and a passion for cryptocurrencies. These crypto enthusiasts are proud that they are not nerds, unlike most members of the crypto community. The podcast authors mix reviews of market news and projects with conversations about simple joys like motorcycles, barbecues, and sports. BitBoy and JChains also talk to their guests not only about blockchain — it turns out to be useful, interesting, and fun. In addition to the podcast, BitBoy also has his news project BitBoyCrypto.
Ledger Cast
Format: News, technical analysis, reviews, interviews
Frequency: One episode per week
The podcast has been operating since 2017. Most content concentrates on technical analysis (blockchain technology), altcoins, and applied issues like taxation or wallet protection. Presenters Josh Olszewicz and Brian Krogsgard are prominent blockchain speakers with many followers on Twitter. Krogsgard is an experienced investor. He has been trading stocks for 15 years since high school — his trading horizon is much broader than the ideas about the market of an ordinary crypto trader.