Are you itching to make your mark in the Algorand blockchain world? Look no further! Algorand is a powerhouse of a platform that provides a secure and scalable infrastructure for dApps that can help businesses and developers build innovative solutions. However, promoting your project on the Algorand blockchain can be challenging with a sea of competitors. But fret not, as we've got some strategies for promoting your project like a pro!
Algo-Exposure: Amplifying Your Brand in the Algorand Ecosystem
Social Media Magic
How to speed your project to the front of the pack? The answer is: by having a competent social media strategy! It's like having a high-performance engine that drives your project forward. But where do you start?
First and foremost, you need to make potential users and investors aware of your project's unique value proposition. It's like showing off your shiny new car and all its amazing little features. First, team up with a smart and skilled community manager who knows the marketplace inside out. They should feel the vibe of both the community and your project and be able to represent your core values. It's like having a skilled driver who knows all the twists and turns of the course.
And speaking of courses, platforms like Twitter, Facebook, Instagram, Telegram, Discord, Reddit, and Medium can help you reach your target audience. It's like having a pit crew that helps you navigate the market and stay ahead of the competition. With the right tools and team by your side, you're bound to cross the finish line first!
Review Razzle-Dazzle
If you're looking to build some serious street cred and catch the attention of potential investors, then reviews are your best bet. Hop on platforms like Trustpilot, Yelp, and Google Reviews to get things going. But don't just sit back and wait for the reviews to roll in. Give your peeps clear instructions on how to leave a review, and don't forget to thank them for their support.
It's not just about getting the reviews, though. The point is to show the world that you actually care. Responding to those reviews, good or bad, will show that you're taking it seriously and are committed to delivering top-notch results. Besides, this way, you're leaving a track record of being open to criticism, which is a nice touch to your public image.
Now, if you really wanna make an impact, feature those reviews on as many channels as possible. Use your site, social media channels, and even the app if you're running one. That'll build trust and credibility with investors and let you show off your Algorand project's killer success record.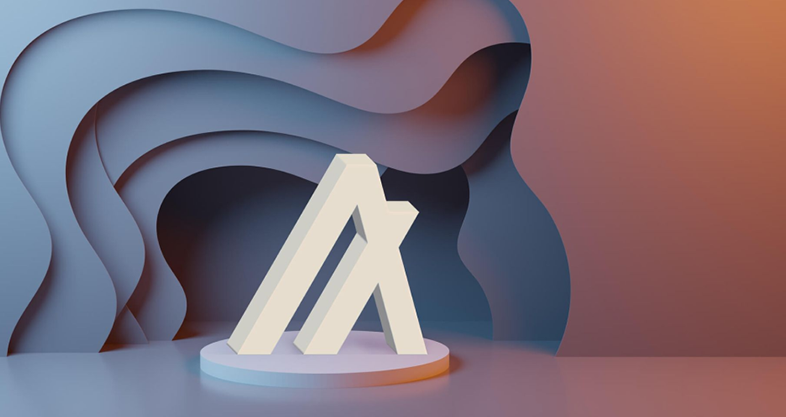 PRoper PRomotion
To really make some noise in the crypto world, get your project out there with some PR action. Hit up crypto news sites like Cointelegraph, NewsBTC, and Blockworks to win yourself the spotlight. This kind of advertising can seriously boost your visibility and legitimize your crypto project.
But don't just throw anything out there and hope it sticks. You gotta nail that PR game! Craft a press release that's so well-written it'll make other projects quake in their boots. Highlight all the juicy details that make your project stand out, like your unique value proposition, target audience, and development roadmap. And don't forget to drop a bombshell or two, like major milestones, product releases, or recent partnerships.
But, let's be real, standing out in a sea of press releases ain't easy. To get the spotlight, you gotta hustle. Build those relationships with journalists and editors. Follow them on social media, and drop some serious knowledge bombs. Show them you're a thought leader who knows their stuff. By establishing yourself as a voice to be reckoned with, you'll boost your visibility and credibility and make your Algorand project the talk of the town.
Podcast Power
Boost your crypto project's audibility with podcast promotions – the ultimate way to captivate your target audience and skyrocket awareness! With people spending countless hours tuned into various platforms, podcasts have become the go-to medium for effortless consumption. The best part? Your Algorand project can make waves in the background of a crypto podcast without the need for in-your-face advertising. Instead, charm your listeners with a laid-back approach that resonates with today's discerning consumers.
Kickstart your podcast promotion by pinpointing top-notch, relevant podcasts. Next, connect with the hosts to request an interview or feature. While you won't find podcasts dedicated solely to Algorand blockchain projects, you'll definitely dig up some channels that cover this game-changing blockchain. Amplify your project's appeal during the podcast by showcasing its unique selling points and offering tangible examples of listener benefits. Stay ready to tackle those hardcore tech questions and share expert insights into the ever-evolving crypto market.
Supercharge your podcast impact by spreading it all across your social channels. Enthuse your audience to tune in and listen to the whole thing! Then make them want to share it with their moms, dads, and whomever else they might want to share it with! To go a step further, you can transcribe the podcast and use the result for a blog post or additional content. This way, you'll boost visibility tremendously and will be able to captivate even wider audiences.
So, what are you waiting for? Go and ease your way into the listener's hearts through their ears! Do that, and watch your audience count soar in the fiercely competitive market of blockchain promotion.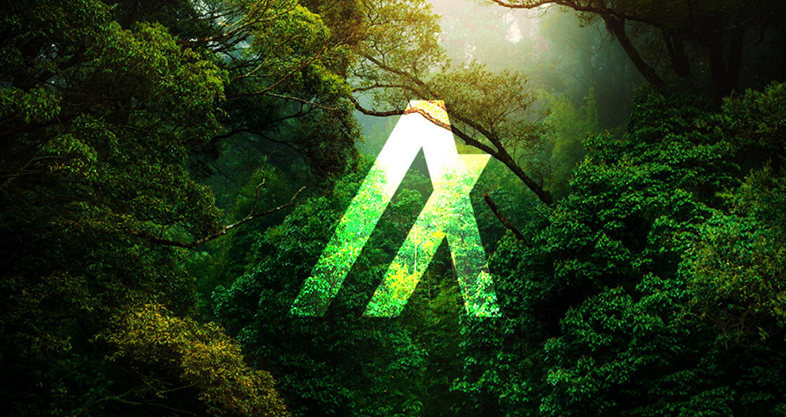 Fueling Fundraisers & Power Partnerships
Algorand's blockchain takes center stage with its ultra-competitive, low-cost transaction processing model. Harnessing the power of its Pure Proof of Stake consensus mechanism, Algorand boasts an impressive throughput of 1000 transactions per second – perfect for high-stakes fundraising events and bustling businesses.
Unleash the full potential of Algorand's fundraising prowess with cutting-edge launchpads built on its robust foundation. These launchpad platforms offer unparalleled speed, security, and efficiency, making them an exceptional choice for your fundraising and partnership needs.
Check out these top-tier launchpads for your next fundraising event.
B2B Brilliance: A Pitch Without a Hitch!
To make it big in the Algorand community, aim high and pitch your blockchain project to heavy hitters in the space.
Expanding the reach of your Algorand blockchain demands a bold pitch to businesses across the globe. And let's face it: successful pitching is an art form. You've got to dig deep into the industry, identify the most common pain points and needs, and create a pitch that hits the bullseye.
With a bit of finesse and a whole lot of enthusiasm, you can showcase the unique value of your Algorand project and how it can help resolve the specific pain points of potential B2B clients. Highlight how you've already benefited the Algorand ecosystem and the crypto landscape as a whole, and wow them with concrete examples that showcase your expertise.
Make sure to show off your team's unparalleled skills and extensive expertise in blockchain development. And don't forget to be ready to answer any technical questions that may arise during the pitch. You are really going to have to impress them.
Last but not least, wrap up your pitch with a pricing model that's crystal clear, a detailed roadmap, and a timeline that will leave your potential clients salivating for more. So go forth and conquer, Algorand warrior!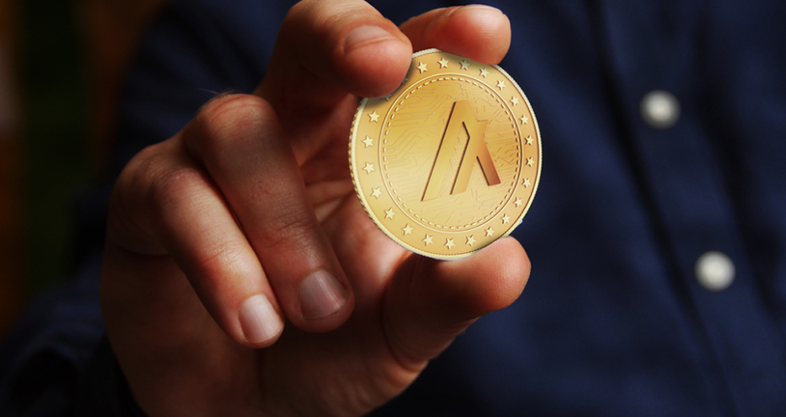 Algorand All-Stars: Collaborate With Opinion Leaders
You can't do it alone, and you don't want to. That's why collaboration management with other Algorand opinion leaders is a crucial aspect of building a strong and successful community.
Here's how you collaborate with other Algorand opinion leaders like a pro:
First off, it's essential to identify who the opinion leaders are in your community. These are the people who have a significant following and influence within the Algorand ecosystem. Hit up the big cats and let 'em know you're aiming to fill their ranks! Make it clear that you care about their field and their content, as it's not the last time you'll see each other. Do whatever it takes to stay on their radar for as long as possible and make them excited about it.
Once you've identified the opinion leaders, chat 'em up and introduce yourself. Make it clear that you're looking to join forces to make the Algorand community better together. Find out what they're working on and see if you can lend a hand. The more help you provide each other, the more successful it'll bring you both. It's a win-win!
When collaborating with other opinion leaders, it's crucial to set clear goals and expectations from the get-go. Make sure everyone is on the same page about what you're trying to achieve. And don't forget to communicate regularly and openly. Without communication, there's no collaboration!
Finally, be flexible and adaptable. Unexpected challenges may arise, but if you're willing to pivot and adjust your plans, you can overcome anything. Remember, you're all working towards a common goal in a dog-aid-dog world!
High-Octane Performance Campaign
Airdrop Acrobatics: Soaring High in the Algorand Skies
Quick community building in Algorand? Drop it like it's hot! A giveaway is one of the slickest tools for building your community. And what's better than a free token? An airdrop! Handing out free tokens to a whole crowd will work wonders on your public appeal. And the best part is: throwing an airdrop on Algorand is straight-up easy-peasy.
To start off with, cook up a token on the Algorand blockchain. You can use the Algorand Standard Asset (ASA) creation tool if necessary. Make it unique and unforgettable, just like you!
Next, set the terms of eligibility: decide who will be lucky enough to get the free tokens first. Keep your most loyal followers in mind and cook up breathtaking bonuses for those who show the most engagement. It's all about building a strong community that sticks together like glue, yeah.
Then it's time for the tech team to shine. Determine the initial supply, work out the tokenomics, and distribute the tokens according to the terms set. It's like a treasure hunt, but everyone's a winner!
Last but not least, spread the word about the event! Announce your airdrop on social media, via email, and any other channels you can think of. The more, the merrier!
So, what are you waiting for? Airdrop your way to the apex of the Algorand community and watch your project take off like a rocket!
Twitter Titans: Unleash the Blogger Elite
How to promote your Algorand project and generate buzz around it? One answer is Twitter bloggers! With their massive following and influence in the blockchain realm, they can be your ultimate ticket to skyrocketing your reach and making some seismic waves.
But first, you need to find the right bloggers. Seek out those who share your core values and goals, and have a history of writing about Algorand and its associated projects. Don't just settle for any old blogger. Make sure they have got what it takes to take you to the next level!
Once you have found your perfect match, reach out and introduce your project. Don't be shy: you're not asking them out (yet)! Offer them an incentive, such as free tokens, access to your exclusive platform, or other awesomely exclusive perks that will make them beg to Tweet your project into oblivion!
And yeah, don't forget the content! Only hand over the best-quality content that they can use to promote your little gem. Give them access to your blog posts, videos, or infographics, and tailor them to their audience if necessary. Make sure it's engaging and shareable, just like you!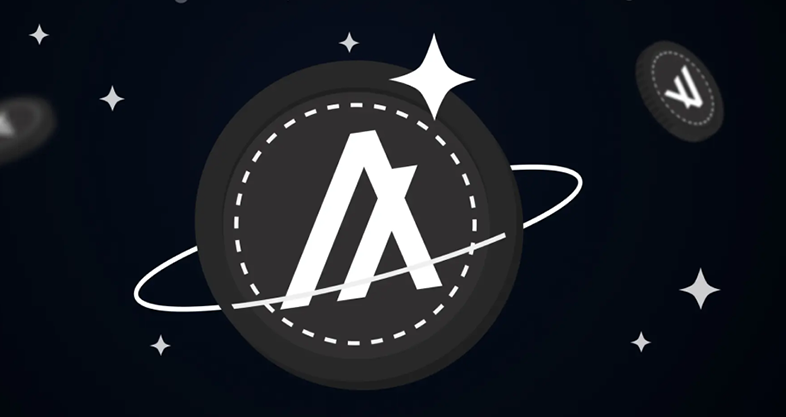 YouTube Yoga: Stretching Your Reach Like a Guru
Looking to make some dents in your audience's cortexes (not literally, of course)? Leverage their eyes and do it on YouTube! With its capacity for endlessly engaging and in-depth content, YouTube can take your promotion to the absolute apex.
Not only does YouTube allow for showcasing the features and benefits of what you have to offer, but it also unlocks a lot of room for tutorials and demos. And let's not forget YouTube has a much larger user base and far longer user engagement times compared to Twitter. You'll be reaching out to a bigger and more engaged audience that's just waiting to hear all about you.
But the real kicker is collaborating with YouTube bloggers. By tapping into their loyal and engaged audience, you can increase the reach and impact of your promotional efforts. It's like having a team of super fans rooting for you!
So, who are these YouTubers that are talking about Algorand projects? They're like the stars of the show and include some of the biggest names in the game. Get ready to dazzle them with your vision!
Traffic Tempest: No One Can Hide!
Looking to give your online promotion a turbo boost? Then paid traffic is yours for the taking! Platforms like Facebook, Instagram, Twitter, and Reddit offer impressions that are the most relevant to your target audience. You can leverage them as either your main promotion channel or as an auxiliary one, constantly whipping up demand and retaining interest after the target action. It's like having a pit crew working tirelessly to keep you in the race!
But the promotion doesn't end with a listing. It's a continuous process, and listing on CMC and Coingecko is a great way to secure community engagement and media coverage. And why stop there? Host a contest or giveaway to further create interest in your project.
Listing on centralized exchanges is another must-do if you're looking to make a real statement. Being on CEX'es will make your traffic and holder count skyrocket, and there are literally no downsides to going with the big guys. And hey, why not sweeten the deal with a referral program? Give value to the user and urge them to make those invites to boost the number of project participants and token holders. It's like having your own personal army of supporters!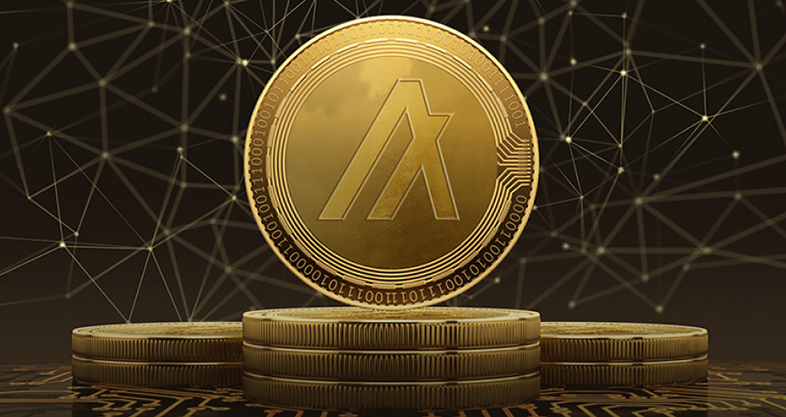 Your Secret Weapon: Gocha.io's Market-Making Magic
Starting a crypto project can be like a wild ride, and market-making is one of the biggest challenges. It's like navigating a tricky course with lots of twists and turns. By far, the toughest part is that it's up to you to sort out the initial token supply and who should get hold of it first. It can be (and will be) overwhelming, especially when you're already juggling promotion and brand image. But fear not because Gocha.io is here to save the day!
If you're struggling with liquidity pools, price maintenance, trading, or anything finance-related, Gocha.io has Gocha covered. This is like having a battle squad of financial wizards who know exactly what they're doing and are always there for you. These market magicians will cast a few spells to help you get the most out of your token supply and navigate the market like a pro. So, why stress about market-making when you can sit back and let Gocha.io handle it all?