If you spend a lot of time on the Internet, you've most likely heard of Reddit. The site poses itself as the "front page of the Internet", and this is not an empty boast: Reddit is the sixth most popular site in the US and the 18th worldwide.
What is Reddit? In general, this is a huge collection of forums where people can share news or content and comment on the posts of others. Here's all you need to know.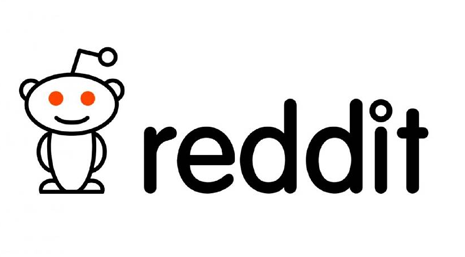 What Is Reddit?
Reddit is a platform that allows anyone to create and manage their community, which is called a subreddit (subreddit). The entire social network is a social aggregation site where people curate content they find on the Internet or create themselves.
Then they send it to their subreddit so that other users can comment, discuss, and vote on the content, pushing the most popular up the page and moving the less popular content down. If you log out, trending topics are displayed on the first page of Reddit, followed by a list of all "safe" communities, organized by popularity from top to bottom.
Reddit is unique in that of all the sites from which social networks began. It is the only one that has survived, continues to grow, and has remained loyal to its audience. Today it is one of the few social networks where people do not just post photos and scroll through the feed. Instead, users tend to study, read and discuss all the important issues of their lives.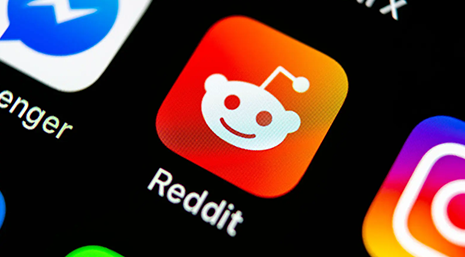 How does Reddit work?
When a user first joins Reddit, they create a profile and username that represents them when they make posts or comments across the forum. Reddit users are commonly referred to as redditors.
Along with being a forum where users can create communities and topics about practically anything, Reddit is a news aggregation site, which means that any important piece of news is posted on Reddit for discussion among members. The various types of content that can be placed on Reddit include text posts, images, audio clips, videos and external links.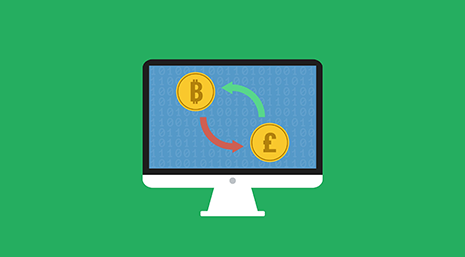 If a redditor wants a community where they can host more specific discussions, they can create a subreddit. Once a dedicated subreddit is made, redditors who are interested in the topic of discussion can join the subreddit. Thousands of subreddits cover subjects such as TV shows, movies, politics, stock trading, gaming and cryptocurrency.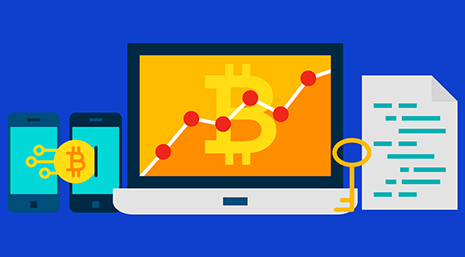 What Is Moon?
MOON tokens are the crypto money of the r/Cryptocurrency subreddit (section) of the popular Reddit forum. Sometimes it is called MOONS. The launch of the MOON took place in mid-May 2020.
MOONS are tokens of the ERC-20 standard. It means that they are compatible with all cryptocurrencies built based on blockchain Ethereum (that is powering the cryptocurrency ETH). The developers claim that the transfers of the subreddit tokens cannot be tracked.
Information about MOONS tokens as of August 31, 2021. Source: CoinMarketCap
The name of the MOON token directly refers to the moon. It is a reference to the expression "to the moon", popular in the crypto community, which investors use to indicate the growth prospects of an asset. The maximum number of MOONS tokens accessible in the market is 250 million. The developers distributed the first 50 million among the subreddit users, depending on the assessment of their activity. The value of coins supports their withdrawal from circulation as soon as these coins are used in payment. Simply put, every token spent disappears.
The Way Reddit Released Moon
MOON crypto is a tool for encouraging users. Coins are awarded to popular authors and active forum participants. Thus, the platform maintains activity on the forum. This strategy helps to gain more and more popularity.
The release of MOON and other forum subreddit tokens was implemented as part of the Reddit Community Points (RCPs) project. Its task is to provide tools to encourage millions of content creators on the platform. Many sites work according to a similar strategy. For example, YouTube makes it possible to connect monetization to the most active bloggers. Thus, bloggers receive encouragement from the site and continue to develop their content on it.
To manage the tokens released under RCPs, the developers offered users the Vault platform – an analog of crypto wallets. You can use it to view the balance and make transactions. Debiting tokens from Vault is only available if you have a private key. Asset owners have it. Thus, this wallet is safe.
In June 2020, the forum asked Ethereum and ETH developers to help them scale RCPs. The representatives of the project agreed to cooperate. At the end of July 2021, information appeared on the network that the forum plans to transfer tokens to the main ETH network using Ethereum, a second-level Arbitrum solution. According to representatives of the initiative, work in this direction will increase the speed of transactions with MOONS and BRICKS coins. Also, the changes will allow you to transfer tokens to Vault automatically. Previously, users had to request coins. The forum created an incentive token and decided to develop further in this direction, improving its token. Over time, other ways of implementing MOONS began to appear on the web. For example, you can sell tokens on the decentralized HoneySwap crypto exchange.
How Can I Get Moon Tokens?
Content authors and active participants of the platform can receive MOON crypto, as the developers planned. There are also several alternative ways to become a coin owner on the market.
If you think that writing posts on the forum is boring, we are ready to convince you. On Reddit, there are the largest forums (related topics) telling about crypto, Bitcoin (BTC), cyber fraud. You will find something new for yourself or be inspired to express your opinion.
What are crypto communities?
Crypto communities are online groups where cryptocurrency investors gather to discuss the latest happening in the world of crypto. From the latest crypto coins to NFTs, to DAOs and web3, there's surely plenty to discuss in these online communities.
Subreddits are forum-based groups on the popular social news aggregation, web content rating, and discussion website Reddit. Reddit is commonly known as the front page of the Internet. Users submit content to the site, such as links, text posts, and images, which are then voted up or down and discussed by other members.
Best cryptocurrency Reddit pages to join
r/Binance
Binance is the company behind Binance exchange and Binance Smart Chain (BSC), which is the hosting blockchain for hundreds of crypto projects. The Binance Reddit page, on the other hand, is known for posting news content as well as new updates about the exchange platform as well as the blockchain.
Other information that can be found on this page also includes Launchpad information, among others. Currently, there are well above 700K participants on the Binance Reddit page.
r/CryptoCurrency
This is one of the most popular and high-rated crypto subreddit. There are high chances that you will find anything related to cryptocurrencies in this cryptocurrency news and discussion community. With the number of its members sitting around 4.9 million, this subreddit is one of the biggest subreddit in the crypto space.
Beyond the high number of members, the active users of the subreddit per time are always in the thousands and they are currently sharing their opinion, thoughts, and analysis on different tokens, coins, and developments in blockchain technology.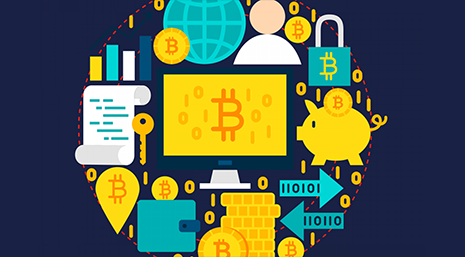 r/Bitcoin
Bitcoin is the currency of the Internet: a distributed, worldwide, decentralized digital money. Unlike traditional currencies such as dollars, bitcoins are issued and managed without any central authority whatsoever: there is no government, company, or bank in charge of Bitcoin. As such, it is more resistant to wild inflation and corrupt banks. With Bitcoin, you can be your own bank.
r/Crypto_General
r/Crypto_General community gives its members the authority to express their views on anything they feel related to cryptocurrency. This community constitutes members who want to have a general discussion related to cryptocurrency. It might be challenging to understand to a beginner or a new member since it might seem a little tough to them.
r/Cryptocurrency Trading
If you want to know all about what's going on in the world of cryptocurrency trading, this subreddit is one you need to follow. There are discussions about investing, trading, blockchain, bitcoin, and altcoins. You won't find as much humour and joking around in this subreddit. What you will find is plenty of information related to trading bitcoin and altcoins.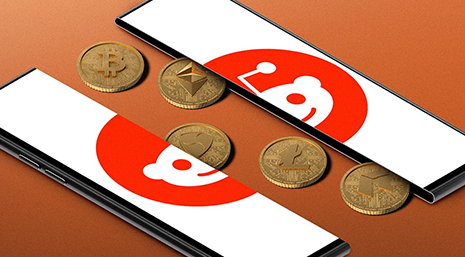 Benefits of crypto communities on Reddit
There are many reasons why Reddit stands out among other community-centric social platforms. However, the best part is the outstanding feedback system. In addition, it also offers support for various types of files: video, images, links, texts, and pictures.
Some of the benefits of joining a crypto community include the following:
Sense of belonging
As a member of a crypto community, you will have the opportunity to interact with a variety of like-minded individuals – newcomers, traders and platform owners.
Effective communication
The world of cryptocurrencies can be overwhelming for a beginner. People of similar interests from all parts of the world can share ideas and stay updated through subreddits. For example, having an online community allows crypto marketplaces to be accessible. There is always someone to help with potential questions about available services.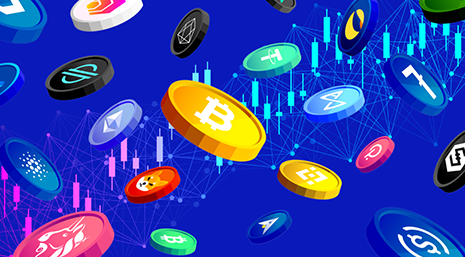 Increased money-making opportunities
There is a greater chance to learn something new when people join a community. They could be interested in a particular cryptocurrency, product, or service. As more people join online crypto communities, more opportunities emerge from networking.
Customer service and engagement
The availability and accessibility to immediate feedback and opinions are examples of the customer support that communities can provide.
Where to Buy It?
Unfortunately, it is not possible to purchase a forum token on popular digital asset exchanges. But there are alternative schemes. For example, you can buy MOONS on the already mentioned decentralized exchange Honeyswap. To do this, you will first need to purchase another crypto money – one that can be exchanged for tokens. Information about MOONS trading pairs is presented in the crypto card on CoinMarketCap.
Trading pairs with MOONS. Source: CoinMarketCap
For example, take the stable coin xDai. After buying a token, it should be exchanged for MOONS. If necessary, the crypto can be transferred to Reddit. Other platforms have tools for buying MOONS.
Is It a Good Idea to Invest in a Reddit Token?
To invest in MOONS or not to invest? That is the question. Some members of the crypto world consider tokens useless. Others see potential in them. In particular, some investors emphasize the growth prospects of MOONS due to a gradual decrease in the volume of coins available on the market. Opponents of tokens pay attention to the fact that representatives of Reddit are in no hurry to list cryptocurrencies on popular trading platforms. Difficulties with the acquisition of MOONS, in their opinion, can negatively affect the position of coins. At the same time, do not forget that the tokens in question are tied to a specific subreddit and not Reddit as a whole.
MOON graph. Source: CoinMarketCap
Despite a number of negative opinions about Reddit tokens, the crypto showed positive dynamics in the summer of 2021. The gradual development of the token, combined with its incentive task, gives an excellent management token.