Cryptocurrency is, without a doubt, one of the top topics in the world today. Everyone seems to be talking about it, from the government to billionaires and even celebrities. Bitcoin, Ethereum, Monero, Dash, Ripple, and Litecoin are just some of the popular cryptocurrencies that have been at the center of so many debates over the past few years. News about the cryptocurrency market spread on social networks. Even government agencies and financial institutions seem to be paying a lot of attention to this market these days.
It may seem quite difficult for beginners to figure out the cryptocurrency markets. However, with several convenient online resources, you will gain good knowledge in this area. The following are some valuable resources that any beginner can use to learn more about the world of cryptocurrencies.
What Is It?
A forum (web conference) is a place on the Internet where people communicate on important topics. They consult, exchange experience, help each other. It's a kind of interest club.
There are many such communities on the web on a variety of topics: cars, children, pets, medicine, and others. Today we will discuss with you those forums where cryptocurrency, blockchain, and much more are discussed. Here you can find friends according to your interests and get free help.
What Are Forums For?
Sites with a strange design were created with the sole purpose of providing comfortable communication between users. Today messengers and social networks cope with this, but only forums guarantee anonymity to a person on the network. Absolutely every Internet user can find and read messages on such projects.
Main Functions of Forums:
ensuring comfortable communication between users;
exchange of experience with like-minded people, discussion of problems;
receiving gratuitous assistance by the council;
search for like-minded people;
providing leisure time for users;
to some extent — advertising of goods and services.
Best Crypto Forums
There are many online resources (crypto forums) on cryptocurrencies and blockchain technologies on the Internet. These discussion communities (crypto community) are a treasure trove of information about various aspects of the cryptocurrency market. Users create messages and topics that describe in detail all forms of cryptosystem development. Some of these crypto forums have existed since the very beginning of the cryptographic era, and there is a lot of historical information on such services.
The interactive nature of such forums allows newcomers to discuss the movement of the cryptocurrency world with veterans. You can connect with crypto amateurs, enthusiasts, and professionals. Some of the big names in the crypto community today have the opportunity to chat on these online forums. One of them is Vitalik Buterin, co-founder of Ethereum, who started his work in online discussions about bitcoin.
Existing platforms have a common opinion about the crypto world, which makes the discussion contained within it more informal. In such online communities, you can get different opinions of crypto followers, as well as get first-hand information about the experience of other people in the cryptocurrency market. There are a number of such online crypto forums:
Bitcointalk.org
Founded by the creator of Bitcoin Satoshi Nakamoto, Bitcointalk is the best crypto forum for bitcoin technical discussions and cryptocurrencies, the crypto market in general (bitcoin forum). Having recently reached over 1 million accounts, it is by far the largest and most active community of bitcoin forum users to date and continues to grow every day.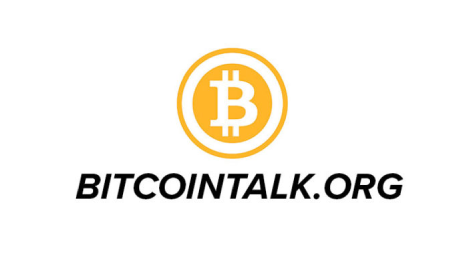 The bitcoin forum has an extensive breakdown of sections, from technical discussions, project development, and mining. There is a lot of material for new users to enter and take part in for veteran users.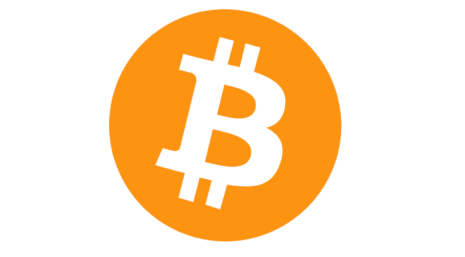 With separate sections for the economy, alternative cryptocurrencies, and even local boards in more than 20 languages other than English, there are very few people interested in this forum, except for a very dated design structure and complex use of search functions.
Some of the brightest minds in cryptography are also active in the forum, and you'll be chatting with expert developers, codons, and business owners, although mostly working under pseudonyms. A competent team of staff and moderators also keeps the forum clean by moderating chatter and offering technical support for user-related issues.
Apart from the discussions (and trolling, and flaming!) that are happening at a rapid pace in the bitcoin exchange, many bitcoins and altos are actually changing hands between users here. The Economics section has entire sections dedicated to this section where you can discuss cryptocurrency trading, buy and sell goods and services, and even promote your own business.
Overview Steemit
Steemit is a social blogging site (crypto forum) crypto-related discussions, a popular online forum dedicated to blockchain, where you can create and publish content.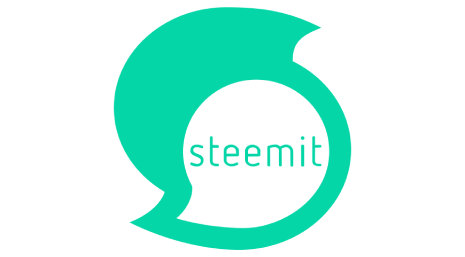 Its active members (active users) can vote for or against the post and get rewarded for it. However, unlike other social networking sites such as Reddit, Steemit offers its users a reward in the form of Steem cryptocurrency.
You can use this currency to "enable" in the system. This increases the monetary return and power of your votes, and you can use them to buy anything on the Steemit platform.
You can even decide to transfer the cryptocurrency to other exchanges such as Bitrix, convert it into bitcoins, and then transfer it to your bank account in the form of dollars. This makes the platform suitable for both content creators and ordinary users since everyone can earn Steem.
Since its launch within a year, Steemit has demonstrated its uniqueness from other blockchains thanks to its built-in incentive mechanism. This makes it a public publishing platform that any internet application can extract and transmit data from. It also surpassed Bitcoin and Ethereum in the number of transactions processed.
In addition to blockchain development functions, Steam provides advanced features such as the recovery of stolen 5 accounts, escrow services, user-promoted content, a reputation system, and savings accounts to improve user interaction.
Overview Reddit
The online news and entertainment service, a very active community Reddit, whose users can share any kind of information with each other, was created in 2005. The site itself calls itself the "front page on the Internet," and this statement is quite justified. Reddit ranks sixth in the ranking of popular American sites and 18th worldwide.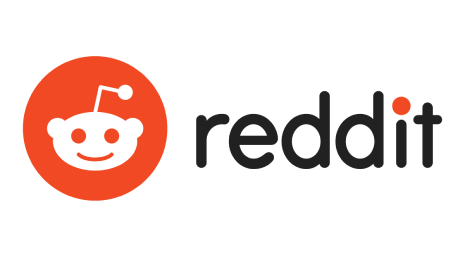 The site itself has a lot of sections called subreddits. They are devoted to various topics, among which there are many related to cryptocurrencies. Subscribers of subreddits can share content with each other, discuss it and vote for posted posts. In fact, it is a social media platform where everyone can find a section by interests and a lot of like-minded people.
In total, there are 12 sections on Reddit dedicated to blockchain and cryptocurrencies. The community is rapidly expanding, and a few days ago, the number of subscribers of the section dedicated to bitcoin r/Bitcoin exceeded 1.2 million. Other crypto subreddits also have a large audience.
r/CryptoCurrency
This section, which discusses general topics about cryptocurrencies crypto communities, has more than 947,000 subscribers.
r/Ethereum
This is a subreddit dedicated to Ethereum and everything related to it. It has more than 448,000 subscribers.
r/BTC
This section is devoted to discussions on the topic of bitcoins. It has more than 270,000 subscribers. Here you can find news or opinions of industry experts.
r/Litecoin
This section discusses news about the Bitcoin cryptocurrency. He has over 209,000 subscribers.
r/Ethtrader
This is one of the sections about Ethereum that emphasizes investment and trading. Has more than 221,000 subscribers.
r/Ripple
This is a subreddit about Ripple and its XRP token. More than 207,000 people have subscribed to it.
r/CryptoMarkets
This is a community for traders and crypto investors, which has more than 195,000 subscribers.
r/BitcoinMarkets
This section contains market reviews and professional recommendations for crypto traders and provides access to technical analysis and trading strategies. More than 142,000 users have subscribed to it.
r/Altcoin
A subreddit with news about altcoins and blockchain projects. He has over 82,000 subscribers.
r/Icocrypto
This is a cryptocurrency subreddit about the initial coin offering, which is increasingly losing popularity. So far, more than 72,000 people have subscribed to it.
r/BitcoinBeginners
This section is intended for beginners, where you can ask any questions about cryptocurrencies, investing, and blockchain technology. He has over 75,000 subscribers.
If we calculate the total number of all subscribers of crypto-subreddits, we get an impressive result of more than 4 million, but it should be kept in mind that one person can subscribe to several sections at once. Nevertheless, it is the largest platform for participants in the crypto community.
Overview Medium
Medium is a place to post notes.
There are often disputes about the service — what does Medium really strive to be — a platform or a publisher, that is, a place where users share their thoughts (like on Twitter) or a place where Medium itself shares its thoughts (like BuzzFeed). Also, here, you can find a lot of crypto blogs and get a lot of useful information.
For marketers, this does not play a special role. Remember, Medium is just a cool new place where you can easily keep records or share them.
Results
In the crypto world, it is very important to constantly stay in the course of all events. It allows traders to assess the market situation, think through strategies, and learn from other people's mistakes. If you want to know more about cryptocurrency, you will definitely need these forums that were mentioned above. ICODA hopes that you enjoyed the selection and will be useful to you.