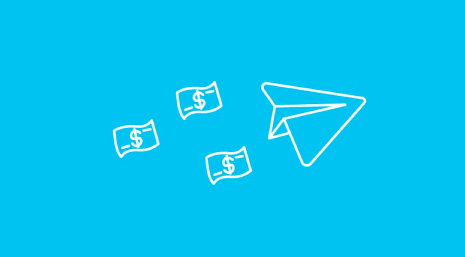 The crypto industry noticed the increasing interest of the general public in crypto and captured their curiosity. Crypto enthusiasts started creating and advertising many new crypto trading services and platforms. Yet still, expert traders in the crypto community have made it their point to keep their trading on trusted platforms that they've used for years, if not decades. Such platforms include but are not limited to Instagram, Facebook and most importantly, the Telegram app.
Even with the abundance of choice, the crypto world is still spearheaded by the use of Telegram, among other messenger apps. Although Telegram isn't the first app to promise strong privacy features, it's the only one that has stood the test of time and therefore is regarded as one of the best and most honest direct messaging apps in the market right now.
Naturally, crypto enthusiasts noticed these vital advantages and used them to reinforce their businesses. The rest of the crypto community followed soon after, creating many crypto Telegram groups and channels, making sure all new users could easily catch up with the latest crypto-related news and articles.
The Pros of Using a Telegram Channel for Crypto
Telegram offers a fast and safe method of messaging. Therefore, it's the best platform for crypto trading signals and the crypto community as a whole. Not only that, but Telegram channels also put forward an easy and intuitive way to monitor market data, gather industry news and indulge in other crypto traders' opinions.
If that wasn't enough to persuade you why Telegram is the foremost cryptocurrency platform, it also has a wide variety of content easily accessed by the app's search function or by accepting an invitation from someone already in the channel. Altogether these systems allow you to find the content you need whenever you need it.
More on Telegram Security
Telegram's FAQ page states that it uses two types of encryption systems. One is server to client encryption, which is used to encrypt public chats, and the second one is a client to client encryption which comes in use when both clients use the "Secret Chat" feature that the Telegram app has in its settings menu. These simple to use but hard to crack systems ensure that your messaging history and data are stored tightly from any prying eyes.
Moreover, Telegram has put out a Cracking Contest for experienced hackers. The gist of the contest is that if you can successfully break through Telegram's encryption system, you would be awarded a large sum of money and get a rare opportunity to work for Telegram to further help them fine-tune and develop the best encryption software to date.
With the pros of Telegram out of the way, we would like to show you how you can use it for your crypto needs.
What Are Crypto Trading Signals?
Crypto trading signals are trade ideas put forward by the best crypto analysts and crypto experts in the field. They gather and analyze crypto trade data to ensure that you buy or sell cryptocurrency at the most opportune moment.
The best crypto signals mostly do the work for the crypto trader for them. You no longer need to research and understand information on the market as long as you are following one of these signals. But believing in only one crypto signal is often a rookie mistake. Stay quick on your feet and be ready to monitor multiple crypto signals to ensure the success rate of your crypto business.
Picking Out a Signal Provider Best Suited for You
Picking out a signal provider among the many options can be a daunting task, but with some help and quick tips, you can learn how to evaluate whether or not a signal provider is worth it or not. There are a few things you need to look out for when searching for a signal provider that's best suited for you and your wallet.
First, look out for what trade assets the signal provider is focused on. A lot of the time, the trade assets that a signal provider works with won't align with your financial goals.
Second, see if they have a free trial. Most likely, if a signal provider offers a free trial, they are sure of the quality they put forward. Moreover, you can see if the content this provider puts out is clear and understandable to you before committing to a subscription.
Finally, the price. A provider that charges a rate that is very cheap can end up offering not the most up-to-date data possible or simply be a work in process which isn't something you want to spend your money on. However, a high subscription fee doesn't guarantee that you will be able to use the signals provided well. Try to find a good middle ground suitable for your funds.
Top 10 Crypto Trade Telegram Channels and Free Crypto Signals
Fat Pig Signals
Fat Pig Signals is one of the more popular Telegram groups among expert traders. Fat Pig Signals offers a free Telegram channel with additional VIP features such as thoroughly analyzed signals and more personalized services. The free channels only provide you with general news and updates on the industry, while the VIP channels offer crypto signals and better-analyzed market data.
Additionally, the VIP subscription offers its users thoroughly inspected signals and personalized data with helpful pointers that let you know when and what deals you should or shouldn't make.
Moreover, Fat Pig Signals provides its users with short to long-term signals and helps you manage your portfolio for medium and long-term signals.
As well as that, Fat Pig Signals has one of the best success rates among similar crypto telegram channels boasting over 70% accuracy for all its signals. Fat Pig Signals also provides its users with Binance signals with risk management software.
Another advantage of using Fat Pig Signals is its user-friendly language that is often monitored by admins and analysts alike, meaning you won't have to deal with complicated and often boring business talk.
Metaverse NFT News
This Telegram channel is focused on providing the user with the most up-to-date news regarding NFT and NFT trading. With the rise in popularity of NFT trading within the crypto community, Metaverse NFT News has gathered a large audience ranging from beginners in NFT trading and experts in the field alike. The amount of experienced people monitoring the project means that an average Telegram user could jump in with NFT trading without issue.
An important distinction Metaverse NFT News has compared to other Telegram groups is that the content that is posted in the chat is heavily moderated by the best people behind the channel to bring you the most relevant news to date.
Lunar Crush
Lunar Crush is a blockchain-based system that poses its main concern on the social aspect of cryptocurrency. It is the best Telegram channel to check the relevance of a crypto project. It sorts projects based on how many people talk about them, how often people talk about them and how positive the reviews of such projects are. They do this by gathering data from all around the internet and evaluating the data they gather with their blockchain systems.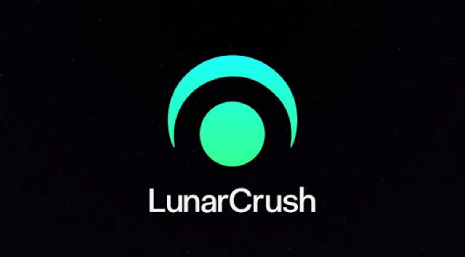 Verified Crypto Traders
The best crypto signals come from well-learned veterans in the field that is able to teach the new generation of crypto traders effectively.
Verified Crypto Traders is the oldest Telegram channel within the crypto community and one of the most relevant still, which speaks volumes about how successful it is among Telegram users. They enlist experts from all around the globe, including India, the Netherlands and Poland. They are well-known because of their Platinum club videos made by an experienced trader. These videos help Telegram users evaluate the risk-reward of trading within a crypto market.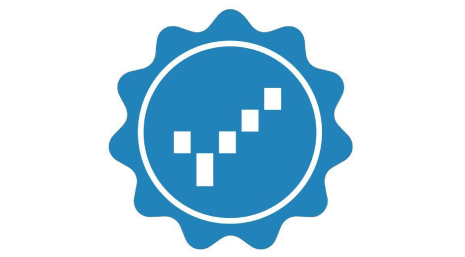 Their expert training videos done by a skilled trader, Eric, who has 30 years of crypto trading experience behind his back, do a great job at explaining complicated structures present within the crypto world. Moreover, Eric does it with such finesse that even a beginner could easily understand the concept that's being talked about.
This isn't the only advantage of Verified Crypto Traders we took into account, however. With the quick rise of automated trading bots within the cryptocurrency ecosystem, we recognize that the development and implementation of these bots are essential to any Telegram crypto group that is aiming to have a long-lasting effect on the crypto world as a whole. And we are happy to say that Verified Crypto Traders has one of the best trading bots among all other crypto Telegram groups. The bot monitors prices on multiple crypto projects and helps you pick out the best time to buy or sell crypto in the near future.
Verified Crypto Traders' VIP channels are also a factor since they make it more available to find trades that are more advantageous to you at quick notice. The channels are divided up into short-term and mid-term trade channels, making it easy to find offers that you would otherwise miss.
And as a last note, their development team is global, bringing great minds from all around the world to make sure their services are optimized and the user interface readily available for use.
Whale Alert
In the crypto market, "whales" are individuals with a large sum of money ready to spend it, and they are monitored by crypto Telegram groups. This free crypto signal's main concern is how and when these whales are spending money on cryptocurrency.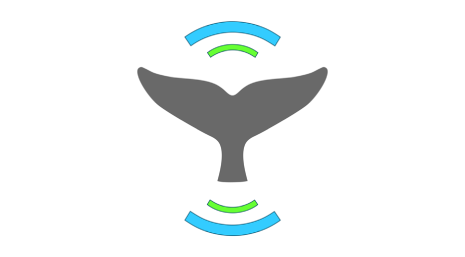 Whale Alert discerns whether or not a whale is about to spend money by monitoring the transactions between a whale wallet and a crypto exchange. Whales have the ability to change the crypto market greatly with one big move, which makes monitoring their movements crucial to a crypto trader's success. With the help of this service, crypto salesmen can sell or buy crypto at a more opportune time.
CryptoSignals.org
Crypto Signals is a free crypto signals Telegram group that focuses on BTC, ADA, DOT, LINK, ETH, and XRP trade assets. Crypto Signals offers users access to three signals per week for completely free, but if that's not enough for you, you can pay a small fee to gain access to three signals per day. Each signal within the VIP group has a success rate of over 80%.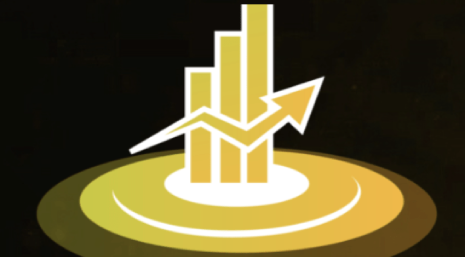 Moreover, Crypto Signals has another advantageous feature that can be used by any Telegram user: specialized Artificial Intelligence that uses machine learning to successfully pick out the best news and market data possible. At first glance, this seems like an ordinary Telegram bot, but in reality, added machine learning makes it one of the best on the market currently. With this additional feature, the AI is guaranteed to last longer than any simple bot imaginable. This technology will realize the needs and predict the wants of any current and future users.
And another reason why you should check out Crypto Signals is that it doesn't focus solely on trading but also teaches its subscribers. Their instructional material is vast and easily understandable to anyone regardless of their finesse in the subject that's being talked about.
On top of that, Crypto Signals offers a 30-day money-back guarantee, so you can freely try out the service and return the money you've spent on it if you find it unsatisfactory.
The presence of all these features reassures us of the quality of service that Crypto Signals provides, and we're very happy that we got the chance to share this service with our readers.
Altchica
Altchica is a crypto signals Telegram channel that will appeal to a cryptocurrency trader once they've acclimated themselves to the crypto market a bit better since it offers more in-depth and precise data, which a beginner in the field might get overwhelmed by.
Although, there is a VIP sub-channel that is aimed toward newer traders. The VIP channel dissects and disassembles the information contained within the free crypto signals in Telegram channels putting the data available to all users into a more understandable language to an average Telegram user.
AltSignals
AltSignals is another option if you're interested in auto trading within the crypto space. This channel is one of the most prevalent channels among other cryptocurrency Telegram channels groups boasting over 50000 members and a retention rate of over 75%.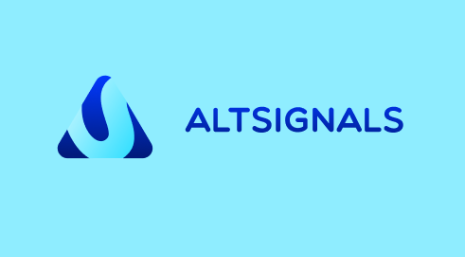 AltSignals offers trade ideas on many trade assets that are provided with the use of their "Binance Futures" system. Moreover, their website has a "Results" section which acts as a transparent and easily available way to see info on how successful the service truly is.
DeFi Million
DeFi projects are one of a dozen, and it's not easy to discern which one of them is worth our attention. With DeFi Million, you won't have to do it by yourself.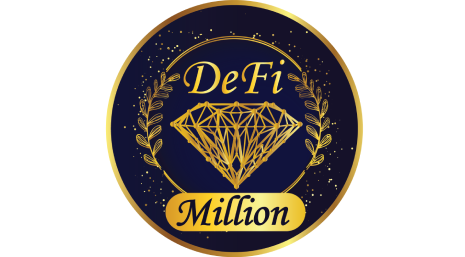 DeFi Million is a free crypto trading signals Telegram group that focuses on the DeFi space, specifically making sure that when you want to dip your toes into that area of the crypto world, you will be able to find information that has been carefully but vigorously curated for your viewing.
The development team behind the project were among the first crypto traders to enforce the "pump and dump" method, which is another way to say that they buy specific crypto in bulk, spiking its price. This method not only brings a lot of money to the company but benefits its users greatly as well.
With more than 200 thousand subscribers, their moderating team works tirelessly to ensure that you are seeing the best DeFi content they can provide.
DeCenter
This Telegram community is dedicated solely to teaching its users economic principles within the cryptocurrency world regardless of the users' competence in the subject at hand.
Moreover, DeCenter offers a newsletter covering industry news every morning. Subscribers also gain unlimited access to articles and additional educational material for the users that want to sink their teeth into a subject deeper or even learn at their own pace.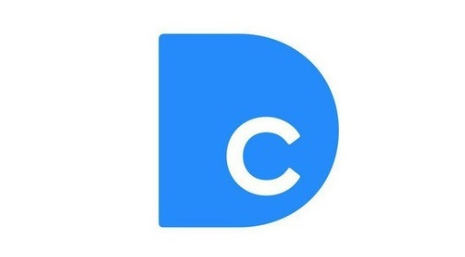 This isn't all. DeCenter also provides its followers with a number of crypto-related sub-channels to help bolster the community and allow its users to express themselves within the crypto world.
Conclusion
A steady rise in Telegram's popularity, be it among regular users or cryptocurrency enthusiasts, has shown us how important privacy is in any sort of dealings and is even more vital in the crypto spaces.
Crypto Telegram groups are becoming more and more prevalent with each passing day, and AI is getting more and more advanced to make the process of crypto trading easier and easier every day. Don't forget to check out our two top picks among Telegram groups and Telegram channels.
Hopefully, we've made it clear to all readers how easily and effectively the crypto world made its home on crypto Telegram channels, and we believe we've presented you with the best advice we can give to help you acclimate yourself to the new era of crypto trading.
We've taught you how crucial it is to know about all the best crypto trading signals and how to navigate them; what systems and features you can use to make your crypto dream come true. We aspire to increase awareness about how vast the crypto space on Telegram is to make sure that each and every one of our readers are already adapted and ready for the changes to come.
And in the spirit of this, we at ICODA are always here to help other companies and businesses.