The phenomenon of non-fungible tokens quickly took over the world and became a popular form of income in the 21st century. An Elon Musk track about NFT technology, Nyan Cat, an animated flying cat with a body made of pop tarts, cookies, memes, and many other types of digital art. NFT art brings hundreds of thousands of dollars to its owners. In February 2022, the earnings from the NFTs sales rose to $340 million.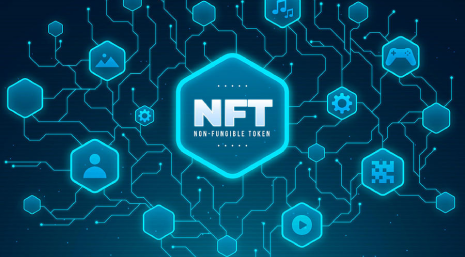 Vivid examples of successful sales of non-fungible tokens were the NFT of the singer Grimes. Her NFT sales brought her $6 million in 20 minutes. The NFT work of Mike Winkelman's "Everydays: the First 5000 Days" brought in $69 million during the auction. Other vivid examples were Tom Brady with his autograph to sell NFTs based on the ESPN+ series 'Man in the Arena: Tom Brady. You can also buy NFT autographs by Simone Biles, Tony Hawk, and other celebrities using a popular marketplace.
Crypto Barista Discord Flyfish Club, The Flyfish club is a good example of a business community in a crypto world organized by Gary Vaynerchuk. This is the world's first NFT member's only private NFT club where you can learn more about NFT cryptocurrency, record labels, vee friends, find like-minded individuals and earn digital assets.
It is more convenient for users to collect content. Artists and authors of NFTs and users of a decentralized autonomous organization have received profitable and easy ways to earn money and the opportunity to protect copyrights in the NFT space.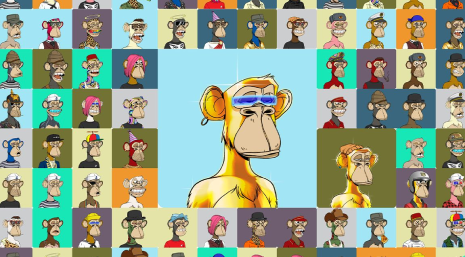 Any artist can easily create NFT projects, realize business ideas, enter the NFT marketplace, and sell a video, stills from a series, digital paintings, memes, or GIFs. The NFT ideas and areas in which tokens are used are increasing every day, and blockchain users do not stop in their desire to earn digital assets by creating NFT art.
What are NFT ideas really profitable and the best? How to earn with NFT business ideas? What are the best fungible tokens or non-fungible tokens? How to get early access to popular games and NFT real estate, NBA top shot, one dollar bill sales, and more. To get the correct answer, let's first look at what NFT is and how it works.
What Is NFT?
NFTs stand for non-fungible tokens. Such tokens give exclusive ownership of various digital objects. NFT tokens are a password-protected link to game items, texts, video and audio recordings, social media, digital artwork, images, works of art, financial instruments, etc.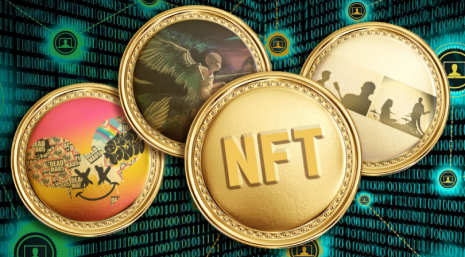 Do not mistake NFT digital assets and cryptocurrency. Unlike cryptocurrencies, a non-fungible token is unique. The cost of one token will be different from the cost of another. But bitcoin in the wallet of different owners will be the same. NFT token is a unique concept. NFTs cannot be copied and exist in a single copy. Each such piece contains identifying information that is stored on a smart contract and secured in a block of the blockchain network.
NFT technology is part of the blockchain. This is part of the system that stores information about all transactions within the chain in blocks. Each NFT is fixed in the chain of such blocks, and it is impossible to get it out of such a system without destroying the entire chain of blocks.
How Do Non-fungible Tokens Work?
The technology works on the blockchain like Bitcoin and other cryptocurrencies. Explore Youtube to buy the type of digital art. The user makes a transaction, after which a new block is created in the chain. Each new block is a new transaction. The new block is in a chain with the remaining blocks to pass information about the operation to them.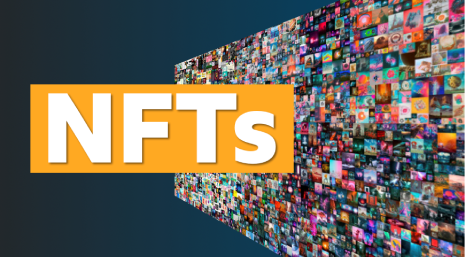 After that, the authenticity of the new block is checked, and if there are no violations, it is added to the general chain. From this moment, the transaction is considered completed, and the user receives his file, which contains all the information about the NFT.
Each new NFT purchase transaction appears at the end of the chain and thus creates an analog of the ledger. The only difference is that it does not store the information on paper. They store it on blockchain servers and miners` computers. The miners` task is to add information about the transaction to the blockchain network.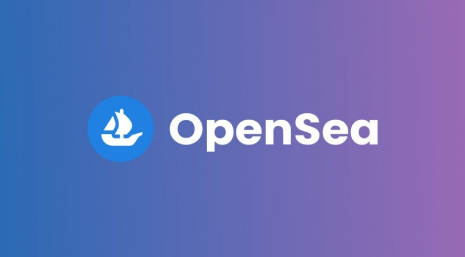 Any artist who wants to attach a token to their work can use the OpenSea or Rarible platforms. It is noteworthy that OpenSea creates NFT tokens only when you have a buyer. In this case, the creator does not need to pay a fee to the Ethereum blockchain. The Rarible platform creates tokens immediately after uploading the work of art to the service and takes a fee from the creator.
Who Needs NFTs: Business Ideas for Token Entrepreneurs
Initially, the idea of ​​​​creating and the NFT represent was to open the way for digital content creators to earn money from art lovers, gamblers, and collectors. But over time, the purpose of the tokens became the monetization of popularity.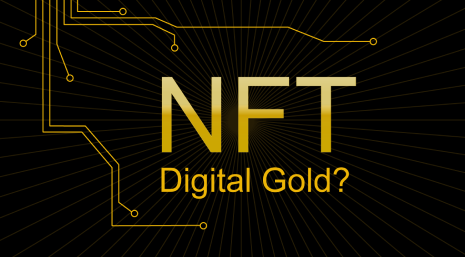 The technology is used to transfer unique items from the real world to the blockchain form. At the moment, such methods of earning on technology as auction houses, NFT Airdrops, play to earn, creating marketplaces, courses, blogs, and more are widely used and growing. Let's have a look at each method, its growth, and its effectiveness.
Auction Sales of Works of Art
To make money on NFT, it is unnecessary to create something new. For example, South Carolina artist Mike Winkelman, a.k.a Beeple, auctioned off a huge collage of 5,000 digital images he painted every day for 13 years.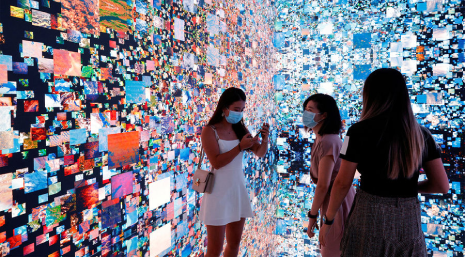 The sale of digital art at the famous auction house Christie's brought the artist $69 million generated income.
Play-To-Earn NFT Games
If you are interested in gaming and have dreams to create your own, watch this. Gaming is one of the best NFT business ideas. Such business projects are developed using smart contracts and provide an opportunity to earn valuable assets in the NFT space.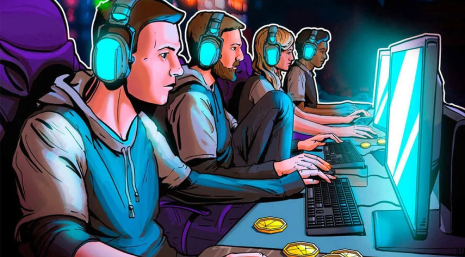 By completing certain tasks in web games, users receive rewards in tokens, which can be sold on crypto exchanges. You can also get collectible NFTs in the app and benefit from the sell forefront. Genres of play-to-earn games include action-adventure, strategy, online multiplayer arenas, and many more.
NFT Community
Virtually every collection of non-fungible tokens has a rapidly growing community with a news blog, marketing strategy, infrastructure, concept, website, and unlimited access. By developing this amazing business opportunity, you can manage the distribution of the token, monetize the community and earn on the token presale.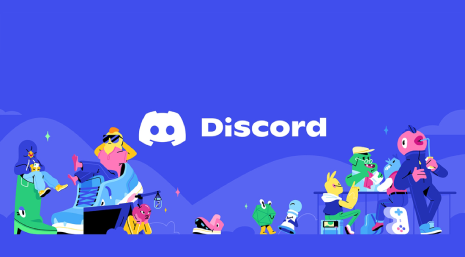 To create and establish a community, entrepreneurs need an NFT collection, a laptop, and Discord. Income from the monetization of the non-fungible token community on Discord can start from $5,000 per month.
NFT Airdrops
The essence of the method is that NFTs are distributed free for the fulfillment of certain conditions. We represent several types of tokens distribution.
NFT holder airdrop is among other NFT ideas. This is a token giveaway for NFT holders and founders. To attract more users and investors, a method such as the distribution of NFTs is being represented. The condition of the distribution is to be the holder of the tokens of this project. For example, the popular Bored Ape Yacht Club always organizes a giveaway for its holders. The Bored Ape Yacht Club proposes the ownership of 10,000 algorithmically generated avatars.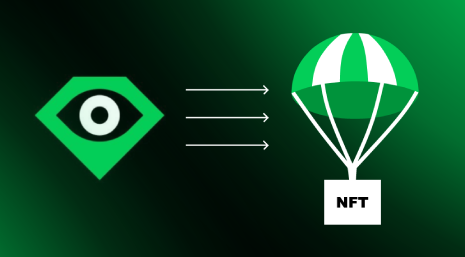 A similar Bored Apes project has come up with a free serum for its holders. If you give it to a monkey, it will turn into a unique mutant. On the market, you could find an offer of 269 ETH in exchange for the serum that the owner of the tokens of this project received.
NFT platform airdrop. Distribution from marketplaces. Developers are constantly preparing gifts for early users of marketplaces that you can find on Google and other social media services. Even if you don't buy, create or sell anything. NFT platforms like Rarible, OpenSea, and SuperRare are giving away tokens. Increasingly, new platforms appear where you can participate in such distributions.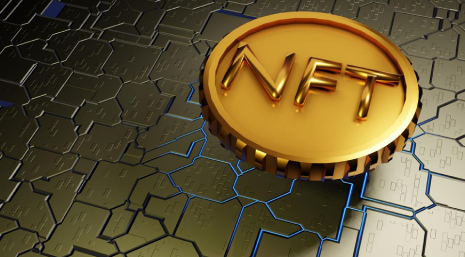 Distribution of tokens for everyone. NFT projects use this method in the early stages to attract more users and investors to their projects. Most often, developers offer a subscription to the project's Discord or Twitter, repost news about the project, and so on.
In return, users receive NFT tokens, which can later be sold on the trading platform for several times more. For example, in 2017, the developers of The CryptoPunks gave away 5,000 NFT copies in exchange for minting. Now, the cheapest NFT from this collection is being sold for $100,000.
Creating Your Own NFT Token
Many members of the crypto community think over time about creating their NFT projects. But this way of earning is suitable for experienced holders of crypto assets. Beginners are unlikely could implement the idea. Indeed, on the sites, you can find millions of works that have not found a response from investors.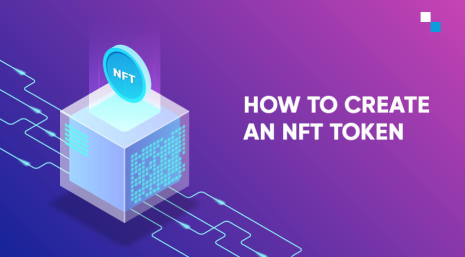 Despite this, you should know that this way of earning is available to everyone. Having an interesting idea and a team of professionals, it is quite possible to make money on the NFT token creation.
NFT Trading on Marketplaces
The method is simple – buy low, sell high. Choose promising NGT projects, sell them on popular NFT marketplaces, and get the long-awaited x.
Online NFT Courses
This NFT business idea is perfect for people who are not token developers and artists. The world of tokens is a relatively new phenomenon. There are few proven sites that provide comprehensive information to beginners about NFT tokens. Share world's knowledge with those who know very little about NFT projects.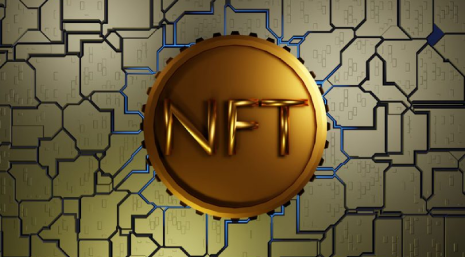 Creating and distributing an NFT online course is simple and solid. There are platforms to create the course, distribute it and get money from sales. Such entrepreneurship can generate income from $350 to $3,000,000 per month.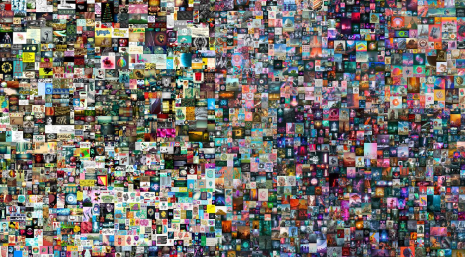 Become an NFT Artist
There are hundreds of examples of successfully monetizing NFT paintings. On average, this type of art brings the first interest after 250 days. Artists of almost all disciplines could find a new working audience. The unbelievable NFT built a breakthrough in the art trade. Even those who have never encountered buying and selling them now widely present their work in this direction.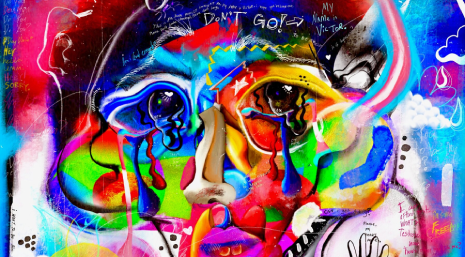 Transaction transparency attracts token holders. Thanks to smart contracts' technology, all the actions are public and secure.
Another advantage of such earnings is future profits. It means that creators get a percentage of future resales of their world's NFT masterpieces and music records.
Staking
This is a way to make passive income. Holders of NFT tokens pledge them, ensuring the efficiency of the blockchain. For this, investors are rewarded.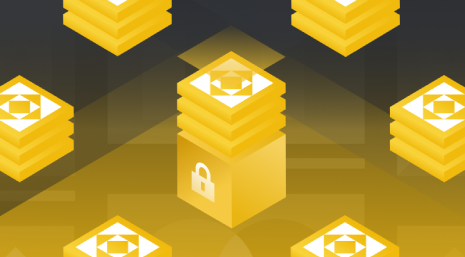 This is passive income on NFT. There are specific sites and platforms for staking tokens, such as Cargo Staking and WhenStaking. Subscribe to them and observe popular events to buy and resell.
Influencer Marketing Business 
Depending on your interest and goal, you can use this idea. This kind needs zero investment and can show results quickly. Influencers are the popular way to get information out to the world about NFT collections and their sales. Lots of celebrities have bought and promoted NFTs already.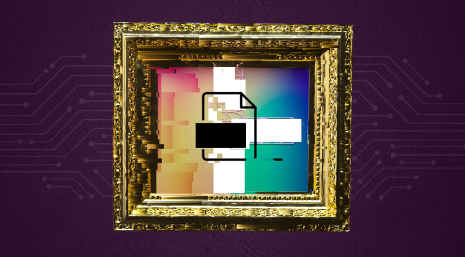 There is no need to collaborate with superstars to market business. Inspired people with 50K followers could do the influencer marketing business better than those who have millions. The average income starts from $2,000 per month.
NFT Risks
Do not be surprised that using NFT does not exclude the possibility and the fear of loss is vivid. There is a loss of invested capital, fraud, and other risks. Here we write some of the most common risks.
Capital Loss
Many NFTs are expensive. No one can guarantee investors that in the future, they will sell their tokens for more. It is possible to succeed in this niche. To do this, you need to study a lot of information. The cost of an NFT can fluctuate greatly within minutes. The probability of losing money is the same as that you will take the opportunity and sell the token at a good price.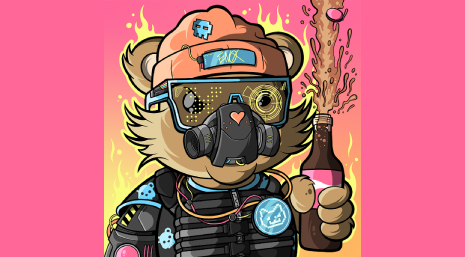 Studying such material will help build the right strategy for buying and selling NFTs.
NFT Depreciation
NFTs are collectibles. They can be rare and expensive at some point in time. But this does not give any guarantee that they will increase in value and retain their value. But, as with any collectible item, you can't predict the value of NFTs in the future with a 100% guarantee.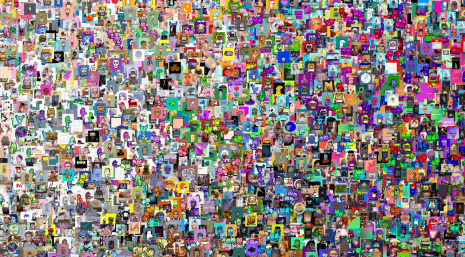 Do not forget that new NFTs appear regularly. They can be better, more interesting, and bring in a lot more profit than those that were released a couple of years ago.
This is the reason why the value of any NFT can fall within a few hours. Don't invest all your savings in NFTs. Of course, you can earn a lot of money, but there is always a risk of losing everything in a couple of seconds.
Fraudsters in the NFT Sector
Unfortunately, as soon as a new drawing is released, scammers appear who want to make money on it. They can mislead people and force them to spend money on non-existent tokens.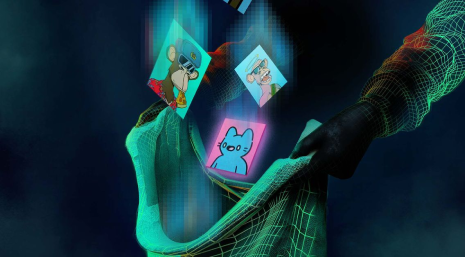 Fraud methods include artificially inflated NFT prices, fake marketplaces, fake NFT games, and NFT spam. Some scammers advertise projects to get the banking and personal data of users and then steal money.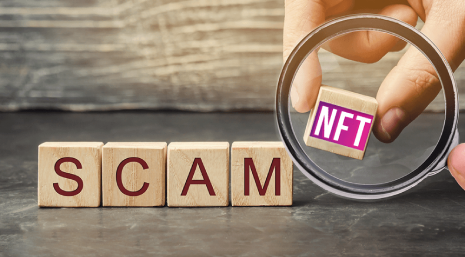 To avoid these risks, you need to learn more about the development team and the project. Remember that scammers are constantly coming up with new ways to scam you.
Difficulties With Cashing Out
Tokens have varying levels of liquidity and are more difficult to trade. To sell a token, you need to find a buyer. It's easier if NFT is at its peak. It's harder if it's a new or forgotten one.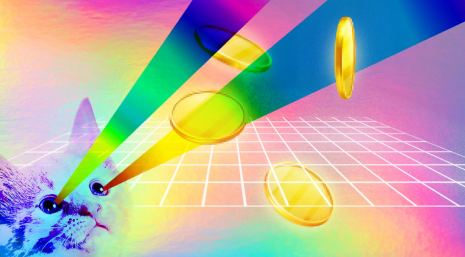 Another problem is that not all marketplaces support some of their types. If the deal fails, you will have to wait for the right moment to exchange your tokens for more liquid assets.
Difficulty With Finding an NFT Developers Team
Anyone can implement a project to create tokens. This requires a team of specialists, a good idea, and a desire to make money. But often, beginners do not know who to contact in order for the implementation of the idea to be successful.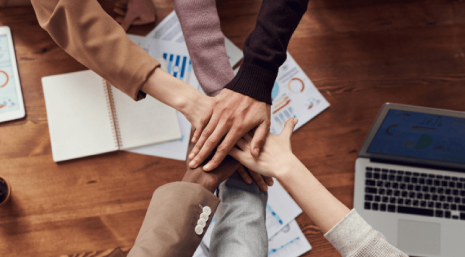 ICODA is a full-service digital crypto marketing agency that successfully attracts paying customers, creates software that makes a profit, and implements a data-driven approach to creating NFT products and services around the world.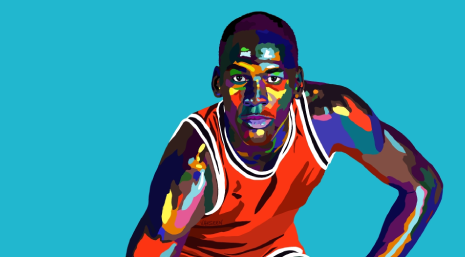 One aspect they can help with is NFT Promotion. They pay attention to the goals and peculiarities of your token and create marketing strategies. By setting up disruptive GameFi, NFT art, and NFT marketplace techniques, they can help your project to achieve success. 
Benefits You Get With ICODA
The ability to create, exchange and sell various digital works of art and other things attract investors all over the world. The NFT market surged and brought billions of dollars. It is the right moment to join this trend and get benefits from the cooperation with ICODA. They are:
Paid advertising;

Collaboration with influencers and bloggers;

Video & content creation;

SMM strategy development;

Listing NFTs on the most popular platforms;

PR activities.
Take some time to find a good team, and then your NFT project will bring you hundreds of thousands of dollars in earnings.
Successful NFT Ideas: Good Examples of How to Become a Part of the NFT World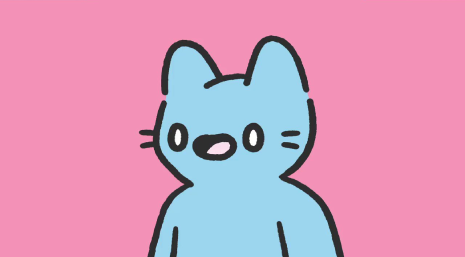 Cool Cats
Cool Cats is an NFT business with an impressive and stable base and a rapidly growing Discord community. The Cool Cat owner can create banners, view the token collection on the website, and do whatever he wants with the Cool Cat image in the digital world.
It is also possible to pay an artist to create a new piece of art using blockchain technology and featuring your cat, a new t-shirt, or anything else if you have the Cool Cat NFT.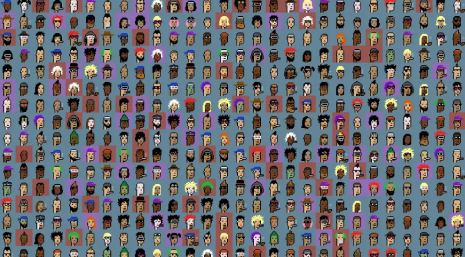 CryptoPunks
CryptoPunks have randomly generated NFTs with the algorithm. In 2017, Larva Labs created NFTs and gave away 10,000 tokens to investors with ETH wallets.
CryptoPunks took off on the secondary market. The potential value skyrocketed and brought over $1 billion. The cheapest piece costs over $100,000.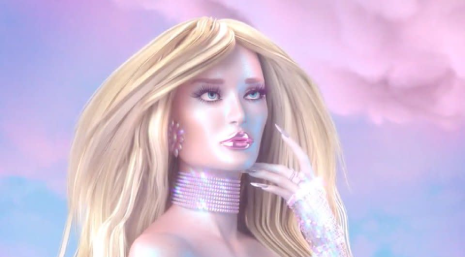 Paris Hilton's Planet Paris
Paris Hilton always pays attention to NFTs. She started discussing them on The Tonight Show with Jimmy Fallon.
The last step was the creation of her own NFT series "Planet Paris". This impressive combination of short videos brings her over $1 million of income after-sales.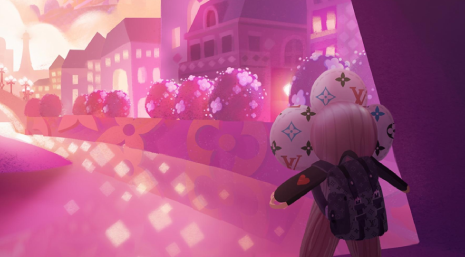 Louis Vuitton Video Game
Entering this brand into the NFT world was natural but unique and weird. Their Louis video game suggests players register the game and complete challenges while finding a portion of hidden NFTs.