Cosmos is one of the leaders of the entire blockchain market when it comes to technical sophistication and capabilities and is well-known as the "blockchain of blockchains" due to its emphasis on providing interoperability for other networks.
The use of the Cosmos blockchain can be a marketing boon by itself, but it is not enough to ensure success. A long-term and comprehensive PR strategy where all elements support each other is simply a necessity. So let's take a closer look at the problem.
Promotional strategy can be roughly divided into two major parts: attracting and retaining the general audience and B2B marketing. While they are still connected, they require vastly different approaches.
The Most Effective Methods to Attract Users
A large and active user community is the of any crypto project – without it, success is impossible. So no method of attracting new users and retaining their interest should be neglected.
Paid Traffic – A Cost-Efficient Solution
Targeted contextual advertising is a very cost-efficient source of traffic for any project. However, it must be targeted very precisely, so you should understand very well who your target audience is and where your product will be the most demanded.
The main sources of paid traffic are Google ads, Twitter, Reddit, Facebook, Instagram, and Yandex Direct. However, depending on your project's specifics, other sources may play a major role. For example, Apple Search Ads and in-app ads are extremely effective for cryptocurrency mobile applications, such as wallets.
Blockchain Media – A Great Source of New Users
Mainstream media rarely cooperate with crypto projects and, frankly, can boast of great conversion rates – after all, the majority of their audience isn't interested in crypto at all. On specialized crypto media portals, on the contrary, you can be pretty sure that virtually all visitors do have some interest in blockchain and crypto.
Here are some examples of crypto media websites that are worth paying attention to:
Podcasts – not for the faint of heart
Podcasts have immense influence in the crypto community and can boost any blockchain startup's brand awareness in no time. However, it can be tricky to present your project in good light on a podcast. Be ready for difficult questions and all aspects of your project being scrutinized. So don't come unprepared.
Here you can take a look at a few examples of great Cosmos-themed podcasts:
SMM – The Core of Crypto Marketing
The blockchain industry is, perhaps, the most dependent on social media marketing out of all industries in the world. Handling social media and communication with the audience can easily make or break any crypto company. Thus, it is paramount to have a talented professional Community manager and social media team that can answer any users' questions, understand the community and its needs and establish a positive image of the project. Basically, social media interactions are the main tool in your arsenal to convince the audience that your project is of actual value to them,
The key social media platforms for any Cosmos-based project:
Twitter
Telegram
Facebook
Reddit
Discord
Instagram
Medium
Influencers and Ambassadors
Opinion leaders have a huge weight in the crypto market. Even the exchange rate of major assets from the top 10 cryptocurrencies on the market can change by dozens of percent due to a couple of Twitter posts. So collaborations with influencers and bloggers are a necessary part of an effective PR strategy.
Moreover, it would be a wise strategy not to stop short-term collaboration but to employ a major influencer as a brand ambassador. Just make sure that the influencer's audience and your target audience actually overlap.
Airdrops – Bribe Your Audience
Everybody loves getting free things. That's basically the core idea behind airdrops and giveaways. However, the benefit of airdrops is not limited to new users learning of your project due to free tokens. It also stimulates market activity since holders will naturally sell or use their free tokens.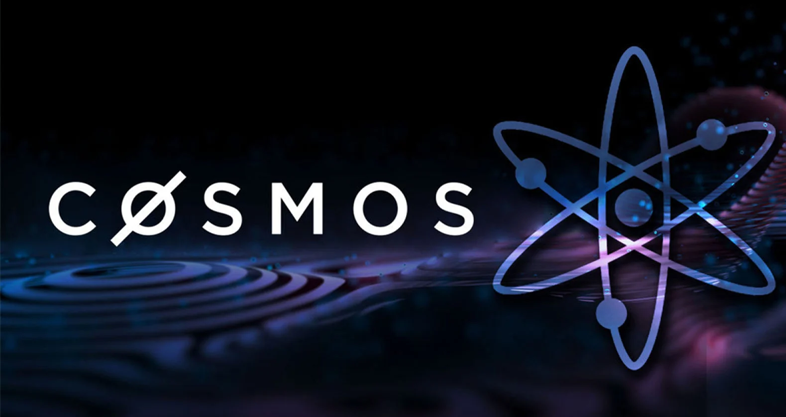 B2B Marketing
Establishing mutually beneficial partnerships is the norm in the crypto market. Partnering with other projects allows you to add new value to your platform with minimum expense and also to attract new audiences from your partners.
Naturally, you can't establish a partnership en masse – every pitch should be individually crafted specifically to meet your potential partner's needs.
Launchpads – "Incubators" for Crypto Projects
Launchpads allow pitching startups at the very early stages of development to curated pools of investors that are already interested in a certain market niche. It makes it much easier to receive funding during the crucial starting weeks and months of a project's lifecycle.
The largest launchpads for Cosmos projects are:
But actually, getting on a launchpad can be rather tricky since the requirements for startups can be rather strict. And then you have to make a successful pitch as well.
Can Somebody Take Care of the Project's Marketing?
You can completely outsource the promotion of your project (or some parts of it) to ICODA. Our agency provides turnkey solutions in the field of crypto marketing that can take care of everything – from marketing research and content creation to negotiations with influencers and launchpad pitching. Contact us and receive help from a team of professionals.