Crypto is conquering the world: cryptocurrency and blockchain-based startups have exploded in their visibility and are all the rage.
Inspired by Internet memes and current events and promoted by influencers, meme coins have shot to prominence too.
Influencers have always featured prominently in cryptocurrency culture, but never more so than recently. When Elon Musk proclaimed himself as "The Dogefather," it sparked a wave of imitators, promoted by influencers on Youtube, Twitter, and TikTok.
Some call investing in meme coins insanity. Others think of it as a cheap bet with the potential to have huge profits. Whoever's right, interest in meme coins or tokens has skyrocketed in recent months.
If the excitement of playing armchair observer or amateur investor isn't enough for you, you might be wondering if it's possible to jump in on the action by launching and promoting your meme coin. The short answer is yes, but there are quite a few different things to consider, especially in making it popular. It will be great if you keep in mind these options.
What Is It?
Typically, a meme coin has no inherent value and often no utility. As the name implies, these cryptocurrencies are often—but not exclusively—themed around Internet memes: jokes and memes shared on social media.
Among them are:
Dogecoin
SafeMoon
ElonGate
Pitbull
Hoge
Ultrasafe
In short, these meme coins are a form of digital assets other than Bitcoin. They share specific characteristics with Bitcoin but can use different consensus mechanisms or include smart contracts.
Why Are They so Popular?
We should mention two words only: public influence. Traders as well as popular investors not only influence visibility but also have a significant influence on the price fluctuations. Let's pay close attention to DOGE.
As you already know, Dogecoin started as a joke to show how people blindly invested in cryptocurrencies without fully understanding them. Not so long ago, Elon Musk was on Saturday Night Live, where he noticed that Dogecoin was a "hustle," and the coin crashed with a 30% loss.
But, along the way, the joke backfired, and this meme coin soared against many people's expectations when Elon tweeted that he was working with the DOGE team to improve its system transaction efficiency. From trading at a fraction of a dollar, Dogecoin has grown to become one of the most valuable digital assets. If we check out CoinMarketCap, you can see that it is in the top-10 list of digital assets, and it is pretty impressive.
Plus, we can pay close attention to the Dallas Mavericks owner Mark Cuban. Cuban's words bring us to another reason the crypto sphere is talking about meme coins like Dogecoin: involving celebrities in making this coin popular. The most high-profile fan of DOGE is the co-founder of SpaceX and Tesla Elon Musk. But others, like Snoop Dogg, Mia Khalifa, and Gene Simmons, joined this "DOGE club" too.
How to Promote It?
So, it's time to check out the way it is possible to make the coin popular. While you are busy developing your new currency, think parallelly about its marketing strategy to make it more popular than one of the competitors! An excellent online marketing campaign with clear and open communication can do wonders and help differentiate your meme coin in the jungle of thousands of digital assets.
You would have to find several vital steps to motivate the use of your meme coin. Whether your digital asset is attractive enough, you will need a powerful promotion tactic.
And digital advertising is a great tool today. It will help you considerably in finding investors for your meme coin.
We have collected the most helpful ways to make your meme coin popular in the crypto community.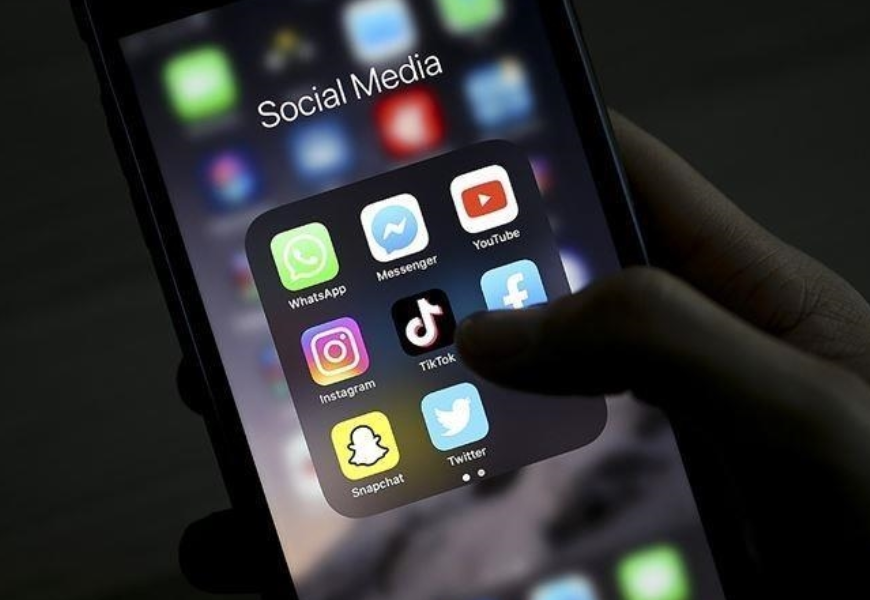 Social Media Activities
Since cryptocurrency has been categorized as a new technology, firms use disruptive strategies to stand out from the crowd. They have to adopt less formal methods of communicating with clients, seeking more simple and more authentic means of engagement. So, it is an excellent way to use a media platform to promote your meme coin online.
Check out the most prominent websites that you should consider in your strategy.
Youtube
Unlike other platforms that are usually restricted by time (for example, TikTok and Instagram), YouTube supports long-form content. This provides space for influencers to deep dive into topics like price predictions, analysis and to give detailed reviews on cryptocurrencies.
According to AspireIQ, YouTube videos have a much higher engagement rate than Instagram or Tik Tok influencer content.

All we can say is that YouTube is a massive hub of content related to cryptocurrencies and blockchain projects. It is crammed with a growing number of channels discussing digital assets. Leaders have created deeply engaged and loyal communities based on their YouTube channels.
These influencers can affect serious change in the cryptocurrency market. When a prominent crypto-YouTuber voices a strong opinion on a digital asset, it can prompt followers to action. Any investor within the blockchain space should absorb as much information and culture from YouTube as possible.
Because the cryptocurrency segment expands each day, there will most likely be many more YouTube crypto channels to pick from in the immediate future. Therefore, it gets incredibly vital to add this media channel to your marketing strategy to make your meme coin popular.
Twitter
Whether you are new to the world of digital assets or a professional, Twitter is one of the best ways to stay tuned. That is why it is highly recommended for meme coins to establish brand awareness there.
It is an excellent social media platform for coverage of the cryptocurrency market. Twitter has the potential to make your project popular compared to other crypto channels such as Telegram, Medium, or Facebook. Twitter is, in fact, one of the biggest social media platforms that are being utilized in promoting the mass adoption of cryptocurrencies, crypto-related projects, and other blockchain startups.
Twitter is actually where the most influential people in crypto space can be found. It is an excellent way to make announcements about your coin, promote its bounty campaigns, and spread news and updates. Twitter has a large number of users, so it also drives traffic to other crypto community channels. Its virality is a unique tool that makes it an effective marketing platform.
Use TikTok to Win the Hearts of Gen Z Consumers
When it comes to Gen Z-dominated social media platforms, TikTok generates all the buzz. It is a great channel to reach the next generation of investors and show them your meme coin.
This group is super online. Instead of traditional investments, Gen Z and millennial investors are bullish on digital assets.
According to the CNBC survey, nearly half of millennial millionaires have at least 25% of their wealth in cryptocurrencies. This includes popular cryptocurrencies like BTC or ETH, as well as meme coins and NFTs.
TikTok and crypto is an unlikely combination, given the young generation encouraging peers to invest in meme coins. While they're not yet crypto experts, TikTok users have mastered the art of social influence and virality. Market manipulation that influences the prices of meme coins is just another demonstration of the far-reaching influence of the TikTok crypto community.
PR Activities
Cryptocurrencies promise to change the world as we know it. However, in order to do that, crypto startups, like all other startups, need a solid PR strategy to be heard and make a name for themselves.
With cryptocurrency and blockchain-related advertisements facing prohibitions on many platforms like Google, it is needed to look to crypto-friendly websites like Reddit and Steemit to get your message out there. In addition, it is important to rely on using different types of content like guest post articles to generate backlinks and build a reputation. Submitting PR articles to crypto communities gives a company a higher chance to broaden its reach.
However, with more than 10000 cryptocurrencies in the market these days, gaining media attention is the very thing that can make or break your blockchain company. While the industry is still young and needs to be globally regulated and adapted, you should create and integrate a PR strategy as soon as possible. And here are several solutions to keep in mind.
Smart Contract Audit
Smart contract security auditing is a thorough analysis of blockchain applications' smart contracts in order to correct design issues, errors in the code, or security vulnerabilities. It is a security check done by professionals. This process boosts the confidence of investors and traders. They prefer to put money into tokens and coins which have zero vulnerabilities, along these lines, expanding the trust inside the crypto network guaranteeing the security of your meme coin.
A professional audit by a leading security auditing company like ICODA will typically involve the following steps:
Collect its specification
Run tests and automated symbolic execution tools
Full analysis of the code
Provide a detailed analytics report
Listing Your Meme Coin
If you recently launched a meme coin and are looking for a reputable platform to promote it, then we are here to aid you in growing your virtual currency to the spotlight.
You need to get your asset listed on exchanges and the most reputable platforms like CoinMarketCap and Coingecko. This can be a complex, time-consuming, and often tricky process if you don't have the connections and technical know-how.
Every exchange has different criteria. Thus, it's necessary to understand which exchanges are worth considering for your token at this point in your project's timeline. If you are not listed on an exchange yet, the first best step is to look for platforms that have a track record of listing new tokens that are similar to yours.
Getting the coin listed on different platforms seems a complex process, but the ICODA team is always here to help you.
Airdrop
Another well-known PR tactic is airdrop. We all love receiving something for free, and that doesn't change regardless of the historical value of the airdropped token. Sending a broad set of consumers a small number of tokens is a cost-effective and streamlined way to draw attention to your asset.
The airdrop tends to draw in speculators during boom times, but it could bring you, long-term investors and bargain hunters. The humble airdrop is a reliable marketing engine you must integrate into your promotion strategy.
Airdrops are, therefore, commonly used by new projects. A crypto airdrop is usually a marketing tactic that uses the free distribution of new digital assets to drive awareness and build a loyal community easily, as well as help to put an early value to a token as recipients may begin to trade their airdropped coins.
It allows investors to diversify their portfolio, spread awareness of the airdropped token and earn an effective dividend (of their previous holdings). Most campaigns run with mechanics such as receiving coins in exchange for simple tasks like sharing news, referring friends, or downloading an app. Your customers will generate useful content in multiple languages. So, it will help you to expand the list of your consumers, increase your social media engagement and reputation all around the world.
Co-Branding Partnerships
Famous companies garner attention regardless of market conditions. Any tangible partnership between big companies and a startup is newsworthy and tends to overshadow the dominant mood of the crypto sphere.
It will bring credibility to your project and inspire more users to adopt your meme coin. There's no doubt news of a new partnership will help you gain publicity, but even a regular update on an existing partnership with an authoritative organization or investor (following Musk's example) can generate positive buzz and mainstream awareness for your asset.
Nearly the entire crypto industry is on a long-term journey to redefine the global economy and decentralize the financial world.
We hope that this article could help your project weather any storm or stand out when the market is overcrowded. Utilizing these pr and marketing technologies could help cement your team's network.
Coming up with a new product or service is a lot of work, which unfortunately does not stop once it's ready. Launching and promoting it is the other half of the equation. It requires knowledge, dedication, and keeping up-to-date with the latest cryptocurrency trends. You could be offering the best coin around, but if you don't promote it properly, you're likely to miss out on opportunities or even end up losing money down the line.
So, the ICODA team is always here for you. We helped to make and boost a wide range of crypto-related companies, and your project could be the next.