Near Protocol is a blockchain specifically tailored for creating and hosting decentralized applications. Naturally, there are plenty of other projects based on this blockchain. However, for dApps, it works the best. So here is the question: how does one promote a Near Protocol startup?
Effective promotional campaign pursues two main goals:
Attract new users and increase brand recognition
Retain the audience's interest
Let's talk about what tools should be used to achieve these goals.
How to Increase Brand Awareness
If the public doesn't know about your project, people won't use it. So the primary objective, especially for a new project, is to make sure that as much of your target audience as possible knows that you exist.
Never Neglect Paid Traffic
Paid traffic is the primary tool for any business when it comes to attracting new users. The reason is very simple – a correctly targeted advertising campaign is extremely cost-efficient per target action (such as new user registration).
The main sources of paid traffic are:
Google ads
Yandex Direct
Facebook
Instagram
Twitter
Reddit
Also, for mobile application promotion, Apple Search Ads and in-app ads are extremely effective and worth focusing on.
Make Sure the Media Talk About Your Brand
If mass media specialized in blockchain and crypto positively cover your project – you can expect a large influx of new users in your community. Not only do blockchain media have great reach, but their audience is also already interested in crypto.
Some examples of good blockchain media covering topics related to Near Protocol:
Podcasts also can be folded into one group with mass media due to their great reach. So if you are ready for an open dialog with people who know a thing or two about crypto – podcasts are great for increasing brand awareness.
Here are a few examples:
Don't Forget About Collaborations
The main strength of the crypto community is the ability to work together. Collaborations and partnerships with other projects are great both in terms of providing even more value to your users and gaining new audience members. The thing is that your partner's users are likely to check out your project if they hear of it from a company they already trust.
In addition, opinion leaders have a huge influence on the crypto community. So it is worth it to be on their good side. The ideal situation is to employ a major influencer as your brand ambassador, so they would use their connections and influence to promote your project.
Everybody Loves Free Stuff
Airdrops and giveaways are also valuable tools for attracting new users. By giving away a small amount of your project's tokens, you can get great results. People that get free tokens naturally become interested in your startup, and lots of other users will hear about it.
In addition, airdrops stimulate market activity around your token, which is great for retaining the audience's interest as well.
How to Attract Investors?
Any new project needs funding and investors, and the sooner – the better. Launchpads connect investors and projects at very early stages of development. Investors can enter projects before any public or even private token sales. Projects can get funds early – it's a win-win scenario.
Moreover. the pool of investors is curated, so you'll be pitching your project to an already interested audience. But your pitch must be perfect to succeed.
Here are the main launchpads working in the Near Protocol ecosystem:
Make Your Users Promote Your Project
Affiliate programs are invaluable tools that allow crypto projects to expand their audience without huge expense, relying on their existing users. Naturally, an affiliate program can't be the primary tool for attracting new users, but it is never a good idea to neglect this aspect of promotion.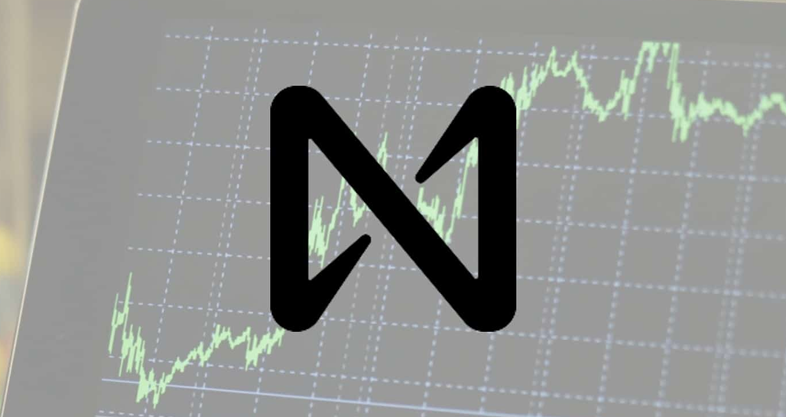 How to Make Sure the Public Stays Interested?
To succeed, you have to convince your audience that your project is worth their time, money, and attention. And even after a successful release, it is necessary to keep your audience engaged so they don't abandon your platform. Fortunately, there are some really powerful tools to achieve that.
Social Media – The Main Way to Engage With the Audience
While social media are also great for attracting new users, their main value is in the ability to establish a live and productive dialog with your audience. You can show that you have a strong and determined team, that you understand your audience's needs, and are ready to answer all their questions. And community management is a crucial element of any online business.
In addition, you can stimulate users' activity via contests, AMA sessions, and promotions so they'll wait for the updates and always keep tabs on you.
Stimulating Market Activity
Your project's tokens shouldn't just lay dead in users' wallets. The larger the trading volume – the better. Listings on major exchanges, cooperation with market makers, and platforms like CoinGecko – all these measures will ensure that your tokens are actively traded.
Outsourcing the Marketing to Professionals – The Most Reliable Strategy
As you can see, promoting a project on NEAR Protocol is a complicated and multi-faceted ordeal that requires multiple people with varied expertise to work together. Maintaining such a marketing team can be extremely expensive, especially for a new project. ICODA is a full-service crypto marketing agency that can take over the entire marketing process: from initial market research to post-release community management and reaching out to new audiences and influencers. This way, you can focus on development and be sure that the marketing is taken care of in the best way possible.