Boba Network is one of the fastest-growing and most promising L2 blockchain scalability solutions in today's market. However, Boba Network's ca[abilities are well-known in the crypto community, so the competition is fierce. Thus, it is extremely important to attract the audience – from ordinary users to investors and partners – as effectively as possible. And the best way to achieve this is to combine multiple strategies that we will discuss further down the line.
The Obvious Step: Mass-Media
Cooperation with mass media has always been an integral part of an effective PR strategy for any business, and the crypto space is no exception. However, the focus for promoting your project should shift from mainstream media (albeit some of them, like Bloomberg, do cover crypto) to more specialized news portals and websites dedicated to IT and crypto.
Here is just a portion of major crypto websites that are worth cooperating with:
Every portal has its requirements for both the companies they are ready to work with and the content they deem appropriate for publication. So it is necessary to tailor articles, press releases, and other promotional content to every individual media portal.
What About Collaboration?
Collaborations with influencers, opinion leaders, Youtube, Twitter, or TikTok bloggers, and other projects are very effective in increasing the audience's awareness of your project. Thus, collaboration management is a crucial part of an effective PR strategy.
The ultimate goal is to recruit a major influencer (or, even better, multiple influencers) as your ambassador that will promote your project and put their connection to good use for this promotion. However, good "old-fashioned" partnerships, collaborations, and mutual promotions are also useful.
Social Media – The Key to Crypto Marketing
Social media are the cornerstone of any promotional activity in the modern world and especially so in the crypto space.
The point of SMM is not just to make sure that the audience knows about your project. It is to convince them that your project is trustworthy, has a strong team behind it, and has real value to offer. This is possible due to constant and open communication with the audience that establishes productive relationships and provides invaluable feedback.
Thus, the community manager is one of the key positions in your project. They have to be able to communicate with the target audience effectively and correctly, understand the audience's needs and desires, as well as openly and fully answer all questions.
Social media platforms that should be a priority include:
Twitter
Telegram
Facebook
Discord
Reddit
Medium
Airdrops: Give a Little Bit to Get a Lot
Airdrops and giveaways remain the staple of crypto marketing. Everybody loves getting free stuff, so airdrops can work wonders.
However, while the idea is very simple at first glance, it requires a carefully thought-out strategy, depending on the platforms used for airdrops and the project's tokenomics. After all, promotion shouldn't cause any harm to the project.
Paid Traffic for Boba Network Projects
Paid traffic is an efficient way to make sure that your target audience learns about your project. And it doesn't matter whether your project is a new or an already well-established one. It is still necessary to show ads for your project to people that can are interested in it.
However, the correct choice of targeting is paramount – only your target audience should see ads. Otherwise, your campaigns won't be effective.
But well-targeted campaigns using Google ads, Facebook, Instagram, Twitter, Reddit, or Yandex Direct with good creatives are extremely cost-efficient when it comes to target actions (for example, registrations).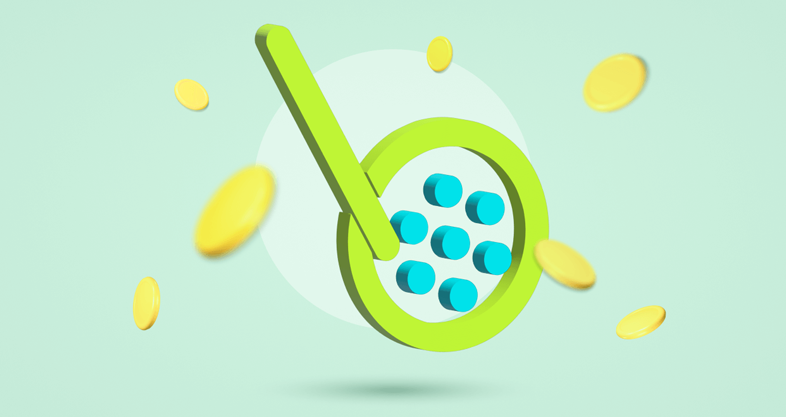 But What About Attracting Investors?
The goal of all of the methods mentioned above is to increase your user base. However, you also need to attract investors and establish partnerships with other companies. And there are powerful tools that can help you with that.
Launchpads – "Crypto Incubators"
Launchpads connect investors and new start-ups on the market. Start-ups get much easier access to funding since launchpads pull together investors that are already interested in a certain market segment. It greatly helps new projects during the most difficult initial stages of development. Investors, on their part, gain access to promising projects before any public token sale and better returns on their investments.
You can read more about the best launchpads in the industry here.
Boba Network is relatively young and doesn't have a lot of competing launchpads yet. By far, the most prominent one is Boba Brewery.
B2B Pitching
Pitching your project to other businessmen and investors requires a very different approach compared to promotion among the general audience. However, it is well worth the effort since it not only helps to attract investment but also to attract the audience from the partner projects. Pitching to opinion leaders in the APTOS community is especially effective in this regard.
The Most Efficient Way to Attract Users
As you can see, the promotion of your project, deployed in the Boba Network, is a multi-faceted and complex affair that requires multiple people with varied expertise to work together. Of course, it is possible to keep such a department in-house, but it is expensive. Fortunately, it is possible to outsource your project's promotion.
For example, ICODA provides a full spectrum of promotional services to all kinds of crypto start-ups and already-established projects – from developing PR strategies to negotiating with influencers. In addition, ICODA provides high-quality professional services at a very competitive price, which is always a boon.