There is loads of hype around cryptocurrency these days. Back in 2016, the only people that knew about cryptocurrencies were developers. This hype was greatly influenced by social media platforms. So how did cryptocurrencies get so popular?
There is loads of hype around cryptocurrency these days. Back in 2016, the only people that knew about cryptocurrencies were developers. Suddenly, after the 2017 price hike, almost everyone talked about cryptocurrencies, particularly Bitcoin. This hype was greatly influenced by social media platforms. The link between social media and cryptocurrencies has played a huge role in the success of crypto projects. So how did cryptocurrencies get so popular?
The Rise of Cryptocurrency
Bitcoin, the first and most popular cryptocurrency, was invented by a person or group of individuals that go by the pseudonym, Satoshi Nakamoto. Throughout the 90s, there had been attempts to create a digital monetary system, but none of the projects took off. However, in 2008, Satoshi published a white paper that introduced Bitcoin to the world. The white paper clearly outlined how the Bitcoin network could work as a decentralized financial system.
To promote Bitcoin, Satoshi created an email list of 2,000 subscribers. He also becomes active on other social networks like Bitcoin Talk. In fact, the first Bitcoin transaction happened on Bitcoin Talk, where one user bought two pizzas for 10,000 Bitcoins, which is worth over USD 310 million in time writing.
Since the inception of Bitcoin, cryptocurrencies have been using social media platforms to gain traction. For example, the Ethereum network has a very active community on Twitter with tens of thousands of developers, technologists, users, and HODlers worldwide.
How Cryptocurrency Brands and Users Use Social Media
The opportunities that cryptocurrencies create for growth-oriented businesses are numerous, and the channels that drive the popularity and success of these crypto projects are multiple. One of the main channels is social media. Here are a few ways of how crypto brands and users use social media.
Community building
Over the years, the cryptocurrency community has experienced massive growth. Today there are tens of millions of people across the globe passionately following cryptocurrency projects and market trends. Social media is a big reason why the community continues to grow, why more people are becoming invested in the matter, and why the entire crypto market is rising.
Building hype around cryptocurrency projects
Building hype on social media is one of the best ways to roll out a product or service into the market. So whether a company is rolling out a new coin, blockchain solution, or merely promoting an existing altcoin, social media helps build engagement in the right way and provides instant feedback for crypto projects.
Educating users on crypto and blockchain concepts
Along with spotting opportunities, people are also using social media to educate themselves about the industry. With regular webinars across different social platforms, users can easily access this content free of charge. Moreover, crypto businesses use social media to win over customers and entire crypto communities with educational material.
Social Media Platforms for Crypto Enthusiasts – Talk and Earn Bitcoin
In today's world, it is hard to imagine a world without social media. It has become part of our day to day activities and how we interact with other people worldwide. Cryptocurrency enthusiasts are no different. The emergence of cryptocurrencies and the blockchain is primarily attributed to social networks where activists like Cypherpunks exchanged ideas.
Therefore, it is no surprise that blockchain developers have created social platforms on the blockchain for crypto enthusiasts. Over the past few years, these blockchain-based social media platforms have gained popularity. Here are a few popular sites for crypto enthusiasts.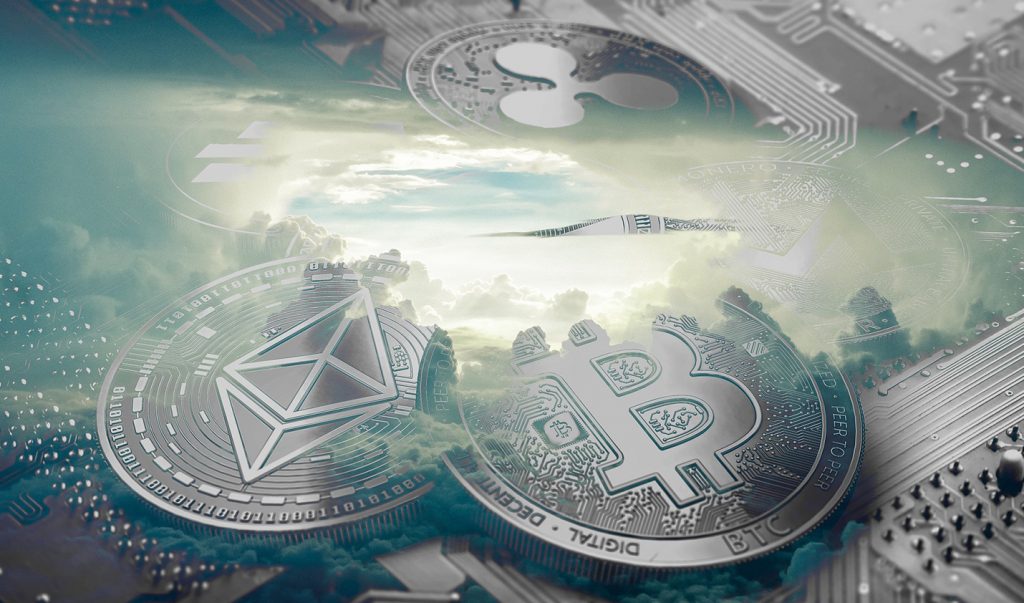 Comparative List of Popular Blockchain-based Social Media Platforms
Steemit
For avid Reddit users, it is quite simple to use Steemit. Just like Reddit, Steemit uses the upvote mechanisms to power its post. Steemit is a blockchain-based social platform that allows its users to earn Steem or Steem dollars when posting, commenting, or uploading files. Steemit mainly focuses on crypto-economics.
Hive
At its core, Hive is a hard fork of Steemit's blockchain platform. However, the Hive has some small changes to its initial code to allow room for improvement. The Hive network aims to develop a decentralized social network hub built by a community of users.
Minds
Minds is an open-source social media platform similar to Twitter or Facebook but built on the blockchain. Minds focuses on politics and activism and allows users to earn Minds ERC20 tokens when contributing to the network.
Mamby
Mamby is a blockchain-based social platform powered by AI. It rewards content creators for posting high-quality content with BTC. Mamby focuses on discouraging disinformation and low-quality information, two problems that have become very common in traditional social platforms.
How Social Media Is Helping Cryptocurrency Flourish
There is a great demand for crypto-related information, and brands and individuals are rushing to meet this demand. Facebook, Twitter, and Reddit have been at the forefront as platforms for conveying crypto knowledge. Huge blockchain-based companies like Ripple have created a great deal of information through webinars and even TV shows, The Ripple Drop. For these companies, social media provides a way to build brand loyalty and allows them to market their services.
Today, social platforms are shifting from traditional ones to blockchain-based social media, and the future looks to be a crypto-based social network. Most of the blockchain networks reward their users for their involvement and participation. Through these incentives, platforms like Mamby provide a potential solution for fake news and articles.
Right now is an excellent time to get involved in the industry, either by working with crypto-related businesses or taking advantage of the boom in cryptocurrency jobs.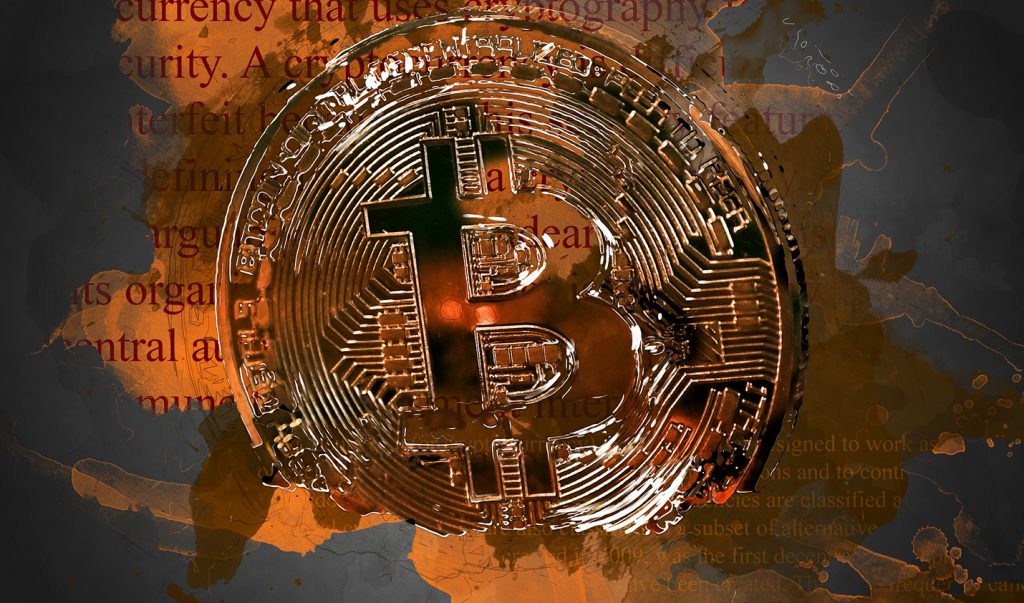 The Facebook Cryptocurrency – Diem
Facebook's cryptocurrency has been on a roller coaster ever since its inception in 2019. The project faced a lot of criticism forcing it to scale down and rebrand. After re-branding in 2020, Facebook changed the cryptocurrency's name from Libra to Diem. Its wallet has also changed from Calibra to Novi. The final release of the project aims to allow users to send and receive payments through Facebook. However, unlike Bitcoin, Diem is a cryptocurrency backed by a central organization and Fiat currency.
Is Cryptocurrency Changing Digital Marketing?
Due to blockchain technology and cryptocurrencies' decentralized nature, marketers will find it more challenging to acquire consumer data. Without this data, marketers find it very hard to pinpoint their target audience. Using cryptocurrencies to make purchases allows consumers to remain anonymous. This ensures consumers leave behind a minimal footprint of their online transactions. While this is great for consumers, it has led to significant challenges for marketers – since they cannot compile enough information on consumers. As cryptocurrencies gain momentum, these challenges will increase, and consumer information will become more costly for digital marketers.
How Cryptocurrency Projects Use the LinkedIn Lead Generation Machine
Just like Facebook and Twitter, LinkedIn is a social platform that allows users to interact and share ideas. However, one unique feature of LinkedIn is that it has a more formal approach. With over 700 million users, LinkedIn is the leading B2B lead generator social media platform. LinkedIn accomplishes this through the LinkedIn Lead Generation Machine.
The lead generation machine is a marketing feature on LinkedIn. It stimulates and captures the interest in a product or service and develops a sales pipeline, allowing companies to nurture targets until they're ready to buy. Lead generation is beneficial to any business, including crypto companies. However, LinkedIn is not that popular in the crypto sphere, but some crypto companies like Coinbase, Cointelegraph are relatively active on LinkedIn.
The Future of Social Media, Cryptocurrency, and Blockchain
Despite the frustration that emerges from a centralized social platform, it is quite clear that these platforms are highly scalable compared to decentralized platforms. However, there is no shortage of decentralized platforms for crypto enthusiasts to interact and share ideas.
Additionally, as the blockchain grows and cryptocurrencies go mainstream, innovation will follow suit leading to the emergence of value-based social media platforms. But for now, the move towards a decentralized internet has begun. Blockchain innovators are charging ahead of the pack to provide efficient and scalable social platforms.
Get Your 21-Point Checklist to Succeed with Social Selling
The most significant advantage that an online business has is the opportunity to cater to a global market. Digital companies offer a level of value through real-time customer services and experience, often at a lower cost. Finding ways to communicate with your online audience is crucial for any business, and most of this is achieved using social media. Therefore every online business requires a well laid out plan for social selling. Below is a 21-point checklist for companies selling on social media.
1. What is your social media marketing strategy?
2. Who do you want to reach on social media?
3. Which social media platforms are your target customers using?
4. Once you have a list of the social media platforms, create your business profile.
5. Find out the best time and how often to post on each social media.
6. How will you communicate your brand through social media?
7. Integrate your social media platforms with your marketing strategy
8. Create a social media content calendar
9. Determine the metrics you are going to use to meet your marketing objectives.
10. Determine where you will store your metrics data to keep track of your progress
11. Frequently shed some light on the team behind the company to build trust.
12. Interact with similar cryptocurrency and blockchain companies
13. Always provide information that your audience wants to read and relevant to your buyer persona.
14. Post often as determined by your buyer persona
15. Always use quality images and photos.
16. Include visuals to promote your brand.
17. Always connect with your audience and make your fans feel special.
18. Where possible, utilize paid ads and targeting on special services and products.
19. Every once in a while, including offers and discounts to attract a broader client base.
20. Always be at the forefront of new developments in blockchain and cryptocurrencies.
21. Create a schedule to review your posts and track your progress.