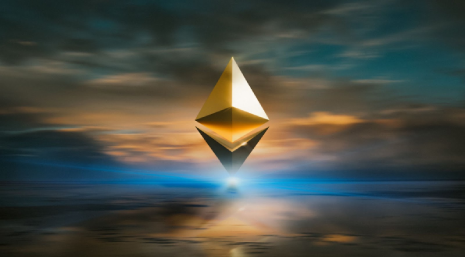 Ethereum's development team has unveiled a platform designed for ERC20 token development and secure dApps (decentralized applications) powered by smart contracts. But Ethereum was one of the first and leading ETH open source code solutions to introduce reliable token standards for creating custom digital assets used to provide development services even before this release.
Initial Coin Offerings (ICOs) were held in the Ethereum blockchain network. Among them are such prominent projects like Filecoin and The DAO, and hundreds of DApps of various kinds are being developed:
Uniswap, 1inch, Synthetix, dYdX, and other AMM protocols.

Landing protocols Curve, Aave, and Compound.

NFT marketplaces OpenSea and Rarible.

Blockchain games Decentraland and Axie Infinity.
Prominent token development companies use Ethereum for creating secure and feature-rich blockchain applications that provide a wide range of financial services within the DeFi ecosystem. Let's figure out what Ethereum crypto tokens are, what types of tokens exist, what is needed for tokens to be created, and how token development services are useful.
Token – What Is That?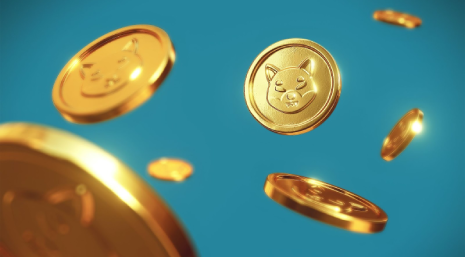 A token is a digital asset deployed in an established blockchain. Unlike cryptocurrencies such as Bitcoin (BTC), Ethereum (ETH), Litecoin (LTC), and Dogecoin (DOGE), tokens work in an already existing blockchain, not on their own.
Tokens are minted by launching a new smart contract that governs assets issuance and operations with them: transfer tokens, adding and removing assets from liquidity pools, staking, atomic swaps, and more. The most popular blockchains used for crypto tokens, minting, and ICOs are:
Ethereum (ERC20 token)

Binance Smart Chain (BSC) – BEP20

Tron – TRC20

Cardano (ADA)

Cosmos (ATOM)

Solana (SOL).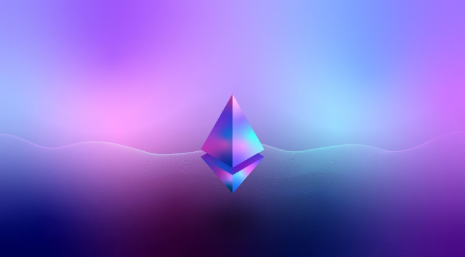 Some Ethereum token development services create solutions for the BSC network as well as they are similar in many ways, making token migration easier.
What Types of Tokens Are There?
There are several types of Ethereum tokens tailored to different purposes:
Security Tokens
Securities powered by blockchain. This crypto-asset type is distributed through Security Token Offering (STO) – a simplified analog of the Initial Public Offering or a tokenized IPO.
Utility Tokens
They are used for specific purposes, such as staking or farming, payments on a specific platform, and so on. Examples of Utility Tokens include Shiba Inu (SHIB), Uniswap (UNI), 1inch (1INCH), and Filecoin (FIL).
Non Fungible Tokens
Unlike other token types, are based on ERC721 or ERC1155 special Ethereum token standards. NFTs are unique in that they cannot be replaced by other assets or split into parts, such as USDT or UNI. 
What Is the ERC20 Token?
ERC20 is a token standard developed by the Ethereum creators in order to create digital assets without deploying a new blockchain. ERC20 is the default standard among token development services. USDT Stablecoin – the token with the largest capitalization has been launched in accordance with the ERC20 token standard.
Features of ERC20 Token
Why are ERC20 tokens popular among ICO development services, not to mention ordinary users? First, due to high liquidity Ethereum is the most used developing smart contracts and blockchain-compatible DApps platform.
Second, the Ethereum token standard is compatible with the EVM virtual machine and Solidity, the most popular and the most refined programming language in which programmers and token development services write smart contracts that govern their crypto tokens.
Third, the ERC20 token standard is accepted by most crypto wallets – MetaMask, Ledger, Trezor, Trust Wallet, SafePal, Exodus, and many others. Almost every multi-currency wallet has the ERC20 tokens support.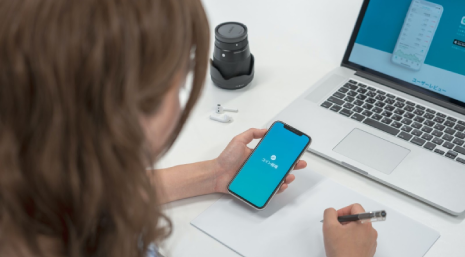 Extra Benefits of Ethereum Token Development
Network security and smart contracts reliability.

Availability of services for token migration.

Uniform standard for DApps and token development.

Stability of work, absence of problems, and interruptions. Solana network – one of the main Ethereum competitors – suffers from suspended transactions on a semi-regular basis.

Simplified token development, accompanied by numerous documentation, not to mention a large number of user manuals on the subject. Any user can smoothly make their own customized source code.

ERC20 token standards are accepted by virtually all exchanges and token development services, avoiding many issues related to product compatibility and lack of liquidity.
Ethereum's only drawback is network scalability issues: the platform only processes up to 15 transactions per second and lags far behind more modern platforms in this regard. Tron's throughput, for example, reaches 1000 transactions per second.
The scalability problem is an obstacle for Ethereum token development services, as the lack of speed and high cost of transactions are significant problems, and the cost of them can reach tens of dollars. However, token developers think long-term: the Ethereum update and the coming sharding mechanism will solve the scalability issues, and the network itself will move from proof-of-work (PoW) to proof-of-stake (PoS) consensus.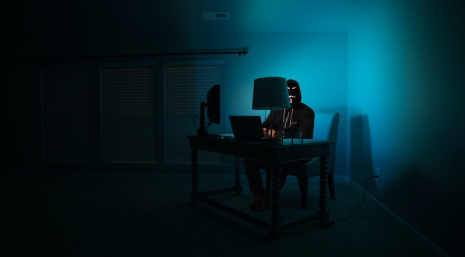 Why Do You Need Your Own Ethereum Token?
Some solutions, such as lending or AMM protocols, do not need to create their own blockchain in order to transfer tokens. Instead, their developers deploy an application (DApp) based on an Ethereum smart contract.
ERC20 token development allows companies to reduce costs and cut out middlemen, making services more accessible to other users. Moreover, this opens up the scope for using custom programs on the Ethereum blockchain tailored to the needs of a specific project.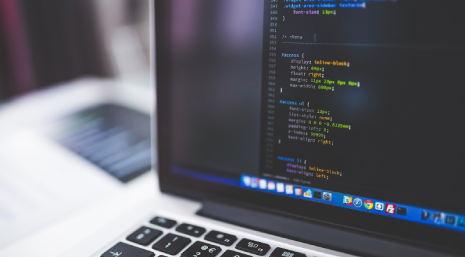 Ethereum Token Development
Blockchain technology offers a variety of solutions for developing flexible and productive highly-decentralized systems that have low operating costs. The Ethereum blockchain offers both a toolkit for making DApps, tokens, and smart contracts that users can use to solve various problems and the ecosystem for these applications to function in.
However, token development is not quick and is a fairly complex process that requires a certain level of professionalism. Even if you have a custom token for the project, success can't be expected without a proper marketing campaign. Ethereum token development services will help you create and promote a project whose specialists know exactly how to create a blockchain platform and bring it to success.
How to Make Your Own Ethereum Token?
ERC20 token development requires extensive understanding and knowledge of the Ethereum blockchain, especially if you want to add many features to your platform: creating liquidity, buying and selling coins, trading, additional token types, etc.
Ethereum token development company ICODA provides comprehensive services from developing custom smart contracts to promoting token business. Our team possesses extensive knowledge and experience in creating personalized blockchain solutions, token marketing, and supporting projects in the crypto industry on their way to success.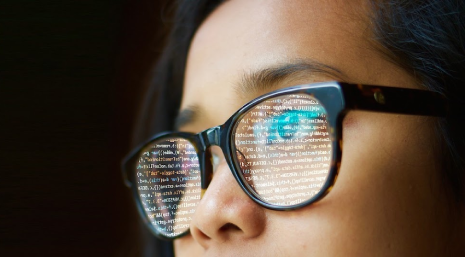 Creating by Yourself vs Ethereum Token Development Services
Let's take a look at a few reasons to contact our Ethereum token development company to create and maintain projects:
You don't know what functions a crypto token should have. How to determine emission? What is the correct name for the token? What do you need a custom smart contract for? What features will keep the platform competitive?

ERC20 token development company

will help you answer these questions.

You can make critical mistakes. If hackers discover vulnerabilities in the source code, you risk losing all your token users and your business being seriously affected. Even if you fix the problem, it will be very difficult to restore the reputation.

Partner support is needed to list your token on major cryptocurrency exchanges, and a leading token development company is a perfect choice.
How Much Does Ethereum Token Development Cost?
Launching your own project requires a significant initial investment, and the cost of ERC20 token development grows with the functionality, influenced by these factors:
Smart contract development.

Design and testing of tokens.

Platform creation or protocol (DApp) development.

Token marketing and promotion in different channels.

Token listing on exchange platforms.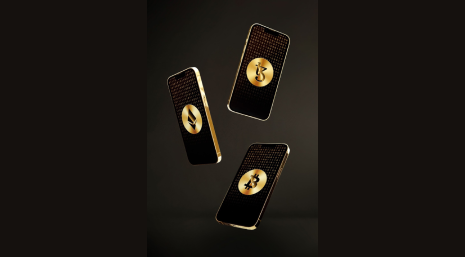 To boost your ERC20 token popularity and demand, it is not enough to just create it. It is necessary that clients use it to solve their actual problems. Uniswap DEX users can trade the UNI token on an exchange and stake it in liquidity pools to generate income. ERC tokens are often used for holder rewards and as incentives to motivate users to actively use their assets.
The token development cost varies on the case by case basis depending on the complexity of the project. Write to us – we calculate Ethereum token development cost for your specific case.
How to Pick Ethereum Token Development Services?
You should first of all figure out how the ERC20 token development company will help you with your project and whether it will provide a service useful to users, raise funds to finance the token, ensure the growth of the user base, etc. The project will directly depend on the choice of the Ethereum token development company.
Pay attention to these success cases. Find out how the company helped other projects and whether it was able to achieve the expected result. This is how you find out whether their services are useful for the project.
It is also great if the company has a wide range of services to offer – preparation, development, and promotion of the project. ICODA provides various token development services:
This is only a bit of the service that ICODA provides. There is a complete list on the company's website.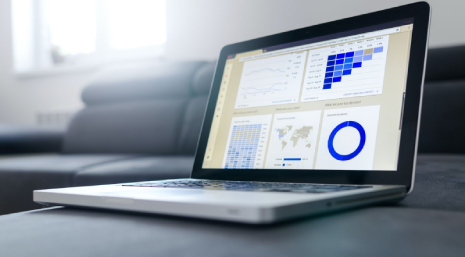 The Main Stages of Ethereum Token Development
Let's take a look at what stages the token development process consists of.
Whitepaper Development
This is the first point you should start with ERC20 tokens development. You need a plan to present to your users. The whitepaper answers the most important questions:
What tokens do you offer?

What functions do they have, and what problems do they solve?

How will your ERC20 token be useful, and why should you invest in it?

What will be the development of Ethereum tokens, and does your platform have a perspective?

Why is your token special? What makes it different from other solutions?
In order to attract the attention of potential investors, your whitepaper should be as detailed as possible. Start your project by creating a Whitepaper.
Token Creation
Then it comes to the actual ERC20 token development. Any user can create their own token based on the Ethereum blockchain network. The creation process itself is very simple – it boils down to providing the necessary information:
The token name is the name of the future asset that reflects the essence of your business.

The symbol is a ticker or short name for the Ethereum token. For example, Tether uses USDT, while Uniswap uses UNI.

Total supply: the maximum number of tokens issued. You decide how many tokens are issued in total: you can issue 1 trillion, 1 million, 10,000, or even 1 token. Moreover, the distribution format is also different. For example, you can release 50% of the tokens for sale at once and distribute another 30% as stake rewards.

Decimal: number of decimal places. For most tokens, the number 16 is used. The same USDT can be divided up to 0.00000001 units.
Token developers need to create their own smart contracts with a built-in security mechanism, for which existing source code can be used. However, it is better to create the code from scratch, as other people's contracts may contain bugs and backdoors (dangerous code vulnerabilities).
If you do not have the skills to do that yourself, hire a token development company, such as ICODA. Experts will write a unique smart contract tailored to your company's needs, which will provide secure and transparent transactions.
Token Wallet Development
Local or online stores may be needed if your token offers unique options that most other assets do not have. Token development services will help you create a wallet app for your Ethereum tokens with the necessary features:
Token transfers.

Individual wallet accounts.

Unique addresses generator

Support for multiple assets, crypto coins, Non-Fungible Tokens, etc.

Work with AMM protocols, DEX, and other cryptocurrency exchange platforms.

Hardware security: cold wallets support.

Ethereum calls.

Security features: Multisig, Passphrase, 2FA, Air-Gapped, and more.

Digital wallet creation.
Marketing and ICO Development
Initial Coin Offerings or token sales are needed to raise funds for project development. The growth of any development company is impossible without funding. Successful ICO and large amounts of investments attracted will greatly speed up the development of your project. If you do not manage to raise funds needed for continuous progress, the ERC20 token development may take a long time, and the hype around the project will gradually decline.
The marketing campaign is the major factor determining whether your token sale will be successful and how much funds you'll be able to raise. Contact a professional ICO development company to take care of the token sale and get the public on board!
Supply
The checklist for creating a new token business:
Token creation is a multi-layered and complex procedure. So, you should find a strong team of the ERC20 token development company, which will accompany your project at all stages!