As the financial segment moves online, digital currencies will be the future. According to Russia's central bank governor, Elvira Nabiullina, there is a need for fast, cheap payment solutions, and central bank cryptocurrencies can fill that gap. She told CNBC's Hadley Gamble in an exclusive interview that she thinks it correlates with the development of the digital economy.
Binance users in Russia (over 50%) think that crypto has a great chance to replace traditional banks and transfers. This exchange is one of the most popular ones in Russia and the Commonwealth of Independent States (CIS) area.
The Cryptocurrency Industry in Numbers
It is hard to believe, but the cryptocurrency frenzy that has taken the world by storm is incredible. By now, you have probably heard about the cryptocurrency craze. We can definitely say that these assets are urging interest in the financial industry, also impacting other areas of our lives.
Although BTC was the first asset to receive mainstream adoption, the growth of digital assets is outpacing most other coins.
Activating Regional Potential
According to an analysis produced by Chainalysis, cryptocurrency mass adoption continues to increase around the world, and Russia is not an exception. It is in the list of top-3 countries.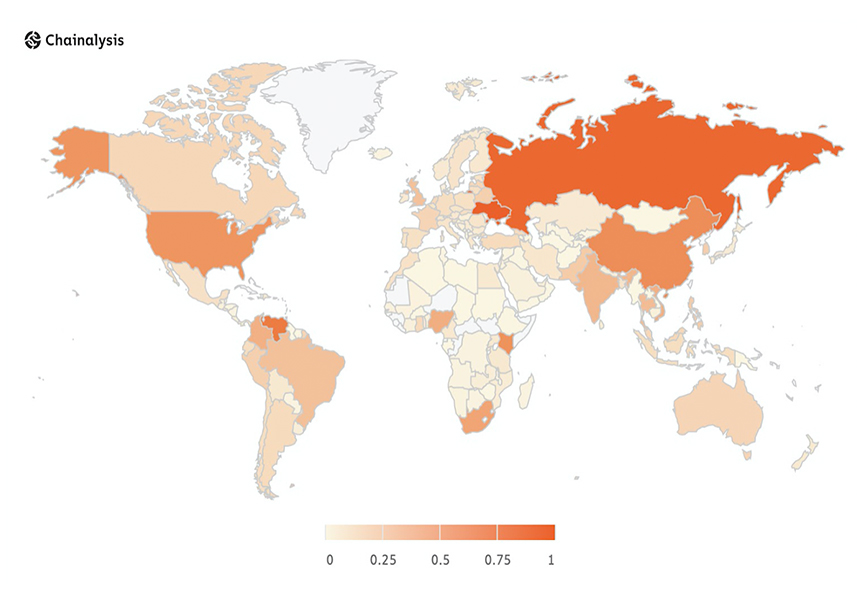 It took into account its index formula to find out cryptocurrency activity while also accounting for each country's population and economic size. The intention was to highlight the countries where the most residents have moved the biggest share of their funds to digital assets.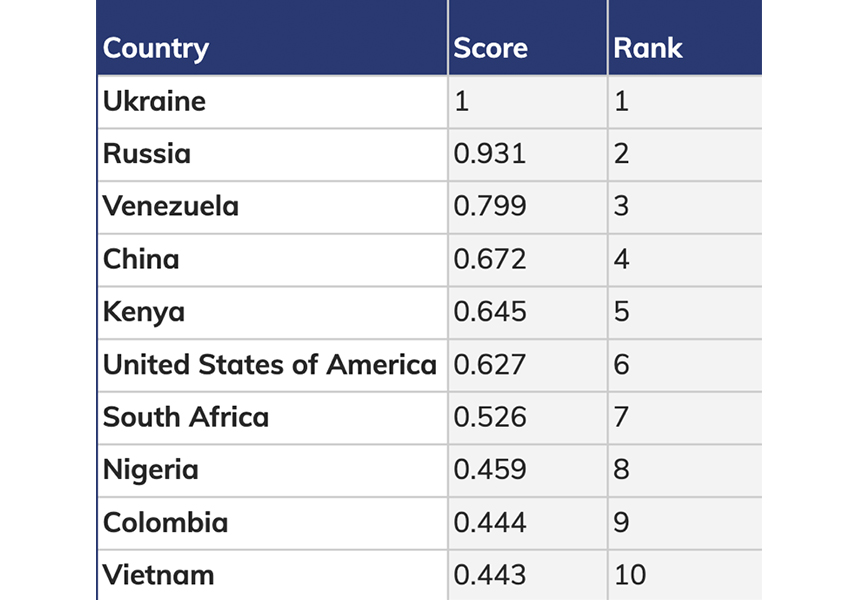 According to Statista, Russia took 2nd place in the ranking of countries in 2020. Bitcoin trading volume across online exchanges was considered.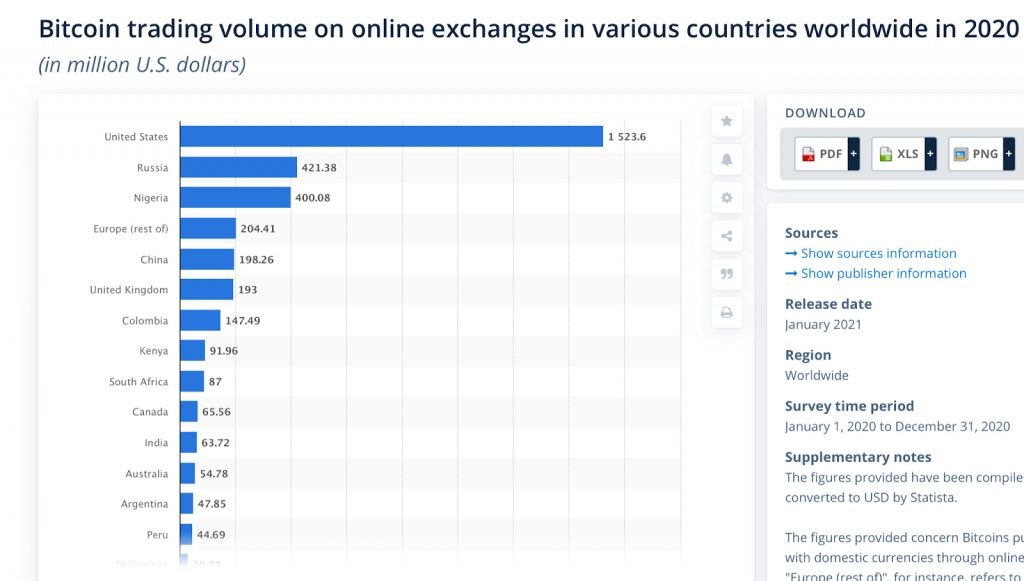 Russian Advertising Market
We have done the research and noticed that Yandex Direct and Google Ads in the Russian market are key features for boosting traffic. They are effective tools as well as social media channels. Let's take a look at Google Ads.
Despite Google banning some cryptocurrency advertising, it is not over yet to acquire a targeted audience and include it in your marketing efforts. It is a perfect place to give a cryptocurrency company the exposure it deserves.
It is crucial to note that starting in August 2021, Google will let cryptocurrency wallets run ads on search, YouTube, and other properties as long as they go through the company's certification process. ICO ads to remain banned.
The Crypto theme is quite popular among the Russian audience. Here you can see the way "crypto" was boosting within the last few years.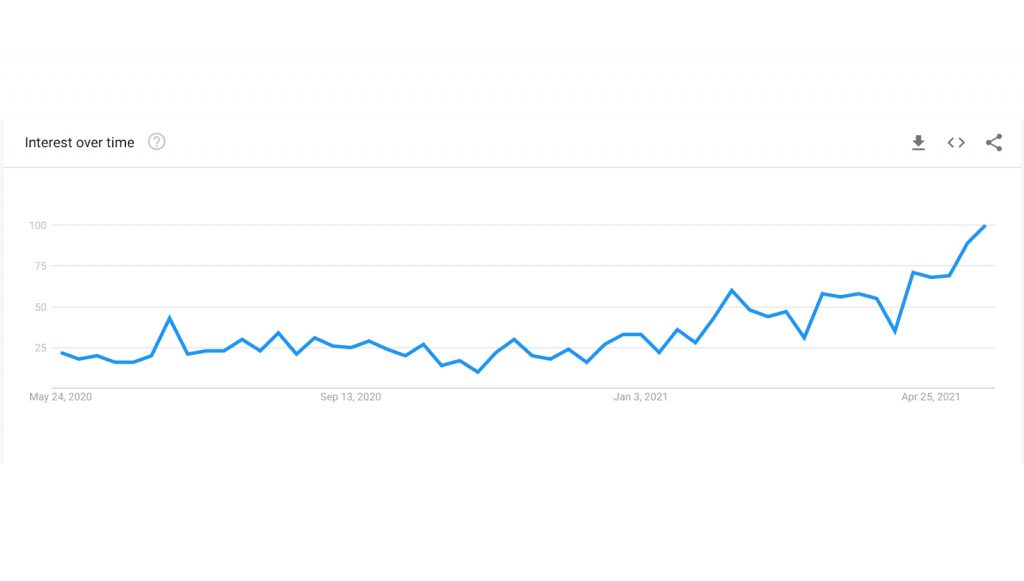 Navigating digital advertising in Russia and even a new search engine that isn't Google requires a bit of homework. People within the country use both Google and Yandex.
So, it is necessary to pay close attention to Yandex Direct too. You can unlock your business potential and boost your popularity in Russia with it.
Yandex Direct makes it possible to test out which demographics, keywords, devices, and headlines are most effective in Russia. You can bid down on terms and keywords that are not so profitable and bid up on more profitable ones. You can expand your budget catering to the terms that you have realized are predictable, reliable, and consistent in bringing in a steady flow of quality leads for your cryptocurrency business.
Advertising With ICODA
If you want to boost your crypto business in Russia, it needs to be now. The competition in the market is growing, and soon, it will become saturated with no room for new entrants. So, start brainstorming ideas and come up with marketing ideas. In addition, get in touch with ICODA if you are looking for a reliable solution for improving your marketing effectiveness.
It was made to help crypto projects unlock their potential. We helped to create and boost more than 50 crypto-related businesses. Your project could be the next.
Our team strives to give you the best customer experience. So, drop us a line, and we are always here to help you and assist your business at all stages.