Metaverse marketing is a real El Dorado for a marketer. Digital technologies remove the restrictions associated with the implementation of ideas. Characters can move upside down and fly. Why not apply these ideas to marketing? Let's talk about terminology.
Metaverse
This is a virtual world consisting of augmented and virtual reality (mixed reality). Wunderman Thompson Intelligence estimates that metaverses have the biggest impact on the entertainment industry, followed by advertising and marketing. The third place is occupied by sales.
Virtual Reality
Possibility of immersion in the digital world with the use of special equipment – VR glasses. There are already devices that imitate smells and, in general, full presence in virtual worlds.
Augmented Reality
Placement of digital objects in a real environment to create a virtually enhanced physical reality. Augmented reality allows you to measure the distance, aim, see how the room will look in a new design with new furniture, and much more. Technologically, you can use glasses or even a regular smartphone.
Also, in the metaverse, you can use the Internet of Things (IoT) to obtain information about the state of the physical world, such as weather. Inside, you can completely imitate reality or go far beyond its scope.
What Can a Marketer Do in the Virtual World?
Here are 7 metaverse marketing strategy ideas you can implement right now.
Gamification
People love to play. It's fun, and it allows you to relax and unwind. Gamification in marketing is one of the most popular tools. Create your metaverse games, and present your brand in them.
Don't stop at one thing – offer your metaverse marketing strategies, and quests with rewards in the form of NFTs, promo codes, or physical items of your brand. Let your users solve riddles, shoot monsters with enthusiasm, or participate in sports competitions. Offer them unique virtual avatars, clothes, and collections of objects in the form of non-fungible tokens.
Representation
Create a brand representation right in the metaverse. Let the residents of the virtual world be met by a familiar office worker. Think over the range of services that may be needed in the metaverse.
You can open your marketing agency, a bank branch, a civil engineering company, a virtual store, and sell virtual real estate – anything, as long as it is necessary for users and technologically feasible.
Or vice versa, let your office become something unusual and exciting. Create a conference room for unusual meetings, and hold a virtual concert. You can create a museum or offer tours. Experiment with employee avatars.
Developments
Attending a live concert in the real world is fraught with many difficulties – buying tickets and moving around in space. Build your concert hall in the virtual universe or rent an area and invite a celebrity.
For many visitors, attending massive interactive live events will be an unforgettable experience, and your metaverse marketing strategies will be replenished with another successful experiment.
Many brands present content. In the metaverse, you can invite experts and have an interview with them, have a talk show with the audience, or have an entertaining meeting with a celebrity.
Content Marketing
Brands are often approached by influencers from the metaverse. Create your influencer. Content is not limited to articles. Let your virtual influencer hold virtual speeches and communicate with people. It doesn't have to be a live person. Artificial intelligence allows you to create a digital self-learning model.
Advertising on Platforms
A lot of great events take place in the metaverse: virtual concerts, sporting events, and flash mobs. Place virtual billboards with your advertising, similar to real-world outdoor advertising, and offer branded items – everything is like in the physical world, but even cooler. Your products can talk to people, tell jokes, and even showcase short videos.
Find out what captures your target audience and offer them the ad format that is not annoying and does not make you want to remove it. Remember that digital avatars in the metaverse are digital images of an ordinary person, and apply your usual marketing strategies in new conditions.
Social Marketing
Suggest new ideas to the inhabitants of the metaverse and unite them into a community on the social media platform. Social marketing will help to link your brand name with care for the environment, people and animals. Show that your brand is needed and important, and its mission is to make real life better.
Branding
The brand style is a powerful advertising tool. It is strongly associated in mind with the company's reputation and builds brand awareness. It is now common to create your digital avatar or a whole set of characters.
This is a great idea for marketing in the metaverse, especially if the designer's imagination allows you to create something unusual and bright that will be remembered for a long time and cause a stir. Actively use branded items. Expand your brand book with new ideas, and create your digital reality objects.
Services in the Metaverse
If your activity is related to the provision of services in the real world, transfer them to the metaverse. Offer people pizza, carsharing services, taxis, scooter rentals, food delivery, and shopping – implement a familiar environment for users. This marketing strategy is already working but not yet developed, so you have a chance to carve your niche.
The Most Famous Big Brands in Virtual Worlds
NFTs became the first popular phenomenon in the metaverse. Marketers of the largest companies quickly saw the benefits of non-fungible tokens and began to actively implement them in their marketing strategies.
The right to own a unique thing in the metaverse allows you to stand out and become someone exceptional, so fashion brands immediately developed their lines. Here are some well-known marketing strategies that have already been implemented.
Deliveroo
At the Animal Crossing site, a well-known online food delivery company opened its own representative office and did the same thing as in reality – delivery.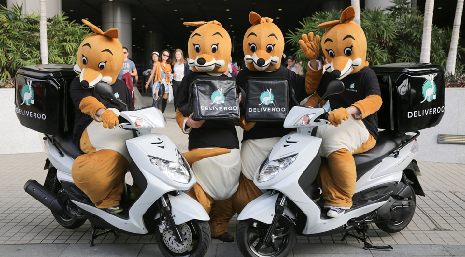 Unexpectedly, users liked this idea, and virtual racers became popular. At the same time, each client in the metaverse receives promo codes with a discount on the real delivery.
Gucci
The fashion brand has an active presence in the metaverse.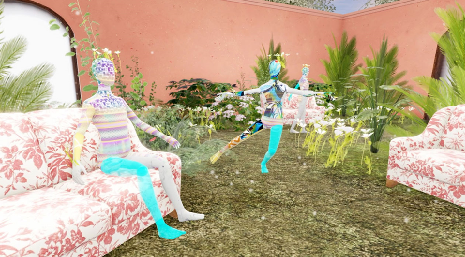 On the Roblox platform, a virtual bag was sold for $4,000. They also bought land on The Sandbox, where they intend to create space for their fans to collect limited Gucci items.
Balenciaga
The famous epic game Fortnite has attracted the attention of fashion brands, which are developing virtual clothing, and game items with brand tags and weapons.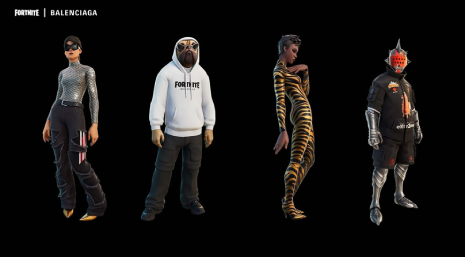 In real stores, when buying things, a digital equivalent is automatically issued, which can be used in the game.
Sentosa Development Corporation
Sentosa is a resort island in Singapore. Its development corporation has created its own space in the Animal Crossing game.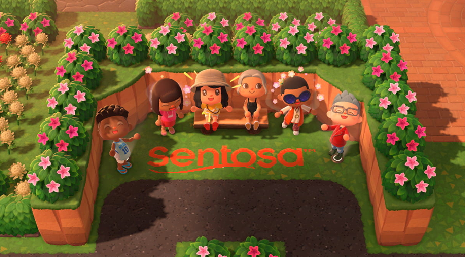 Users can visit a virtual photoshoot in original outfits, beach bars, yoga sessions, spas, and watch movies. The creators have recreated the nature of the island, which can be admired while walking in the metaverse.
This experience of implementing metaverse marketing can be called one of the most significant and successful. Not everyone can visit Singapore in person, but now you can get acquainted with the beauty of this place in the virtual world.
Hyundai Motors
The Hyundai Mobility Adventure has been rolled out on Roblox to showcase future developments and ideas.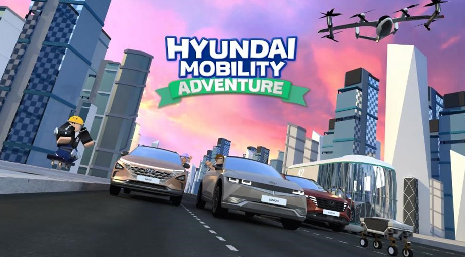 The project received enthusiastic support from the younger generation. This is not only a showroom but a real community of car enthusiasts where they can communicate. In terms of digital marketing, Hyundai Motors received an undeniable advantage in the form of direct feedback even at the idea generation stage.
Hyundai Mobility Adventure includes five zones: a festival site, a city of the future, an eco-forest, a race park, and a smart technology center. The marketing strategy is tailored to the needs of all consumer groups: from intense racing to a relaxing walk in the park.
Advantages of Marketing Strategies in Virtual Reality
By implementing a metaverse marketing strategy, you get several advantages over competitors in real life.
Growth in user engagement. By embodying different fantasies in your marketing, you are moving away from the classic, boring advertising. Your target audience will participate in brand events, provide feedback and actively interact. For marketers, the metaverse is a gold mine with the possibility of obtaining information that can be directed to the growth of the company.
Formation of a new user immersive experience. Technology makes it possible to push the boundaries of standard marketing strategies, and the brand will benefit from new methods of communicating with an engaged audience.
Growth of brand awareness. The combination of virtual and real marketing strategies can significantly increase the company's client audience.
Creating a unique shopping experience and expanding the range. In real life, product line management is a complex and costly procedure. In virtual worlds, it is easier to expand the range, and profits can only grow.
Long-term results. The main audience of the metaverses is generation Z, and in 5-10 years, their solvency will grow. Entering the metaverse works for a perspective that will take your breath away.
The ability to create a brand from scratch. As long as the niche is not filled, you can make your brand known, being only in the metaverse.
What Do You Need to Pay Attention to When Building Metaverse Marketing Strategies?
The main factor that raises fear in most users is information security. When expanding your activities in the metaverse, first of all, take care of the confidentiality of your customers' data.
The second most important aspect is preparation. Take your time to break into a new market to overtake competitors. Plan your presence carefully – it should be organic and unobtrusive. Your sites should be well integrated, thoughtful, and convenient.
Brand reputation protection is the third point that should be taken care of in advance. So far, the metaverses are a place of freedom, sometimes turning into anarchy. Think about how you will protect yourself from negativity or even vandalism. Unwanted content may appear next to your brand – make sure that nothing can affect your reputation.
Conclusion
Metaverse marketing is a fundamentally new field, yet expensive and time-consuming. But its advantages are obvious, and maybe your brand will become a symbol of a breakthrough in this area.
At ICODA, you will find a team of specialists who will form and successfully implement a marketing strategy. We have extensive experience in promoting blockchain projects in various directions, including advertising metaverses. We have talented designers, advertisers, and analysts in our team. We have connections with the leading media and influencers of the industry. Apply for comprehensive metaverse marketing.