In today's world, the role of social networks and media cannot be underestimated. It is enough to look at the figures: out of nearly 7.93 billion people on Earth, more than 4.624 billion or almost 60% of all existing Homo sapiens are connected to this mode of communication.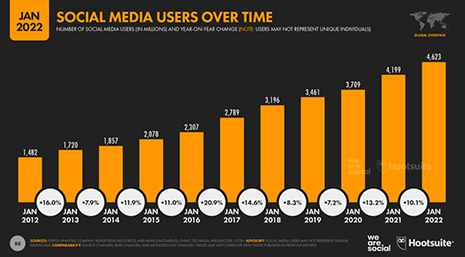 Experts are confident that the adoption of social networking will continue, which means that the offer of options for this type of interaction will also increase. This is partly facilitated by the revolution of the Internet itself: the transition from Web2 to Web3, from a traditional, controlled to a decentralized and freer World Wide Web.
Social networks are echoing this trend, evolving from the classic concept of traditional social media platforms to the new but very interesting decentralized social networks. Today we will talk about exactly that.
What are Decentralized Social Media Platforms?
These are platforms and applications for users' social activity on the Internet and using a network of servers to create them. They can be created using blockchain or distributed ledger technology. The main thing is the absence of a central management body and the equal distribution of the roles of each node in the existence of the network.
The Role of Blockchain and Crypto Communities in the Development of Decentralized Services
A large role in the development of decentralized social media platforms belongs to the increasing use of blockchain and the general acceptance of cryptocurrencies in the world. Blockchain has become a universal technological catch-all, allowing to abandon the binding to servers and being a unique database in a stored, consistent, distributed form.
In addition, in the last 2-3 years, there has been significant growth in the development of various blockchain networks. It's not just the Ethereum Smart Chain that is now open for use. Binance Smart Chain, Aave, Cardano, Solana, Avalance, TRON, NEAR Protocol, Elrond – more than 180 open source projects to write adaptive smart contracts for the needs of numerous projects.
The adoption of cryptocurrencies (not just Bitcoin), the expansion of the decentralized finance sector, the investment of hedge funds, pension funds, and major banks, and the entry of crypto companies into the stock market—all this has contributed to the formation of the "For Cryptocurrency" movement.
Society stopped evaluating this type of asset as Pump & Dump. Cryptocurrency became a means of payment, digitalization of business, and online empowerment.
SocialFi
The economic concept of crypto social media – SocialFi – has emerged. Officially, the SocialFi segment is still developing, and it is represented by only a couple of dozen projects with their own tokens. According to CoinMarketCap, the volume of this segment of the crypto industry is $160 688 776.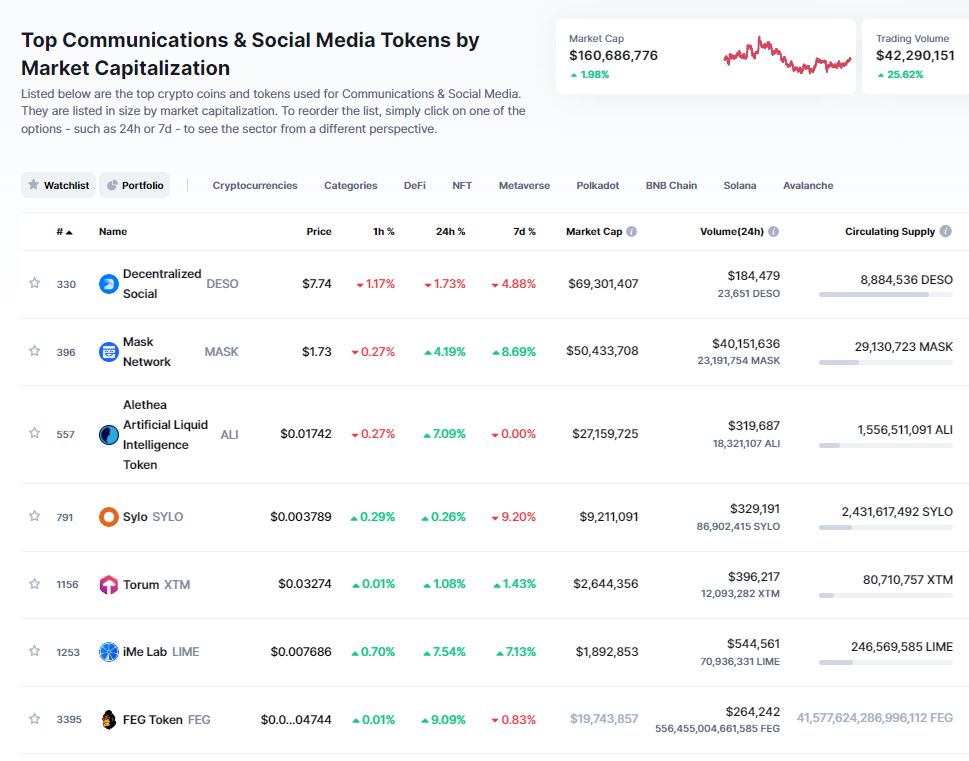 What Problems Modern Digital Society Has Been Able to Solve With The Help Of Decentralized Social Media Network
Traditional social networks are presented according to a standard scheme: a central management server—the user. This means that all management decisions are made by the company, and they are not always aimed at protecting consumers.
Blockchain-based social networks have no decision-making center. All nodes in the network are equal and participate equally in governance through democratic voting.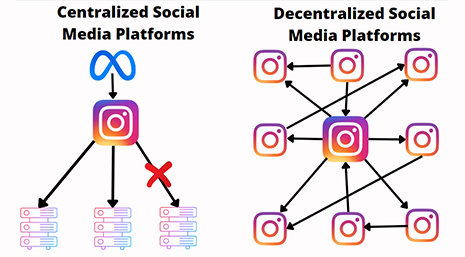 Security
The presence of a central server also affects the security of the data and of the social network as a whole. It is easier for Internet attackers to hack into a single source of control than to attack every node in a decentralized network.
Decentralized social media platforms also help in keeping personal information and user data safe. Everyone knows that social networks like Facebook, Instagram, and WhatsApp collect a huge mass of data on our interests and views and use it to target individual ads and pressure decision-making.
In addition, these masses of data are very often stolen and sold. Between 2020 and 2022 alone, 1.3 million Clubhouse social network users' databases, data from 500 million LinkedIn social network users, and over 500,000 Zoom accounts appeared on hacker forums.
Censorship
The third problem with the centralization of social networks is the censorship of all published content.
Of course, there are ethical and psychological frameworks for publications in social networks: it is a ban on advertising terrorism, violence, etc. However, in today's world, the ban of a centralized network account can catch up with you without a direct violation. For example, a huge number of cases are known of the deletion of posts from Instagram and videos from YouTube against the background of the protracted conflict between Russia and Ukraine.
The most famous, perhaps, case of blocking due to censorship in recent years is the blocking of the account of then-acting U.S. President Donald Trump on January 6, 2021. As was commented on the social network:
On January 8, 2021, ex-president Donald J. Trump Tweeted:
"The 75,000,000 great American Patriots who voted for me, AMERICA FIRST, and MAKE AMERICA GREAT AGAIN, will have a GIANT VOICE long into the future. They will not be disrespected or treated unfairly in any way, shape or form!!!"
Shortly thereafter, he Tweeted:
"To all of those who have asked, I will not be going to the Inauguration on January 20th."
"After assessing the language in these Tweets against our Glorification of Violence policy, we have determined that these Tweets are in violation of the Glorification of Violence Policy and the user @realDonaldTrump should be immediately permanently suspended from the service".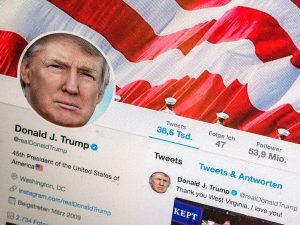 Monetizing Content and Development
You may think this thought is strange, especially looking at millionaire bloggers, but the problem of monetizing content and development is very acute now, and blockchain-based social platforms, which emit their own token, or provide an emission for each of the participants, offer a solution to this issue.
For example, the ways for the classic content manager to make money have been limited to receiving donations, selling advertising, or monetizing a personal brand through creating a product for sale.
There was no direct correlation between good content = and the high value of the blogger. Subscribers did not directly value what the blogger was doing, and the blogger did not feel a quick return on his actions.
It's quite different if you have your own token, the value of which is tied to activity. More and better, the token goes up in value, and fewer it goes down.
It's also possible to monetize by creating your own NFTs tied to content and implementing them.
Content Author Rights
Blockchain as an unchanging database within social networks also helps with the issue of determining authorship of this or that content. All changes of information are methodically written down and cannot be corrected. This function will provide proof of copyright at any stage of disputes.
Current Examples
The decentralized social network Mastodon is a decentralized platform for communication. Open source code, no algorithms to save data and no advertising.
Mastodon
For the user, Mastodon is more like Twitter in the form of many computers sending messages to each other. There is an app for Android and for iOS. The platform now has about 4.62 million users and continues to grow.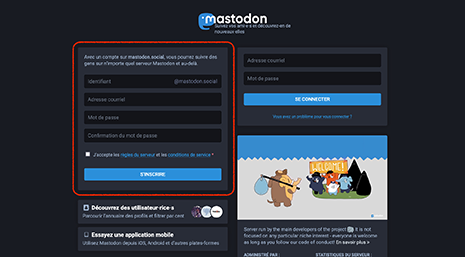 By the way, the head of Mastodon, Eugene Rochko, later said that Donald Trump's TRUTH Social was based on his platform code. Confirmation of this was found in the TRUTH code.
Sylo
The Sylo network is a specialized infrastructure for the communication of a large number of isolated nodes through the running of software on a PC. All users receive Sylo platform tokens (SYLO) while performing parallel services of communication providers for the network.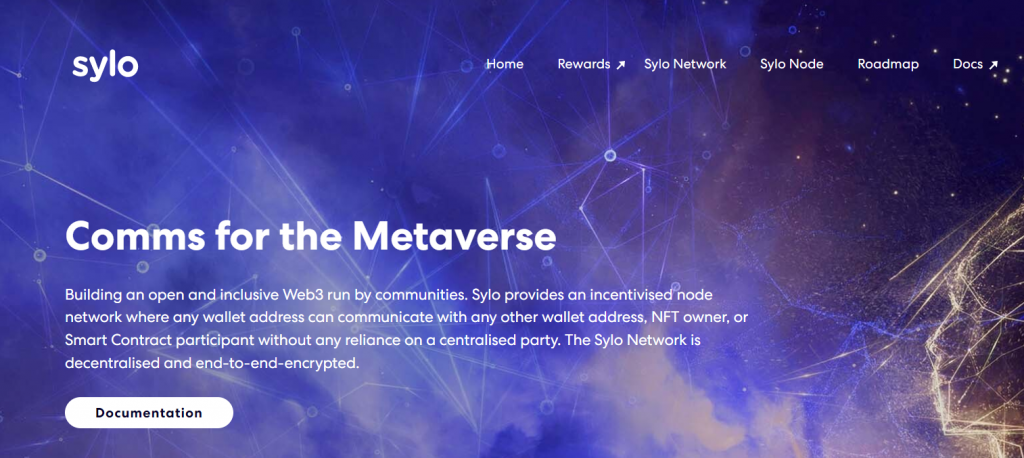 Sylo allows you to create a Metaverse community, encourage increased decentralization of the social network through Sylo Nodes, and link ecosystem activities to Sylo development (SYLO).
The token has an issue of 10,000,000,000 SYLO and is listed on several exchanges.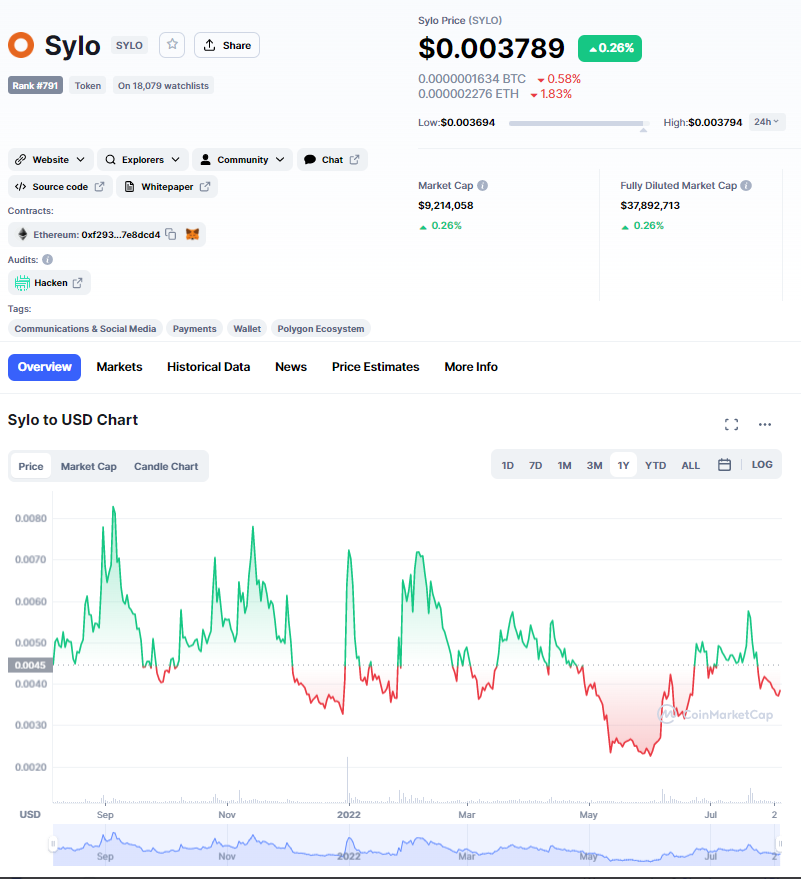 Torum
Torum used the concept of social networks as its foundation to form a crypto project and community distributed around the world. The decentralized platform has even positioned itself as the first social networking platform to promote the concept of crypto-centricity.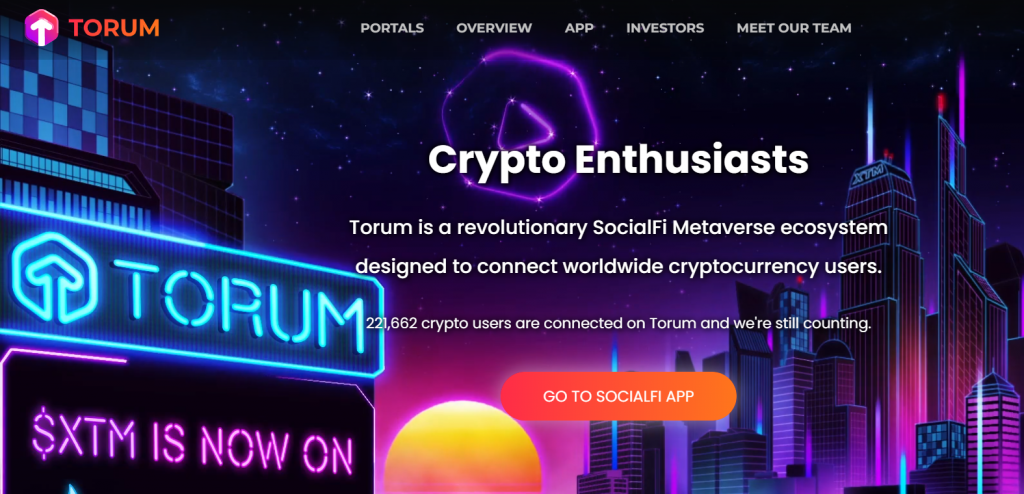 The goals of the project: to become the main source of information about cryptocurrencies, to be an effective marketing channel for the industry, and to connect crypto communities with each other without going to centralized social networks.
Torum also offers to evaluate new scenarios for using tokens in the ecosystem, expanding the concept of SocialFi, using its own example of the Torum token (XTM).
Torum (XTM) is implemented on 4 popular Ethereum, BSC, Polygon and Heco blockchains with a maximum issue of 800,000,000 XTM.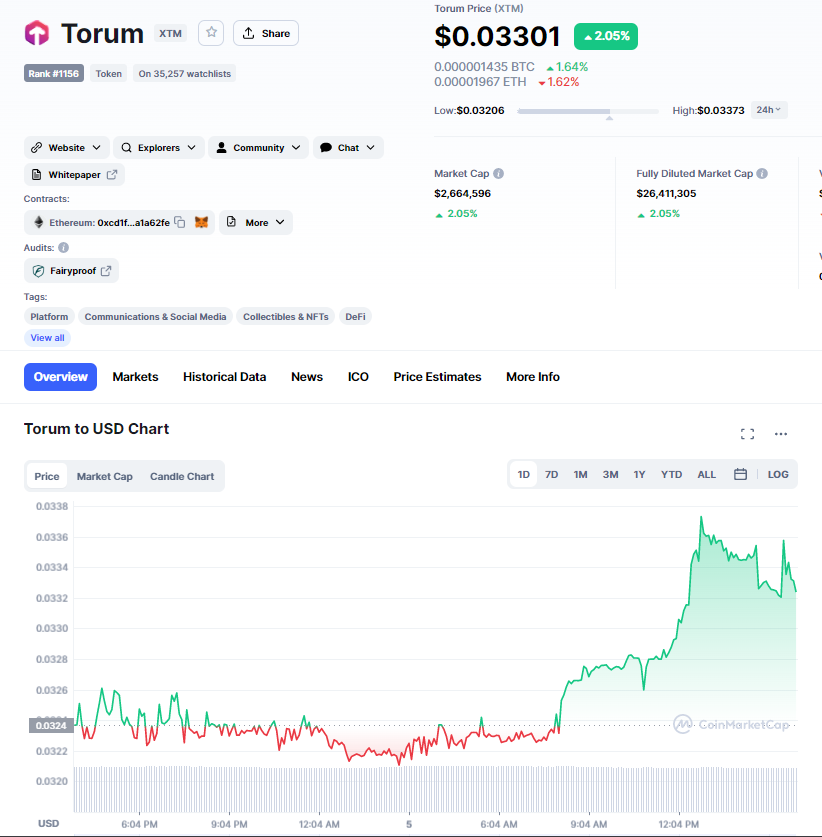 DTube
DTube is an analogue of YouTube but in a decentralized version. A very close and clear interface of the application softens the period of adaptation to the new platform. The most important difference is that there is no pressure on the user and, no manipulation of requests, no dependence on promotion algorithms. A transparent reflection of views and activity. Not only the content creator but all the users see the earnings from the video views. There are no monetization equations hidden from everyone. Everything is clear and accessible.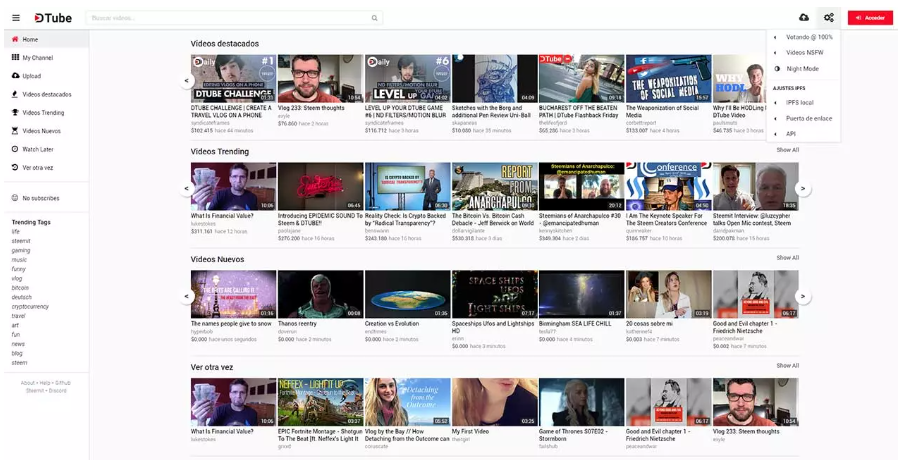 Also, videos on DTube cannot be deleted or edited after publication, and there are no ads at all.
All calculations inside the platform are made in Dtube Coin token (DTUBE), created on Ethereum and BSC blockchain network.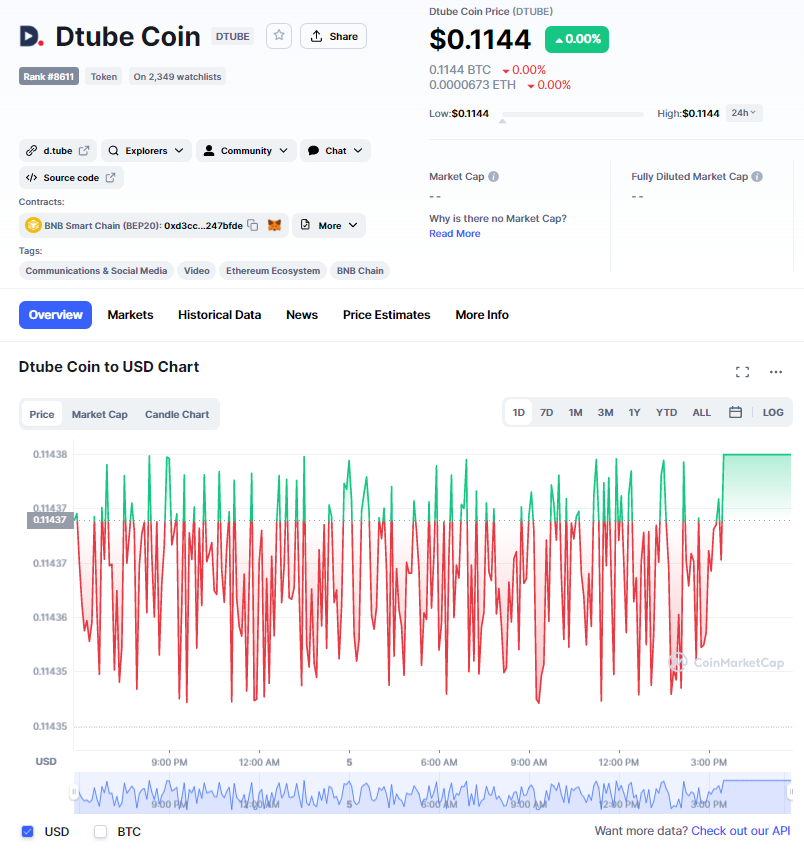 Flote
Even among decentralized social media networks, the originality of the idea of the Flote platform can be highlighted. The development team calls for changing the possibilities of social networks through blockchain technology. In many ways, Flote is focused on artists, and creators, offering them an alternative expression of their creativity. On the plus side, Flote does not charge even a fraction of the revenue from the content, keeping 100% of the earnings for the creator.
FLOTE tokens are the main asset and economic engine of the Flote platform. ERC-20 standard on Ethereum and Polygon blockchains. The token issue is 21 million FLOTE tokens.
Conclusion
Social media will continue to evolve, as will the rest of society, requiring a new, even more, original solution. In the near future, we will see Web3, NFT, SocialFi, cryptocurrencies and society interacting more closely. The end result will be a universal collaboration: technologically resilient thanks to blockchain, original thanks to new approaches, and economically rewarding thanks to cryptocurrencies.