Essentially, one of the biggest selling points of blockchain games is the ability to earn in-game currency, non-fungible tokens (NFTs) and cryptocurrencies and trade them in a marketplace. Platforms that integrate such features are called NFT play-to-earn (P2E) games. However, in most cases, players usually have to invest an amount before they start winning, especially once the games reach a certain level of popularity. These NFT games range from collectible card games and pocket monsters to role-playing NFT games, but you'll usually need to purchase in-game assets to get started.
Naturally, the initial cost of such play to earn games often discourages new players, as they sometimes have to spend considerable money to start winning.
Discover Many NFT Games to Play
Fortunately, there are P2E NFT platforms that impose no upfront cost. In other words, you don't buy NFTs to start the game. Think of them as top NFT games with the added bonus of creating earning opportunities through NFT and blockchain technology. As such, free P2E games are in high demand, which is why we've created a list of the best options available today. Below are some of the play-to-earn game titles you should look out for if free NFT games are your preferred choice.
God's Unchained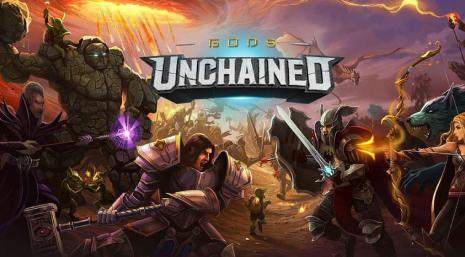 Gods Unchained is a card-based blockchain game. The free-to-play game was created by the Ferguson brothers, James and Robbie. It can count on a talented team of game developers who cut their teeth in big gaming companies like EA Games, Riot Games, etc.
Officially launched in 2015 on the Ethereum blockchain, this makes it one of the first blockchain card games to be created.
The principle is to buy "gods" cards with the GODS token and fight the "gods" of other players. There are different levels of cards. With these cards, each player can:
Sell ​​them on an OpenSea-type NFT marketplace to earn money;
Exchange them for cards from other players;
Keep them to build a complete collection.
The GODS token runs on the Ethereum blockchain. At present, its market capitalization is over 27 million dollars. In June 2021, the game migrated to Immutable X, a second layer solution of the Ethereum blockchain. This migration allowed the crypto game to be able to handle more transactions without congesting the Ethereum network or having to generate prohibitive gas costs for players.
Guild of Guardians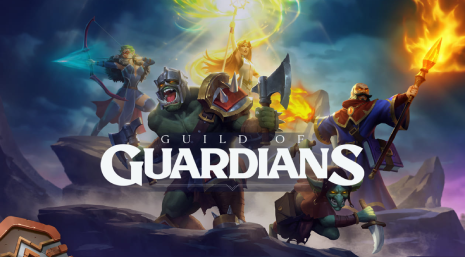 A mobile game that will be released in 2022. At the same time, all the details of the game are still unknown. The frequently asked questions clarify that the intention is to create a free NFT game that requires no expense. Guardians Guild has made it clear that the NFT game is not pay-to-win with its skill and strategy-focused design that as the game is not PVP-focused, any money spent will not come to the detriment of others.
Cryptokitties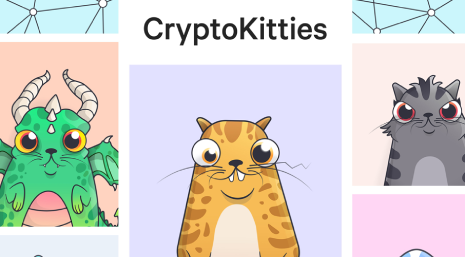 NFT Kittens was opened in late 2017. Cryptokitties was one of the first blockchain games where users could buy, collect, breed and sell digital cats using Ether. Players buy cats and breed them to produce offspring similar to their parents to be auctioned off at a market or kept by their owners.
The game quickly gained popularity and became one of the first successful DApps in history. It also became a reference for those who wanted to learn more about cryptocurrencies.
CryptoCelebrities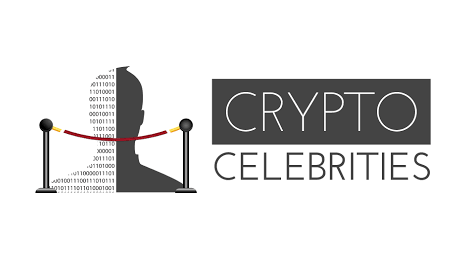 A Cryptokitties with celebrities? CryptoCelebrities is a free game running on the Ethereum blockchain that allows users to collect and trade crypto celebrities. At its core, it's a token project that aims to put popular TV, movie, and music personalities into the cryptocurrency space and allow people to collect them.
If a celebrity becomes popular with other users, potential rewards go to those who own it in the first place. It's a fairly simple game; you get paid for it if your fame levels up.
Thetan Arena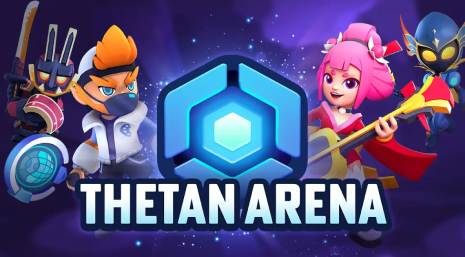 Thetan Arena was released in open beta on Google Play and the App Store. It is a blockchain-based multiplayer online battle arena or MOBA game, and here we are going to give a beginner's guide to Thetan Arena. Players can gather a group of friends, join a team, compete against other players, and earn money solely based on their skills. Accordingly, the gameplay focuses on demonstrating individual skills as well as coordination.
The developers guarantee a game experience never seen before, as well as a guaranteed loss to anyone the second you stop fighting. Hundreds of weapons are available for your heroes. You better devise a solid strategy, too, because the fiercest battle awaits you from the minute the ship leaves you on the battlefield. If you are new to the game, here is a detailed guide.
Chain Monsters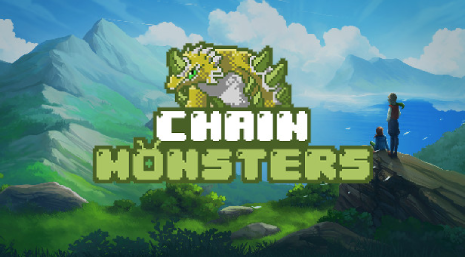 If you want a Pokemon-style NFT game, MMORPG Chain Monsters might be a good option. Running on stream Blockchain, Chain Monsters allows you to collect chain monsters and in-game items, which can be sold in the market. Chain Monsters is currently in its final alpha testing period, with 10,000 players having access to the game. It will then be released in open beta and, according to your FAQ, will be released for PlayStation, Xbox, and Nintendo Switch.
Ethermon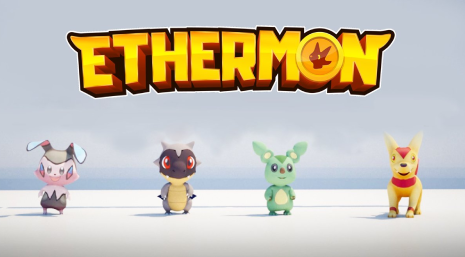 This is among NFT crypto games based on the Ethereum blockchain, where you can train, transform and trade monsters or digital monsters. Users can use their acquired monsters to engage in real-time skill-based battles with other players and receive Emon rewards. Additionally, in-game currency can be traded on cryptocurrency exchanges.
War Riders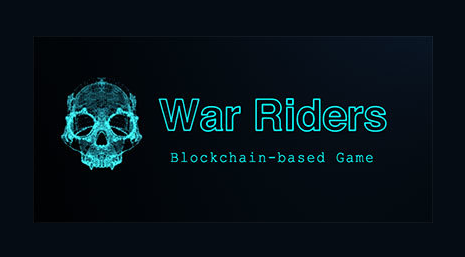 A Mad Max-style game set in a post-apocalyptic world where players create vehicles to fight for blockchain-based rewards. You get a good idea of ​​the type of game by the name. Players use heavy vehicles to mine ERC 1155 tokens which can be converted into cryptocurrency. It's fascinating to see how these blockchain play to earn games play out. So if you want to start mining Ethereum tokens, check out War Riders.
Mir4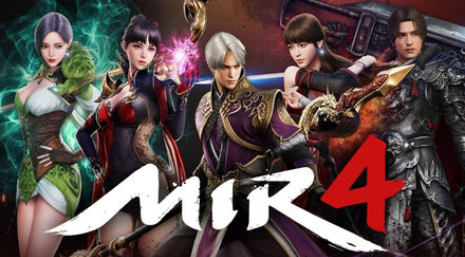 "MIR4" is the first NFT MMORPG game with very good graphics that can compete with some high-quality traditional video games. In terms of graphics, the visuals of MIR4 can be compared to games like Lifeafter from NetEase, and Black Desert from Pearl Abyss MIR4 has good character customization where players can customize the look of their characters according to their preferences.
To start winning in this NFT game, your character must first reach at least level 40 to unlock your DRACO coin (in-game currency). Once you unlock Draco, you can now start mining a game item called Dark Steel, and these Dark Steel, which you can convert to DRACO and convert DRACO into real money.
Splinterlands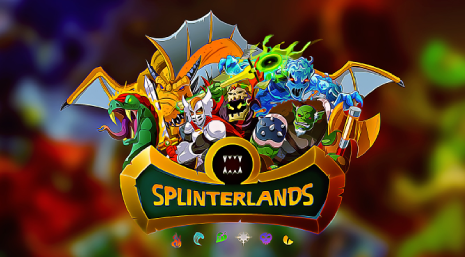 It is a trading card game running on the Hive blockchain. Although the game is free, you may want to redeem your in-game items. First, you will need the Summoner's Grimoire. This will give you access to your keys to earning rewards. It is among these crypto games that display a well-developed narrative based on a mythical world.
Decentraland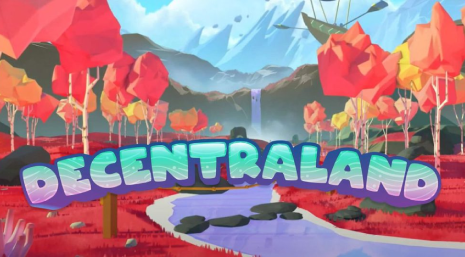 Decentraland is one of the best-known platforms when it comes to the metaverse. In fact, it is even the most important when considering the capitalization of its token. With a capitalization of more than $4 billion, the MANA token is among the 40 largest cryptocurrencies in the world.
But Decentraland is also one of the first metaverse platforms to have been developed. The Beta version of Decentraland was launched in 2019. Its official launch dates back to February 2020. At that time, few people had heard of the metaverse, and the Facebook company was still far from having changed its name to Meta.
Pure metaverse platform, Decentraland takes the principle of historical video games like Sim City. Concretely, Decentraland offers land that players can buy and then develop by setting up infrastructure there. In detail, the platform provides 90,601 plots, each measuring 16 meters by 16 meters. Each plot is an NFT and is purchased in crypto. The token used is the platform token, the MANA token. It is an ERC-20 token, i.e. it uses the Ethereum blockchain.
Coin Hunting World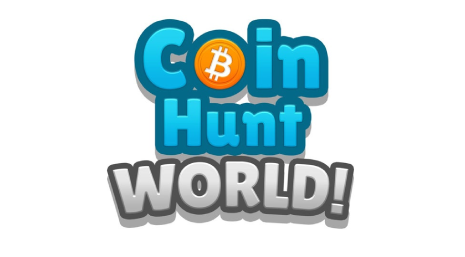 A Pokemon Go-like game where players search for Bitcoin and Ethereum. Here you have to go around your city using a digital map and search for the keys. Once you've collected enough keys, you can drop them into chests. And then you will be forced to answer a trivial question. If your answer is correct, you will be rewarded with BTC and ETH. In other words, Coin Hunt World isn't the kind of game you're going to stay home to play.
Sandbox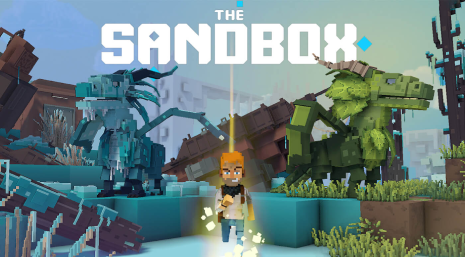 The sandbox has created a virtual Ethereum-based metaverse where players can create in-game assets, monetize them, and participate in an immersive gaming experience. The idea is to promote user-generated content and gameplay by implementing a rewards system that allows players to retain the right to share or sell their creations (usually word items) and digital real estate.
Mines of Dalarnie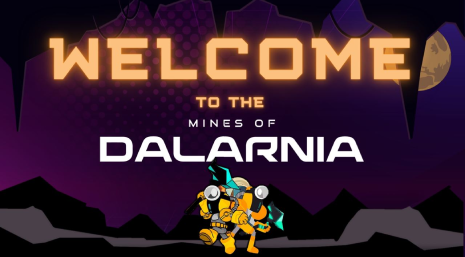 Mines of Dalarnie is an action-adventure game project that features a unique blockchain-powered real estate market. The player base is divided into two cooperating factions, Miners and Landlords. Miners fight monsters and destroy blocks to find valuable resources, while landowners provide land and resources. Players can also team up with friends to defeat monsters, complete quests, and unlock in-game rewards.
My Neighbor Alice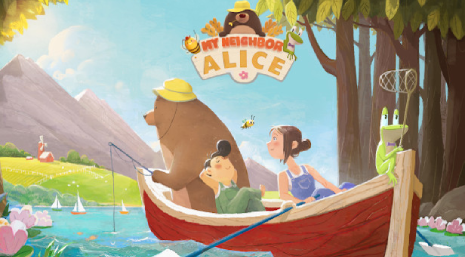 The My Neighbor Alice or ALICE token has a capitalization of over $200 million, which puts it in the top 300 global cryptos. The NFT ALICE game was created by Antler Interactive, a Swedish company. Antler Interactic is a pioneer in the field of virtual reality.
For example, the company is behind the following platforms: SVRVIVE: The Deus Helix, Kartong – Death by Cardboard, Krystal Kart AR, Krystopia: A Puzzle Journey, Krystopia, and Nova's Journey. For its development, the My Neighbor Alice project has raised more than $2.1 million from well-known investors such as Coin98 Ventures and Kyros Ventures.
The principle of My Neighbor Alice is inspired by that of other games such as Animal Crossing or Minecraft. My Neighbor Alice is a metaverse platformer centered around the character of Alice. Each player can buy land within the following virtual islands:
Snowflake Island;
Medieval Rest;
Nature's Rest;
Lummestad;
Sandy Coast:
Submerged Island.
Each player can buy a piece of land as an NFT and then develop it by planting houses, lakes, animals, plants, etc. Each player is recognizable with his avatar.
Mobox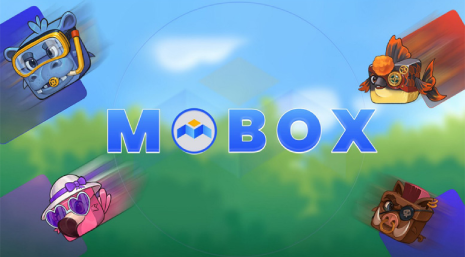 A cross-platform GameFi metaverse that combines gaming NFTs with DeFi yield farming. Players can purchase NFT Moboxes, also known as MOMOs. Players can farm, battle, and generate cryptocurrency rewards with their MOMO NFTs. The platform also allows players to trade their MOMOs, stake them to mine MBOX tokens, or use them as collateral in the MOBOX metaverse.
Mobox offers simple gameplay that combines free play and play-to-win mechanics. The game prioritizes NFT interoperability, allowing players to use their MOBOX resources across multiple games simultaneously.
Alien Worlds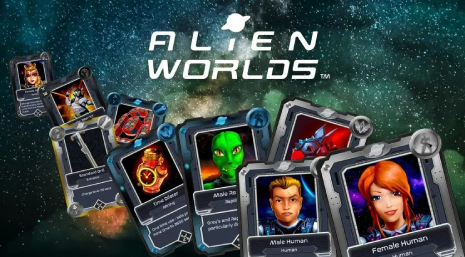 Alien Worlds is an NFT Metaverse spread across seven planets. The object of the game is to earn in-game cryptocurrency called Trilium (TLM), which can be exchanged for real money. Players can mine TLM or send virtual spaceships on missions across the metaverse to compete for a share of the TLM prize. Each traveller can receive up to five NFTs after completing a quest. The game also allows players to compete on the BSC blockchain while exploring the different planets.
Souls of Nature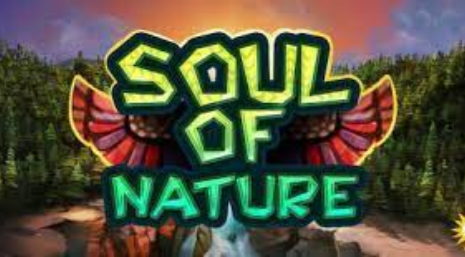 Souls of Nature is a new project that started this year. Yet it already ranks at the top of our ranking. Indeed, if Souls of Nature is positioned so well, it is undoubtedly because this game will combine business with pleasure. Indeed, Souls of Nature is an NFT game committed to animal and environmental causes, which will be released in early 2023.
The game is relatively simple. By obtaining one of the 9,271 NFTs in the collection, which is expected to be available in Q3 2022, you can then enjoy the metaverse while protecting endangered species in the real-life ecosystem. Thus, a certain percentage of the sale of NFTs will, in a way, be donated to Mother Nature.
Within the Souls of Nature metaverse, your animal will be able to evolve through different quests and make you earn money while participating in a notable work: that of the animal cause and ecology. The metaverse will be available in HD, and looking at the website, the graphics look simply amazing!
At the end of the year, the project will also release its own token, the $ZOOIE. Moreover, a Beta version of the game will be open to all ZOOIE holders. In short, this new game will allow you to earn money while taking care of the planet. To find out more, do not hesitate to consult the Road Map of the project on the official Souls of Nature website.
Lucky Block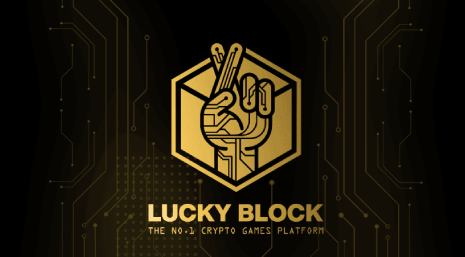 In just a few months, Lucky Block has become the world's leading crypto gaming platform. It thus offers raffles, and this, on a daily basis. With a market capitalization that exceeds $1 billion, its native token is now one of the fastest-growing cryptocurrencies.
What pleases with this new game format is that everyone can participate. No geographical restrictions, the draws are made in complete transparency, and above all, the fairness of the games is respected.
To participate, you will have to pay the entry ticket, which is $1 in LBLOCK tokens. Note that those who already have LBLOCK in their wallet can directly connect to the application and play for free. The first draw took place on May 31, 2022, and since June 6, there have been occasions every evening.
It is worth remembering that 10% of the jackpot will be reserved for charity. 10% will be given to LBLOCK token holders as a bounty, 8% will be injected into the fund for the development of Lucky Block and 2% in the NFT raffle.
At the same time, holders of NFT Lucky Block can participate in the daily NFT raffle, the prize pool of which is now estimated at more than one million dollars.
Silks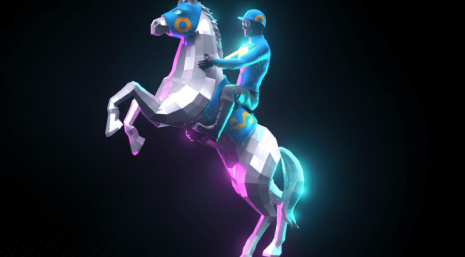 Silks are one of the next NFT games to hit the market, and chances are it'll be the talk of the town! The game is a clever mix between metaverse, NFT and horse racing. Just that! On Silks, players can purchase avatars called "Silks", which can be likened to jockeys.
Additionally, players can also own Silks horses, land and stables. Where the game gets really interesting is that it takes into account the results of real horse races. If you know the game NFT Sorare, it's a bit the same principle.
Each NFT horse is paired with a real-life Thoroughbred with a 1:1 correlation. The performance of the NFT horse, therefore, takes into account the pedigree, history and development of the horse in the real world. Depending on these results, players earn rewards and collect winnings in the form of STT token, the platform's native token.
The launch is scheduled for the end of April. Silks horses will be offered for sale regularly throughout the year via auction. It is possible to access the whitelist by joining the Discord Silks. You can also find a lot of information on the official Silks website.
League of Kingdoms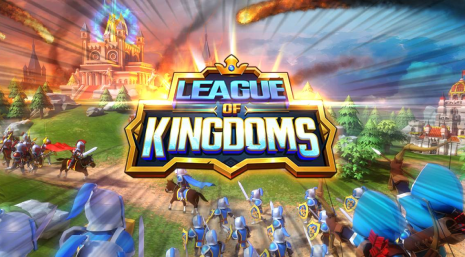 League of Kingdoms is an MMO strategy game where the resources you can mine or get in this game is an NFT which you can mint and trade in the open sea for real money. League of Kingdom is available on PC to play in a browser and also available on Android and iOS through an app.
But not only the resources but also the land you own, you can think of a real state that you own fully. Once you own the land, every time players farm on the land you own, you will get 5% of the resources they have obtained, and as your land level increases, the more profit you will earn and the higher your land level, the higher the price will be if you try to sell it on the open sea.
Axie Infinity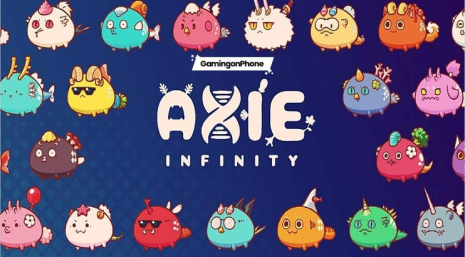 Axie Infinity is the most popular Play-to-Earn game today. The native token of the platform is the AXS token. With a capitalization of over $2.5 billion, the Axie Infinity token is among the 50 largest cryptocurrencies in the world.
The Axie Infinity game was officially launched in 2018 by Sky Mavis in collaboration with Trung Nguyen and Aleksander Larsen. The developer team is based in Vietnam. What is the game principle of Axie Infinity?
If you remember the famous Pokemon game, then you understood the Play-to-earn game Axie Infinity! Indeed, on Axie Infinity, players can buy creatures in AXS tokens. These creatures are called "Axies".
Each creature is customizable. For example, there are more than 500 different "bodies" divided into different categories of creatures: aquatic, bird, insect, plant, reptile, etc. Then each player can develop their creature to make it stronger by giving it certain abilities.
For example, you can mix different body parts to make your creature able to live in different environments! It is also possible to organize battles between Axies which can allow players to earn rewards.