The crypto industry broke into the economy very quickly and unexpectedly. Someone was able to appreciate the idea instantly, but it took someone years to understand the essence of cryptocurrency, blockchain, and crypto. The popularity of the new phenomenon is largely due to talented crypto journalists who write and patiently tell readers about the essence of blockchain technology and its impact on our lives.
We offer you our rating of the best crypto PR journalists who, in our opinion, talk about crypto and blockchain most completely and interestingly way.
The Leading Crypto PR Journalists
Jon Rice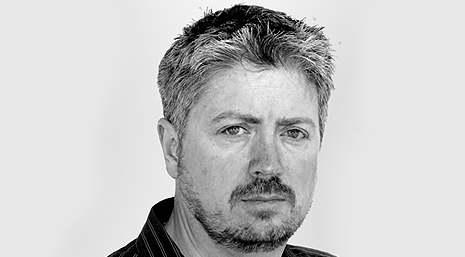 Jon Rice has rightfully earned the title of one of the leading crypto PR journalists. He is a man of broad interests. Editor in Chief of Cointelegraph, a co-founder of Crypto Briefing – an online magazine about the cryptocurrency and blockchain industry. He is known as an advocate for everything related to the cryptocurrency industry.
Jon has tried many professions – copywriter, web designer, marketer, creative director, and publisher. But he devoted his life to writing and chose cryptocurrency as his subject. His language is easy, and reading his articles is a real pleasure. He covers the hottest topics in crypto and blockchain. He finds crypto news that the mainstream media misses.
There Is No Place for Competition in the Blockchain
According to Rice himself, the model of his Crypto Briefing is very simple – to violate the established order. However, this also happens in crypto topics – cryptocurrency and blockchain are nothing more than a constant violation of the existing financial system.
The first place in our ranking is given to this particular crypto PR journalist for his beliefs. He does not accept the behavior of people on the crypto market. He believes that it is impossible to bring old methods of competition to fundamentally new tech. His call in the last newsletter written as managing editor of Crypto Briefing is heart-touching.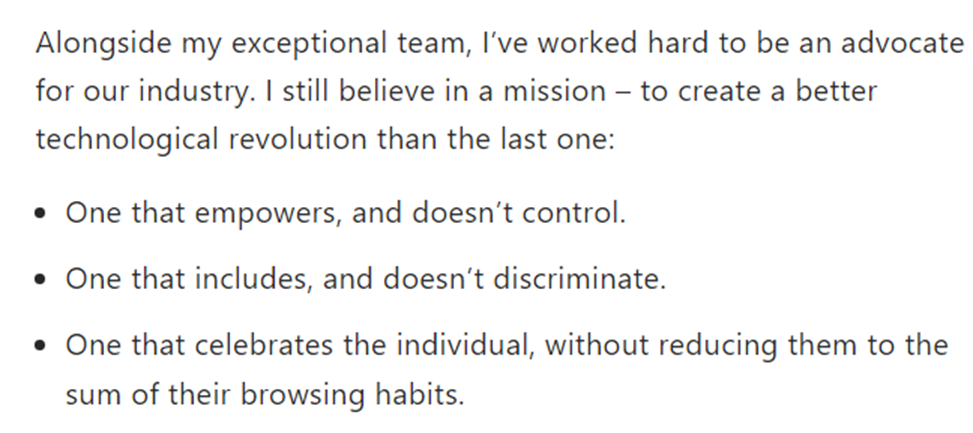 We fully agree with Jon's opinion: all participants in the crypto market should support each other, and they should not create obstacles or play dirty games to sink a competitor. All this will lead to a "Pyrrhic victory" – we will give cryptocurrency and blockchain technology under the control of states and corporations.
You can find Jon on Twitter @JonRiceCrypto. He has about 4 thousand Twitter followers.
Michael del Castillo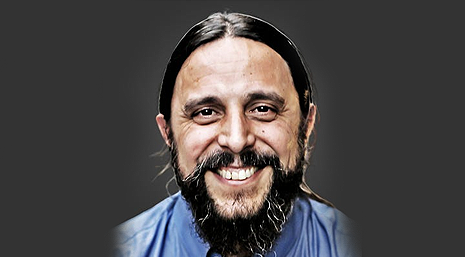 The second place in the ranking among the most interesting crypto PR journalists goes to Michael del Castillo, a well-known person in the blockchain and crypto industry. He collaborates as an independent journalist with many magazines. He is the managing editor of Forbes, a co-founder of LitManhattan, ACJRnetwork, and a member of PenAmerica. For Forbes, his work is a kind of digital asset.
11 Years of Observations on Blockchain and Crypto
Michael has been covering crypto news and offline and virtual events since 2011, being the oldest reporter for the cryptocurrency industry, blockchain, and crypto. Of course, this is a person who has a name in crypto, his publications are reprinted, and Michael himself is quoted as an expert in the field of blockchain. His articles appear in leading magazines: New Yorker, Bloomberg, Silicon Valley Business Journal, and Upstart Business Journal.
This is a man who has been keeping abreast of events for 11 years now. One can only admire his immersion in the subject. But not only crypto captivates Michael. One of his projects is Literary Manhattan, a non-profit project that celebrates Manhattan's authors.
Michael del Castillo has over 22K Twitter followers and can be found as @DelRayMan. Here you can find useful information about crypto.
Wong Joon Ian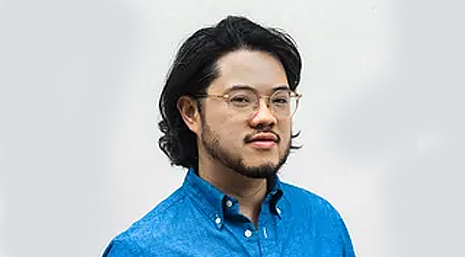 The list of the best crypto PR journalists cannot be complete without the senior reporter of CoinDesk. Joon Ian Wong is not only a cryptocurrency journalist but also a crypto blogger who publishes his works on various platforms. His analytical articles on crypto and blockchain on the medium.com platform will be useful to everyone dealing with cryptocurrency.
Joon is an excellent cryptocurrency analyst who talks in an accessible way about loyalty scores, social tokens, subcultural capital, and other completely unusual phenomena. He considers crypto from completely different angles, unusual for users.
Social Blockchain
Joon goes deeper into the crypto space than is generally accepted. He is one of the few journalists who pay close attention to the impact of crypto tech and phenomena on society.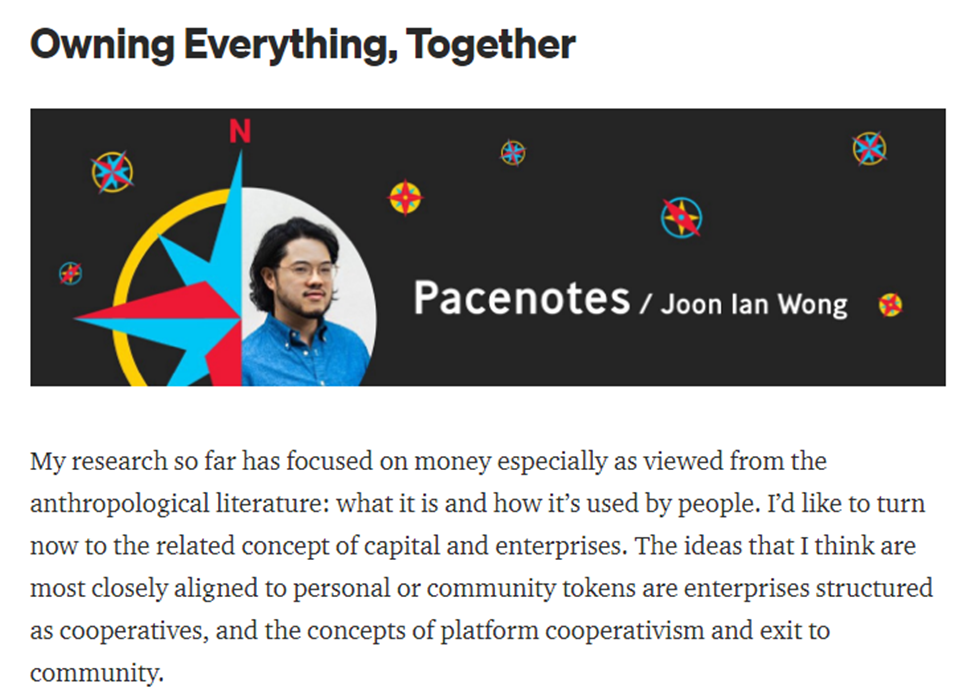 At the same time, he always deeply studies the subject of crypto and blockchain and is aware of the latest opinions and publications.
On the journalist's page on Twitter (@joonian), you can find many links to interesting events. 24K Twitter followers have already become interested.
Brady Dale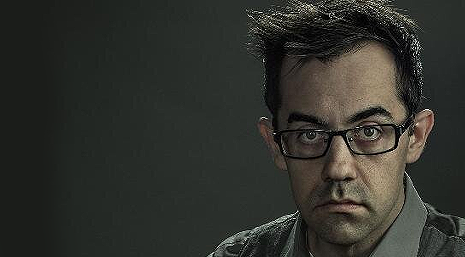 This crypto PR journalist from CoinDesk has been writing about blockchain technology since 2016. Cryptocurrency captured him so much that it became the main topic of all his stories. As one of the leading crypto PR journalists in a well-known magazine, Brady Dale tells his readers a lot of crypto and blockchain news. But his main advantage is his point of view, as a writing author, on everything that happens.
Makes You Think
Brady has his blog at bradydale.com, but most of the publications are presented on Coindesk.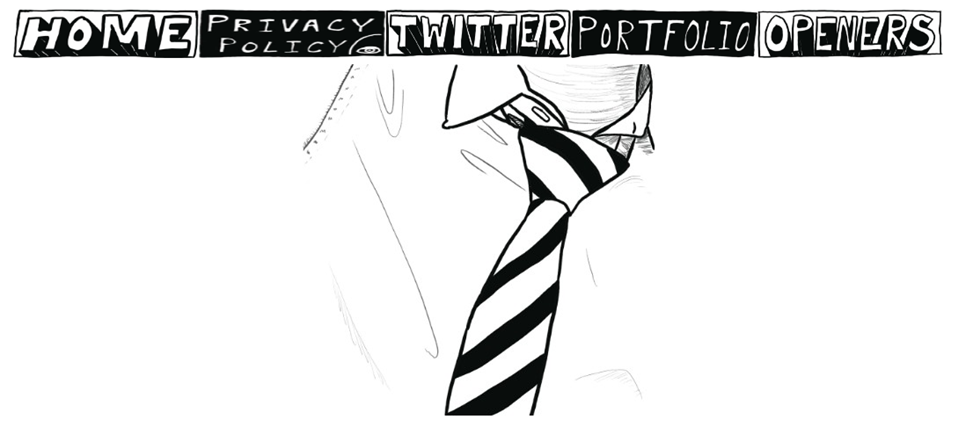 You can follow Brady Dale on Twitter (@BradyDale), where he has over 15K Twitter subscribers.

A Crypto PR Journalist, an Author of a Book
Nathaniel Popper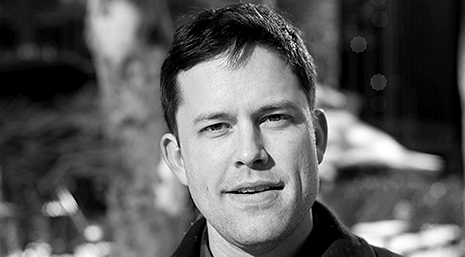 Crypto PR journalist has collaborated with Los Angeles Times and The Forward. He works as an editor for New York Times now. The main topics of his articles are cryptocurrency and tech. Nathaniel writes about the latest crypto and blockchain news as a staff member.
Digital Gold: Bitcoin and the Inside Story of the Misfits and Millionaires Trying to Reinvent Money
But his main work is the world-famous book "Digital Gold: Bitcoin and the Inside Story of the Misfits and Millionaires Trying to Reinvent Money", dedicated to the history of the development of the first cryptocurrency in person. Readers learn about the most incredible characters that influenced bitcoin: a Finnish student, an Argentine millionaire, a Chinese entrepreneur, the creator of Netscape, and others.
The success of the book is evidenced by its nomination by the Financial Times in the category "Best Business Book of 2015".
On Twitter, Nathaniel has nearly 47K Twitter followers. You can find him as @nathanielpopper.
Camila Russo
Camilla Russo is also a well-known personality among crypto PR journalists. She collaborated as an editor with Bloomberg News in New York, Madrid, and Buenos Aires, but then she founded Defiant, an information platform dedicated to decentralized finance. Publications are dedicated to financing and the blockchain industry. Camilla is passionate about world decentralized finance and tells her readers about its most interesting aspects.
The Infinite Machine
Camilla became known in wide circles with her book "The Infinite Machine" – the first book about the history of the creation of the Ethereum blockchain. In April 2022, Ridley Scott announced a film adaptation of a book about Vitalik Buterin and the difficulties he had to face.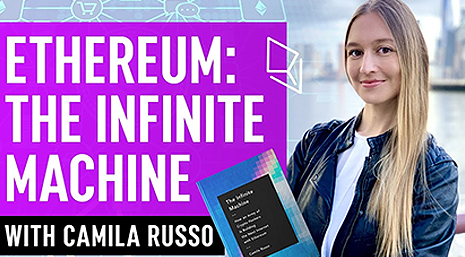 In addition to publications in the media, Camilla has a blog on YouTube, "DeFi, NFT & Web3 Insights – The Defiant". For novice crypto enthusiasts, the project website has a "Guide" section, where you can learn about the basic concepts and mechanics of crypto and blockchain.
On Camilla's Twitter (@CamiRusso), you can see the news, as well as the opinions of various experts from the crypto space, for example, her communication with Vitalik Buterin. In total, she has 87K Twitter followers.
David Z. Morris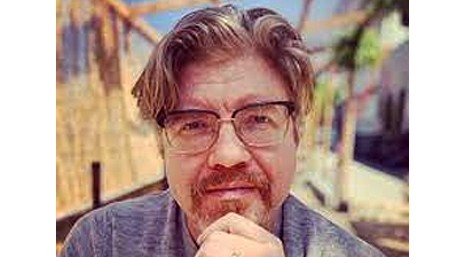 A prominent crypto journalist, who works for Coindesk, of course, where he is a managing editor. Cryptography has fascinated David since 2013. This cryptocurrency journalist demonstrates his commitment to cryptocurrency not only with publications – David owns digital assets in bitcoin and other cryptocurrencies.
Bitcoin is Magic
His book "Bitcoin is Magic" made him famous.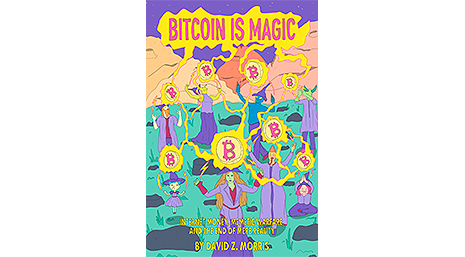 Being an academic sociologist in tech by his education, David not only talks about how blockchain and crypto work and what cryptocurrency is but also writes about the philosophical and social aspects of the impact of cryptocurrency on humanity.
In one of the last articles, "Satoshi Wept: How Crypto Replayed the 2008 Financial Crisis", the journalist very accurately and quite ruthlessly explained the reasons for the coming "crypto winter" and draws an analogy with the financial crisis of the real economy in 2008.

The author's current opinion on a variety of subjects can be found on Twitter (@davidzmorris), where he has over 8K Twitter followers.
Paul Vigna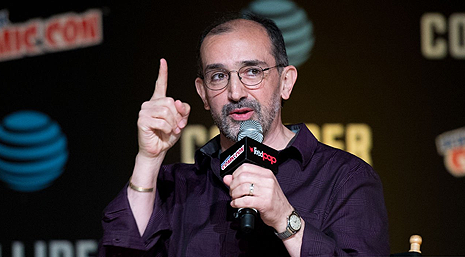 The Wall Street Journal editor has written three books that are considered among the best for understanding blockchain: The Age of Cryptocurrency and The Truth Machine (co-authored with Michael J. Casey), and Guts.
The Age of Cryptocurrency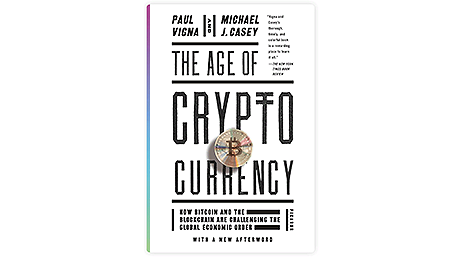 In the most famous "The Age of Cryptocurrency", the authors consider the history of the appearance of bitcoin and its development. It is interesting to read about the reflections on the future of bitcoin, the cyber economy and its impact on the real world. According to the authors, digital assets have already firmly entered the lives of many people, and a complete restructuring of global finance is coming.
A cryptocurrency journalist regularly publishes his articles in the Wall Street Journal, offering readers the latest blockchain and decentralized finance news. For example, in the latest July post, he talks about trades for those who lost a lot of currency during the last crypto winter.
Link to editor and writer on Twitter @paulvigna
Independent Crypto Assets in Crypto Journalism
Laura Shin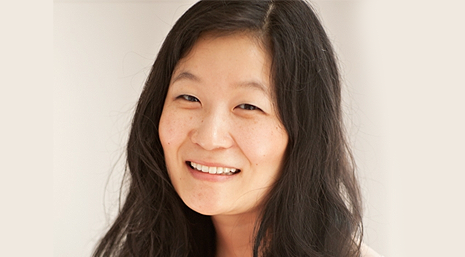 One of the most respected crypto PR journalists is Laura Shin, a freelance writer and author of the book "The Millennial Game Plan: Career And Money Secrets To Succeed In Today's World". Laura has long been a Forbes managing editor in the cryptocurrency and decentralized finance section. She has now retired from Forbes as a staff member and runs her podcast, unchainedpodcast.com, and continues to contribute to Forbes, Bloomberg, Fortune, and more.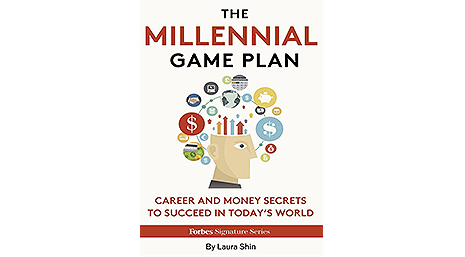 The podcast, of course, is dedicated to crypto and blockchain, and the format of interviews with leading experts and activists in this field makes it valuable. At the Blockchain Awards 2016, Laura was named the most insightful journalist in crypto media.
On Twitter, Laura can be found as @laurashin.
Willy Woo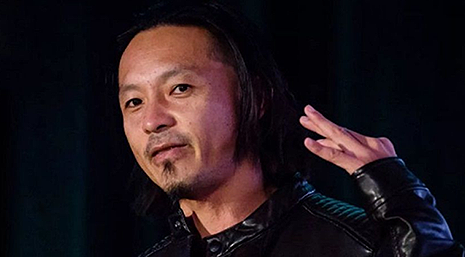 Not only journalists get into the ratings. A renowned crypto analyst, freelance writer, and blog host Willy Woo is also an iconic figure in the crypto media. He is quoted in Bloomberg and Coindesk, and his opinion is referenced. Willy has been posting Bitcoin Forecast newsletters on the Substack platform, but he has now suspended this activity. Many of his publications can be found on well-known platforms, for example, on bits.media.
His model "Bitcoin Difficulty Ribbon" helped investors to determine when to buy cryptocurrency based on crypto mining.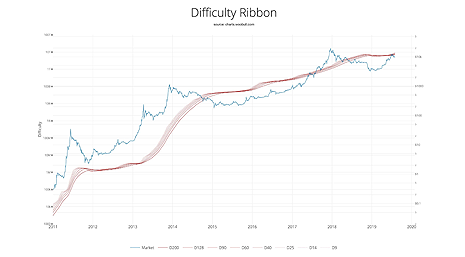 His blog has many interesting publications on research, markets, cryptocurrency, etc.
On Twitter, you can find Willy Woo under the nickname @woonomic, and he has 1 million followers.
A Journalist Shaping Crypto Space
Caleb Silver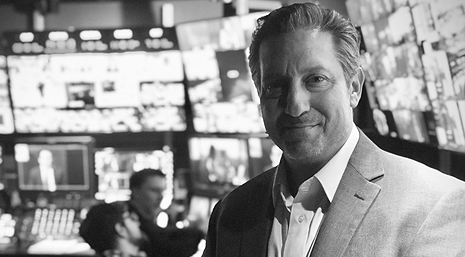 The rating of the best crypto PR journalists could not do without the managing editor of the online magazine Investopedia. This is a resource that aims to improve the financial literacy of its users. In 1999, it was created as a financial Wikipedia, but since 2017, the site has changed to become more useful for investors. The managing editor played a significant role in this process.
Caleb started out as a journalist, collaborating with CNN, Bloomberg, Yahoo Finance, etc. Now he often acts as a financial expert, including in the blockchain industry.
Investopedia helps millions of people to make decisions and share the latest crypto news. It is also important that on the website, we can learn about the important research of crypto analysts and build our opinion about the current events.
Mr Silver is a really famous person in journalism in the finance field. He has received Peabody, EPPY, and SABEW Best in Business awards, two Emmy nominations, and was also nominated for a Loeb Award in 2018.
We included him in our list for his honest opinion and great support for non-professional investors.
A Journalist Working at the Junction of Tech
Cade Metz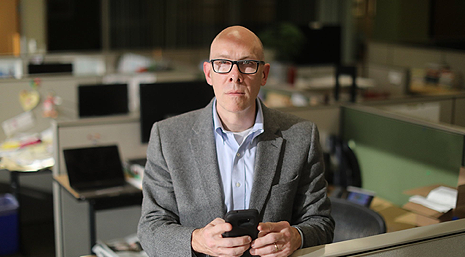 Among crypto PR journalists, it is Cade who writes about emerging technologies in all aspects. As a tech correspondent for the New York Times, he immerses his readers not only in the world of cryptocurrency, blockchain and crypto but also shows how the world is changing.
At one time, Metz collaborated with PC Magazine, The Register, and Wired. His interests are unusual for laymen. From Cade's stories, we learn about drones, artificial intelligence, and virtual reality. He wrote the book "Genius Makers" about artificial intelligence.
In his publications for the New York Times, "Everbody into the metaverse!" Virtual Reality beckons big tech" Cade writes about the development of technologies that will help users immerse themselves in virtual worlds.
We believe that Metz's work is very important since all crypto projects are based on technologies which many people forget about and describe only the financial component. Cade shows the potential ways of development of crypto and the digital world as a whole, showing us what else has been invented by mankind.
The number of Twitter followers of @CadeMetz is about 27 thousand people who read his news with pleasure.
Conclusion
Each author makes an active contribution to the development of crypto-media and brings important useful information to society. Without the work of these people, the crypto industry would not have been so developed.
If you subscribe to these people on Twitter, you will get the opportunity to learn the latest news and ask questions that interest you.