The most popular social platform for cryptocurrencies is Twitter, but you can also find interesting and useful blogs about crypto on Youtube. In this article, we will look at the most useful and interesting YouTube accounts about cryptocurrency that will help you keep up to date. Cryptocurrency is one of the most famous and discussed topics of our era. Thanks to modern technologies, information about it is available in all corners of the Internet. YouTube is one of the best platforms for finding information about cryptocurrency.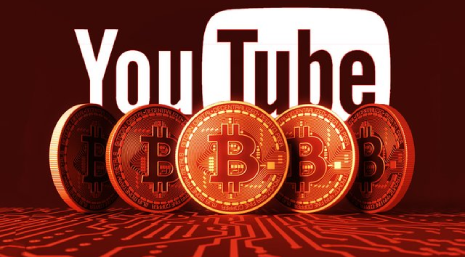 Digital currencies cover many areas, so people need to know what is going on in this space at all. In this article, we will look at popular YouTube channels on the subject of cryptocurrencies for 2022. It so happened that they all use the widely spoken English language in the world.
The BitBoy Crypto community is without a doubt one of the biggest crypto communities on the Internet, with more than 1,40 million subscribers to the YouTube channel. The team publishes their videos several times a day. Videos are released on absolutely different topics, news, technology review, etc. All videos are shot in a light format, which makes this channel interesting and easy to watch.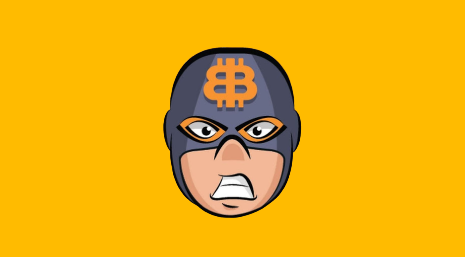 A lot of interesting crypto influencers from different crypto industries come to this channel. What makes this channel even better than when you watch it? You can find a lot of new interesting channels.
A YouTube channel with piano tunes and piano analysis from Piano Matty B that starts your day off with smooth technical analysis can't be bad, right? Or you can watch the great show " Around the Blockchain, " where four guests discuss news, opinions, and trends concerning the crypto market. Especially if you like sports and 90s pop culture humor, BitBoy Crypto is an essential crypto channel for your collection.
This is one of the most popular accounts on Youtube, which has a large number of subscribers and an incredible number of views. This channel was created back in 2013 but is only now gaining incredible popularity. The account host talks about everything that affects the crypto market. He also talks about new blockchain technologies. The presenter himself is an international speaker on blockchain and other new technologies in the crypto world.
His channel has instructional videos on issues related to cryptocurrencies and blockchain. He also appears in interviews with well-known personalities in the world of cryptocurrencies, for example, Bitfinex technical director Pablo Ardoino or Bitcoin Cash supporter Roger Ver.
Previously, the host of this account- Doug, had another channel about poker. Now his channel about cryptocurrency and news from the world of crypto occupies one of the leading places in all the tops.
The presenter talks about bitcoin and other popular coins, as well as about new projects and their place in the crypt space.
The author mainly focuses on the topic of crypto scams, carefully analyzing the whole background of fraud. Thus, the author gives information about the traps that inexperienced investors fall into and advises how to avoid them.
The crypto youtube channel has been operating since 2014 and offers honest and truthful crypto news about crypto trading on a daily basis. The author of Crypto Daily is a funny guy who makes news about the crypto industry interesting by presenting it in a relaxed manner.
He explains a variety of topics using understandable expressions and, at the same time, complex terms. Also, on his YouTube channel, there are top selections of the best music videos about cryptocurrencies. To date, he has gained 200,000 subscribers and continues to attract an audience. The number of views reaches nine million, which makes it one of the best cryptocurrency YouTube channels.
Nicholas Merten, one might say, is the king of the crypto sphere. Fame was not easy for him and seeing the number of views on his channel, you will agree with this. In addition, he is a data analyst and a cryptocurrency trader. Thus, he is very well versed in data analysis and educates people on the latest trends related to cryptocurrency.
He explains every trend in the market with a flowchart illustrated in such a way that it is convenient for you to make informed decisions. During the week, he makes about five videos with various content, both in the interview format and live. Many people like him for his open views on monetary policy — he insists on a decentralized economy, without all this politics, while offering interesting ideas.
This channel publishes the latest news about the crypto space. It has information about all altcoins and describes every little thing in the cryptocurrency market. The channel teaches how to achieve your business goals and trade carefully. The cryptocurrency market has a lot to offer you, but it needs to be thoroughly researched before you start investing.
The crypto news channel publishes weekly videos about marketing trends in the field of cryptocurrencies. It already has more than six million views. The channel is also famous for discussing new technologies and how people achieve the blockchain revolution. Videos don't come out often, but when you see one of them, you definitely won't be disappointed.
The channel for crypto enthusiasts touches on many topics, including Bitcoin, Ethereum, and other altcoins. It includes regular news on blockchain technology analysis of ICO projects and cryptocurrencies.
There are also discussions on topical topics that surround the world of cryptocurrency. These discussions also apply to other digital assets. Crypto zombie will provide you with maximum information about the current situation on the bitcoin market, which makes it one of the most famous channels on YouTube on the topic of information about cryptocurrencies. Being a viewer of this channel, you should understand the essence of bitcoin trading and financial charts. The channel has more than 100 thousand subscribers, gaining 11 million views.
The Benzinga Crypto Show is hosted by Catherine Ross, an experienced member of the cryptocurrency industry. The show covers a variety of crypto-related topics, including decentralized finance (DeFi), altcoins, and initial coin offerings (ICOs). The show also covers market trends, which may be helpful for crypto traders looking to make news-based investment decisions.
The show also interviews prominent figures in the cryptocurrency industry. This is a great way to learn about projects firsthand, as you'll be getting information directly from cryptocurrency insiders. Overall, the show is educational without getting too technical, making it a great option for beginners.
Benjamin Cowen is hands-down the best cryptocurrency YouTuber for technical analysis. The YouTuber focuses on the data science behind price movements, and he offers an unbiased view of the crypto markets. If you're looking for content based on technical analysis without the hype, Benjamin Cowen is your go-to guy.
It's important to note that Benjamin Cowen is a highly technical trader, so if you're not a numbers person, then the channel may not be for you. This being said, Cowen breaks down his investment thesis in a clear and concise manner, making it easy to understand without needing to break down his technical jargon.
Coin Bureau is a top cryptocurrency research channel on YouTube. Similar to Benjamin Cowen, the channel tries to avoid the hype and offer a clear, unbiased view of the cryptocurrency markets. If you're looking to find crypto projects to invest in over the long term, Coin Bureau is a great place to begin your research on a variety of up-and-coming cryptocurrency projects.
Most of Coin Bureau's videos are structured the same way. The channel covers separate crypto projects in each video, and the videos are typically around 20 minutes long. Instead of focusing on technical analysis, the channel goes over the cryptocurrency's history, positioning, technology and competitors. If you're looking to invest in cryptocurrency, it's likely that Coin Bureau has already covered the crypto you want to invest in, making it a great starting place to learn the fundamentals of certain cryptocurrency projects.
Lark Davis is behind this crypto news channel. He lives in New Zealand and has one of the most popular crypto trading-related channels in the country. He entertains crypto enthusiasts by talking about blockchain solutions and discussing the change of the technological paradigm. The channel offers reviews, analysis, and interviews with crypto influencers on cryptocurrencies.
For those who want to learn about how to trade cryptocurrencies, this is one of the best channels, especially for novice traders. Davis will show you how to earn income in bitcoins, and if this is not enough, he will tell you about the latest market trends.
It is important to note that Lark teaches and informs about events such as Bitcoin halving. His channel with weekly videos has more than nine million views.
If you're looking for a YouTuber who offers analysis on price action and fundamentals, Lark Davis is a great option. The YouTuber has spent years in the cryptocurrency and stock markets, so rest assured that you'll be learning from someone with a ton of experience.
Lark Davis also provides tutorials on his YouTube channel for investors looking to jump right into the crypto markets. Some helpful tutorials the channel can help with are how to stake Ethereum for interest, how to use Binance Exchange, and how to purchase Wrapped Bitcoin (WBTC).
Results
YouTube has provided a great platform for people to share information and learn something new. All of the above channels have gained popularity due to the quality of their information and for an interesting presentation. You will definitely like at least one of the bloggers from the above selection. Nowadays, it is very important to follow trends and popular novelties in order to always stay informed. If you want to gain more knowledge about cryptocurrency trading and, in particular, be aware of the latest news on the bitcoin market, the above channels will be very useful.