According to Coindesk, over 400 blockchain games were released, setting the path for a highly competitive market full of various "Play to Earn" strategies to reward players.
Many of these blockchain-based games allow players to generate revenue directly by completing game objectives. Because these earn crypto games run on the blockchain, they can use NFTs, in-game currencies (which are basically tokens that can be traded and sold on open markets), as well as "rental" and "stake."
To generate cash, most play to earn crypto games rewards for completing tasks, exchanging commodities, and renting characters. But what precisely happens behind the scenes when you play crypto games to win?
Don't worry; playing blockchain games is worth your time and money – bear in mind that most NFT games need the purchase of an NFT or token local to that ecosystem. All of this will be explored in our blockchain games to play in order to make the top list of crypto gambling.
In general, play-to-earn games allow players to start for free; however, some free-to-play games require an initial investment (for example, to buy a character or land). These investments tend to be relatively inexpensive for the earning potential they offer, but they are an inherently risky asset.
Because every earn crypto game is unique, some have grown in popularity faster than others. Our list of the best crypto games available in 2022 takes into account both popularity of the game and the difficulty of earning meaningful in-game assets.
Axie Infinity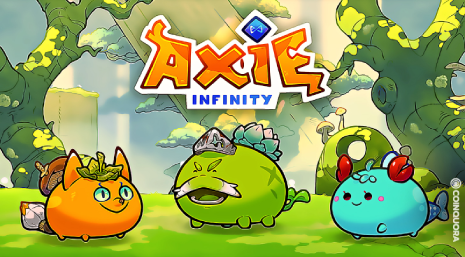 Axie Infinity is one of the most popular play-to-earn games currently available. It provides players with two in-game currencies: Smooth Love Potion (SLP), which is popular due to its ability to be turned into fiat currency, and the Axie Infinity Token (AXS) which is the main in-game currency.
The gameplay includes two unique modes: a traditional adventure mode in which players must complete missions and quests and a battle mode, which allows players to test their characters in PvP mode. During PVP, players have the opportunity to earn AXS while being ranked on the in-game leaderboard.
Alternatively, players can also choose a more passive farming option. In Axie Infinity, players can cultivate form, which creates SLP. SLP can then be sold in-game or for cash. They can also trade Axies themselves, which have become increasingly profitable as Axie Infinity's popularity has grown.
Alien Worlds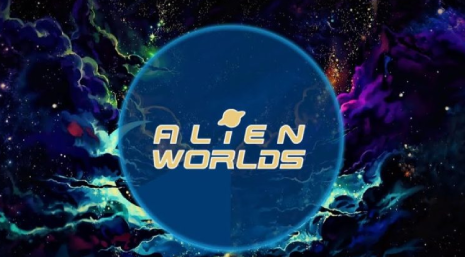 Alien Worlds is an evolving NFT DeFi metaverse that offers competition and collaboration between players.
In the Alien Worlds metaverse, you can control the planet. The player can purchase NFT game cards (Earth on planets, Tools, Weapons, Avatars, Minions, and Artifacts), mine Trillium, fight other players, and complete in-game quests. You need to be strategic in choosing, buying, and building NFTs for your personal gaming experience, as this can completely influence the direction of the game.
The cryptocurrency used in Alien Worlds is Trillium. It can be used to participate and vote in the elections of a certain Planet and is also distributed among the Federation, which is tasked with creating a functional Metaversal economy.
Plant vs Undead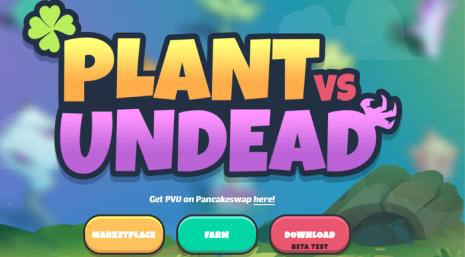 Plants vs Undead is ideal for more passive gamers. Its primary focus is farming, with the player producing Light Energy (the in-game money, LE) to advance through the game. LE may be turned into PVU Tokens, which can subsequently be exchanged for Crypto, the most popular currency on decentralized markets. Plant NFTs, which are priced based on rarity, are also available to players.
Despite the emphasis on farming, combat is still an important factor in the game. Players must defend their farms against the Undead using different defence plants. However, this is not the main objective. Instead, the majority of the time, players will maintain their farm, complete unique quests, and harvest a range of different seeds. They just need to be ready for the undead attack!
Decentraland
Without Decentraland, no list of play-to-earn crypto games would be complete. Decentraland is a metaverse-like realm that allows users to bring their fantasies to reality. MANA is the principal in-game currency that may be used to acquire in-game items such as lands, virtual heroes, and character improvements in the metaverse. MANA, on the other hand, may be utilized to master real-world skills. Some users teach MANA talents such as languages and instruments for a fee determined by the player.
The options available on Decentraland are truly limitless, and players are only coming to realize its potential. More expensive land sells for over $3.5 million, and celebrities such as Snoop Dogg and Paris Hilton have even bought their own land, dramatically raising the price of the land around them. Although the game is still in its early stages, it has huge potential to become the leading P2E gaming metaverse.
The Sandbox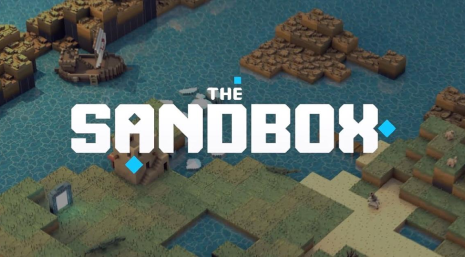 The Sandbox is a new play-to-earn crypto game that competes with Decentraland. It immediately sprang to prominence as a popular 3D virtual reality crypto game, with its unique spin on the standard Decentraland idea. SAND is the in-game money that may be used to buy and sell digital land. The number of plots accessible is now restricted to 166,464, which has raised the demand for plots and the value of those already owned.
The aesthetics and interface are blocky, similar to the blockbuster classic Minecraft. The gameplay entails completing in-game chores in order to gain in-game things and exchange land. With a variety of earning options, gamers may create their own unique way to monetize their game, providing a degree of independence not found in other P2E alternatives.
Besides being the in-game currency, SAND is also used as a governance token. It offers holders the opportunity to vote on the future of the platform. This creates a democratic approach to development, in which the development team can work in alignment with the demands of its players.
Crypto Blades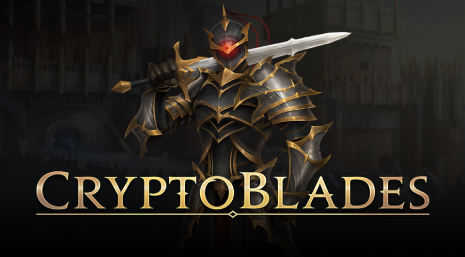 Cryptoblades is one of many NFT RPG games developed by Riveted Games – an award-winning video game developer. With the power of BSC and the blockchain, CryptoBlades has evolved into a solid game where players can earn long-term rewards.
To play to earn Crypto, you will need an internet connection to play on their web gaming platform. First, the game implies that the player can control their NFTs (weapons and characters) with the right to sell and trade them on the in-game market. However, each transaction requires a small fee.
CryptoBlades uses the SKILL token. The player receives SKILL tokens whenever he defeats his opponent.
Splinterlands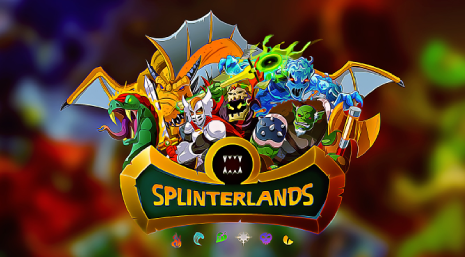 Splinterlands is next on the list. In Splinterlands, players can collect cards with different stats and abilities. These cards are also used to fight other players in skill-based matches.
Through blockchain integration, Splinterlands allows players to buy, sell and trade their assets. Receiving rewards in tournaments, ranked play-to-earn games, and quests allow players to easily earn.
In fact, Splinterlands is cross-compatible with the Ethereum, Tron, and WAX blockchains. It also uses the Hive Crypto Wallet, which automatically generates your in-game credits when you sign up to play.
Sorare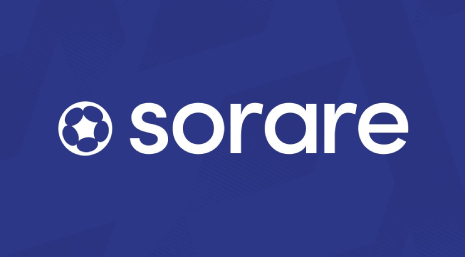 Football lovers will undoubtedly enjoy this game. The Ethereum blockchain is used to power the Sorare NFT football platform. This is a collectible card game with soccer players from across the world. The user may use these artifacts to construct a virtual football squad and compete against other players in several active leagues.
Because the game is based on actual games, the user may construct squads, select captains, and earn points. In Sorare, collectible cards feature three degrees of originality and rarity: Rare, Super Rare, and Unique. You may collect weekly rewards by defeating managers in each game and leveling up to reach higher divisions.
Sorare recently revealed that limited 1/1000 deficit cards would be coming to the game soon to improve players' chances of qualifying for Division 5 of Global All-Star Football.
Sorare uses NFT – the player can sell, buy, or exchange cards using the ERC-721 token standard on Ethereum.
Lost Relics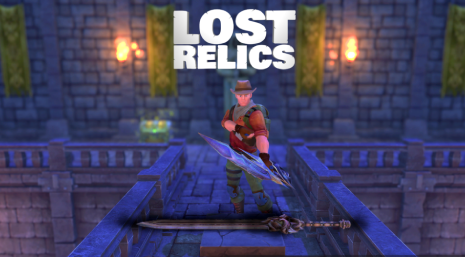 Lost Relics has a large number of in-game goods. The Ethereum blockchain powers this Action-Adventure Role Playing Game (ARRP). It is now one of the most well-known and popular NFT play-to-earn games, with players able to quickly gain prizes like gold coins and other blockchain things. Furthermore, due to their scarcity, these commodities might command high prices on the open market. To play the game, you must fight monsters, complete quests, invade dungeons, collect as many rare trophies as you can, and earn income from it. The player can obtain valuable in-game items through quests, events, and encounters.
Illuvium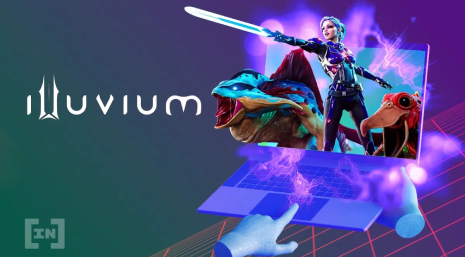 Illuvium is built on the Ethereum blockchain. Like Axie Infinity, it is a solid gaming DeFi that allows you to earn ETH.
It's a 3D RPG with the expected story and an open and explorable landscape. Illuvium's unique feature is "Illuvials". Each Illuvials is distinguished by its characteristics, design, and equipment. In addition, each has its own rarity with different abilities.
In the game, you fight other players and can collect prizes in shards stored in the blockchain. You can also go to Trade if you want to trade those Illuvials with other players and keep an eye out for rare ones like Shiny, Gold, and Holo Grips.
Thetan Arena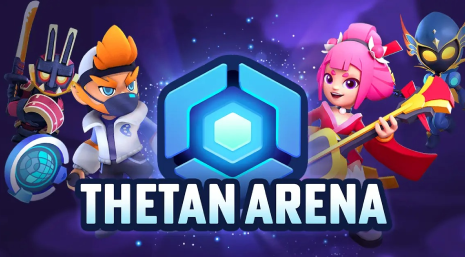 Thetan arena is free to play and play to earn the crypto game. You get three free characters to advance through the game to accumulate the native token, Thetan Coin (THC). These are needed to unlock advanced characters, which you can also buy directly from the market. Advanced characters are the real deal of the game. These evolve, can be traded as NFTs, and are permitted to participate in special events. THG (Thetan Gem) is the utility and management token supporting the in-game economy. Additionally, you can stake the THG token to earn staking rewards. The game also encourages renting premium heroes or sharing rewards to open up more active ways to earn through gameplay. Finally, you can convert THC through a crypto exchange into fiat currency.
Pegaxy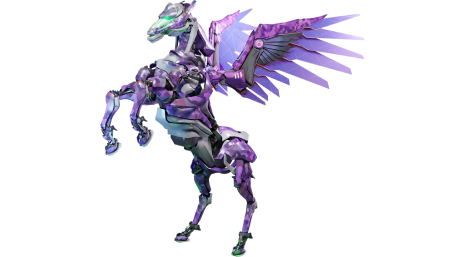 Pegaxy is a more contemporary game in the P2E industry. It is a PVP horse racing game that allows players to win in a variety of ways. Each race had 12 different running horses. Those that finish in the top three will get in-game money in the form of VIS Tokens. A random number generator determines the winner of each race; however, this is anticipated to alter with a "version 2" upgrade later this year. The update will include stadium circumstances, each horse's characteristics, the food they ate, and the apparel they wore for the race, all of which will influence the final outcome.
Players may also generate passive revenue by renting out their horses for a specific length of time. Before a transaction can be made, both parties must agree on a price and a time frame. After the deal is finalized, the buyer will be entitled to utilize the horse in all races for the agreed-upon time period.
Pegaxy is a simple method for novice P2E players to enter the DeFi realm. It is simple to play and has an easy-to-use and comprehend UI. Throughout 2022, the game will expand with an emphasis on strategy and talent, allowing users to take their gaming (and earnings) to the next level.
Final Thoughts: Is Playing to Win Crypto the Future of Gaming?
According to the national paper The News, with a current gaming market worth over $198.40 billion and expected to reach $339.95 billion by 2027, blockchain games have the potential to disrupt one of the fastest-growing industries on the planet. Gambling itself is already a popular pastime with an incentive to earn an income.
Combining this with huge revenue potential, we could see many traditional players moving into the play to earn market. Although this is not a guarantee, as play-to-earn games expand, it is likely that many gamers will see greater opportunities in this market.
However, earned assets tend to have volatile prices, and their store of value has yet to be determined. Additionally, crypto play-to-earn games that require some sort of "buy-in" should also be properly rated in terms of risk – don't buy or gamble with anything you can't afford to lose.